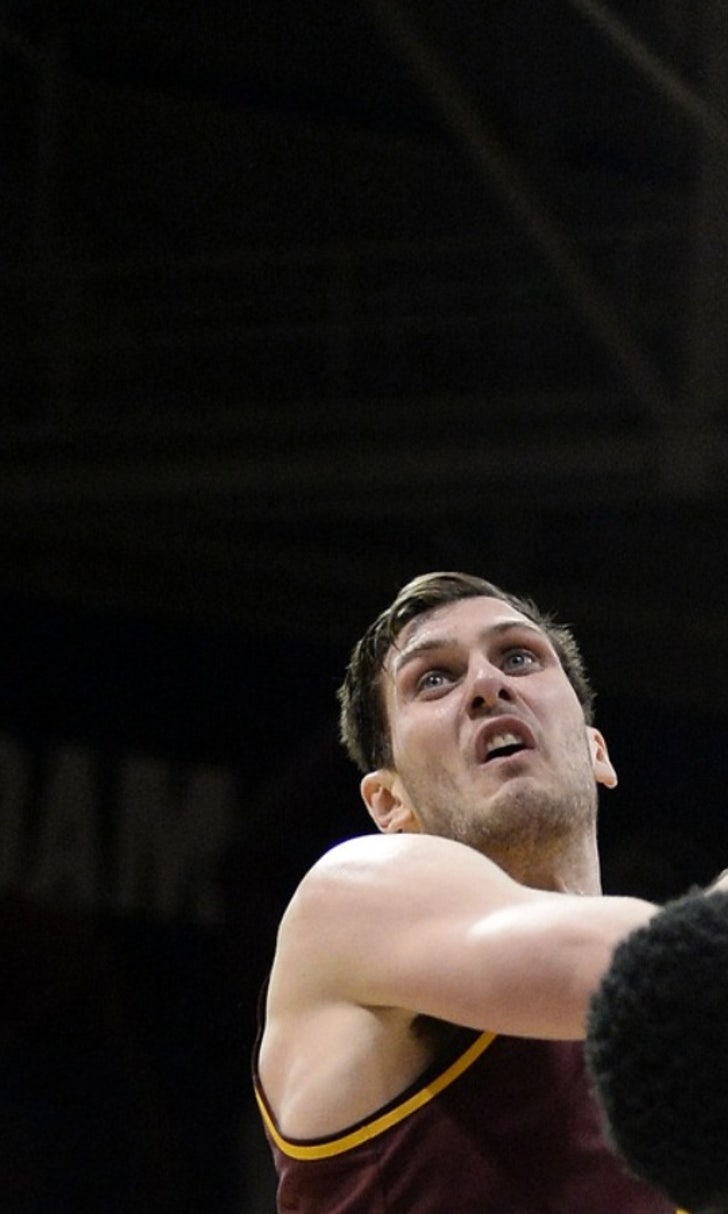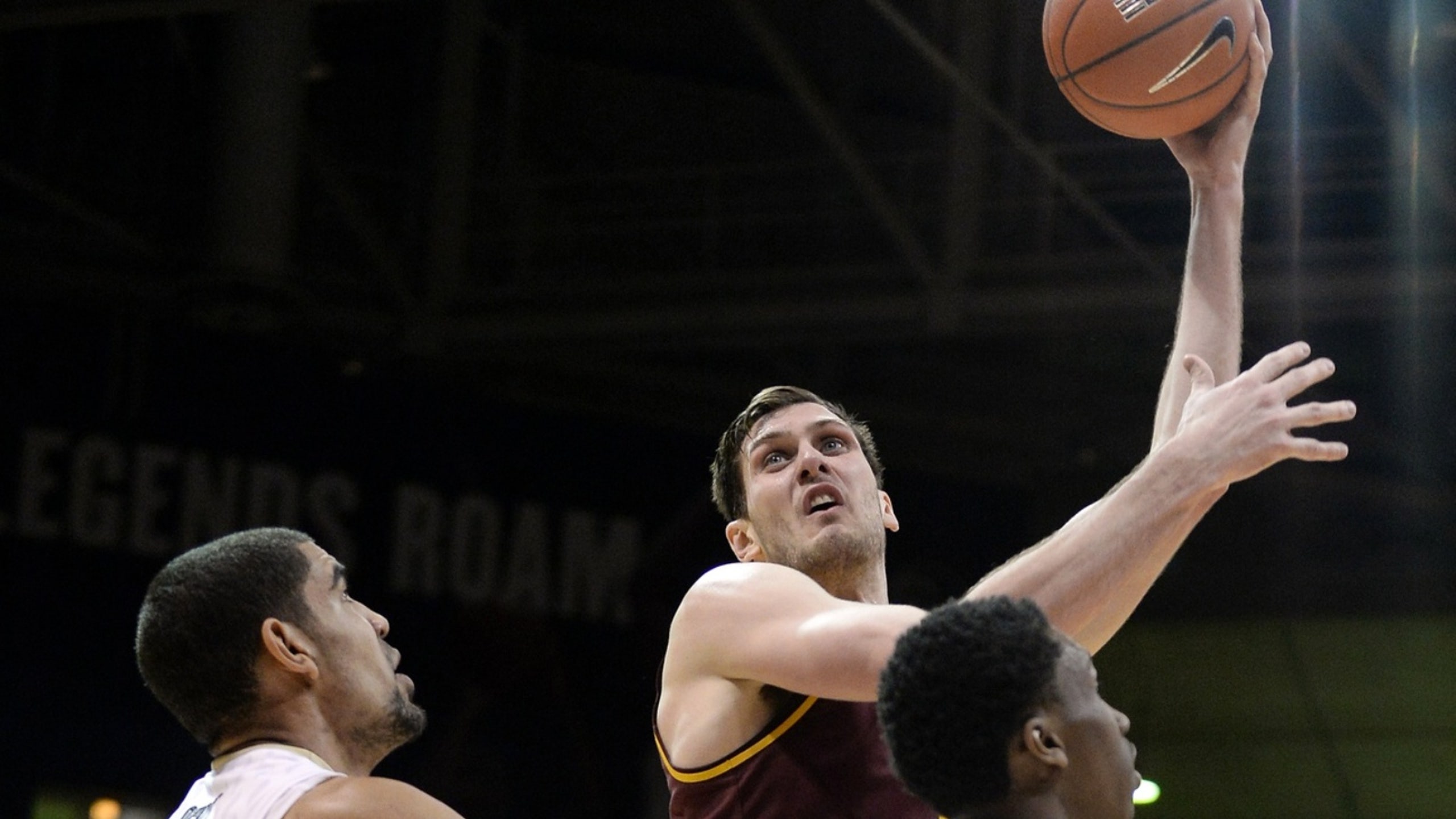 Sun Devils lose momentum in loss to Colorado
BY foxsports • February 20, 2014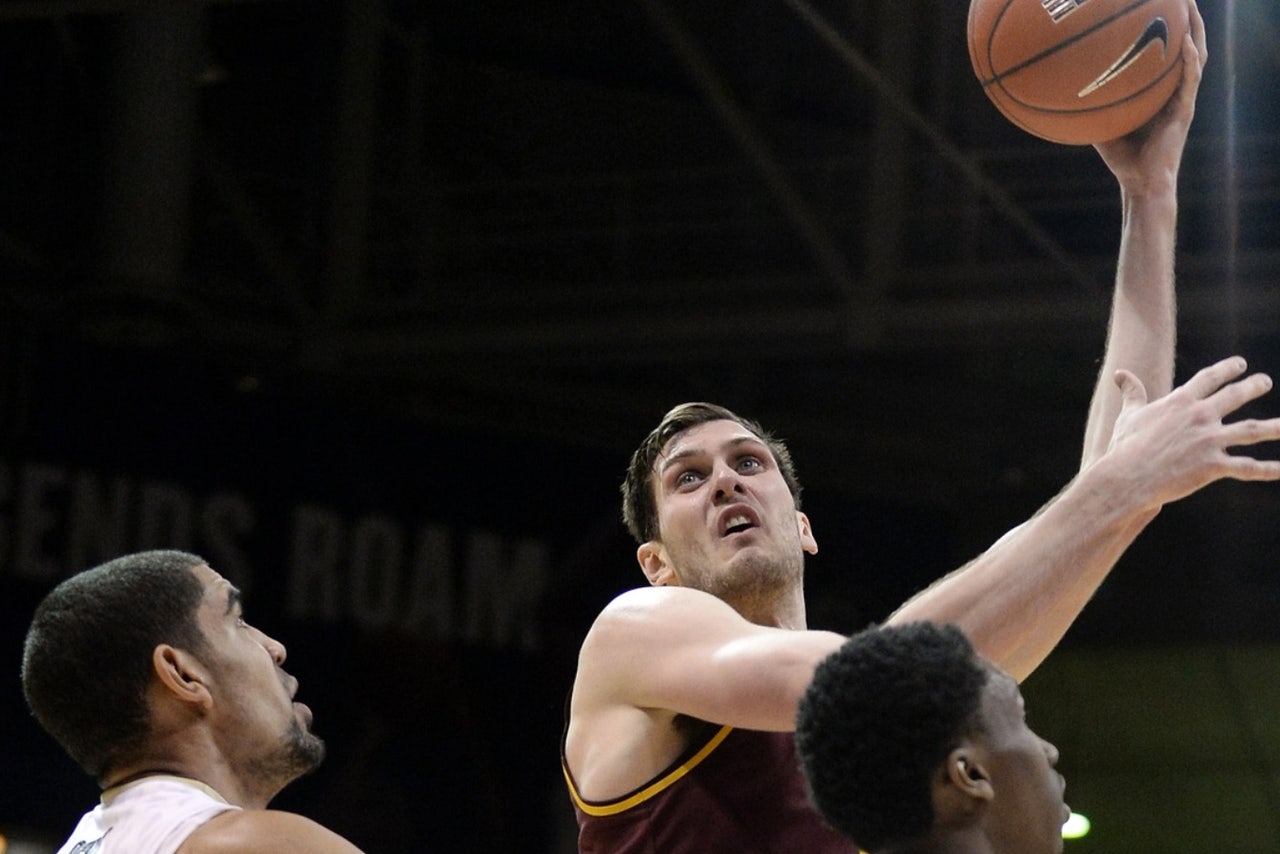 Some would say Arizona State men's basketball punched its ticket to the big dance with a stunning upset of then-No. 2 Arizona, but nothing is guaranteed until names are printed on brackets.
The Sun Devils inched back toward the bubble just a bit Wednesday night in a 61-52 loss at Colorado, unable to capitalize on the momentum of last week's monumental win.
ASU (19-7, 8-5 Pac-12) presumably remains firmly in the tournament picture for now, but losing to Colorado makes for a smaller margin for error over the final five games of the regular season, which for ASU includes three road games.
But tournament matters aside, it was ASU's effort that disappointed in Boulder. After earning what was perhaps the program's biggest win ever, the Sun Devils looked liked a different team just five days later.
The lackluster effort showed up most in the rebounding battle. The Buffaloes out-rebounded the Sun Devils by a staggering 48-27 margin, including 15-5 on offensive rebounds. Colorado is now 50-1 at home under coach Tad Boyle when out-rebounding its opponent.
"It's hard to win a game when you get out-rebounded that bad," ASU assistant coach Larry Greer said on the postgame radio show. "We kind of knew what was coming and we just didn't handle it.
The effort apparently infuriated Sendek enough that he spent more than 20 minutes in the locker room with his team immediately following the game, missing his usual postgame radio appearance (which he routinely makes regardless of a game's result).
The offensive rebounds ASU allowed had to be most maddening for Sendek, as they led to 12 second-chance points in a game was within one possession until the final minute. ASU, meanwhile, registered no second-chance points.
ASU's rebounding efforts alone, though, weren't solely to blame. The Sun Devils shot a season low 31.5 percent in the game, including 7 of 25 (28 percent) from 3-point range. Guard Jahii Carson led ASU with 18 points and Jonathan Gilling added 10 but no other Sun Devil had more than seven.
Colorado (20-7, 9-5), without star guard Spencer Dinwiddie, was particularly effective in getting ASU out of its offensive rhythm in the first half. While the Sun Devils played tight defense and only trailed 27-26 at the half, the Buffaloes' defense stopped the Sun Devils from capitalizing on their own, and the pressure seemed to build on the defense in the second half.
"I think it definitely affects your defense when your offense is not hitting its own," Greer said.
ASU had its most impressive offensive stretch out of halftime, scoring the first six points to take a five-point lead. An 8-0 Colorado run followed to negate whatever momentum had been gained. ASU then went more than six minutes without a field goal.
Colorado took a commanding nine-point lead with an 18-4 run over 10 minutes in the second half. ASU charged to within two points behind three straight 3-pointers from Gilling but quickly fell behind again.
It's possible Friday's big win had the Sun Devils flying a little too high when they headed for Colorado. Six regular season games remained, and the Sun Devils were tasked with handling success unlike any in recent program history. Wednesday's loss snapped a three-game winning streak and brought them back to Earth.
ASU has plenty of time to get over the loss, as they don't play Utah in Salt Lake City until Sunday night, and refocus as it tries to put the finishing touches on what should be a tournament resume.
"The one thing I've learned in life about basketball is that by midnight this game is over and you go on to the next one," Greer said. "It won't take us long."
ASU guard Bo Barnes quickly took advantage of a few first-half minutes. In a span of 18 seconds near the end of the half, Barnes eclipsed his 3.2 points-per-game average with a 3-pointer, a steal and a transition layup.
21 -- Colorado's rebounding margin. The Buffaloes out-rebounded ASU 48-27, including 15-5 on offensive boards.
* With ASU down nine with less than seven minutes to play, forward Jonathan Gilling brought the Sun Devils roaring back. In a stretch that lasted less than 1:30, Gilling hit three 3s, cutting ASU's deficit to two. The opportunity was quickly squandered, as Colorado again pulled away.
* After a dismal first half, Colorado guard Askia Booker gave Colorado a major lift on offense, scoring 16 of his 18 points after halftime.
* Three-pointers are typically a weapon for ASU, but Colorado wouldn't have it. Colorado forced ASU to shoot from deep -- of ASU's 54 total shots, 25 came from long range -- and the Sun Devils went cold, shooting 28 percent from 3-point range.
The Coors Event Center on Wednesday night lived up to its reputation as one of the toughest places to play in the Pac-12. A win in the rowdy arena, where Colorado has lost just once this season and eight times in coach Tad Boyle's four seasons. Things don't get any easier for the Sun Devils, as they travel to Salt Lake City next to play Utah in the Jon M. Huntsman Center, another notoriously tough venue.
Follow Tyler Lockman on Twitter
---