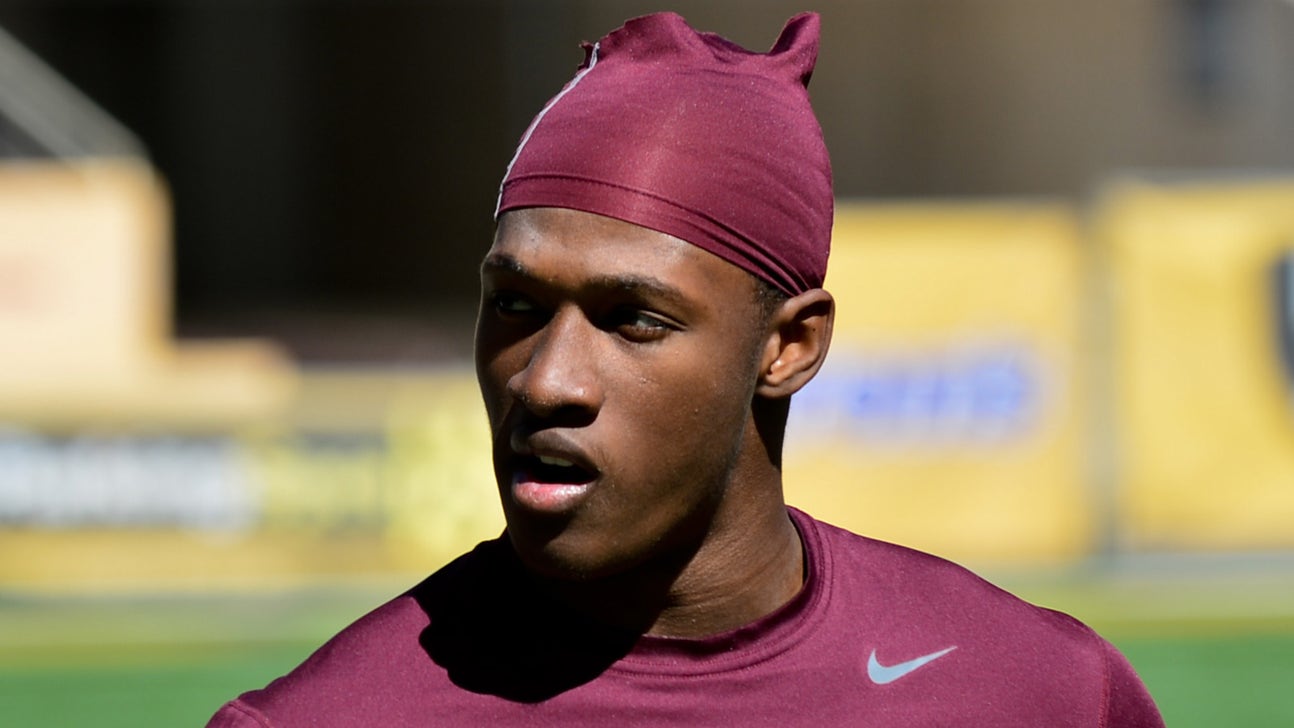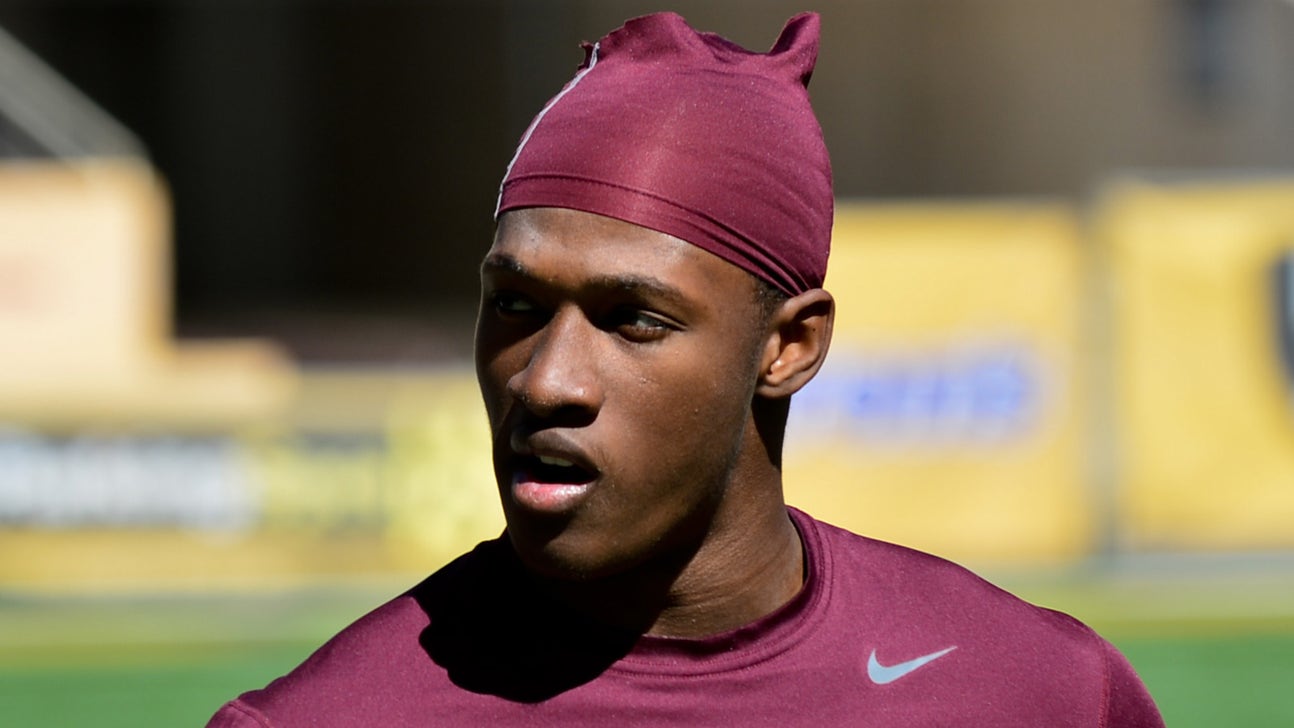 Sun Devils have huge need for impact defenders in 2014
Published
Jan. 21, 2014 4:53 p.m. ET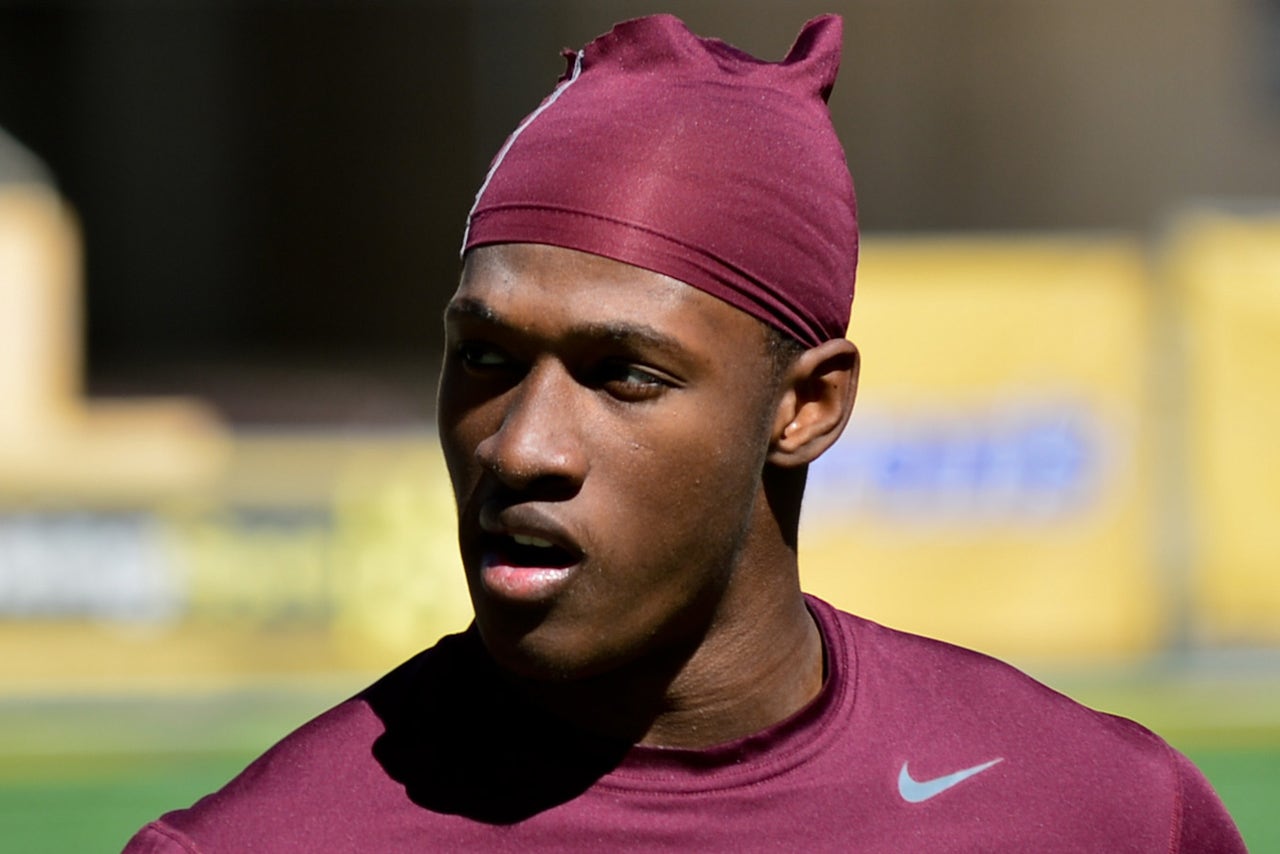 For the past two seasons, Arizona State's defense has thrived in the Pac-12 behind an impressive contingent of impact players. Come next season, those players will be gone.
After losing six All-Pac-12 defenders to graduation and early NFL entry, ASU needs new defensive stars to step up in 2014.
Try to identify ASU's top five impact defensemen in 2013 and you'll certainly name All-America defensive tackle Will Sutton, linebackers Carl Bradford and Chris Young and safety Alden Darby. It would be difficult to pick between cornerbacks Osahon Irabor and Robert Nelson for the last spot.
None of those will return this fall. As coach Todd Graham and his staff determine replacements, there's both a glaring need and a huge opportunity for a new wave of game-changers to emerge. Here's a look at five returning players who could fit the bill as ASU tries to maintains its profile as a defensive powerhouse in the Pac-12.  
With 71 tackles, 5 1/2 tackles for loss and three interceptions (including one for a touchdown), Randall has already shown he can be an impact player in ASU's defense. He's probably the surest bet of this bunch. And if he weren't slowed by a groin injury last season, missing all of fall camp and not really getting going until midseason, Randall might have been an All-Pac-12 caliber defensive back.
Randall was a ball hawk in junior college and began to display that knack for the ball late last season. ASU, which finished third in the nation with 21 interceptions, will need Randall to make game-changing plays in the secondary. He'll be the only returning starter in the backfield and one of only two on the entire defensive unit.
Where Randall starts the year could determine just how great of an impact he has. He gave ASU an answer at free safety last year, but it's possible he'll get a look at cornerback to bolster a position that is both thin and light on experience.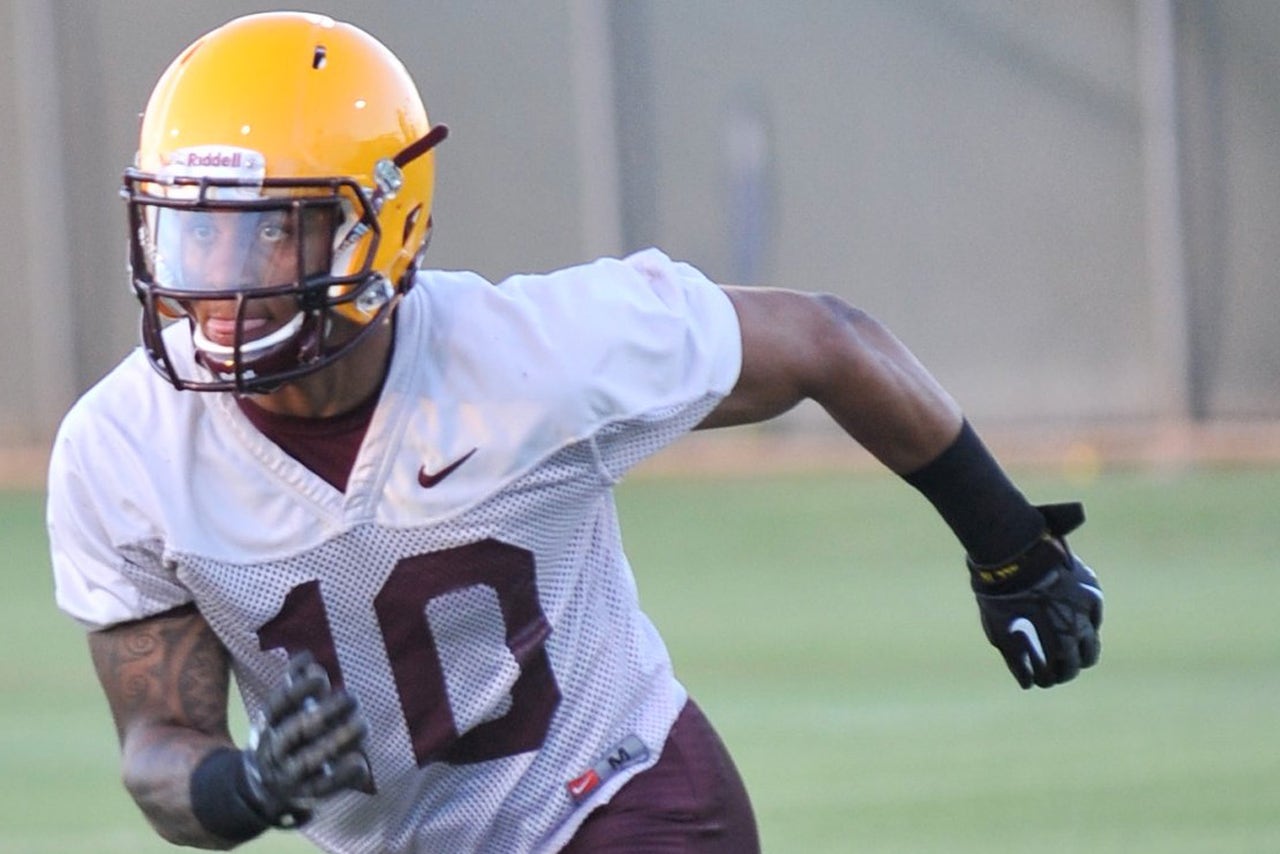 Marcus Ball was in position to start at free safety as a true freshman until being sidelined by a broken collarbone.
Ball had positioned himself to start at free safety as a true freshman last year before suffering a broken collarbone midway through fall camp. Graham left open the possibility of Ball returning during the season but ultimately decided to redshirt him. Ball had surgery recently to fix the collarbone and could be limited in spring practice.
As Ball worked his way back during the season, Graham became increasingly intrigued by the idea of Ball at spur linebacker. He will almost certainly get first crack at replacing Anthony Jones there next season. Between his athleticism and the playmaking nature of the spur position, Ball should have the opportunity to make a lot of big plays should he win the spot.
Big-play production at the spur position was lacking last season after Chris Young was moved from the position to fill a void at will linebacker.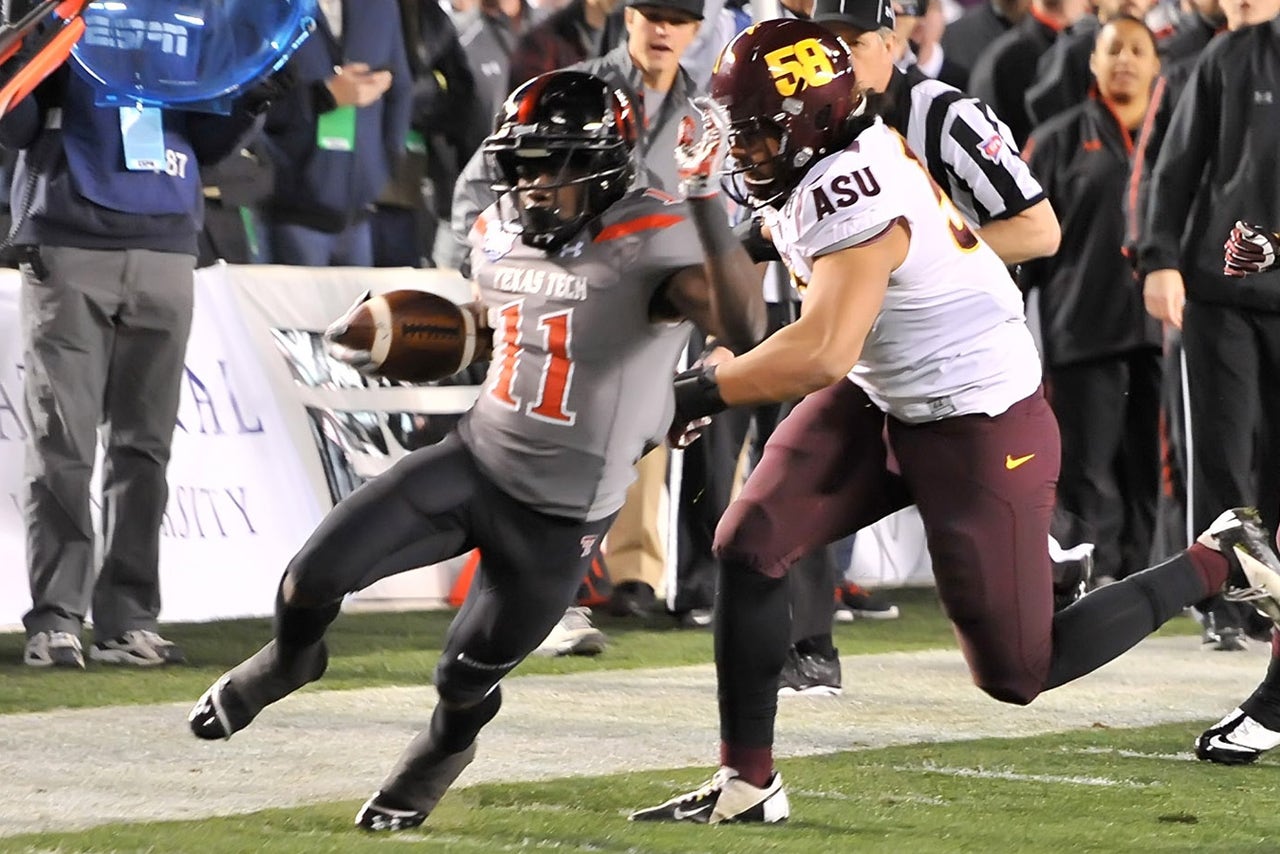 Salamo Fiso tied for third on the team in tackles in his first season as starting 'sam' linebacker.
The second of two returning starters, Fiso is already a known commodity but could take a big leap in his second season as a starter. He tied with Randall as ASU's third-leading tackler last season, including 5 1/2 for loss and three sacks. It's reasonable to think he could build on that contribution next season.
As with Randall and Ball, what could put in position Fiso for greater impact is a different spot on the field. With Young's departure, Graham will again be looking to fill a key hole at will linebacker, which produced the defense's leading tackler the past two seasons. Fiso could be in the mix there, but that would create a gap at Fiso's "sam" position.
However the pieces are arranged, ASU will need some leadership in the linebacker corps next season, and Fiso may need to come out of his shell a bit to provide that.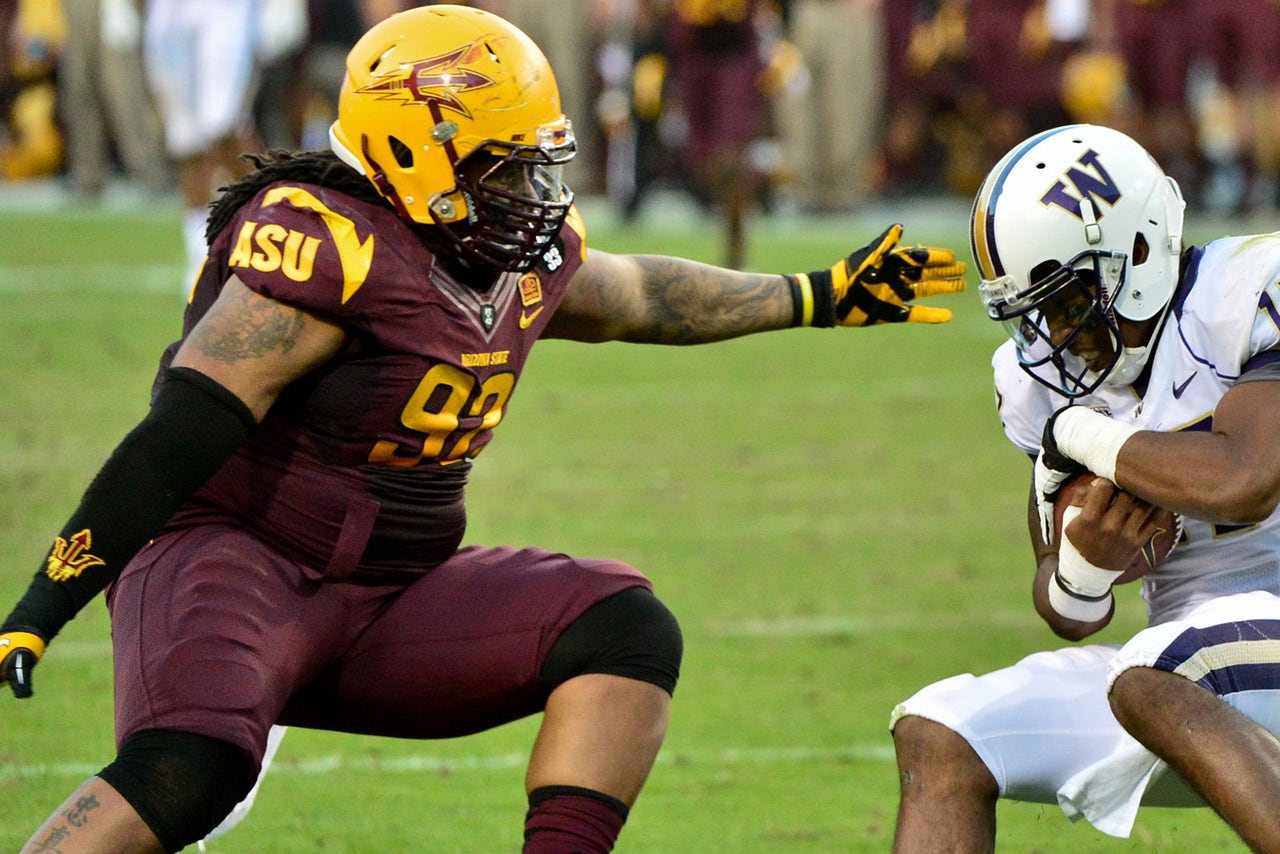 With 17 starts over the past two seasons, Jaxon Hood is a strong candidate to emerge as the leader of a rebuilt defensive line.

Hood started 13 games at nose tackle in 2012 and four last season, when senior Davon Coleman's solid play vaulted him into the lineup early in the year. With his experience, Hood seems likely to be an anchor on the line in 2014.
He's been overshadowed by Sutton and Bradford over the past two seasons but if he can hone his fundamentals this offseason, he should get an opportunity to be the leader of a rebuilt unit.
Coleman tied as ASU's leader with 8 1/2 sacks at the nose tackle spot, and it's conceivable Hood could be just as productive there next year.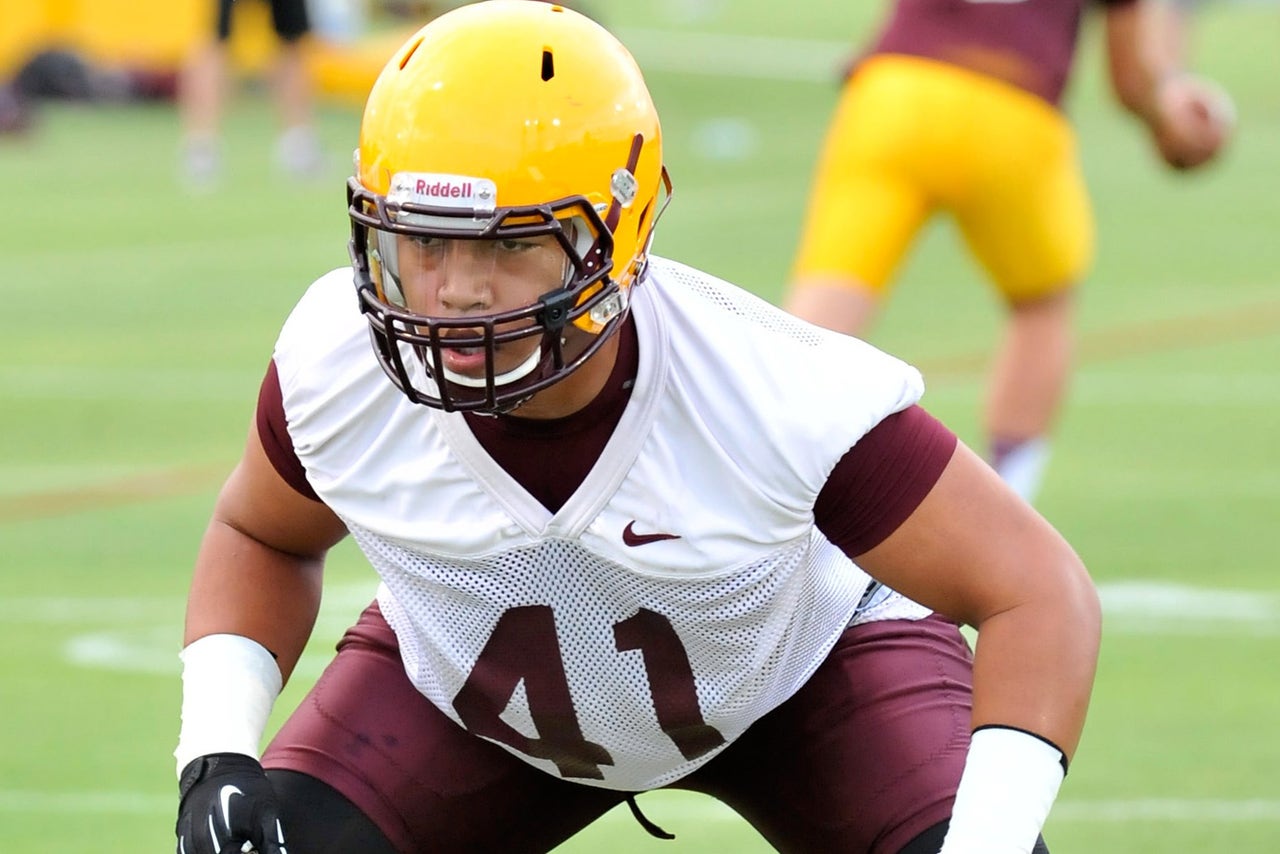 Viliami Latu could get first crack at replacing Carl Bradford at the Devilbacker positon.  

After redshirting last season, Viliami Latu is a bit of an unknown, but coaches are high on his ability. It's unclear where he'll end up, but right now he looks like the leader to replace Carl Bradford at the Devilbacker position, and that's why he snagged the fifth spot on this list.
The hybrid spot -- part linebacker and part defensive end -- is another big playmaking position, with plenty of blitzing in ASU's aggressive scheme. If Latu develops over the offseason and improves physically, he has an opportunity to grow into the playmaking role Bradford occupied. Playing the position alone won't make that happen, but it's a good spot from which to start.
Follow Tyler Lockman on Twitter
---