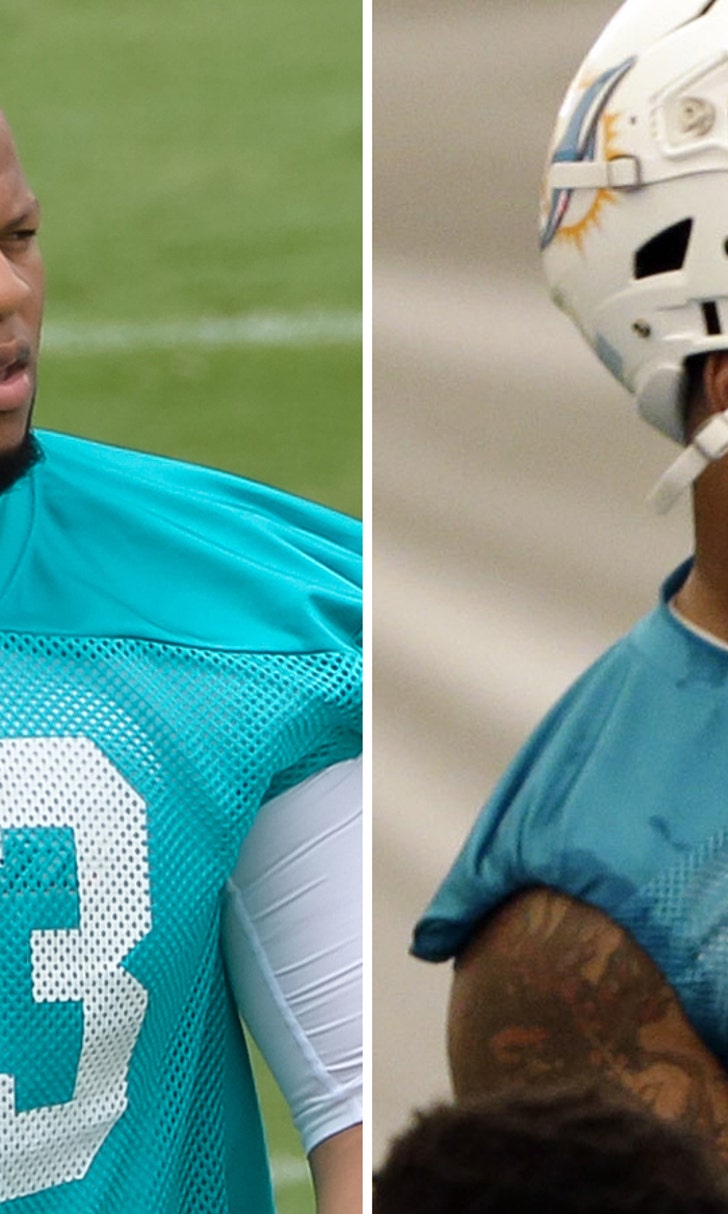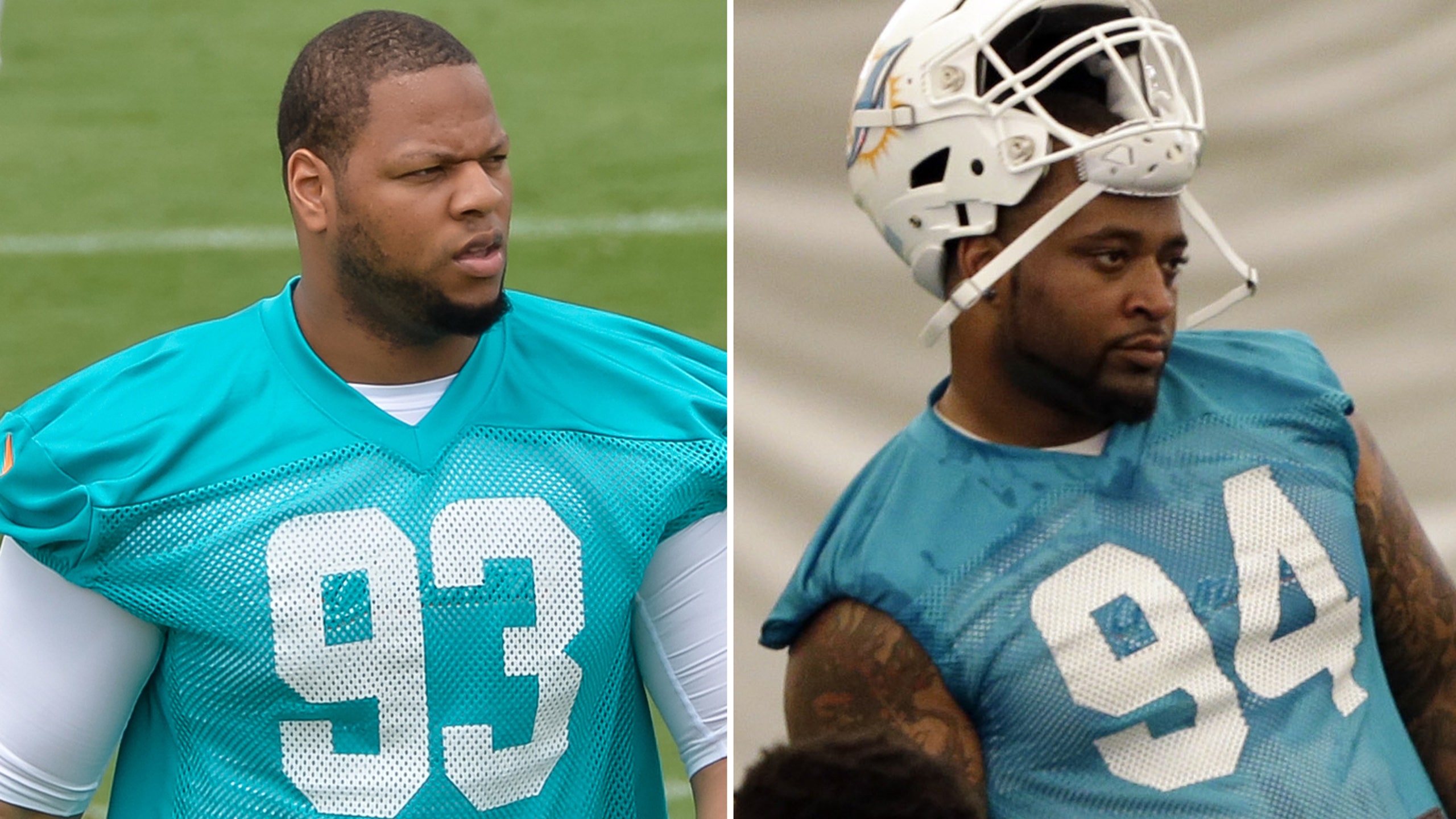 Suh, Mosley happy about opportunity to reunite in Miami
BY foxsports • June 16, 2015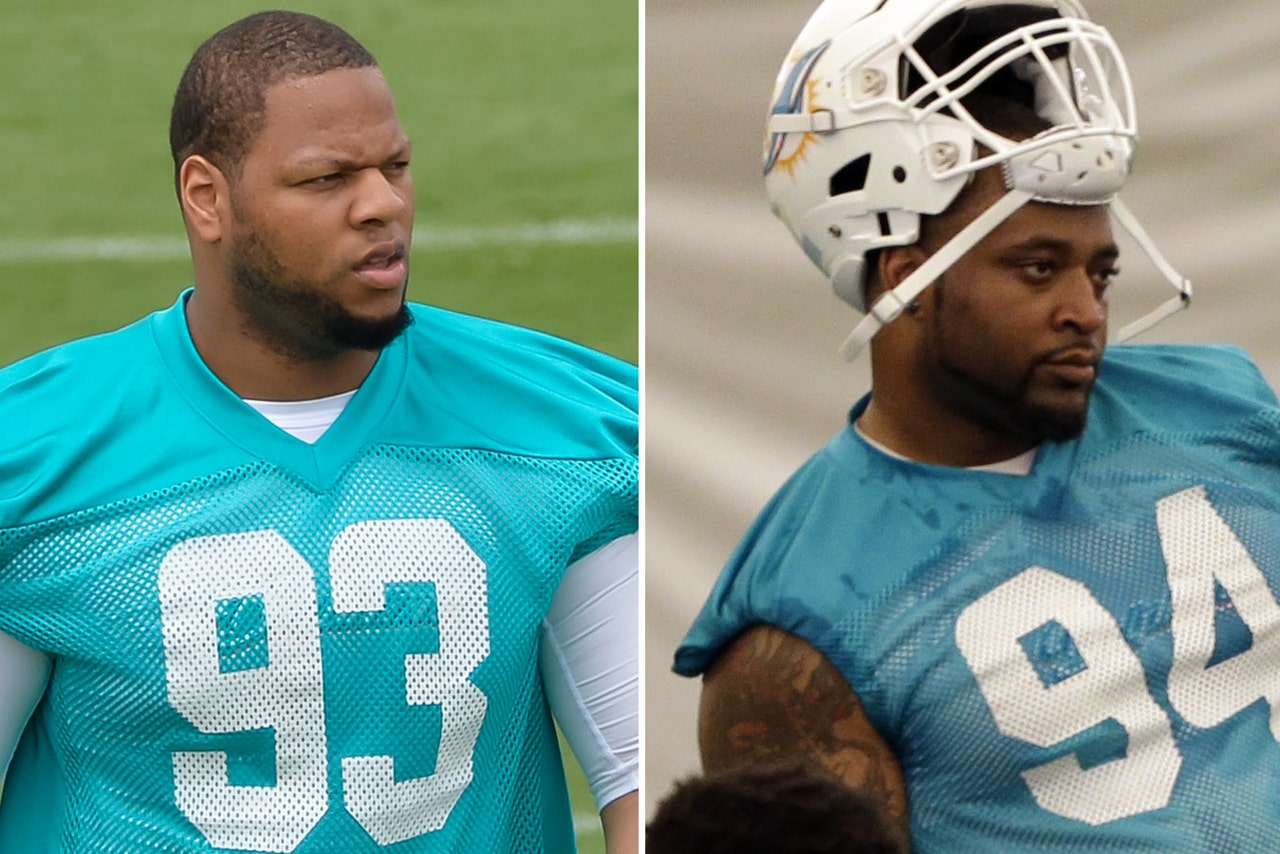 DAVIE, Fla. -- The Miami Dolphins reconvened for their first day of mandatory mini-camp at their practice field at Nova Southeastern University on Tuesday with a new face in the crowd.
With freshly signed defensive tackle C.J. Mosley in the mix for the first time, the coaching staff reunited him with his former Detroit Lions teammate Ndamukong Suh to re-form a dangerous duo that powered one of the NFL's top-ranked defensive teams from last season.
Turns out, Suh made it clear that he had lobbied heavily to the Dolphins brass to consider signing the 11-year veteran, who visited with the team last week and ultimately accepted a one-year contract.
"I'm happy he's here," said Suh. "But at the end of the day, he's a guy that I love playing with. I was with him starting eight games last year, and the last three years playing with him. So it's always a pleasure to have him in place next to me."
Sure, the Dolphins were likely willing to do whatever it took to help Suh, their prized $114 million free agent signing, get comfortable to his new surroundings, but the fact remains that Mosley can help provide depth either backing up Suh or sliding into a starting role if necessary.
But first things first, Mosley will need to catch up with the rest of his teammates as a late addition and familiarize himself with the system. He'll need to adapt to the new environment as well.
"It's a lot more humid down here," Mosely said when asked about what stood out to him as he stepped on the field for the first time with his fellow Dolphins.
Head coach Joe Philbin already liked what he saw from Mosley after the two-hour practice session had wrapped up for the day.
"We're just obviously getting to know him a little bit and getting him on the field, getting him acclimated to the scheme," he said. "We want to have a competitive environment in every room, every position and certainly he's had production throughout the course of his career. So we're happy to have him and now we're just getting him up to speed as quick as we possibly can."
Helping Mosley out with that is Suh, who himself is still adjusting to his new team and city. Together they helped the Lions become the No. 1 run defense in the league -- compared to the Dolphins at No. 24 -- and third overall in total yards yielded. Miami got a first-hand look at the duo in a Week 10 loss to Detroit in which they were held to a single touchdown and 50 total rushing yards.
The Dolphins will be hoping the two can augment and solidify a crucial element of their team as the backbone of their defense. While Mosley admitted he's not quite sure just yet what his role will be on the team, he did say the decision to sign with Miami was influenced by the opportunity to reunite with Suh.
"I'll be able to feel that out a lot more," he said of his role. "But as of right now, obviously, it's my 11th year so I can be the guy that can bring the young guys along and have them take the right steps and keep them going in the right direction."
His signing not only looks good on paper, but his experience and leadership along with his familiarity with Suh made this a smart acquisition this deep into the offseason.
"I think me and C.J., honestly, just had a brotherhood," Suh said. "We understood how each other played. At the same time we always had very similar goals. We always want to impose our wills. I like the way he plays.
"We have the same type of mentality going out there each and every day, even if we're tired and don't want to do something. Just going out there and focusing. He pushes me; I push him. We create competitions and that's the type of people I want to be around."
Little wonder then that Philbin believes Mosley will quickly fit right in with the team and will produce for them once the regular season begins.
"He's athletic," he said. "I think he's a good scheme fit. Again, part of football is finding players that fit the system, fit the scheme. We think he's a good scheme fit first and foremost."
You can follow Surya Fernandez on Twitter @SuryaHeatNBA or email him at SuryaFoxSports@gmail.com.
---
---