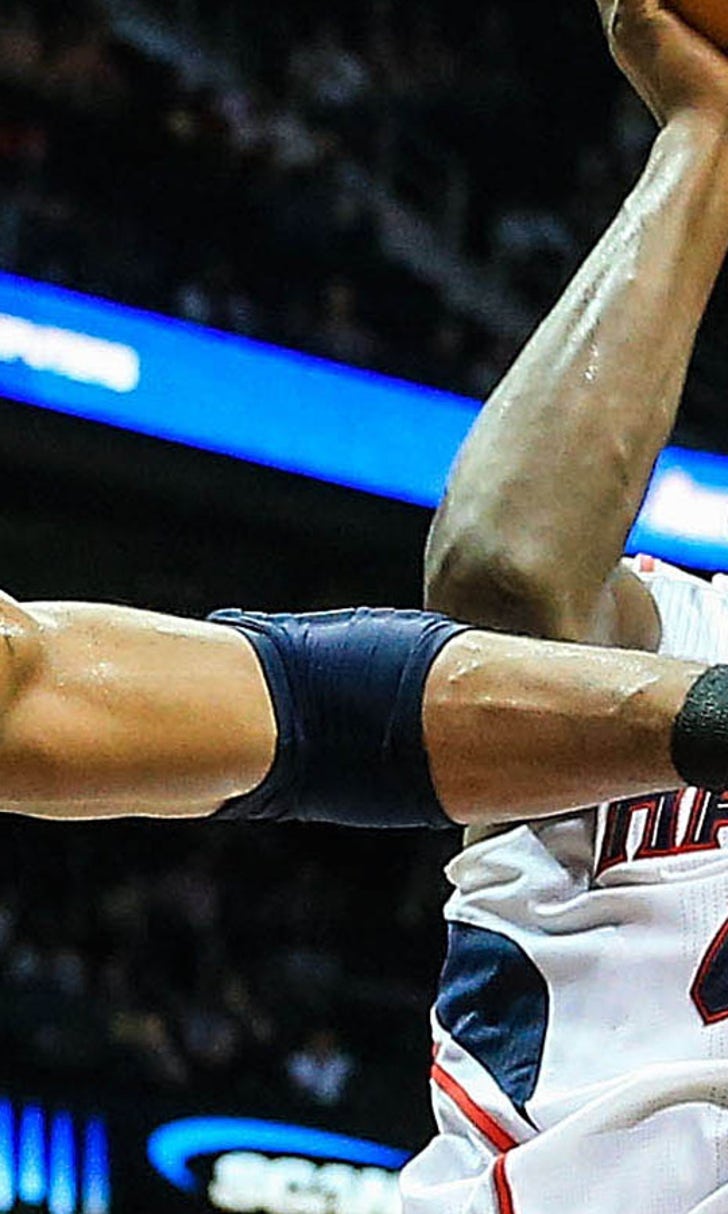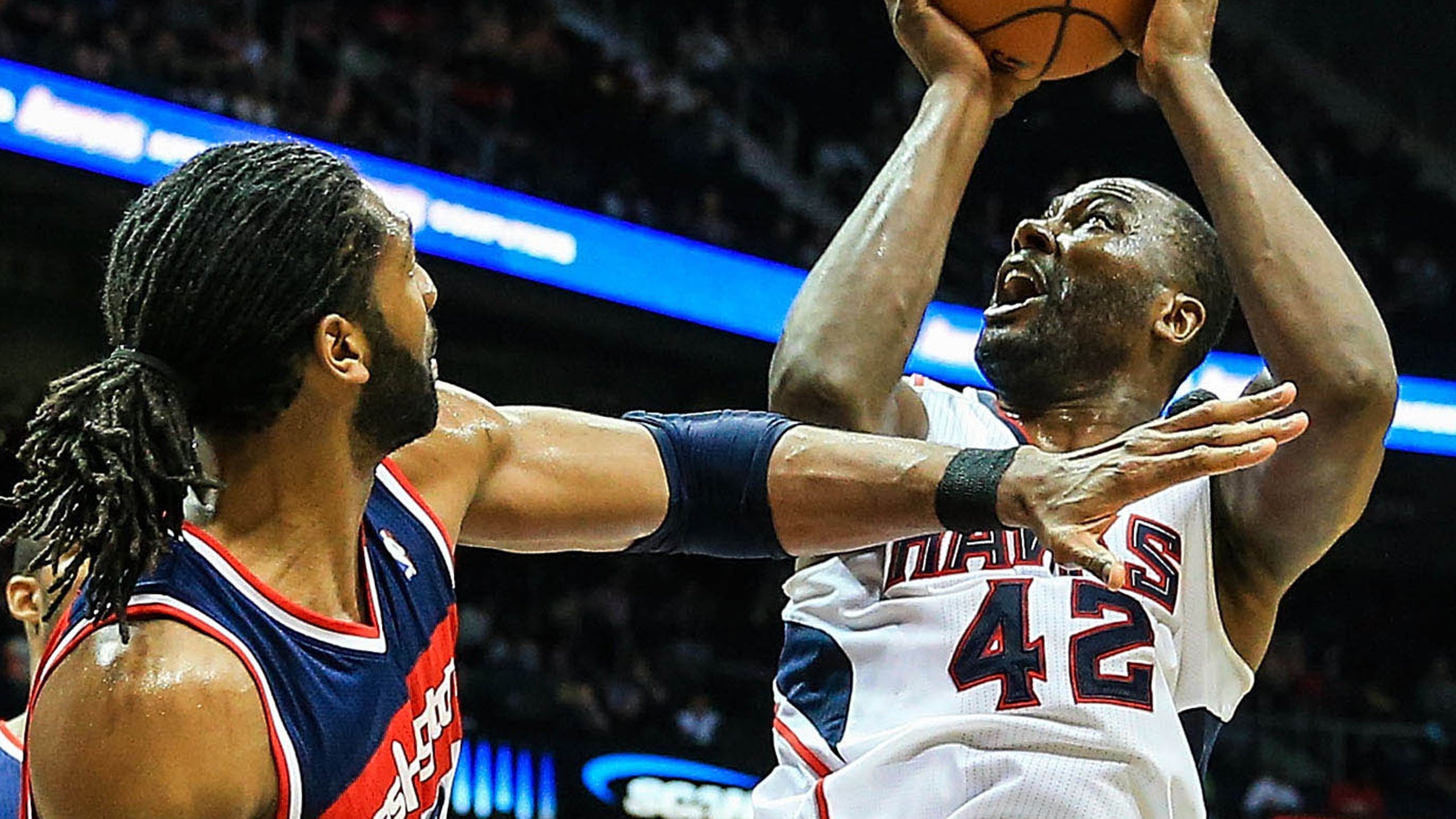 Struggles continue as Hawks fall to Wizards
BY foxsports • February 19, 2014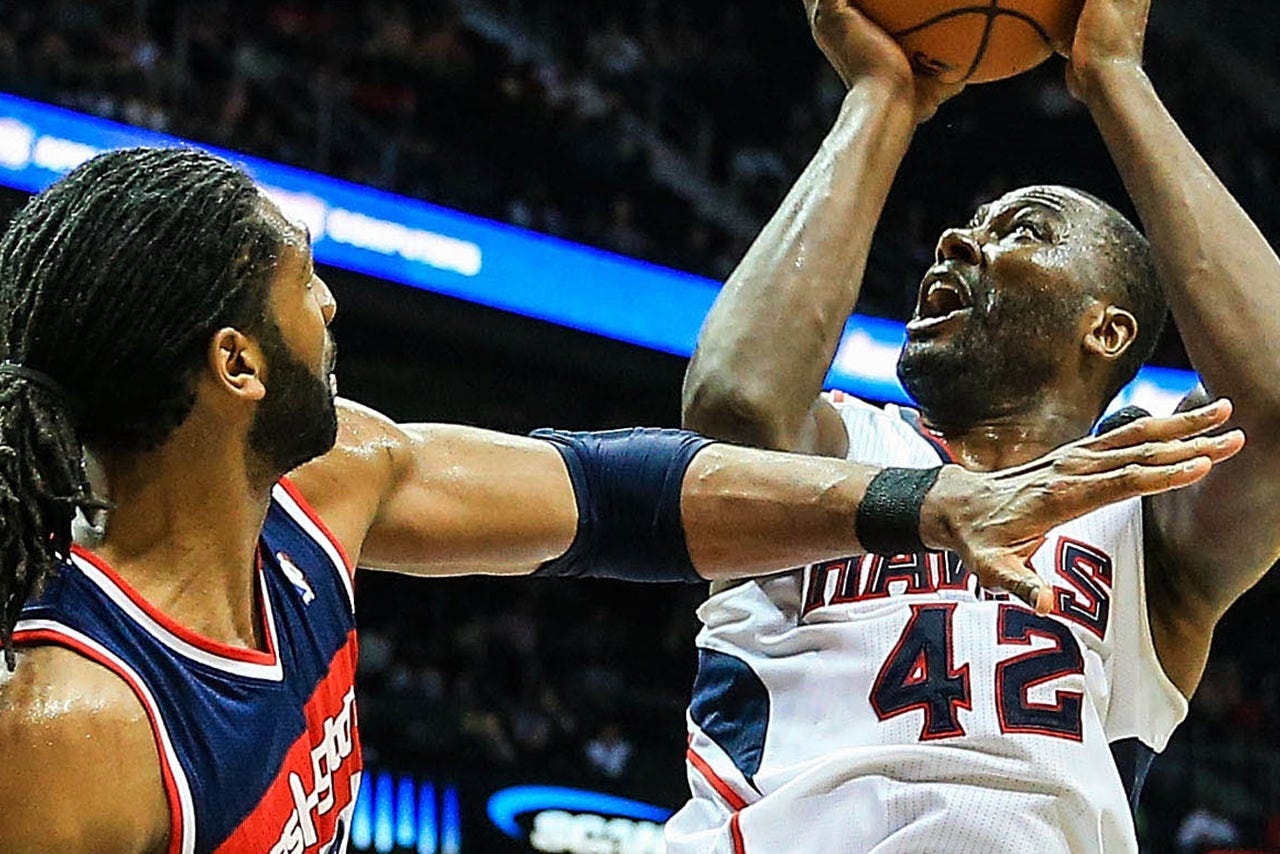 ATLANTA -- It's hard to find the silver lining for the Atlanta Hawks these days.
With the NBA trade deadline looming on Thursday, the depleted Hawks dropped their seventh straight on Wednesday and continued their slide in the standings with a 114-97 loss to the Washington Wizards at Philips Arena.
The Hawks had only nine healthy players for the game with center Gustavo Ayon (right shoulder), who started in a 108-98 loss at Indiana on Tuesday, out. Starting small forward DeMarre Carroll (left hamstring), who was a game-time decision, missed his third straight and center Pero Antic (right ankle) remained out, as he has been for several weeks. The starting lineup included 15-year veteran Elton Brand making only his fourth start of the season at center and Cartier Martin, on his second 10-day contract, at small forward.
Despite the loss, one of the highlights for the Hawks was the performance of Brand, who, one night after equaling what was a season-high with 30 minutes, played 35 minutes and scored a season-high 20 points on 7-of-11 shooting and pulled down 11 rebounds.
Brand was asked how he felt after logging 65 minutes in two days -- about 9 percent of his season total.
"I don't feel bad," he said. "My body feels OK. Just my mind and soul and everything else -- losing all these games -- that feels terrible. We just have to find a way to win."
The Hawks (25-28) fell into third place in the Southeast Division behind the Wizards (26-28), who entered the game having lost five of six and three in a row. Washington made 13-of-24 3-pointers, as John Wall led the way with 21 points, 12 assists and no turnovers.
If the Hawks don't end their skid soon -- they visit Detroit (22-31) on Friday and host the New York Knicks (20-33) on Saturday -- the schedule doesn't offer much in the way of comfort beyond that. The Hawks host Chicago (27-25), a team they struggle with, on Tuesday and then embark the next day on a six-game road stretch that takes them to Boston, Phoenix, Portland, Golden States, Los Angeles (Clippers) and Utah.
Hawks coach Mike Budenholzer did not seem concerned about having to keep up the team's morale amid the current skid.
"Our group's got a lot of character, a lot of pride," Budenholzer said. "They're very professional and I think that gives us hope that we can keep the morale up and that we actually don't have to talk about it a ton. We don't have to address it because we've got a group that's competitive, that wants to come out, that wants to win, that wants to improve, wants to get better and it's not a lot of talking.
"There's, I'm sure, conversations that are happening in the locker room amongst them. They'll be brief, direct conversations coaches to players. But ultimately I think it's going to be our work and effort on the court more than talking or keeping our morale up that's going to allow us to have success."
While the Hawks could soon get back Antic and Carroll, Budenholzer didn't have much more information to offer on Ayon beyond the fact that he was out for the game on Wednesday.
Kyle Korver said he was not overly concerned about the losing streak as the Hawks could soon get some of those players back.
"We've just got to stay positive," Korver said. "We're going to have guys coming back here in the next few days, hopefully, in the next week and we've just got to keep on building. Don't let frustration kill our habits and keep on just trying to play basketball the same way."
Potentially making matters worse, however, is the fact that starting point guard Jeff Teague rolled his left ankle with 3:40 left in regulation and did not return. He landed awkwardly on it after making contact on a drive to the basket with Washington center Marcin Gortat. Teague missed about a week in late January with a left ankle sprain. Budenholzer said Teague "tweaked his ankle a little bit."
---