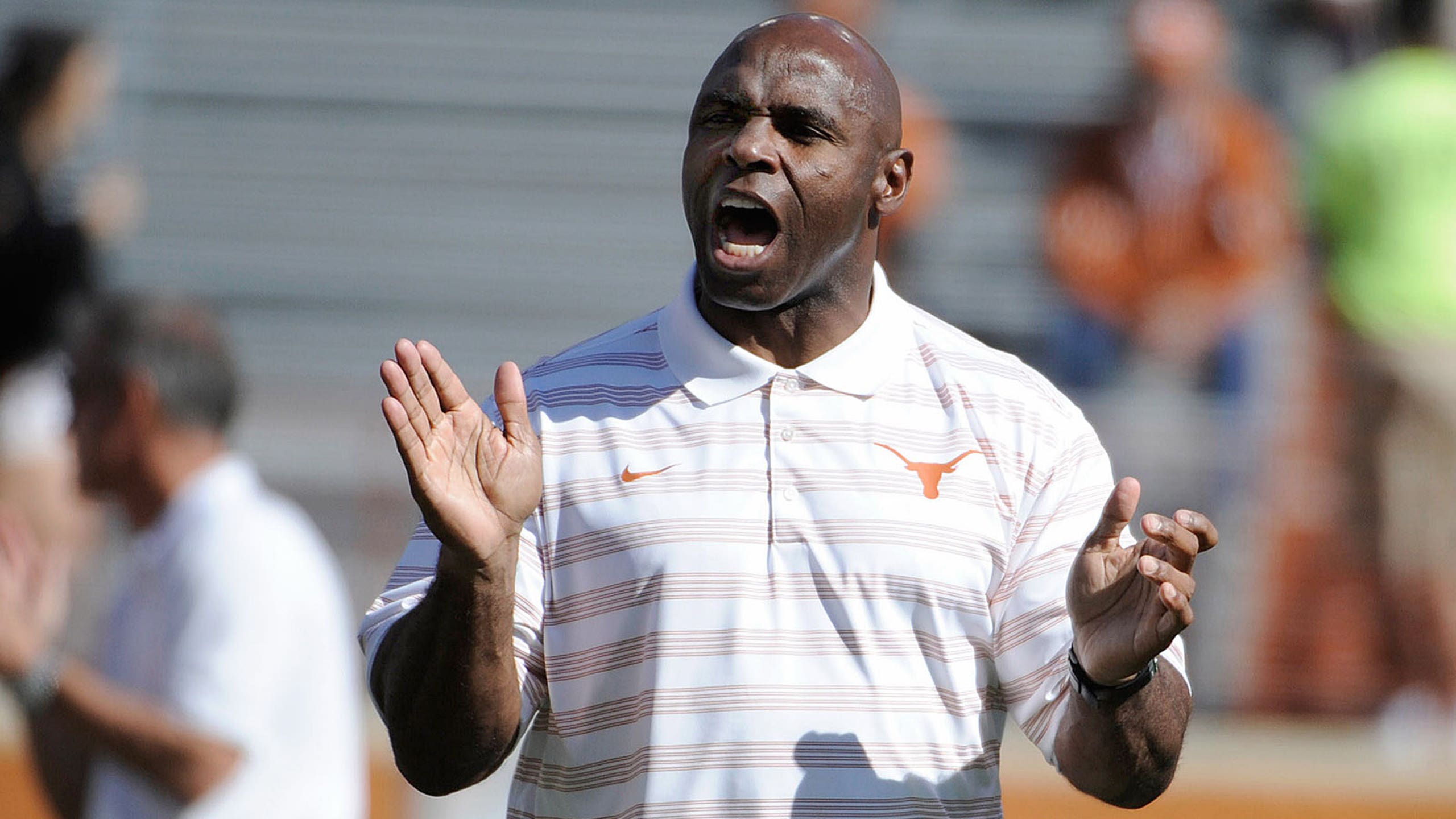 Strong taps Florida roots for Texas recruiting class
BY foxsports • February 4, 2015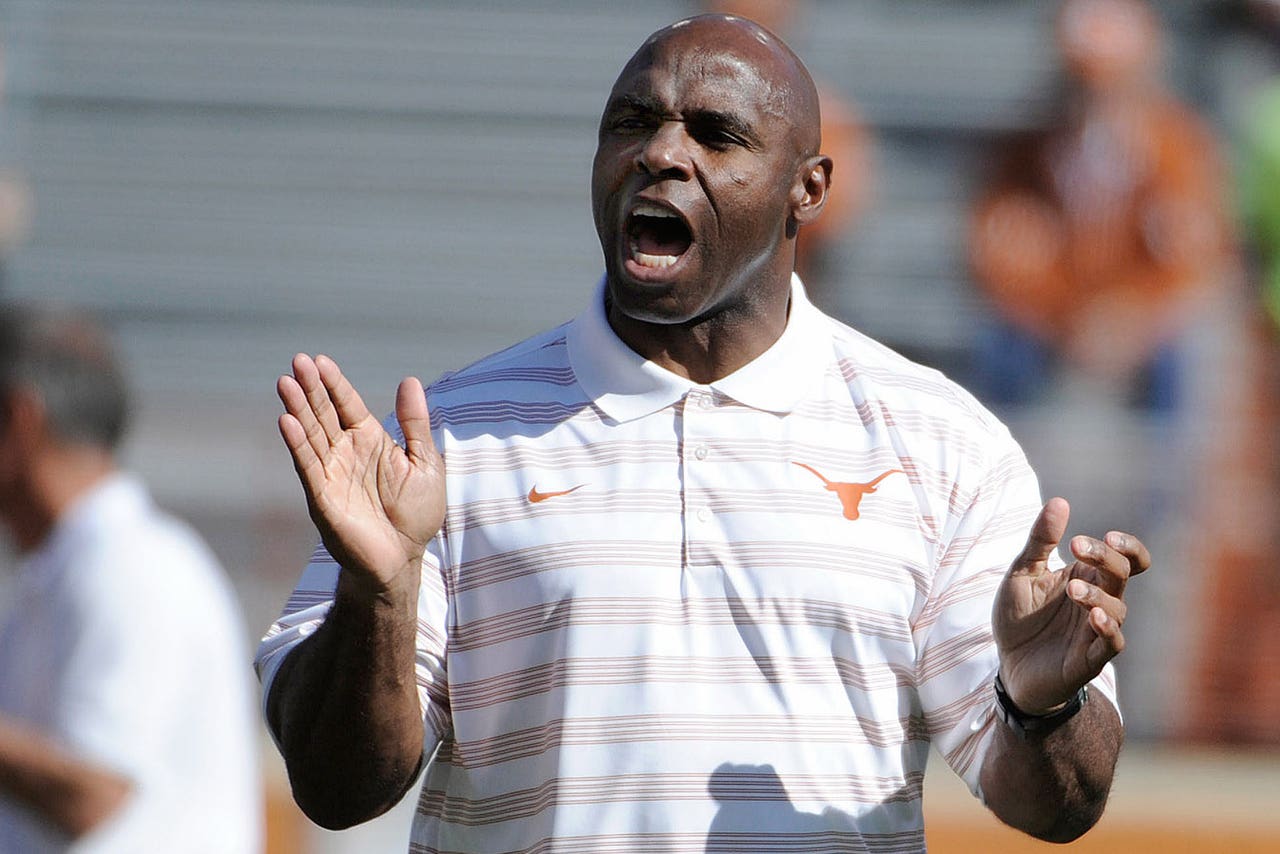 AUSTIN, Texas (AP) -- When Texas coach Charlie Strong looks at a map, he sees the border around his home state that makes up the foundation of his program. But Strong is also making it clear that he is willing to go across the country to land top talent.
From California to Florida, Texas signed 10 out-of-state high school players in a 28-player 2015 recruiting class Wednesday that Strong hopes will rebuild a struggling program into a Big 12 and national contender.
Strong tapped his old Florida roots to sign five players from the state where he had three previous coaching stints. Texas signed players from six states outside Texas, the most since 1980.
"The state of Texas will always be our foundation," Strong said. "But anytime we go outside the state, it has to be about relationships. Miami was an area I recruited ... I don't mind going out of state to get into a battle. We knew we were not going to back down."
The class is Strong's second with the Longhorns but the first one he's had an entire year to build. And unlike his predecessor Mack Brown, who liked to lock up recruits early, Strong fought to the end for key players.
He lost some battles but won others. The only quarterback in the class, Kai Locksley of Balitmore, was committed to Florida State until flipping to Texas in the last few days.
"Whether he said yes or no, we were coming to see him. We needed a quarterback in this class," Strong said. "Florida State was there the day before us, so we had to sell it."
Strong was able to sell incoming players they could earn immediate playing time after Texas went 6-7 last season and was blown out in the final two games.
After a bad loss to TCU, Strong said he walked off the field asking himself, "Oh, God, how many (players) do we need?"
The top-rated player in the Texas class is linebacker Malik Jefferson of Mesquite, Texas, one of six players already enrolled in school who will participate in spring practice. Strong said Jefferson's commitment drew the attention from other top players.
"Anytime you are in a recruiting process, there's got to be a marquee player," Strong said. "When he jumped on board, it got us jump started."
------
TEXAS
Top 25 Class: Yes. Rivals No. 12/Scout No. 11
Best in class: Malik Jefferson, LB, Mesquite, Texas
Best of the rest: Chris Warren III, RB, Rockwall, Texas
Late addition: Kai Locksley, QB, Baltimore
One that got away: Zach Gentry, QB, Albuquerque, New Mexico (Michigan)
---