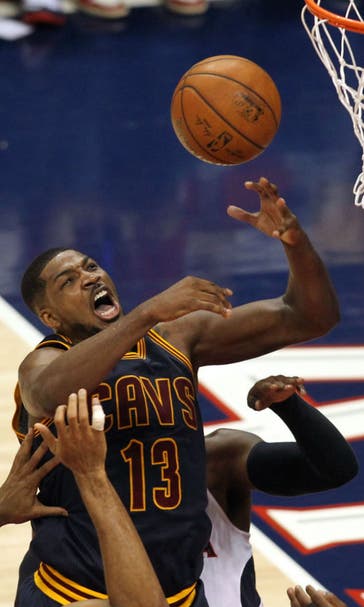 Strong rebounding no longer a hidden Cavs key
May 22, 2015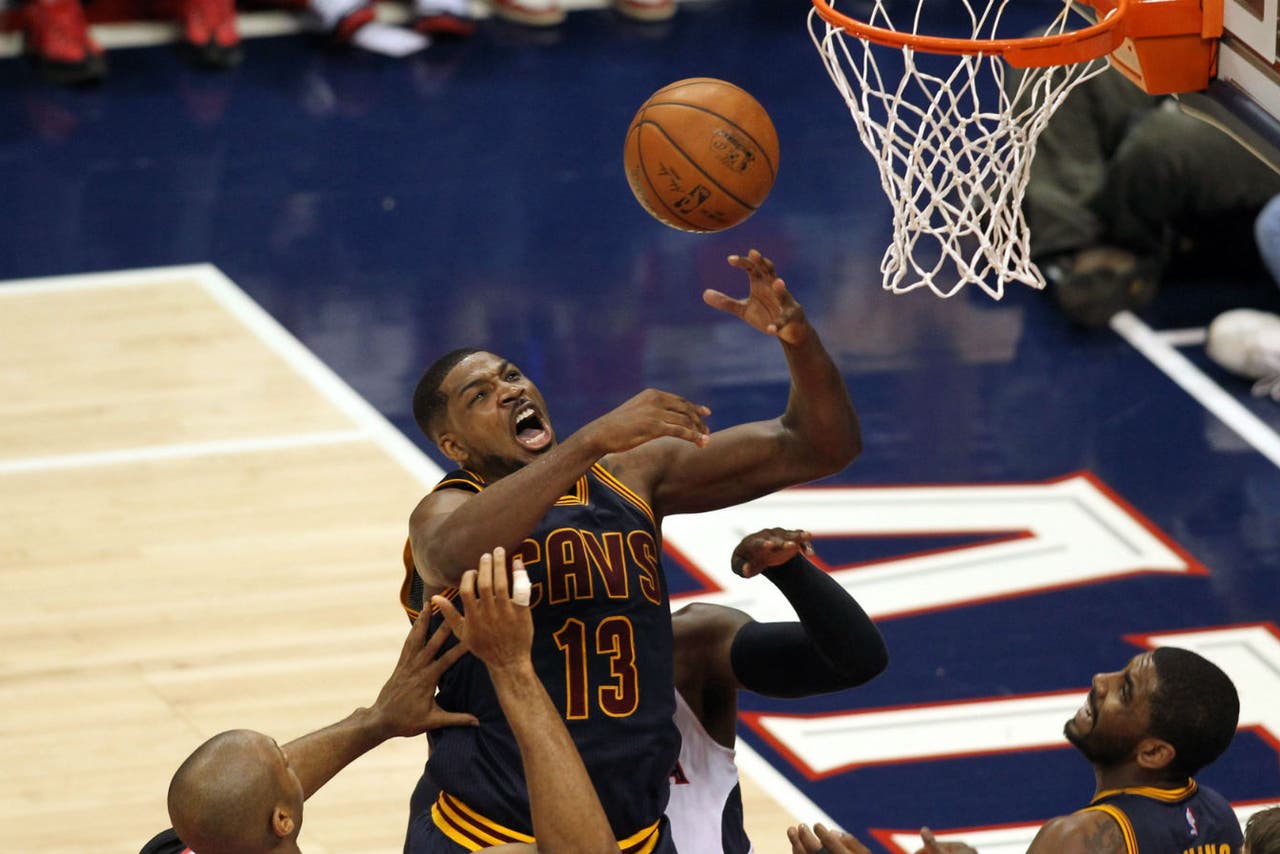 Because of Tristan Thompson's emergence, it wouldn't be wholly accurate to call rebounding a hidden ingredient in the postseason success the Cleveland Cavaliers have had thus far. 
It's been a key. 
Through 11 Cavs playoff games, the team that has won the rebounding battle has won 10 of them -- and the Cavs have lost the only two games they didn't win the rebounding battle. The Cavs and Celtics each had 45 rebounds in Game Three of their first-round series. 
In Wednesday night's Game One of the Eastern Conference Finals in Atlanta, the Cavs dominated the Hawks on the boards, 49-37, and got 12 offensive rebounds to the Hawks' 7. With Thompson leading the way, the Cavs look to extend their streak of winning the rebound battle to nine games in Friday night's Game Two.
Thompson has 37 rebounds in his last three games and is averaging 4 offensive rebounds per game in the playoffs, most among players still playing. 
In Game One, Timofey Mozgov had 11 rebounds to lead the Cavs, while Thompson had 10 and LeBron James had 8.  Rebounding is regarded as an area of weakness for the up-tempo Hawks, and their task figures to be tougher with the status of small forward DeMarre Carroll in doubt after Carroll suffered a sprained knee in the second half of Game One. 

Carroll averaged 5.3 rebounds per game on the season is averaging 6.4 rebounds per game in the playoffs. Assuming Carroll can't play, 6'5 guard Kent Bazemore probably takes his spot in the starting lineup. The Hawks have options in trying to solve the issue of who guards James in Carroll's absence, but also must account for Thompson's presence and the need to put big bodies on him to try to stop his streak of rebounding dominance. 
Numbers sometimes lie, but the Cavs postseason rebounding numbers have been too good to ignore. 
---