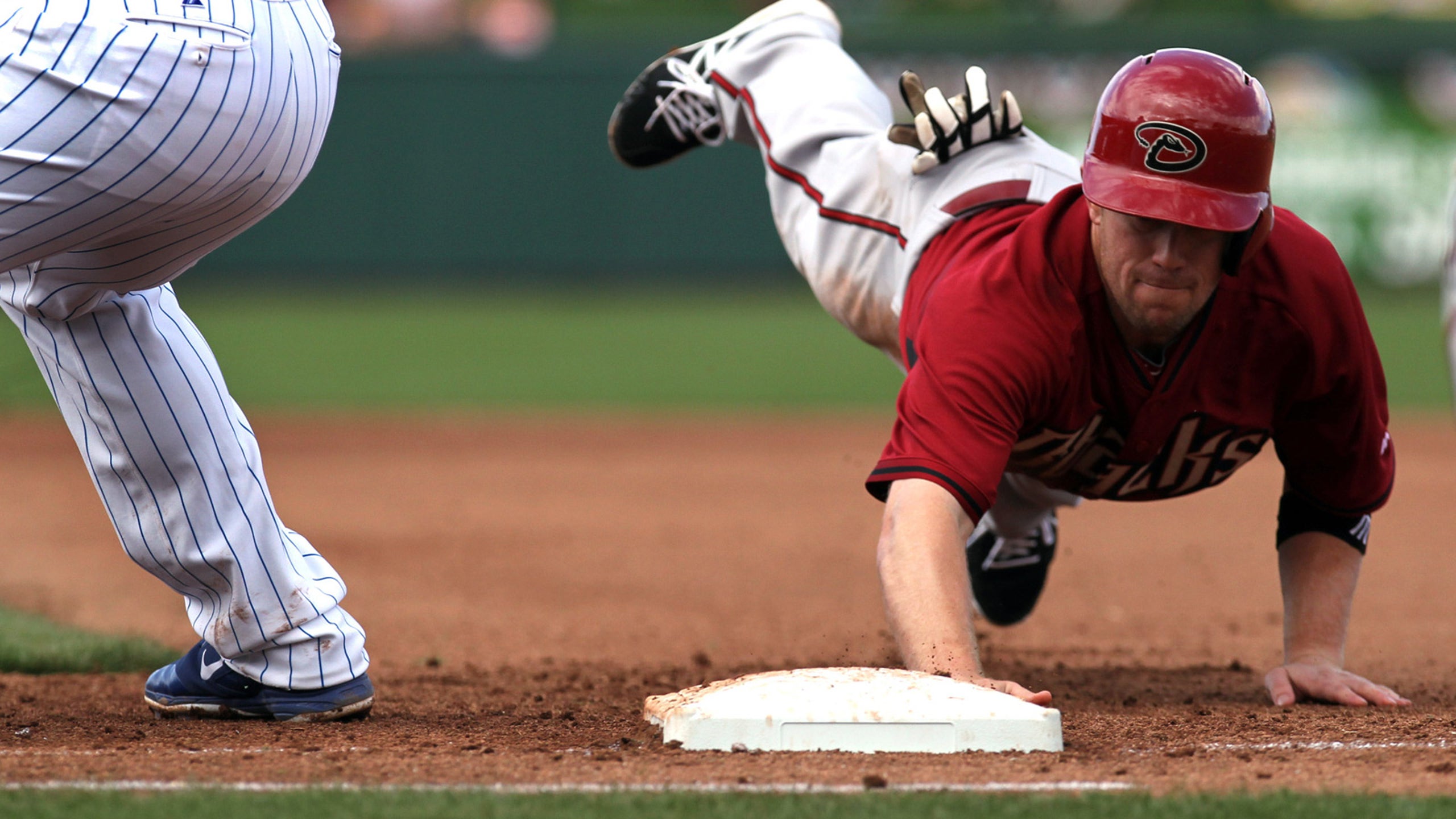 Streamlined Aaron Hill looks forward to a full season
BY foxsports • February 28, 2014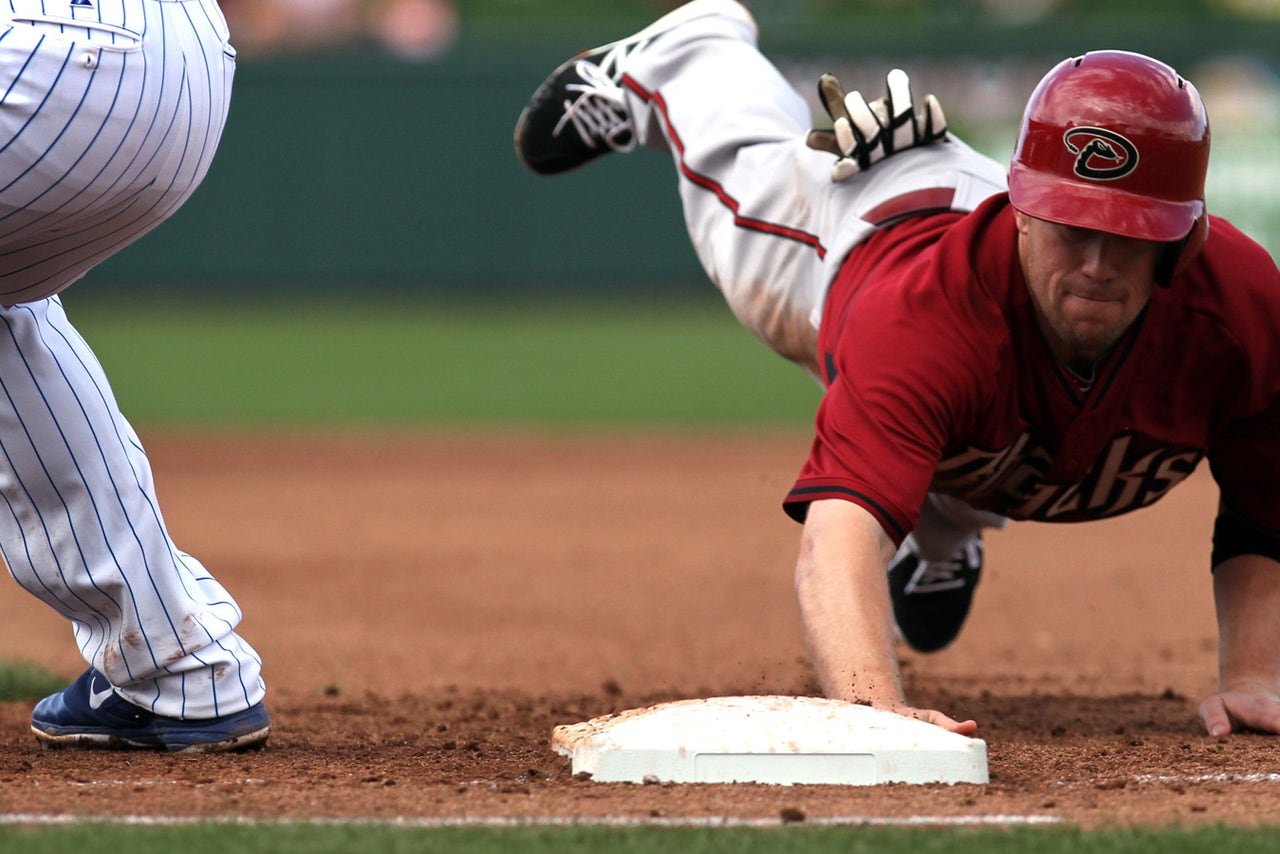 SCOTTSDALE, Ariz. -- Second baseman Aaron Hill was ready for a makeover when he joined the Diamondbacks at the 2011 trade deadline. It could not have worked out better for all concerned.
Almost as soon as he was obtained from Toronto, Hill redefined his weight room program to accent flexibility. With strength and conditioning coach Nate Shaw and trainer Ken Crenshaw supervising, Hill took the emphasis away from barbells and accented free weights and cable work. He has been one most productive second baseman in the major leagues since, although an extended stay on the disabled list last season camouflaged that somewhat. According to Hill, it a was a natural progression.
"You have to stay flexible," Hill said. "When you are younger, mid-20s, you can get away with (more bulk). Your body is firing and the fast-twitch muscles are still working as they should in there. You have to be smart. You have to know your body. It's not rocket science.
"I think a lot of it is recognizing what your body is doing. What I have done in the last couple of years is to stay flexible and stay quick, as opposed to getting big and strong. I could get away with it when I was younger. It's funny, because I haven't lost any strength. It's just smarter exercises, just doing things the right way."
In his first full year using the new program, Hill had career highs in batting average, doubles, extra-base hits and OPS in 2012, and it earned him the No. 3 spot in the batting order last spring. A fractured left hand suffered when he was hit by a pitch in early April sidelined him for about 10 weeks last year, but he finished 21 doubles and 11 homers in 87 games.
Hill's change was prompted by a slide in his performance at the plate. Hill set career highs with 36 home runs and 108 RBI with the Blue Jays in 2009, but his numbers dropped in 2010 and were at near-career lows the first four months of 2011. A move to Arizona was what it took for the routine change.
"Obviously there was a year or two where I was feeling like I wasn't me," said Hill, adding that his goal in Toronto was "to lift to see how strong I could get. 
"Now I was with a new team (D-backs), I liked the new staff and I kind of let down my guard a little bit and wasn't so stubborn and ran with it. I didn't do anything differently with baseball. I still believed in what I was doing. I just changed a few things to not being so tight and restricted in some movements I was doing.
"I wanted to be short and quick and stay flexible, so why not lift the same way? I've been more loose and flexible, and it still maintains the strength. Whose to say if it worked? I don't know. But my body feels great. I feel great. I'm running with it until I feel like I have to change again."
No change appears necessary. Hill's pace last season was almost exactly what it was in 2012. Prorated to the 156 games he played in 2012, Hill would have had 39 doubles and 20 homers, and he did not get into his comfort zone for several weeks after his return on June 26. He was struck by a pitch April 9 tried to play through fracture for a week before being placed on the disabled list. After first thinking surgery could be an offseason option, Hill decided against it.
"I felt like it didn't affect me the last couple of months," he said. "At first I was more just hesitant, because I still did feel it at first. After awhile, you just kind of have to forget about it, because if you are thinking about something you are going to guard it. After awhile, it got to a point where I wasn't thinking about it, so at the end of the year I wasn't worried about it. Let's run with it."
Hill hit .372 with four homers and 16 RBIs in August while hitting mostly fourth and fifth in the lineup behind Paul Goldschmidt, who claimed Hill's No. 3  spot after the April injury.
Manager Kirk Gibson has not talked much about his lineup plans this season, but it seems reasonable to assume that Hill could return to the No. 4 spot between Goldschmidt and newcomer Mark Trumbo. Gibson said it is hard to say how much Hill's loss affected the team last year, just that it was felt.
"We'll never know. We know that that he has a the ability to have a huge impact on a team, offensively, defensively and being in the clubhouse every day," Gibson said.
"You hope you have enough depth that you can cover up for him, but the reality of it is he's an experienced, veteran guy who's got a track record. You would rather go on that, rather than hoping your depth could replace a guy like Aaron Hill. That is pretty tough in reality."
Follow Jack Magruder on Twitter
---