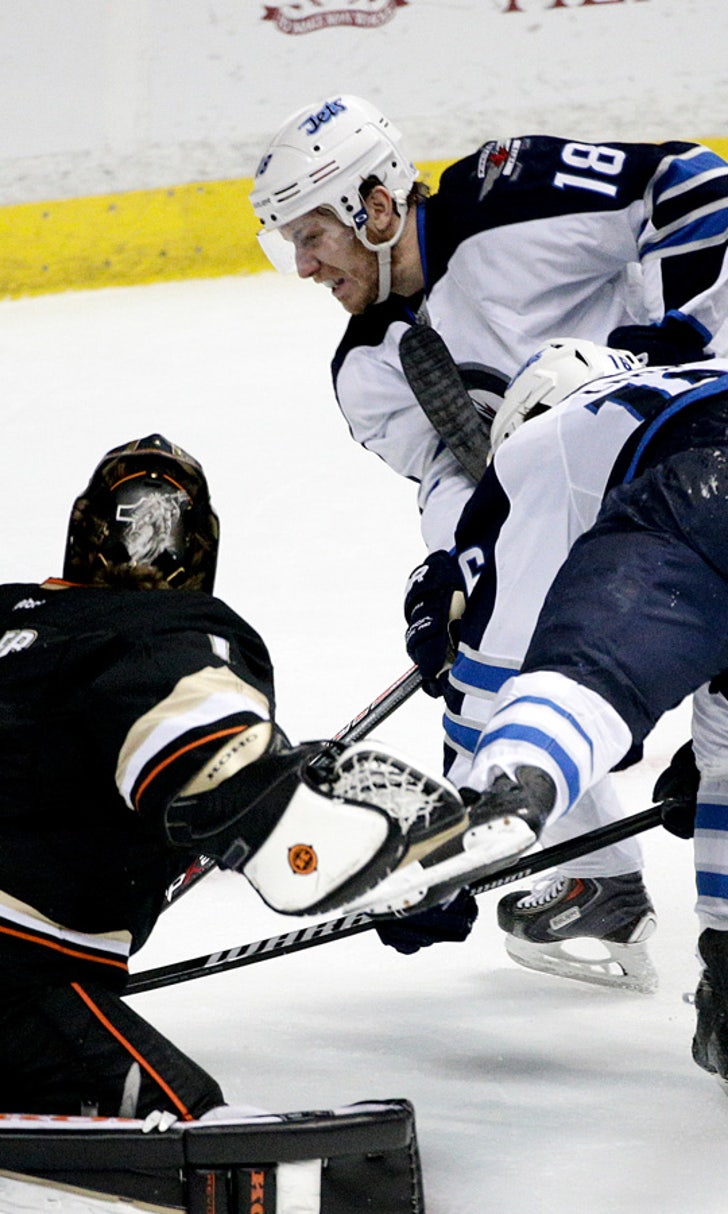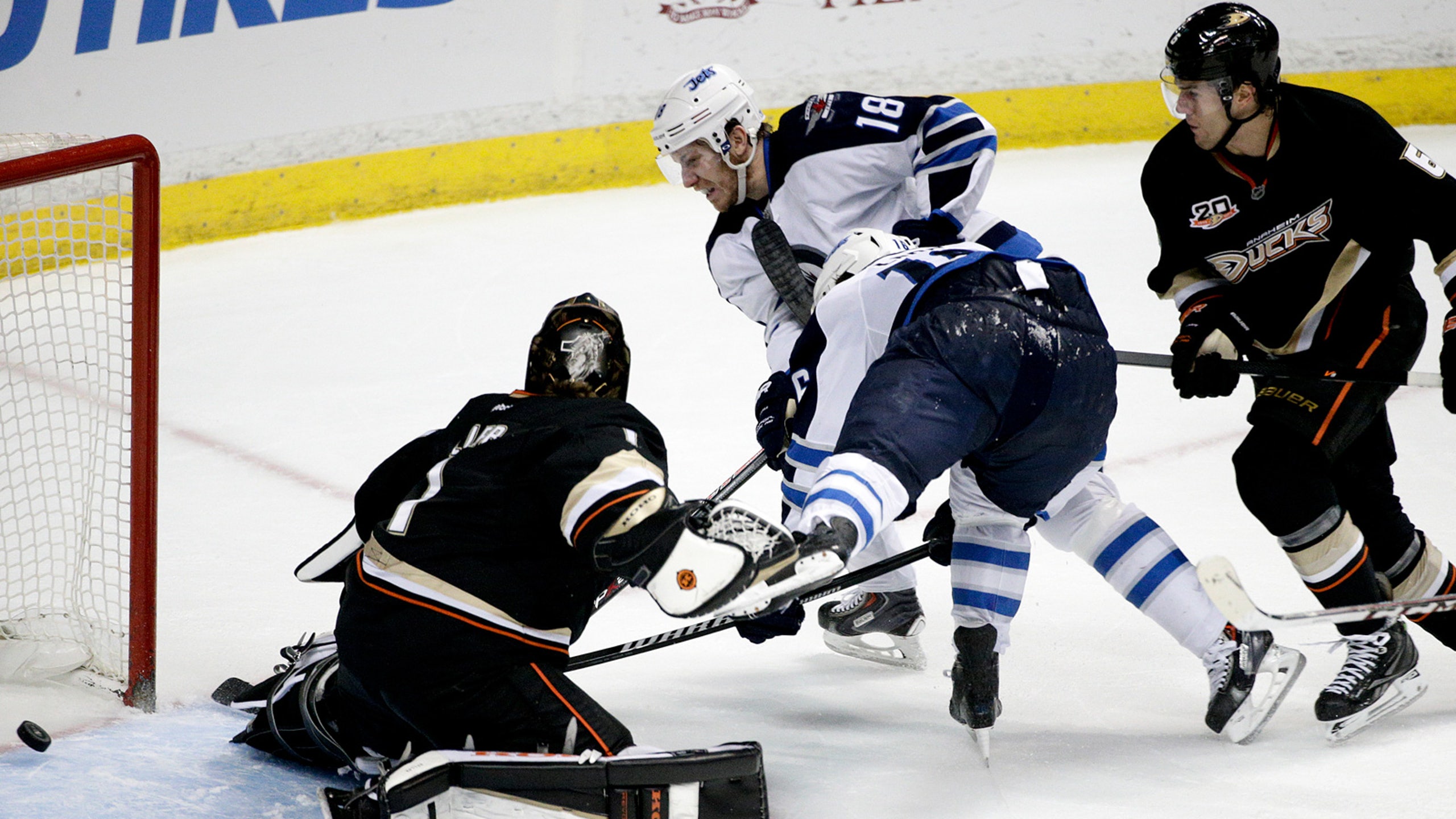 Streak snapped: Ducks suffer first regulation loss at home
BY foxsports • January 22, 2014
ANAHEIM, Calif. -- It had to end sometime.
On Tuesday night, the league-leading Ducks were dealt their first loss on home ice this season. The middling Jets played with an intensity typically reserved for the postseason and despite a late push, the Ducks were unable to put the game into overtime, falling 3-2 at the Honda Center.
Anaheim was the only team in the league this season that had not lost in regulation at home and the loss snapped a 10-game home winning streak as well. The historic streak officially ended at 20-0-2 and the Ducks were just the fourth team in 40 NHL seasons to record at least a point in their first 22 home games of the season. It was the longest such run in club history.
"I was kind of a tough game, weird game for our group," said captain Ryan Getzlaf. "They kind of took it to us for a little bit and we were able to rebound but you go down against a hot goaltender like that and you don't get back."
By looking at the box score, it's easy to see what went wrong: The Jets blocked 36 of the Ducks' 42 shots, helping their goaltender Ondrej Pavelec to his fourth straight win.
But it's too easy to say the Winnipeg defense shut down the Ducks.
There were other factors in play. Distractions were tough to block out -- Saturday's Stadium Series game at Dodger Stadium, the upcoming Olympic Games and of course the streak itself. As Getzlaf said, it was somewhat of an off night for the Ducks.
"There are a lot of distractions going on this week with the outdoor game," Getzlaf said. "Everyone wants to talk about it and they have been talking about it for the last two weeks. It's hard to focus in on what you need to do and and on the points at the end.
"That's an excuse, and it's nothing that our group hasn't been a part of before or will be part of again. When there are distractions, we've got to learn to play through them.'
Ducks' goaltender Jonas Hiller knew something was off right from the start.
"I didn't feel like I was really in the game," Hiller said. "There are some days you feel better and some where you don't feel that good. Only problem is that as a goalie, you find out right away if you don't feel that good and you can't really hide."
Hiller turned in arguably one of his worst performances of the season. It was rare form for the netminder that came into the game having won 14 of his last 15 appearances. Hiller allowed two goals in the first period and was pulled after giving up a third early in the second.
"When they scored the first goal I said, 'Jesus, he was off on that one,'" said head coach Bruce Boudreau. "The second goal, when I looked at it, he wasn't controlling his rebounds which is a telltale sign for him. That's why I knew if they scored one early in the second he was coming out."
The Kings lost their game Tuesday in Columbus, Ohio, to the Blue Jackets. The story for Thursday night's Freeway Faceoff game in Anaheim will ultimately become about blocking out those distractions of the big game looming at the end of the week.
---