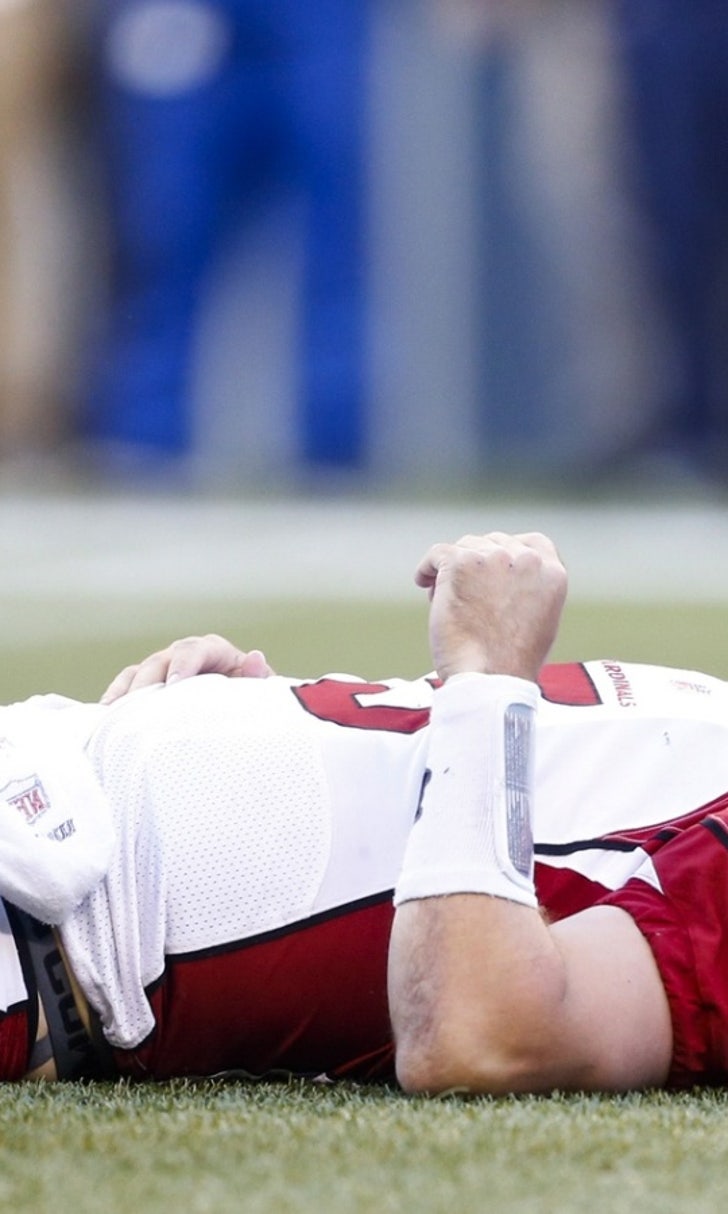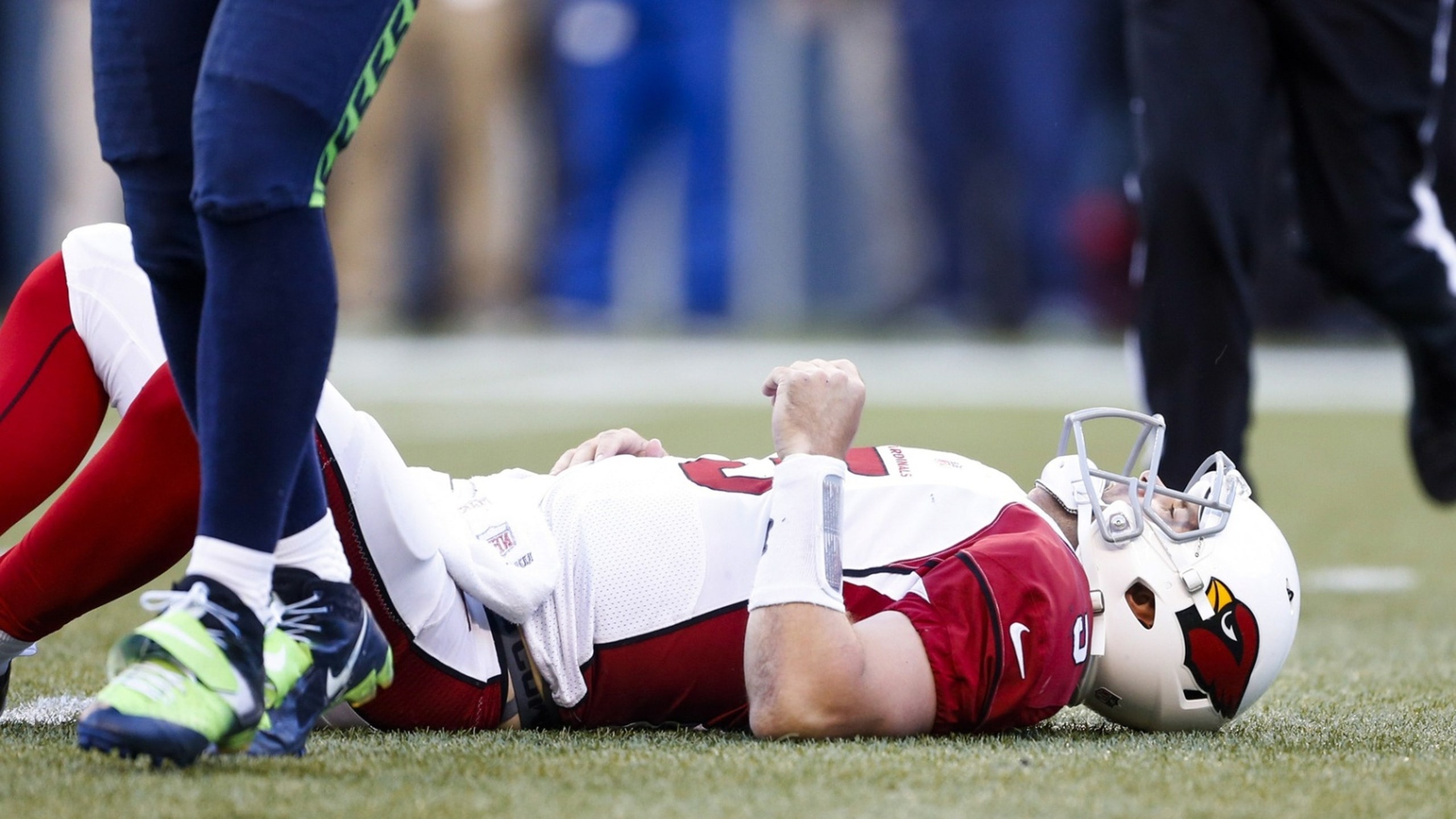 Streak ends in Seattle, Cardinals' hopes still alive
BY foxsports • November 23, 2014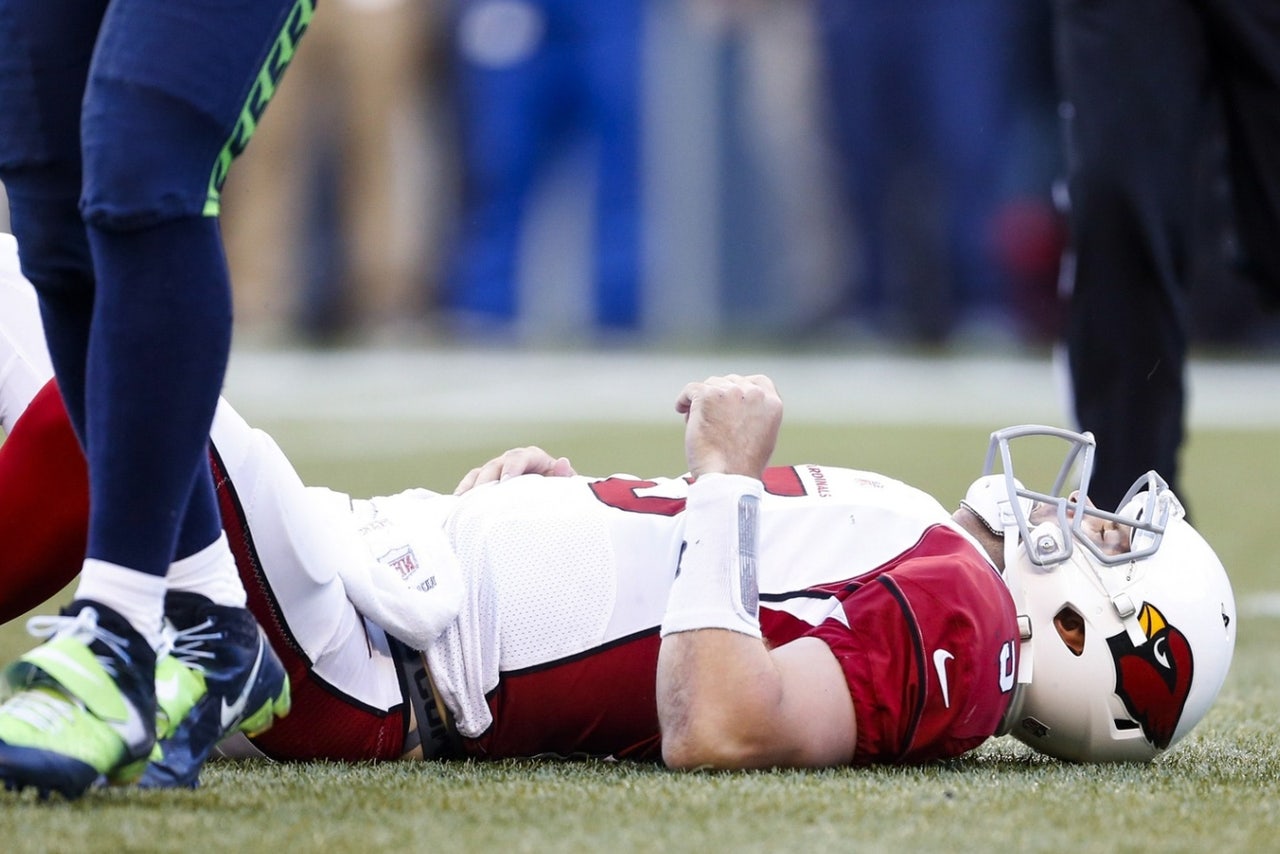 It is hard to beat the Seattle Seahawks in noisy CenturyLink Field. It is much harder when you come to town without your starting quarterback, your best receiver is wearing street clothes and you forget to pack the offense.
The Cardinals had a chance to effectively eliminate the desperate Seahawks from the NFC West conversation with a win. They had a chance to earn one more measure of respect from the remaining doubters. But those were forced storylines in a game that never felt quite as important in these parts as it did in the Pacific Northwest.
So let's just see this game -- a 19-3 loss -- for what it was: a momentary lapse. The Cardinals still fully control their fate. They still have a two-game lead in the division and a two-game lead over everybody in the NFC.
It's time to spit this one out and keep moving forward.
"We'll come in tomorrow and watch the film and make the corrections and get ready for Atlanta," coach Bruce Arians said.
The brunt of those corrections must come on the offensive side of the ball.
Quarterback Drew Stanton has faced two elite defenses in his two starts since taking the reins for the rest of the season. That should be factored into all evaluations. So should Larry Fitzgerald's absence due to a left knee injury, which broke a string of 110 consecutive games played. But Stanton has looked every bit the backup quarterback in both games.
On Sunday he was hurt by big drops from running back Andre Ellington and receiver Jaron Brown, and a missed field goal from normally reliable Chandler Catanzaro. But Stanton wasn't sharp in Seattle. He completed 14 of 26 passes for a pedestrian 146 yards and one interception.
He locked in on his targets, he underthrew and overthrew open receivers and he failed to give the offense any kind of spark. His struggles were only accentuated by another ineffective running game (64 yards) that must find its groove because the Cardinals can't rely on the same level of QB play they had under Carson Palmer.
"We had our chances. We just didn't make the most of them," Stanton said. "That starts with me making sure we are doing everything correctly, everyone has the right assignment and then just going out there and making plays. 
"Any time you score three points and come in here and only put up that number you aren't going to be successful."
It's important to remember how little Stanton had played before this season. He knows Arians' offense and he has a veteran's perspective, but it will take time for him to put his book and practice knowledge into effective game action.
If the Cardinals manage to eke out three wins in their last five games, they may be OK as Stanton grows into the position. But a game manager isn't going to win a Super Bowl.
The Cardinals have to figure out a way to squeeze a little more production out of their offense because their defense -- that unit that has been playing short-handed all season -- is playing at a championship level.
The Cardinals held Seattle out of the end zone until late in the third quarter, they sacked QB Russell Wilson seven times and they gave the team a chance to win a game it had no business winning.
They didn't produce turnovers like they normally do, but that can't be something you rely on every week and the defense responded numerous times when the offense or special teams (via a blocked punt) put it in poor field position.
The Cardinals can go a long way with this defense, but they won't go very far if the offense doesn't sort out its issues.
"We just have to swallow this one. It's difficult, but we knew it was going to be difficult," Stanton said. "This was no surprise to us. We came up here and we just didn't play as well as we would have liked. You flush it down the system, you move on, you learn from it and hopefully don't repeat it."
Follow Craig Morgan on Twitter
---