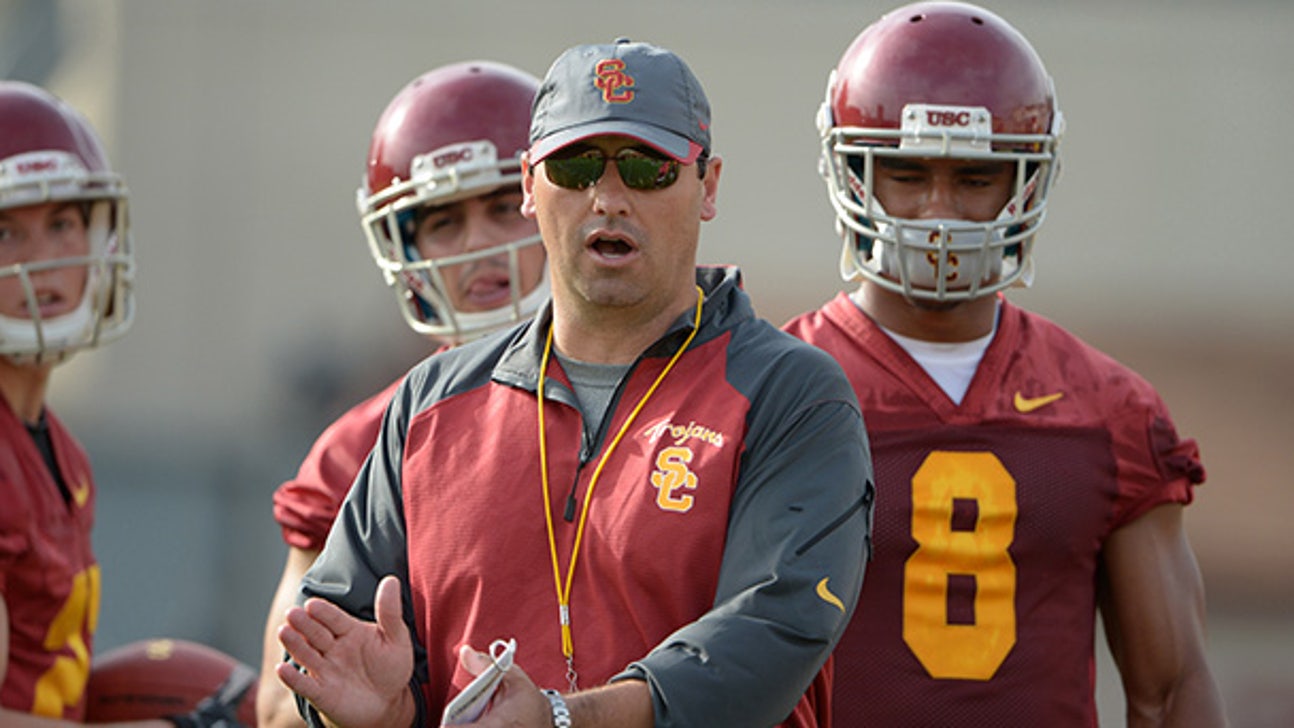 Steve Sarkisian, staff to make evaluations over spring break
Published
Mar. 19, 2014 12:58 a.m. ET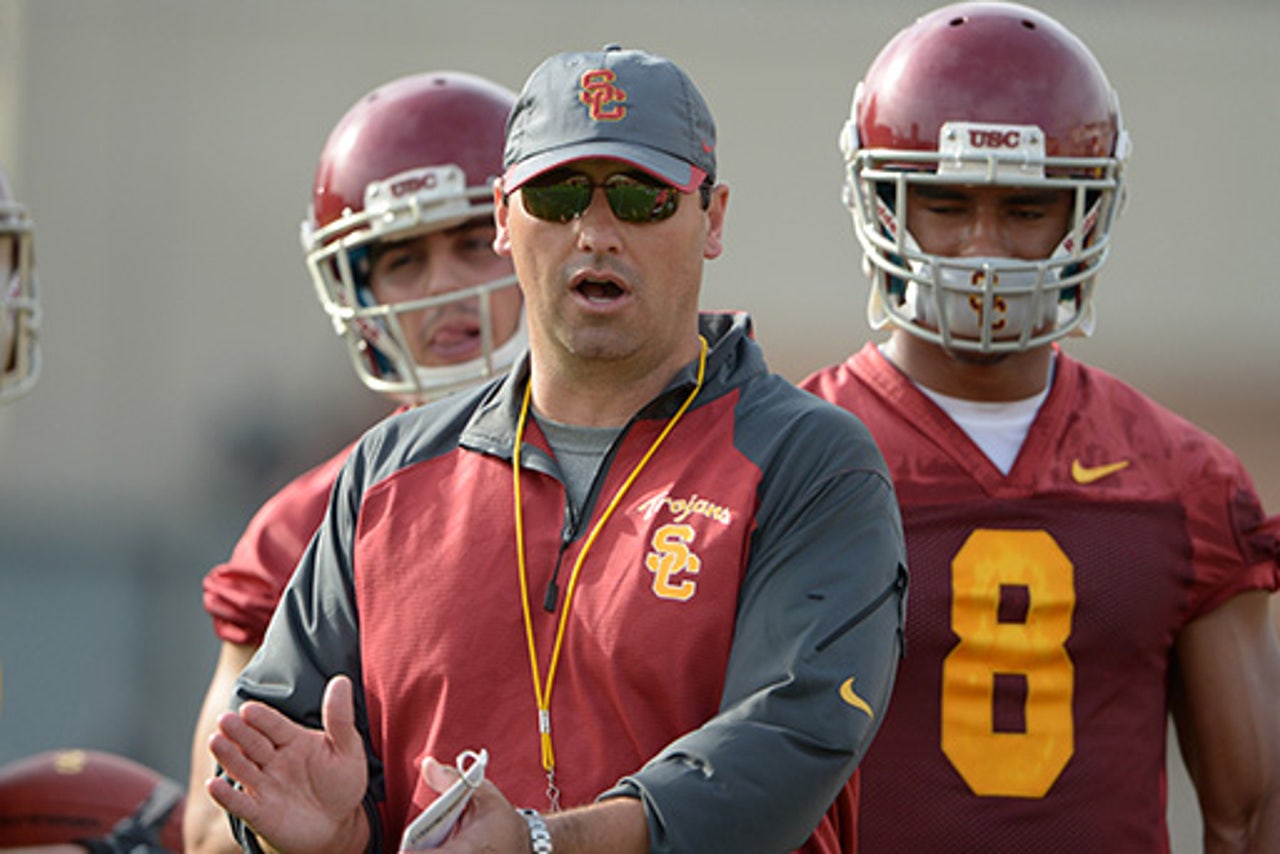 It is expected that the players keep themselves in shape over spring break by doing some conditioning on their own, USC head coach Steve Sarkisian said.
But it's just not restricted to them.  
"I told (the coaches) to make sure that they're running over spring break too," Sarkisian quipped. "They got to stay in shape for these practices, not just the players."
USC is currently in the midst of a 10-day break for spring break with three of their scheduled 15 spring practices in the books.
Having had those three practices to see their players up close on the practice field, coaches will be using the break to make evaluations.
There are three areas that Sarkisian and his staff will be looking at.
First, the staff will assess what's been done over the course of the first three practices and determine if it fits the personnel schematically. Second, they'll look to see if there are players playing one position that may be able to help at another position. Third, they'll look for things to emphasize and goals to set for the conclusion of spring practice.
"That's the plan," Sarkisian said. "I think we gathered a great deal of information.
"Everybody's got all of their film on their iPads."
Not only does Sarkisian expect this break to be beneficial for him and his staff, but for the players also, who he says hit "a little bit of a wall" during the third and final practice before the break.
"It was, physically and mentally, pretty grueling on them," Sarkisian said. "We put a lot on them in three days."  
Once the team returns to practice next Tuesday, it'll be like the beginning all over again with the day one installation.
"(We'll) really start focusing in on the fundamentals and the techniques and the details of those calls," Sarkisian said.  
---