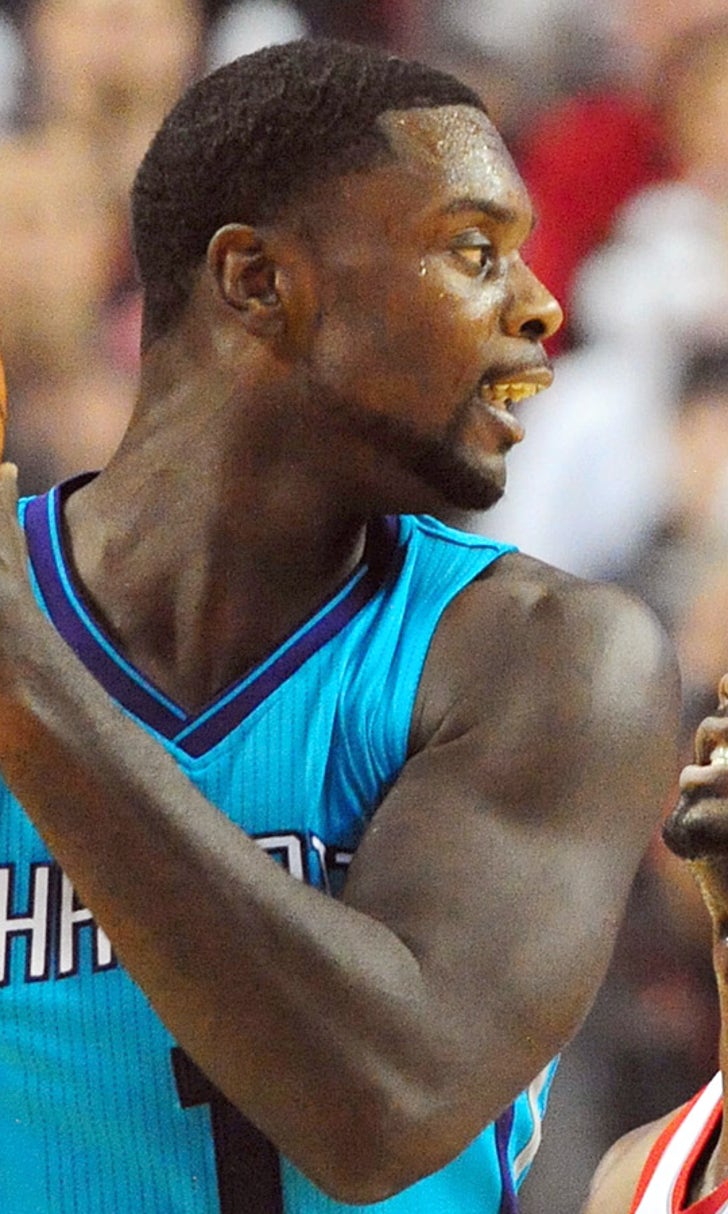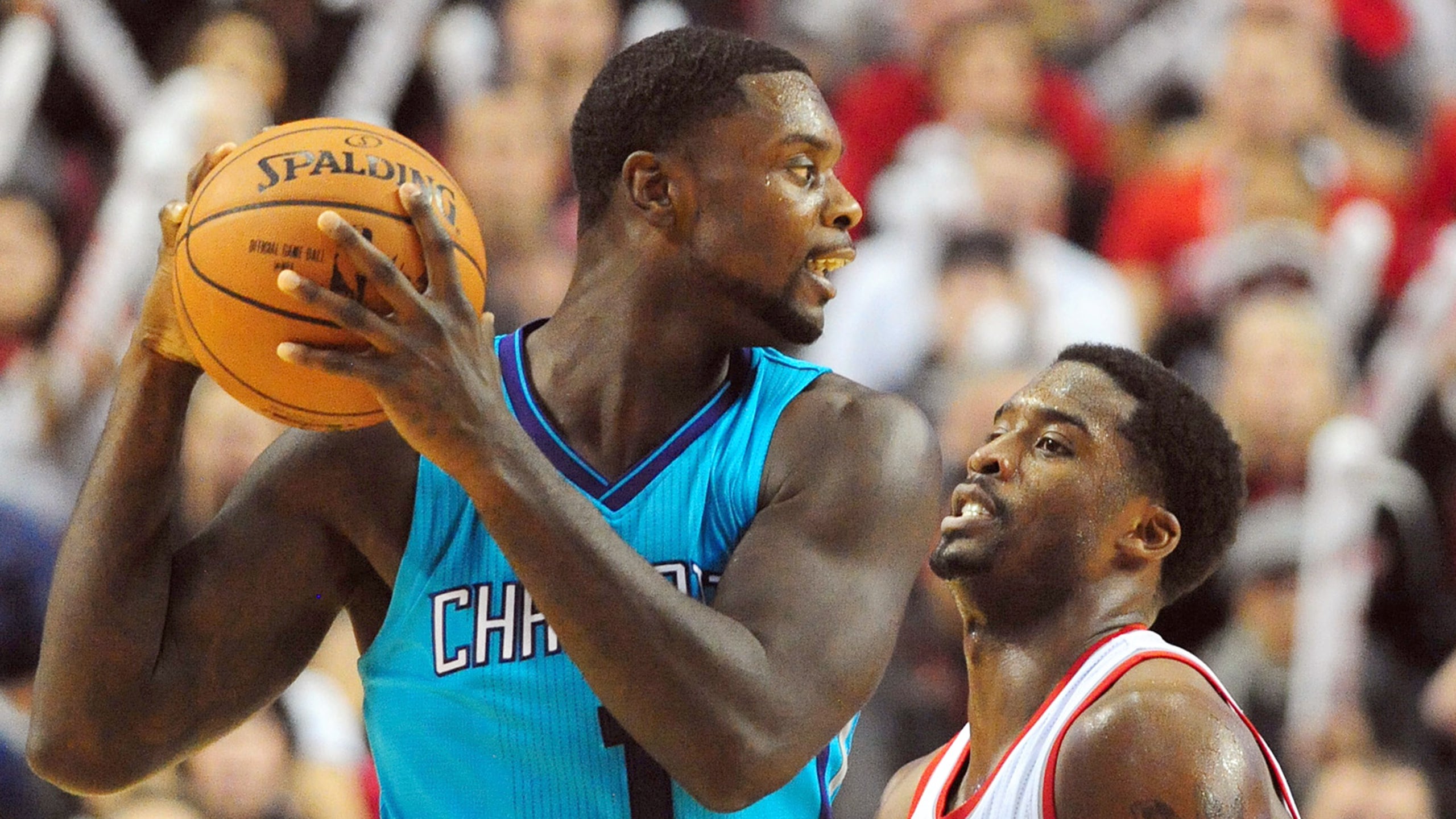 Stephenson 'never fit in' Hornets' offensive needs
BY foxsports • June 16, 2015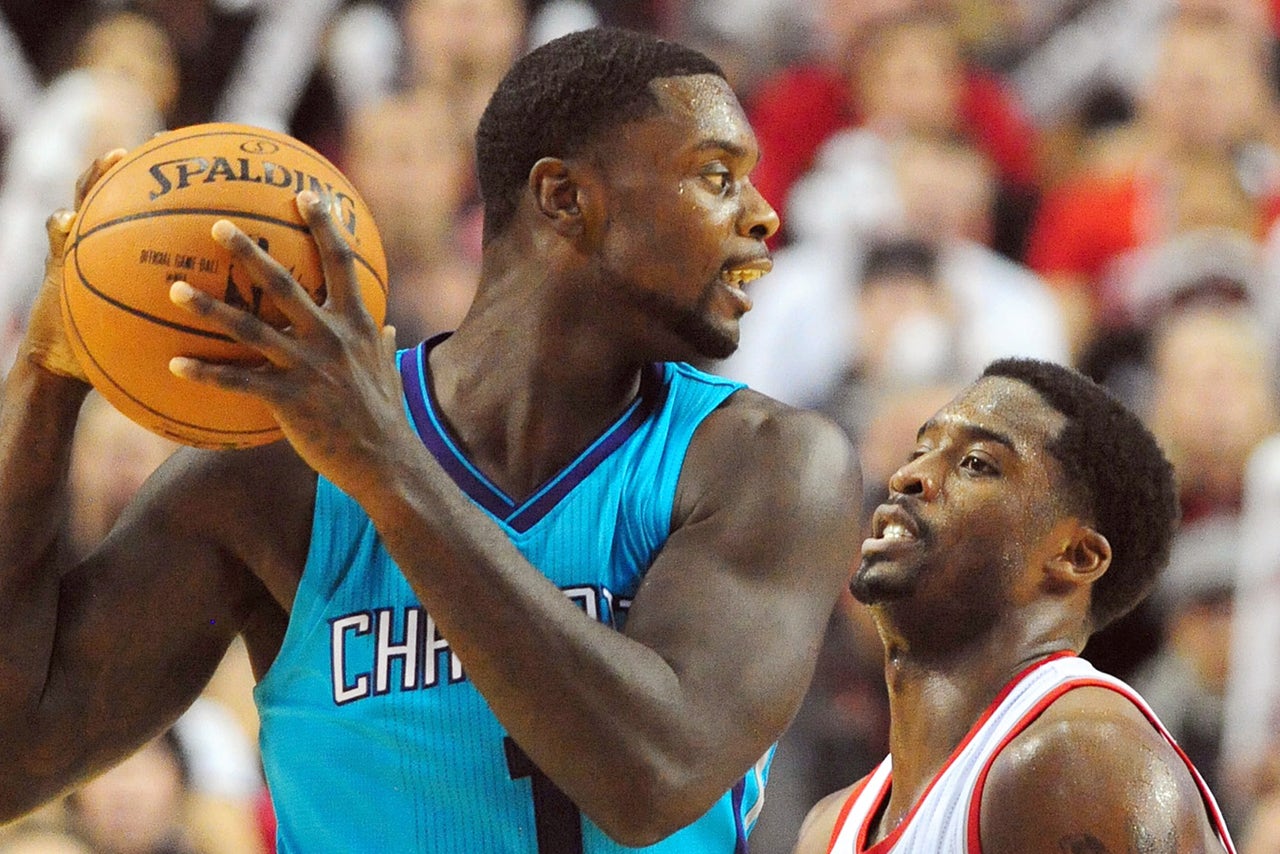 CHARLOTTE, N.C. -- When a player who posted the worst 3-point shooting percentage in NBA history is traded, very little should be expected in return.
Essentially, very little is what the Charlotte Hornets received after trading guard Lance Stephenson to the Los Angeles Clippers for Matt Barnes (who will likely never play for the team) and center Spencer Hawes, an eight-year veteran coming off the worst year of his career.
The deal had very little to do with what Charlotte got in return, however, and everything to do with getting rid of Stephenson, who turned out to be a disaster for the Hornets despite all the hype surrounding the free agent's arrival with a three-year, $27 million contract last summer. He was the player that was supposed to take the Hornets to at least the second round of the NBA playoffs. Instead, Stephenson never felt comfortable with his teammates or his coaches, or in his role with the team.
"Sometimes when you make a trade or a signing, it just doesn't work out well," Charlotte general manager Rich Cho said. "He never fit in great."
Truthfully, Stephenson's failure falls on Cho and the Hornets more than it does Stephenson, a 6-foot-5 wing. The season before signing with Charlotte, Stephenson enjoyed his best year as a pro with the Indiana Pacers. He led the NBA in triple-doubles while averaging 13.8 points, 7.2 rebounds and 4.6 assists per game. However, apparently there wasn't enough studying into how he accumulated those numbers. He wasn't usually the fourth option offensively on the team. The Hornets front office figured he'd just transfer those gaudy numbers to Charlotte, or maybe even be more productive.
Throughout last offseason, owner Michael Jordan kept promising that the team was going to land a big-name player and be very active in the free-agent market. The Hornets went after Utah small forward Gordon Hayward, but he wound up staying with the Jazz. There were few options on the market for Charlotte to make a splash coming off making the playoffs and changing the team name back to the Hornets.
Fan interest was the highest it had been since the original Hornets were in town a decade earlier. Charlotte had to land a free agent of quality — and the best available was Stephenson.
That was what mattered when Jordan, Cho and others met with Stephenson and his agent in a hotel room in Las Vegas to convince him to come to Charlotte — not whether or not he meshed within the team's schemes. 
The answer to why Stephenson averaged just 8.2 points and shot a woeful 37.6 percent from the field, including an all-time NBA low in 3-point percentage for players that took at least 100 shots (17.1 percent), may have come in the form of a small joke he made back in November, when his struggles first started. After a game in which Stephenson hit the game winner against Atlanta in double-overtime, reporters asked if that was the type of shot that could get his game headed in the right direction. He said he hoped so.
Then, just as the media was walking away to talk to the next player, Stephenson made the remark that now seems prophetic. He said that in Indiana, he didn't have to do as much on offense other than "just stand in the corner and wait for the ball and shoot 3s."
Two seasons ago with the Pacers, Stephenson shot a solid 35.2 percent from long range and a robust 49.1 percent from the field. In Indiana, Stephenson wasn't asked to be the star, or even the No. 2 guy on offense. Thus, he was the beneficiary of defenses paying extra attention to the likes of Paul George.
In Charlotte, Stephenson and center Al Jefferson were expected to be the primary scorers, with point guard Kemba Walker being the third option.
That plan never came remotely close to fruition, and Stephenson seemed more and more uncomfortable with each outing.
From game to game, Stephenson looked confused and lost in varying degrees. Some games he shot a lot and was aggressive. Other times, he looked to pass first and be more of a facilitator. That was never showcased more than on Feb. 10, when Stephenson took only one shot against Detroit in 20 minutes, but took 15 shots against Dallas two games later.
The situation got so bad that when Stephenson returned from injury in mid-January, the big-time free agent was moved to the bench for the remainder of the year. By season's end, he was hardly playing at all. He didn't see the court in the final five games and only played a total of 49 minutes over the last 11 games of the season.
"Sometimes you don't know how he will fit until he plays for your team," Cho said. "I thought Lance handled it really well. I thought it was a shock to his system that he was not playing so much. But he handled it very professionally."
Stephenson should do much better in Los Angeles, where there is a host of scoring and top-notch talent. Just like in Indiana, teams will pay closer attention to his teammates, which could allow him to flourish as he did two seasons ago with the Pacers.
"My 3-point percentage is low, lowest it's ever been in history. So that's terrible," Stephenson said following the final game of this season. "So I'm going have to come in and figure out how can I be a better shooter. Being a good shooter helps my game because it gives me opportunity to drive. People sag off me, it's harder for me to be successful on the floor. So I mean, this summer is going to be huge for me to get back on my groove."
It was a very difficult year for Cho as well, who saw almost none of his moves work out in Charlotte's favor, be it with the draft or free agency.
However, admitting their major gaffe with Stephenson and getting rid of him as quickly as possible was akin to ripping a Band-Aid off in one quick motion as opposed to doing it slowly and painfully. Charlotte could have brought Stephenson back for one more season and hoped that things worked out better for all parties concerned. It wouldn't have been better. The Hornets, minus Jefferson, have an entire roster of players that should be fourth or fifth options on offense.
Stephenson was just another member of that group.
---