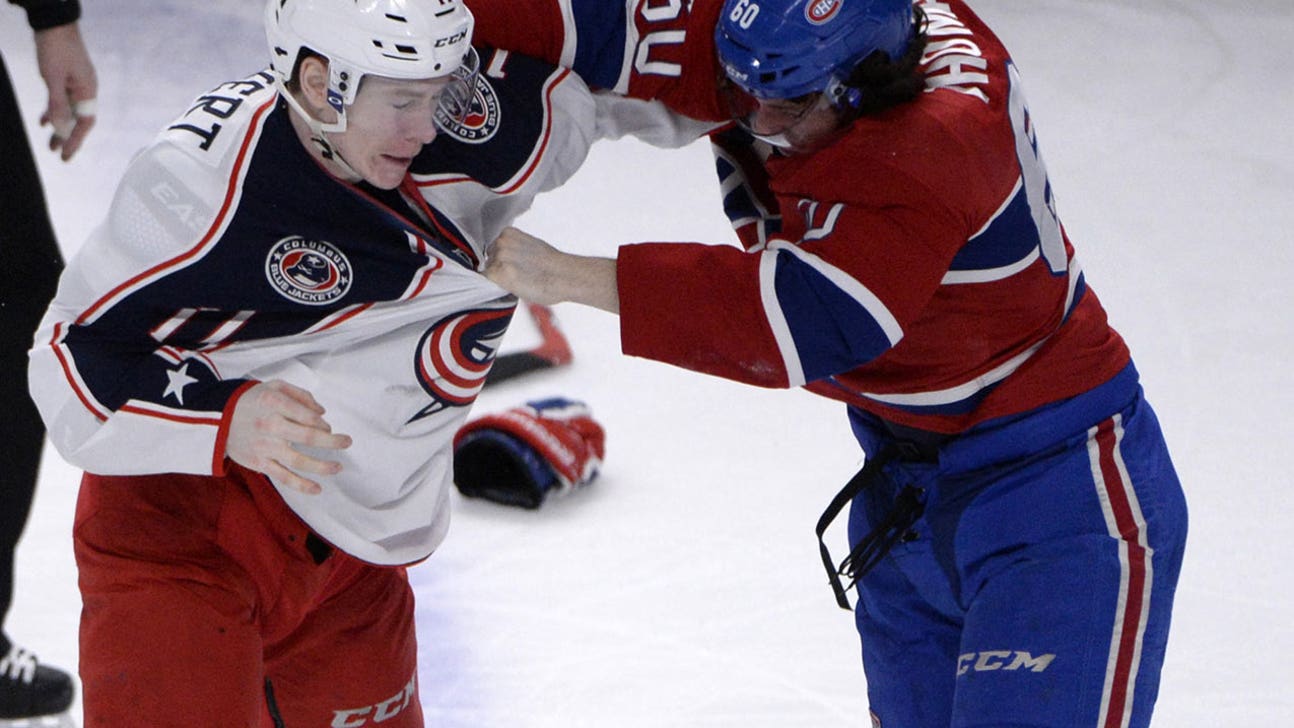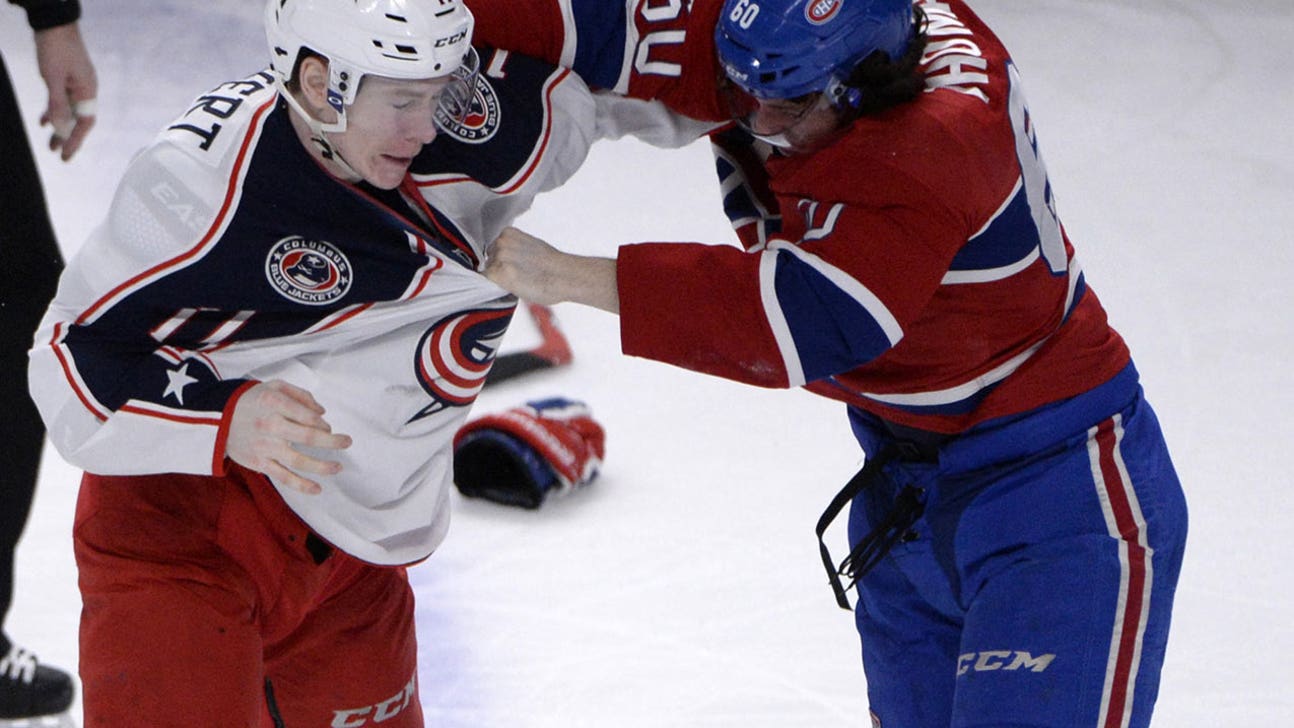 Step aside Murphy; injuries riding shotgun with Blue Jackets
Published
Feb. 28, 2015 6:50 a.m. ET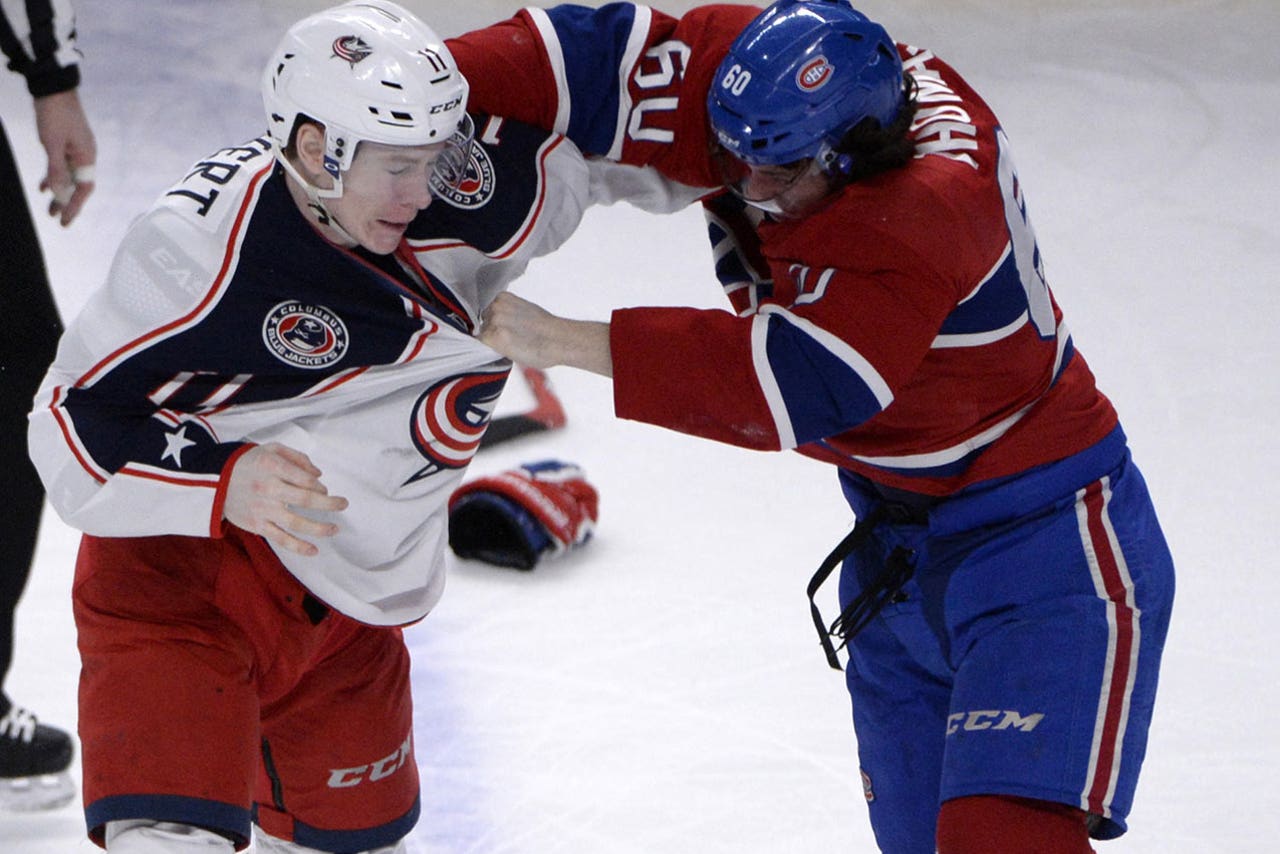 Gnashing its teeth and snarling all season, the injury bug is a nasty beast that has positively gorged on the Blue Jackets this year. It has been like the proverbial cockroach that survives the apocalypse.
When the team finishes playing the second game of back-to-backs on Sunday evening in Pittsburgh, they will have lost north of 400 man games due to injury this season. The next closest team as of Saturday morning is the Colorado Avalanche with 333 man games lost.
The Blue Jackets added left wing Matt Calvert to the Injured Reserve list late Friday afternoon after being diagnosed with a concussion following the 5-2 loss to Montreal Thursday. He'll be out of the lineup indefinitely.
"Right now, he's out indefinitely," said bench boss Todd Richards. "It's a day-to-day thing in how he feels. Hopefully, it's one of those things where it's not too bad and he can progress each day."
Initially, when Richards was asked if Calvert had sustained the concussion in Thursday night's game, he said that Calvert had been playing through it and that it was "preexisting, somewhat."
He later clarified his remarks on Calvert's concussion after speaking with Mike Vogt on the training staff.
"Calvert, for the last week or so, has been getting treatment on his neck. The treatment has helped. But (Thursday) night, he felt different. The doctor looked at him and went through the protocol. He was diagnosed with a concussion."
Although there is more information regarding the dangers of playing through undiagnosed concussions in this day and age, players still want to play. This may be especially true with younger players. When asked if this might have been the case with Calvert, Richards said he didn't know.
"I do know being a former player, when you get a hit... you're a hockey player. You want to play and Matty has that character."
Calvert joins Boone Jenner (stress fracture in back), Sergei Bobrovsky (groin), Jeremy Morin (upper body), Ryan Murray (high ankle sprain) and Jack Skille (shoulder) on Injured Reserve. Although not on IR, Dalton Prout has missed nine games with an upper-body injury and Kevin Connauton has missed one game with a lower-body injury, with both players considered day-to-day.
Richards also said that center Brandon Dubinsky is questionable for Saturday's game after he was injured after scoring a goal on Thursday evening. Forward Brian Gibbons has been recalled from the Springfield Falcons and newly-acquired David Clarkson will likely make his debut as a Blue Jackets Saturday versus the New Jersey Devils.
Blue Jackets general manager Jarmo Kekalainen has said that he expects both Jenner and Murray to play again this season. But now, with 22 games remaining is the more prudent course of action to just shut-down the injured players and get them healthy for next season?
Yes, they are young players that need time on the ice to continue their development. In the case of Jenner and Murray, both are second year players that have each been on IR more than once this year.
The team is sitting at 385 man games lost to injury going into Saturday night's game with the visiting New Jersey Devils. They have led the NHL in this category all season with no sign that it will abate anytime soon.
Any way that you look at this season, it was not the one that anyone wanted coming off the playoffs last year. Chalk it up to bad luck on the injury front. The youth of the team, coupled with the injuries is a major hurdle that they were unable to climb over.
As the team gets older and wiser, and if they should find themselves in a similar situation in the future, they will hopefully have the fortitude and maturity to battle through that adversity and emerge stronger on the other side. Time is the omnipresent arbiter in matters such as this. Surely they can't be the youngest team every year, right?
Programming Note: The Blue Jackets host the New Jersey Devils Saturday afternoon at 5:00 p.m. with the FOX Sports Ohio pregame show "Blue Jackets LIVE" beginning at 4:30 p.m.
---