Steen scores winner in shootout to lift Blues past Jets
Published
Feb. 26, 2015 10:44 p.m. ET

WINNIPEG, Manitoba -- Alexander Steen and Ryan Reaves had another productive and winning trip back home.
Steen scored the winner in the shootout as the St. Louis Blues defeated the Winnipeg Jets 2-1 on Thursday while Reaves assisted on Patrik Berglund's goal in regulation.
When the Blues were last in Winnipeg in late November, Reaves scored the game-winner in a 4-2 victory and Steen had two assists.
"I guess we like coming home once in a while," Reaves said with a smile.
Vladimir Tarasenko also scored in the shootout for the Blues, and Brian Elliott made 30 saves through overtime.
It was a game the Central Division teams described as a playoff-type with tight-checking -- a big-hit contest.
"We had to take some hits to make the plays and the guys see that and feed off of each other," said Elliott, who's now won six of his last seven road starts. "Big hits, but we made the plays to get it out, get it in and those are the important plays."
Mark Scheifele had the tying goal in the third period and Andrew Ladd scored in the shootout for the Jets. Michael Hutchinson stopped 28 shots while taking his first career shootout loss in five contests. Winnipeg has earned points in each of his past seven starts (4-0-3).
"Teams in our division, they play that strong, physical, defensive style and you have to be ready for it from the puck drop to be on the puck and to win battles," said Ladd, who assisted on Scheifele's goal for his 200th point with the franchise.
Berglund got the game's first goal with 1:49 left in the second period, but the Jets tied it up with Scheifele's 10th goal of the season at 3:14 of the third.
Winnipeg, playing the second of a four-game homestand, had won four straight on home ice. The division rivals still have three games against each other this season, with two in St. Louis.
"All the games that we play against St. Louis going back to last year have all looked like that," Jets coach Paul Maurice said. "They're very structured in the way they play and they're going to try to beat you that way, and that way only. And that's where we're trying to get to."
Winnipeg outshot the Blues 11-4 in a hard-hitting first period, but the Jets only got one shot on goal during their lone power play late.
The tight checking continued in the second, which featured a number of blocked shots from both teams as each finished with 11 shots.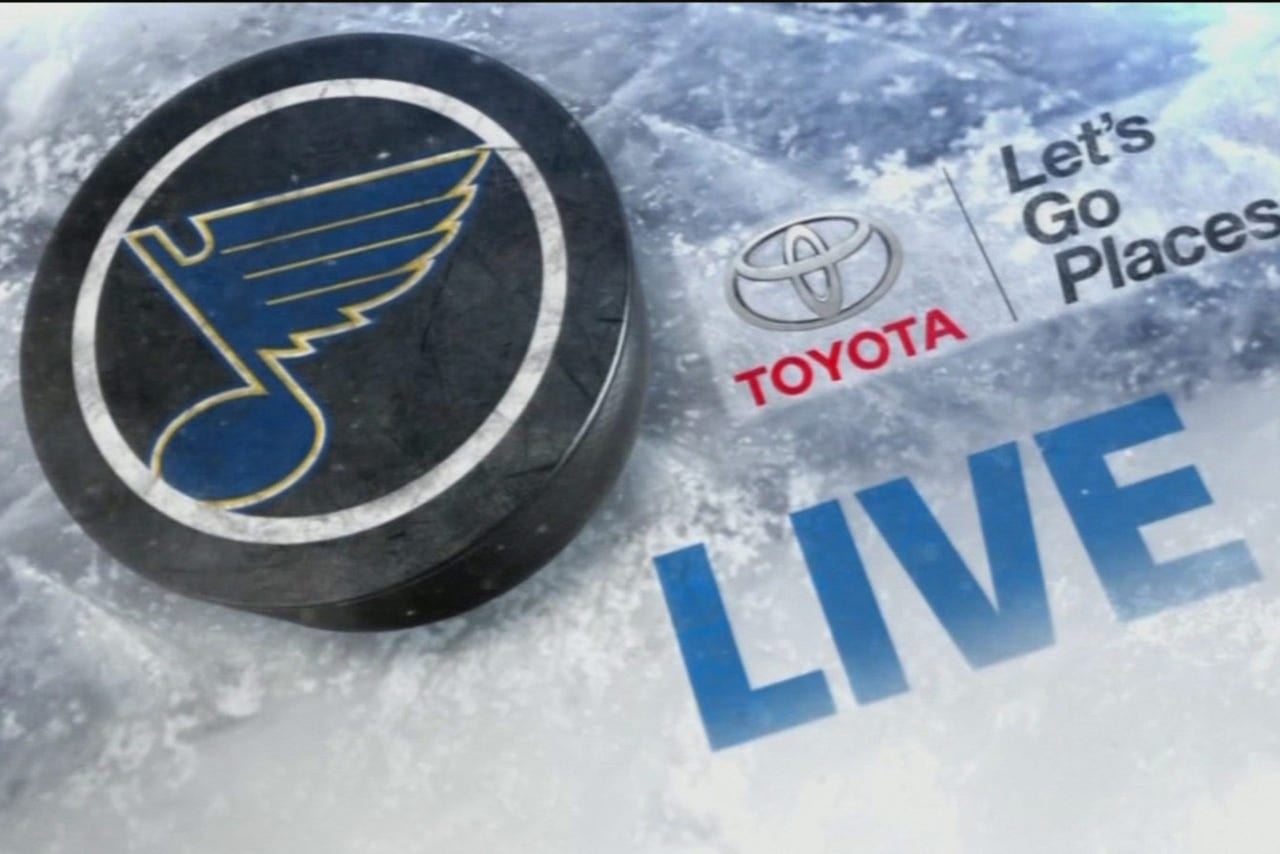 Watch the Blues Live pregame and postgame shows before and after every St. Louis Blues game on FOX Sports Midwest.
Berglund scored his eighth of the season when he went down the ice with Paul Stastny, who sent him a pass across the front of the net for a shot that went over Hutchinson's glove.
Earlier in the period, Berglund took a crushing hit into the boards from Dustin Byfuglien, who was moved back to defense after the Jets acquired winger Jiri Tlusty in a trade with Carolina on Wednesday.
Blues coach Ken Hitchcock said he moved Reaves up to a line with Stastny and Berglund to counter the physical tone.
"We needed way more weight against who they were defending against," Hitchcock said. "I thought Ryan really, really helped that line. He gave those guys some room and some space. They scored a big goal for us."
Tlusty was on the second line with Scheifele and Drew Stafford. He had a good chance late in the period to score, but fired the rebound from a Stafford shot over the net.
Scheifele scored his goal after Ladd fed him the puck from behind the net to inside the faceoff circle as Blues defenseman Alex Pietrangelo's stick broke in front of the net.
NOTES: Blues forward David Backes took a penalty with 57 seconds left in regulation for an illegal check to the head of Scheifele, then Scheifele was called for tripping Jaden Schwartz 2:03 into overtime. ... Both teams had two power plays during the game. ... Winnipeg was without top-line winger Blake Wheeler (lower body injury) for a second straight game. He was replaced by Michael Frolik on a line with Ladd and center Bryan Little. Wheeler may be back for Sunday's home game against Los Angeles. ... St. Louis opened a five-game road trip and plays 11 of its next 14 games away from home.
---