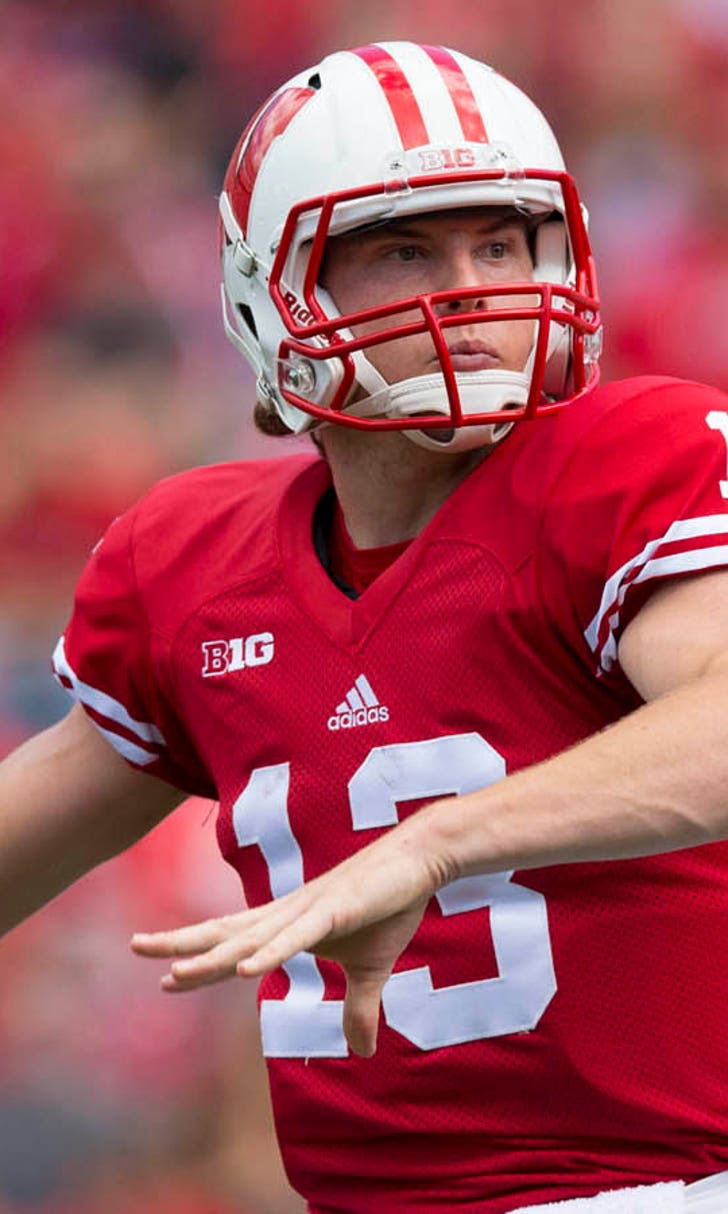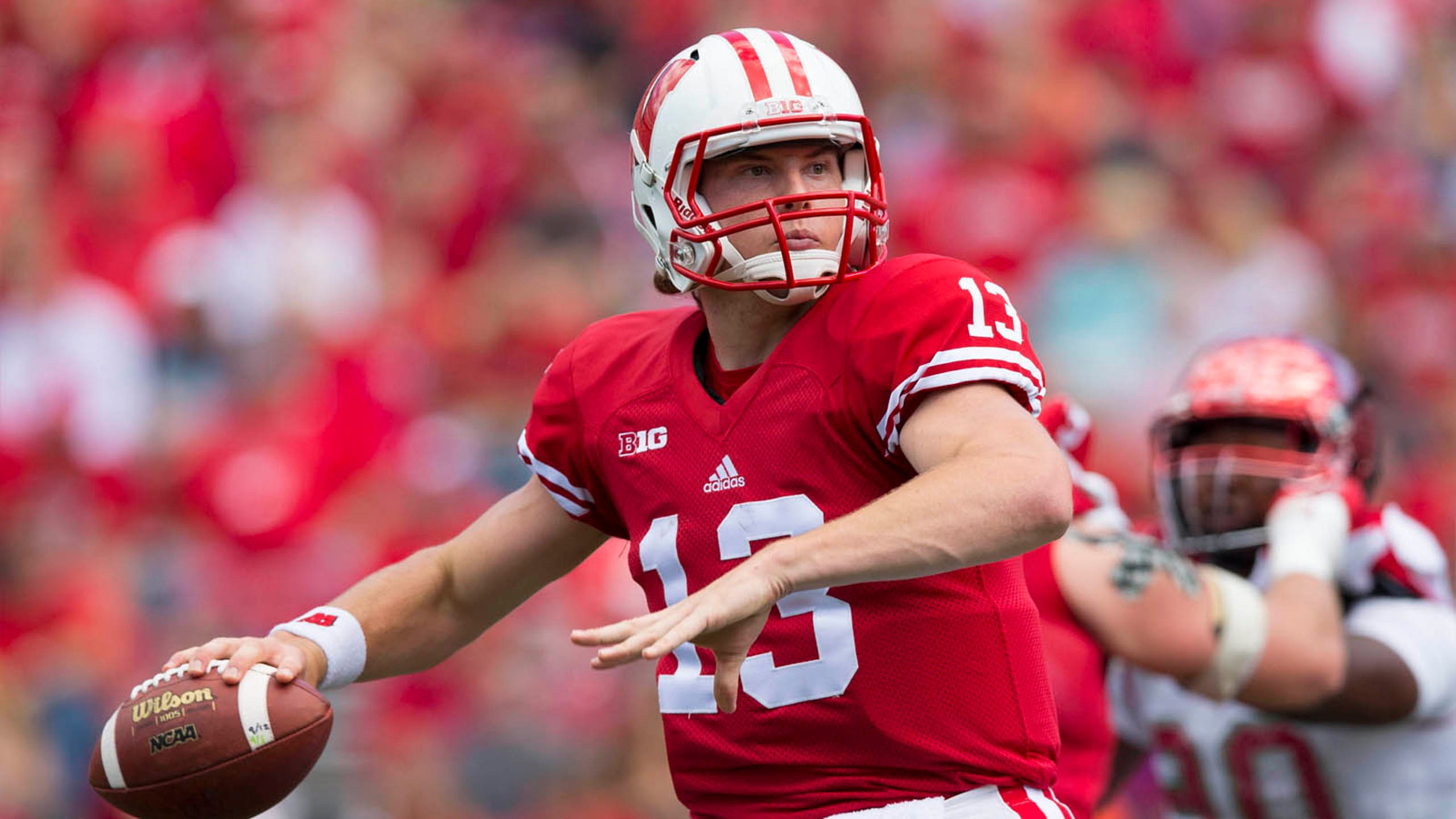 StaTuesday: Starting debuts of Badgers quarterbacks
BY foxsports • August 30, 2016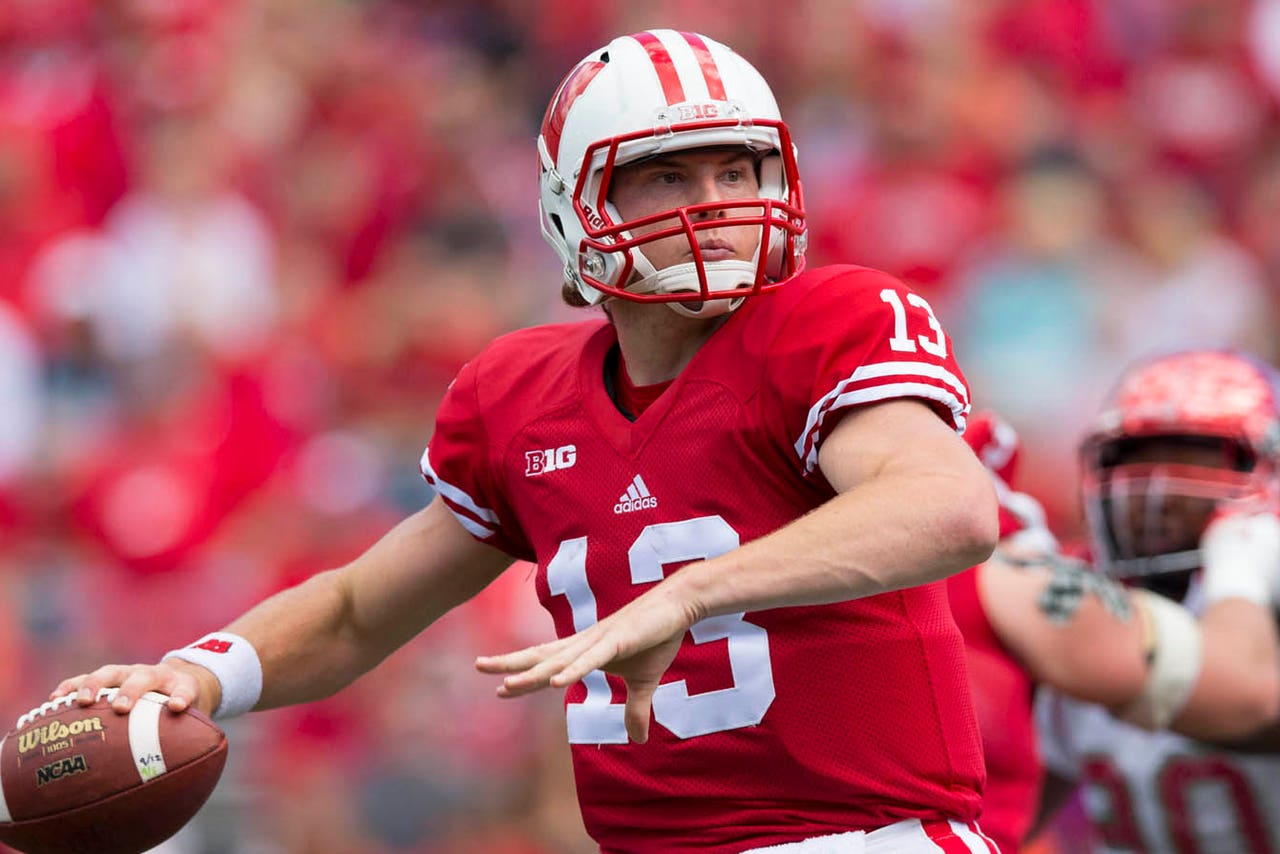 Bart Houston is set to make his first start at quarterback for Wisconsin when the Badgers play LSU at Lambeau Field on Saturday.
Houston, a senior who beat out redshirt freshman Alex Hornibrook for the opening-game assignment, has thrown 51 passes during his time at Wisconsin, 47 of those coming in 2015. Houston's most extensive action occurred Oct. 24 of last season at Illinois, when he took over for an injured Joel Stave and completed 22 of 33 passes for 232 yards with two touchdowns and two interceptions.
If he can repeat that kind of performance against LSU, it would be one of the better starting debuts in recent years for a Wisconsin quarterback.
In fact, the last two quarterback debuts for the Badgers netted a combined 91 yards passing -- Tanner McEvoy had a largely forgettable performance against LSU in 2014, throwing for 50 yards, while Curt Phillips didn't need to throw much -- and had only 41 yards -- in 2012 when Wisconsin steamrolled Indiana 62-14.
The four quarterbacks prior to Phillips to make their debut all threw for over 200 yards, but none came against a Power 5 opponent. The last Wisconsin quarterback to make his first start against a team from a Power 5 conference and throw for over 200 yards was Tyler Donovan against Iowa back in 2006.
Since 2000, six Wisconsin QBs made their first start against a Power 5 team: McEvoy, Phillips, Dustin Sherer (2008), Donovan, Matt Schabert (2003) and Jim Sorgi (2000).
And Badgers QBs making their starting debut vs. Power 5 teams have traditionally not done well. Of the six mentioned above, only Phillips and Donovan won. Brooks Bollinger won in 1999 at Ohio State but the previous over a Power 5 school in a debut was in 1977 by Anthony Dudley at Indiana, with eight losses between.
Hornibrook could also see action this season and if he gets a start, it would be the third time since 2008 in which the Badgers have had more than one quarterback make his starting debut.
Below is a list of all the debuts of starting Wisconsin quarterbacks since 2000. Previous to that season, only three QBs had a rating of 150 or higher while throwing more than 10 passes: Darrell Bevell in 1992 (11 of 17, 142 yards, 3 TD, 2 INT, 169.58 rating), Bud Keyes in 1985 (7 of 20, 188 yards, 3 TD, 1 INT, 153.46 rating) and James Haluska in 1952 (14 of 21, 237 yards, 3 TD, 1 INT, 199.09 rating).
Dave Heller is the author of the upcoming book Ken Williams: A Slugger in Ruth's Shadow as well as Facing Ted Williams Players From the Golden Age of Baseball Recall the Greatest Hitter Who Ever Lived and As Good As It Got: The 1944 St. Louis Browns
---
---