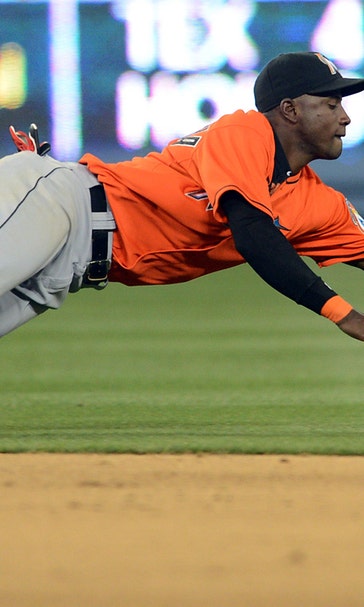 Starter Tom Koehler roughed up in 6-5 loss to Dodgers
BY foxsports • May 13, 2014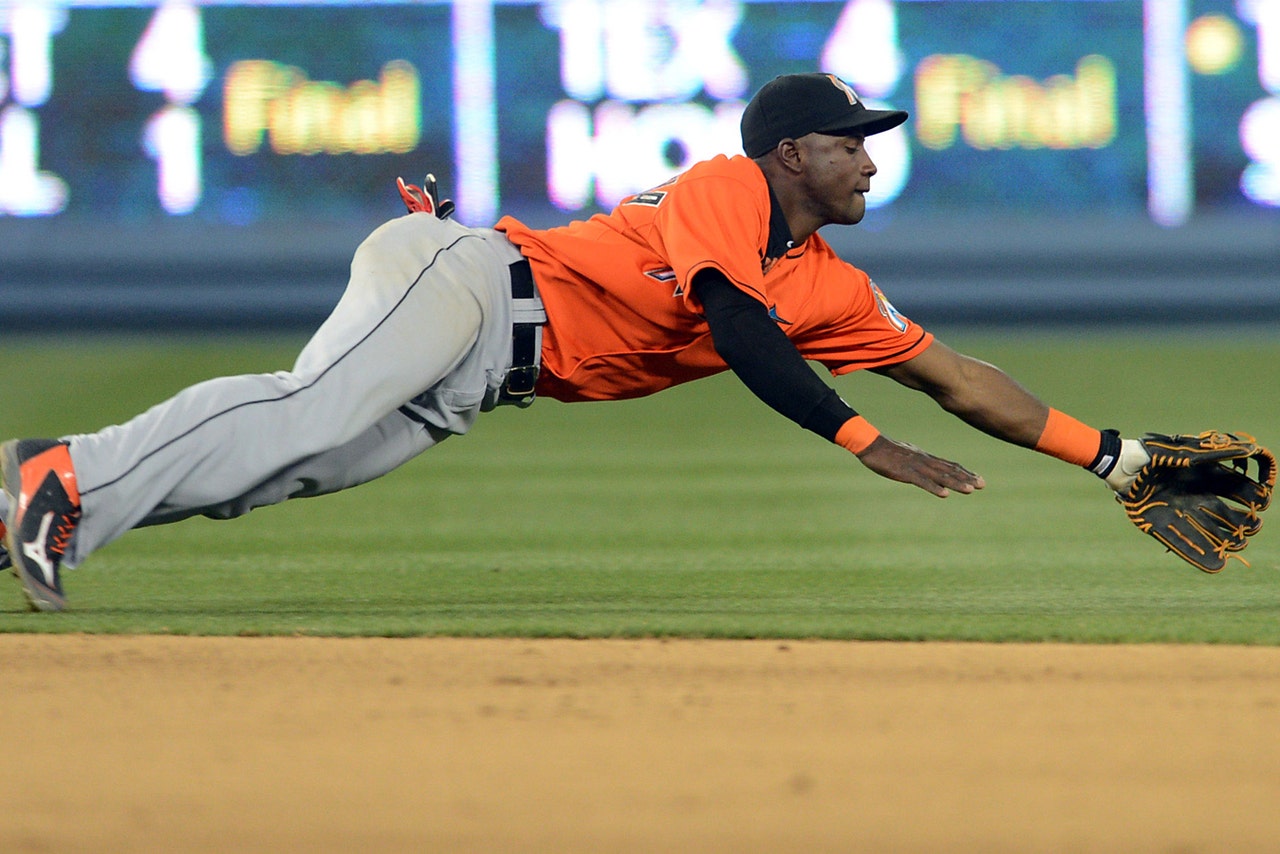 LOS ANGELES (AP) -- The Miami Marlins had to endure yet another early exit from one of their starters. And to manager Mike Redmond's surprise, it was Tom Koehler's turn to hit the showers early after throwing 15 scoreless innings in his previous two outings.
Christian Yelich helped stake Koehler to a 3-1 lead with a solo homer in the third inning, but the Marlins' right-hander never made it through the fourth and gave up a go-ahead three-run homer to Yasiel Puig in a 6-5 loss to the Dodgers on Monday night.
"That's four in a row for us, where we haven't had a starter get past the fifth inning -- and it's tough to win a ballgame like that at home or on the road," Redmond said.
Koehler (3-3) gave up four runs, six hits and five walks in 3 2-3 innings. In his previous two starts, he beat the Dodgers 6-3 at Miami and followed up with a no-decision in the Marlins' 1-0 win over the New York Mets.
"He had a tough time getting in the strike zone with a lot of his pitches and got a lot of them up in the zone," Redmond said, noting Koehler threw 103 pitches in 3 2-3 innings. "It's tough to win a ballgame when he you have a start like that."
Koehler walked No. 8 hitter Drew Butera, then Dee Gordon with two outs, and Puig drove the next pitch into the pavilion seats in left-center for his sixth home run to give Los Angeles a 4-3 lead. Twelve of Puig's 26 homers have come on the first pitch.
"It's very disappointing. I really struggled with my command and my breaking pitches," Koehler said. "I threw some good fastballs -- but when you're not throwing any breaking pitches for strikes, they're able to eliminate it and sit on the fastball. And when you hang a breaking ball to a guy who swings first pitch, and he crushes it, it's a crushing blow."
Los Angeles added two more runs in the fifth, including Andre Ethier's RBI single after Matt Kemp was grazed on the helmet by Henry Rodriguez's pitch and stole second on the right-hander's next delivery to Ethier. Rodriguez also forced in a run with a bases-loaded walk to Puig, who extended his career-best hitting streak to 12 games with his third home run in four days.
Dan Haren (5-1) overcame a shaky start following his 3-2 loss at Washington last Wednesday, allowing three runs and seven hits over seven innings without walking a batter after losing his previous four decisions against the Marlins. The right-hander is 2-6 lifetime against Miami, the only other victory coming on a four-hit shutout in July 2009 with the Arizona Diamondbacks at Phoenix.
"He's done that all year," Ethier said. "I've seen him do that for us, and I've seen him to that over the years when we were playing against him. He might give up a few runs, but then he just figures out a way to make quality pitches and get guys out and last seven or eight innings."
Yelich's homer was the first of four consecutive hits against Haren, including an RBI single by Giancarlo Stanton that extended his career-best hitting streak to 14 games. But Jarrod Saltalamacchia grounded into an inning-ending double-play.
Haren allowed only one more hit after that -- a leadoff double in the sixth by Stanton.
Brian Wilson inherited a 6-3 lead from Haren and promptly gave up a leadoff walk to Yelich and a home run by pinch-hitter and former Dodger Reed Johnson on the next pitch. But Kenley Jansen pitched a perfect ninth for his 12th save.
Kemp, playing in his 1,000th regular-season game, singled leading off the second inning and stole second before Haren drove him in from third with a single that tied the score at 1.
NOTES: Stanton's two RBIs increased his major league-leading total to 42. ... Kemp had a career-high 40 stolen bases in 2011 before injuries to his left hamstring and left ankle limited him to a combined 179 games in 2012 and 2013. This was only the second time he has two steals in a game since Aug. 11, 2012, at Miami. ... Dodgers 3B Juan Uribe, who missed the previous three games because of a sore right hamstring, took batting practice with his teammates and was declared "available in different roles" by manager Don Mattingly. But he remained on the bench.
---