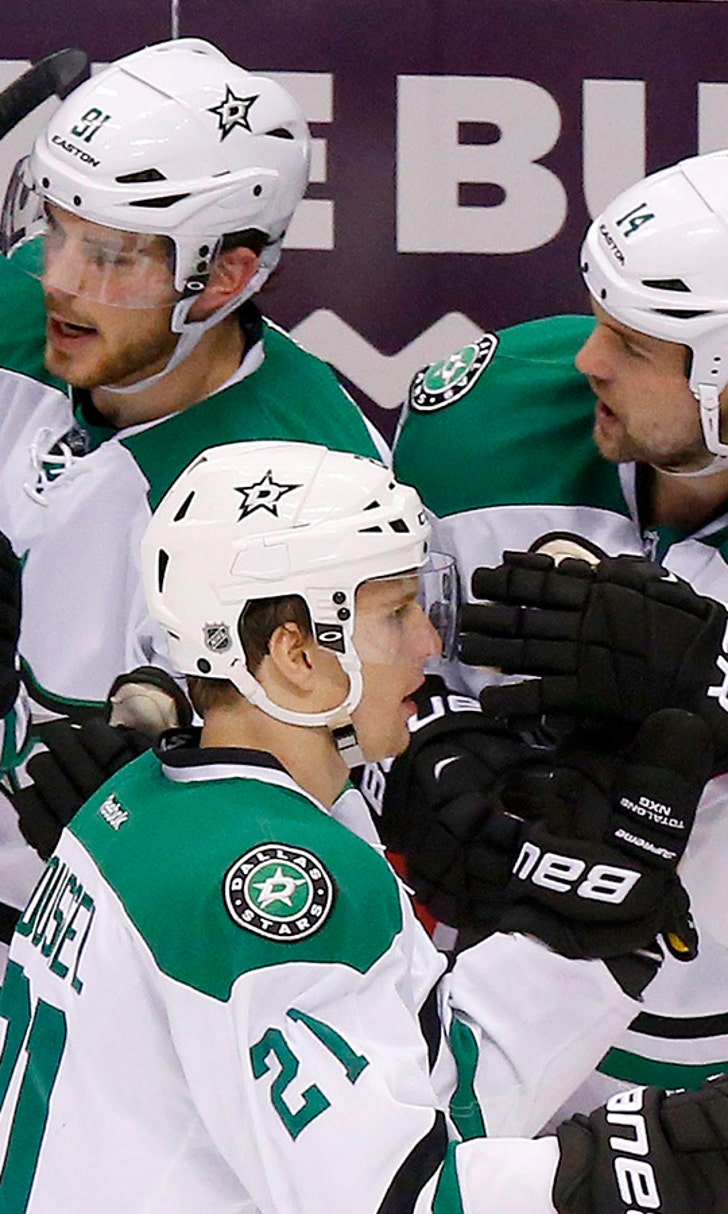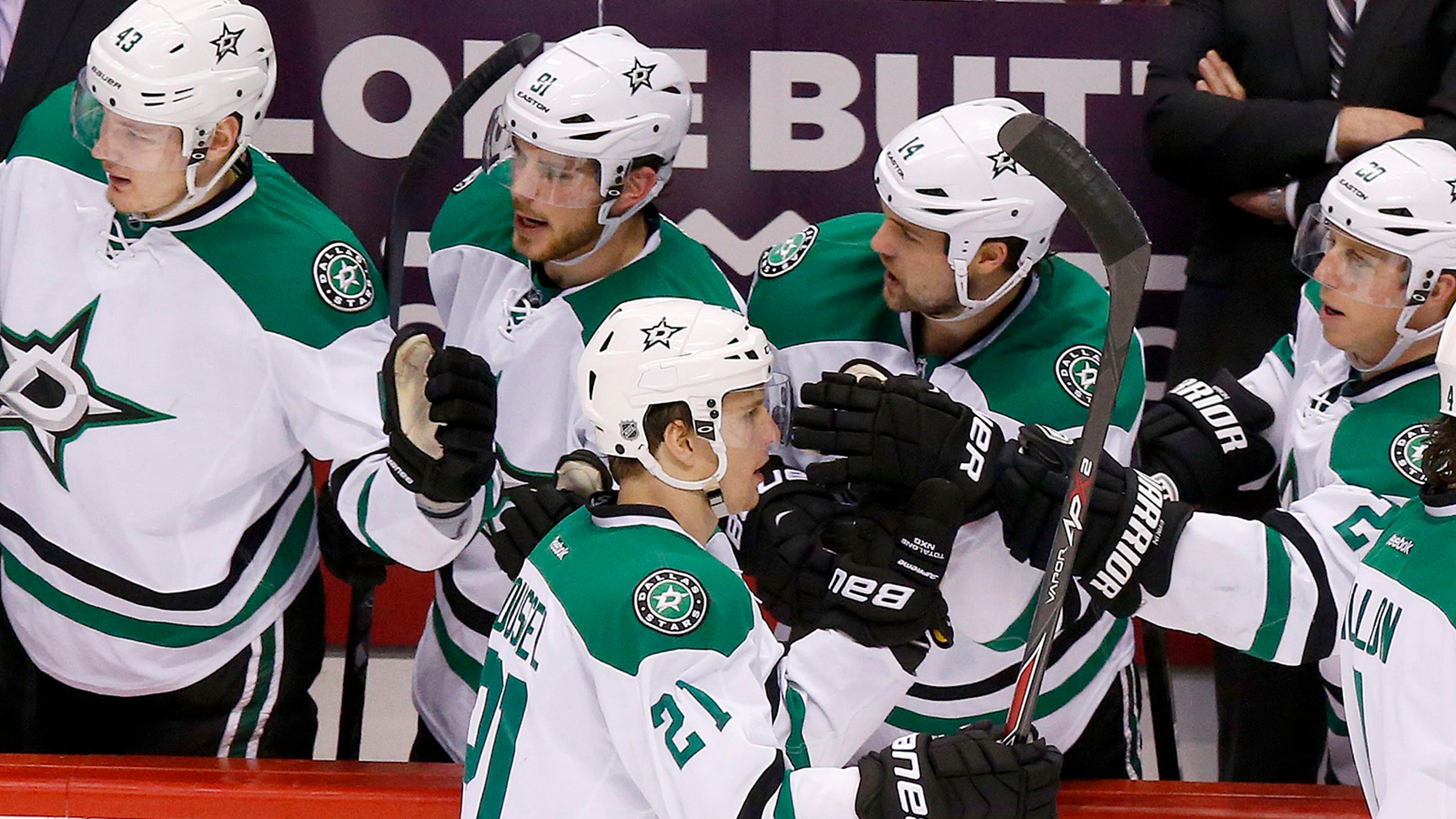 Stars' focus is on getting legs back under them
BY foxsports • February 21, 2014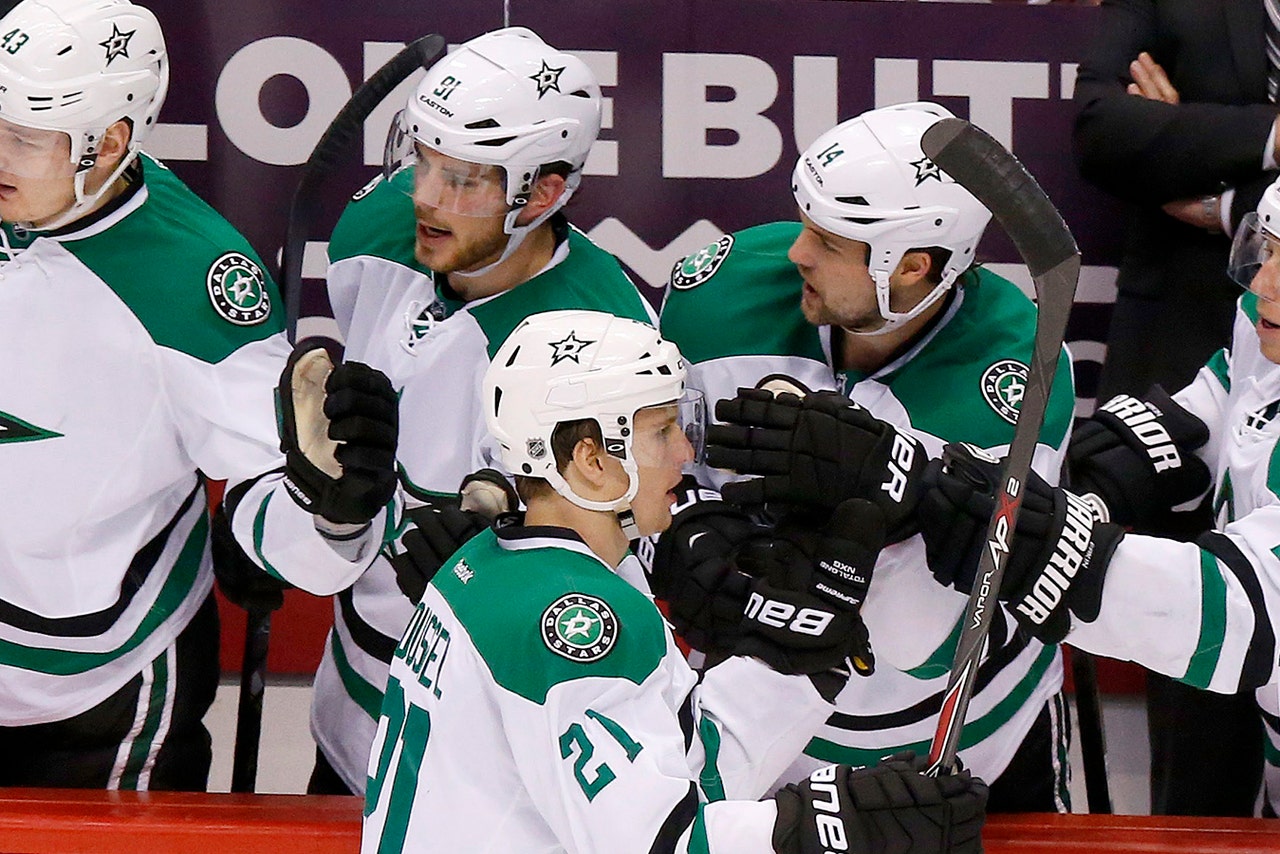 FRISCO, Texas -- The Dallas Stars began practice on Friday a bit earlier than normal, hitting the ice in Frisco at 9:30 a.m. But they had a good reason for the schedule change. After watching No. 1 netminder Kari Lehtonen start for Finland in an Olympic semifinal against Sweden, the Stars had a window where they could practice prior to the second semifinal pitting Canada and the United States against each other from the 2014 Sochi Winter Olympics.



So, they hit the ice and while Dallas' first game after the Olympic break, which is next Thursday against the Carolina Hurricanes at American Airlines Center, is now less than one week away, the Stars players are definitely not focusing on their first game after the break.



Instead, the club is focusing on getting their legs back after returning to practice on Wednesday afternoon in Frisco for the first time since beating Phoenix on Feb. 8.



"No, it (the break) is good. The NHL is a grind. It's a long season, especially with last year and this year, a lot of games in a short period of time. I think for some teams, it'll be a relief and much needed," Stars defenseman Brenden Dillon said. "But we're very confident. We're happy with where we're at, where our game's going and how much we've improved in the last couple weeks. So, I think just to let the body recharge and give those little aches some time to heal is good."



Dallas headed into the break with an impressive 2-1 win over the Coyotes on Feb. 8, a victory that vaulted them into the second and final wild card spot in the Western Conference. After a tough start to January, the Stars surged with a 6-1-2 record in their final nine games prior to the break and of course they're looking to pick up right where they left off against Carolina next week.



This is of course the first year for center Tyler Seguin with the Stars, but this break also marked his first time in several years he's actually gotten a break at the midway point of the season.



"Yeah, it was a little weird. The last two All-Star breaks I was at the All-Star Game, so I haven't really experienced it. But it was nice. I felt like my schedule the last three years, there hasn't been too much down time with being in Boston and going to playoffs every year and pretty far for two years," Seguin said. "But I definitely used that break to an advantage by resting. I feel good and better than ever right now."



Besides practice, the other focus for most of the Stars' roster on Friday morning was seeing how the game between Canada, which features their captain, Jamie Benn, and head coach Lindy Ruff, one of Canada's assistants, turned out.



And that means that none of them have shifted their attention toward their first opponent after the break in Carolina.



"Yeah, I don't think we've really thought about the first game too much right now. I think it's more we're getting a feel for being back out there again. It's a long time to be off the ice, but yeah, I think everyone, mentally anyways, is focused on the way we were playing going into the break and what that game sort of looked like. I think we're a real focused group in here," Stars defenseman Alex Goligoski said. "It's good to see."


---