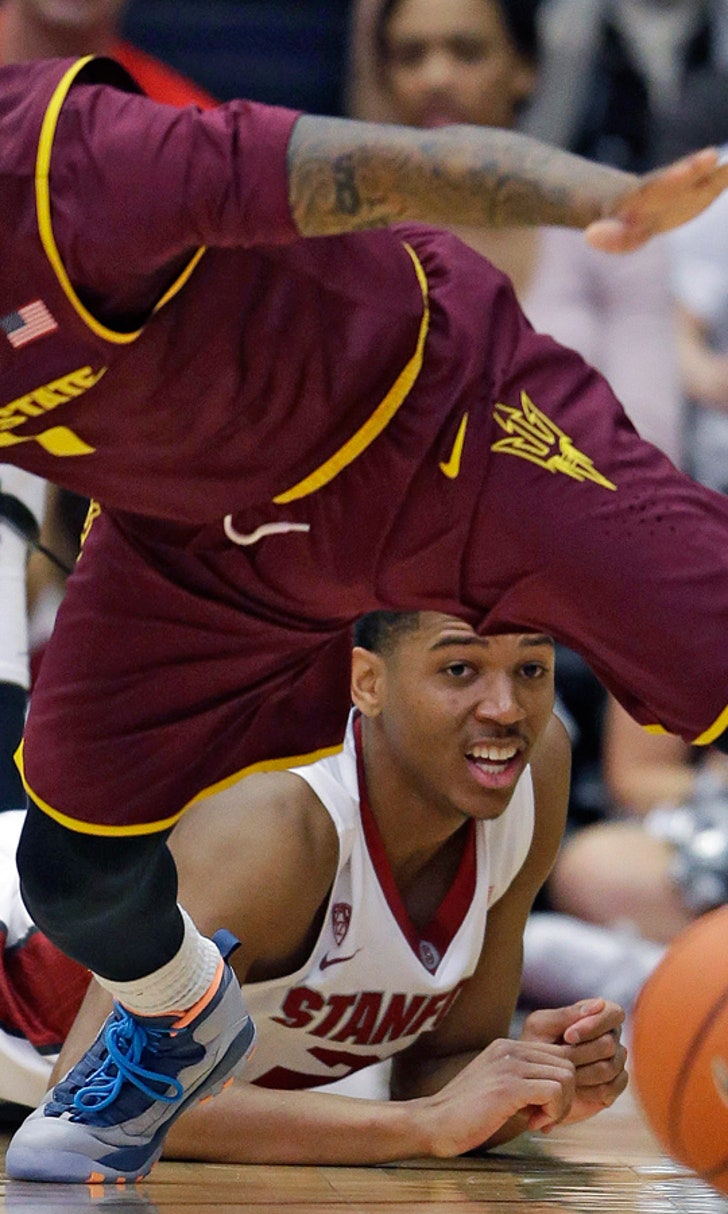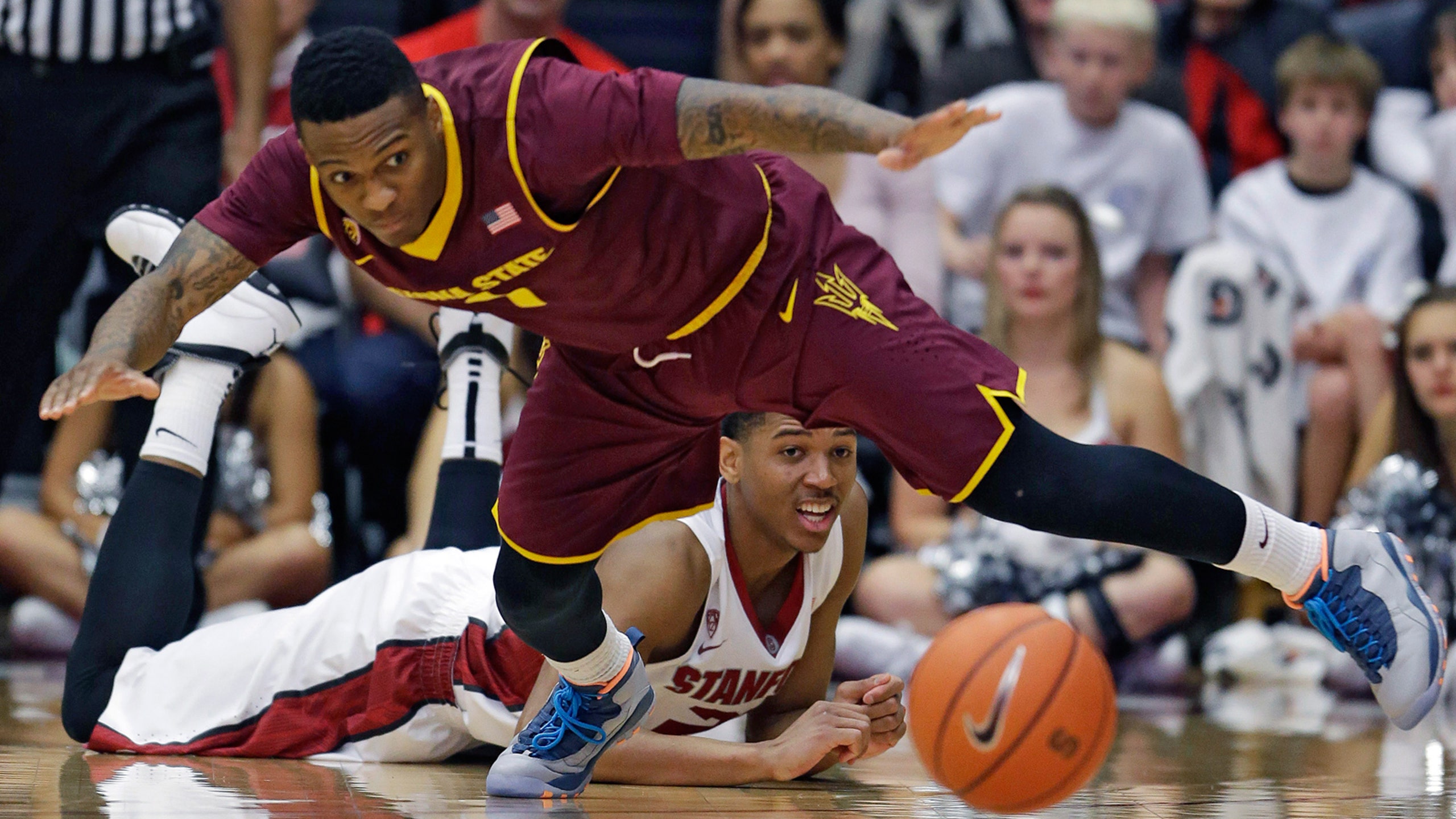 Stanford's size, athleticism too much for ASU
BY foxsports • February 1, 2014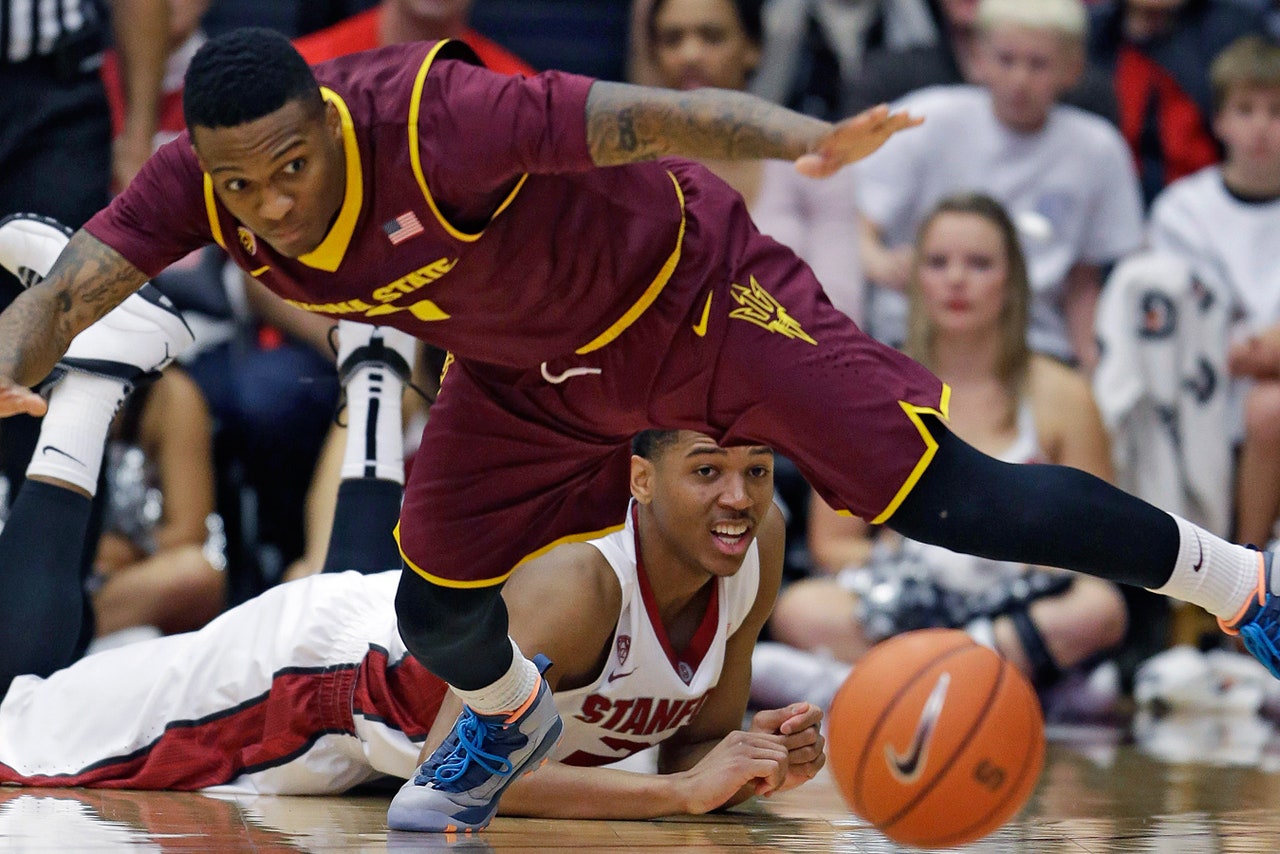 Sometimes the mystery surrounding Stanford basketball seems to revolve around its record. Why don't the Cardinal win more?
Stanford's long and athletic front line is a most difficult matchup for Arizona State, and it showed again in a 76-70 victory Saturday afternoon at Maples Pavilion as the Cardinal pulled into a tie with the Sun Devils at the halfway point of the Pac-12 race.
Senior Dwight Powell, who plays inside at 6-foot-10 but seems just as comfortable on the perimeter, had 28 points and five rebounds to help Stanford (14-7, 5-4) to a 40-32 rebounding edge. The Cardinal had 15 offensive rebounds and 15 second-chance points, two numbers that defined the difference in the game.
"He's probably a tough matchup for everybody," ASU assistant coach Stan Johnson said in a postgame radio interview. "He's big and strong. He can shoot. Post up. He's so aggressive, he puts fouls on you. You can't put a great player like that on the free-throw line. We did, and he made us pay."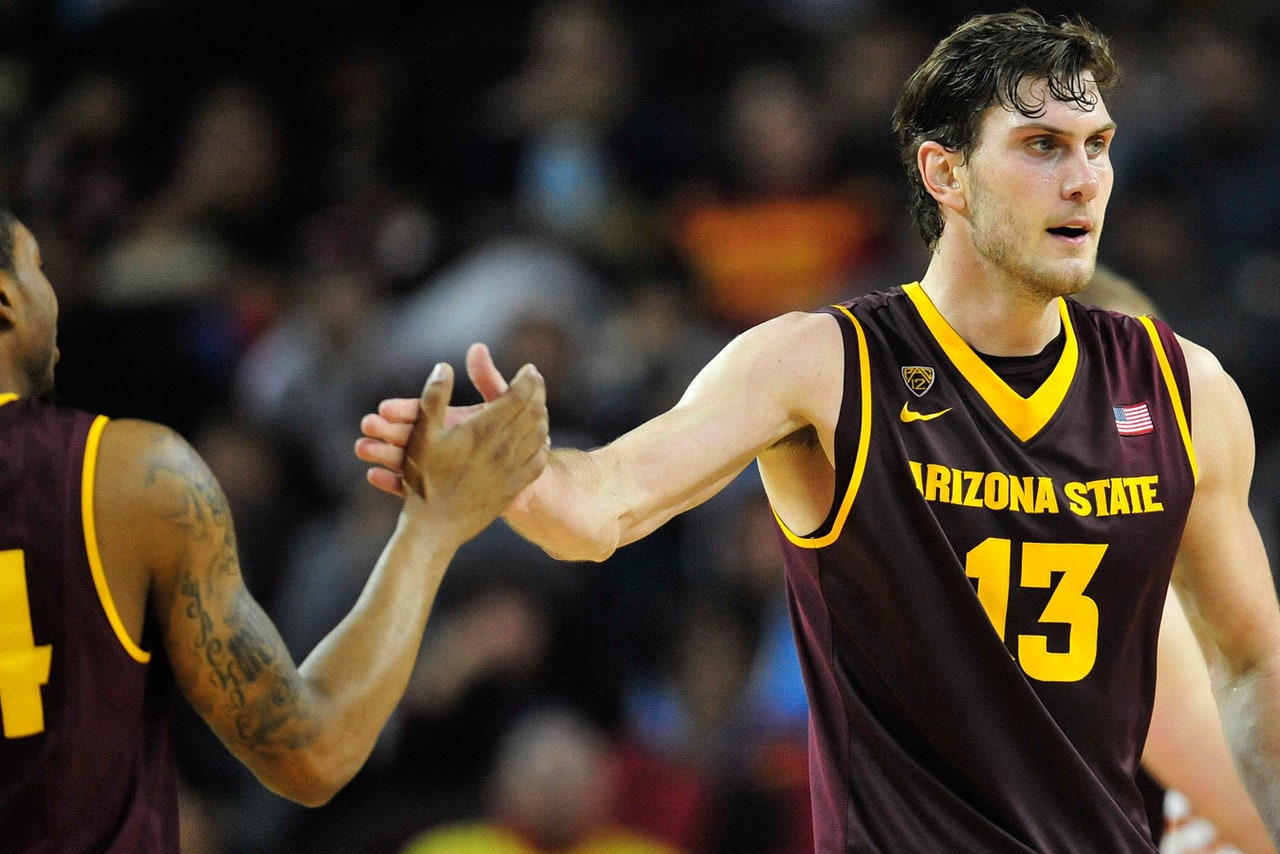 STANFORD 76, ARIZONA STATE 70
DID YOU NOTICE? 
Jordan Bachynski was an even-handed shot-blocker on one Stanford possession with about eight minutes left in the first half. Bachynski used his left hand to swat a Dwight Powell shot out of bounds as he drove right, and on the inbounds play, when Powell got the ball on the other side of the basket, Bachynski used his other hand to get his second blocked shot in five seconds.
STAT OF THE GAME
1 -- games this season ASU has lost when outshooting its opponent from the field. It made 41.2 percent against Stanford, which made 39.3 percent.  
TAKEAWAYS
-- With those two blocked shots, Jordan Bachynski has 272, six short of tying for Arizona center Anthony Cook's Pac-12 career record.

-- The Sun Devils were attempting to sweep the Bay trip for the first time in nine seasons, since 2004-05.

-- Jonathan Gilling, who went 8 of 12 from 3-point range in his first three games off the bench, had an off night, missing all five of his 3-point attempts, the only shots he took.
-- Super sub Bo Barnes had five points in 11 minutes, making one 3-pointer. He is 13 of 23 from the field and 9 of 17 on 3-pointers in his last four games.
LAST CALL
Starting with the Stanford game, Arizona State embarked on what the NCAA rated the most difficult remaining schedule among Division I teams in the country. The Sun Devils' opponents were 100-37 entering Saturday's game. None of the remaining nine opponents has a losing record since ASU has no more games against USC or Washington State.
Powell went 10 of 12 from the line as the Sun Devils (16-6, 5-4) searched for a way to combat his multiple personality. New starter Eric Jacobsen, 6-10, started against Powell when 7-2 Jordan Bachynski was matched against 6-11 Stefan Nastic, but Jacobsen picked up a foul early in each half, emblematic of the foul trouble that hampered ASU most of the game while trying to stay with Powell.
Bachynksi and small forwards Shaquille McKissic and Jonathan Gilling also took turns on Powell, whose free throw with 50.6 seconds remaining gave Stanford a 71-67 lead after a driving layup by Jahii Carson, a turnover by Powell and a 3-pointer by Jermaine Marshall in a five-second span turned an eight-point deficit into a one-possession game. Marshall hit another trey with 15.5 seconds remaining, but Stanford made five of six free throws in the final seconds to maintain control.
With its road split, ASU is one of eight league teams at .500 or better, the Pac-12 contenders yet to separate themselves behind Arizona and UCLA.
"We are happy about the split, because it keeps you in the thick of things," Johnson said. "This league is so good. Any time you get a split, you'll take it. We had a chance tonight to really be greedy, to really put a choke hold on some things and really stretch ourselves from the pack. And it didn't happen. We have to go back to work."
Carson had 24 points and Marshall had 22, helping bringing the Sun Devils back from a 13-point deficit, 55-42, when Powell hit the second of his two 3-pointers with 12:14 remaining. While Carson and Marshall reprised their roles from a 89-79 overtime victory over California on Wednesday, when they combined 51 points, ASU dug itself a big hole by making only one field goal and going 4 for 10 from the free-throw line in the first 12 minutes of the second half.
"There were two really big things that hurt us" Johnson said of the early part of the second half. "The first would be free throws. We had multiple opportunities and we miss. You can't win on the road if you don't make your free throws, because that allows them to go on runs. We had opportunities to stop runs, we missed them, and they took advantage."
Rebounding was the issue ASU stressed most as it attempted to extend its winning streak to four games.
"Our biggest key coming into the game was gang rebounding," Johnson said. "This is as good an offensive rebounding team and rebounding team (as there is) in the league, and we had a poor effort in that department. It was little by little not doing the things we needed to do in terms of rebounding the ball that eventually get you. 
"We told our guys we are going to have to play as good as we have all have to come out with a run against this team. If you are going to win on the road, you have to make your free throws. Cal, we made our free throws, and we came out on a win. Those things just snowball on you."
Bachynski had 10 rebounds and seven points, as Stanford's girth also helped its defense. The Sun Devils had 12 points in the paint; the Cardinal had 28. McKissic added eight points and seven rebounds for ASU.
Point guard Chasson Randle had 24 points on 8-of-14 shooting for Stanford, and 6-7 forward Josh Huestis, who also can play inside and out, had nine points and nine rebounds. Randle, who had 15 points in the second half on an assortment of 3-pointers and drives, also was able to take advantage of ASU's foul trouble.
The Sun Devils were called for 24 fouls, six more than the Cardinal, and Gilling fouled out. Carson played 35 minutes, the final 7 1/2 with four fouls. Bachynski, Jacobsen and McKissic had three apiece.
Follow Jack Magruder on Twitter
---