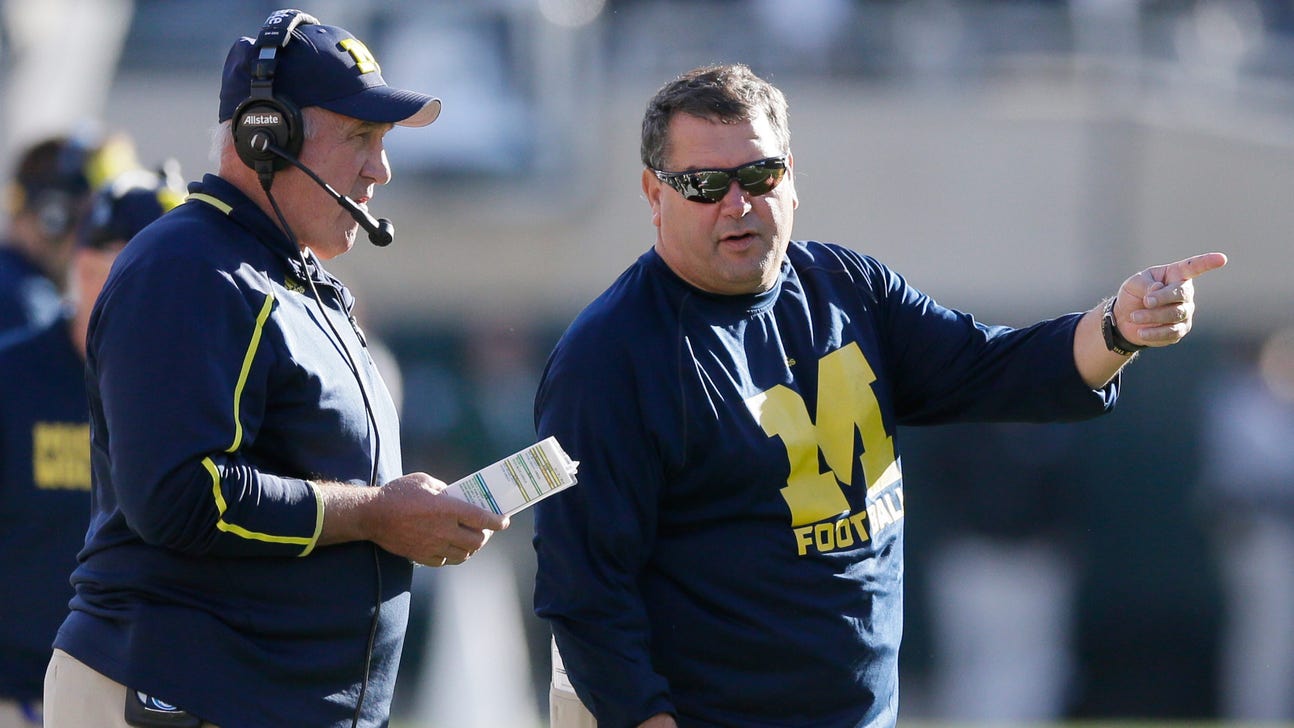 Staking, MSU loss at forefront of Hoke's presser
Published
Oct. 27, 2014 2:13 p.m. ET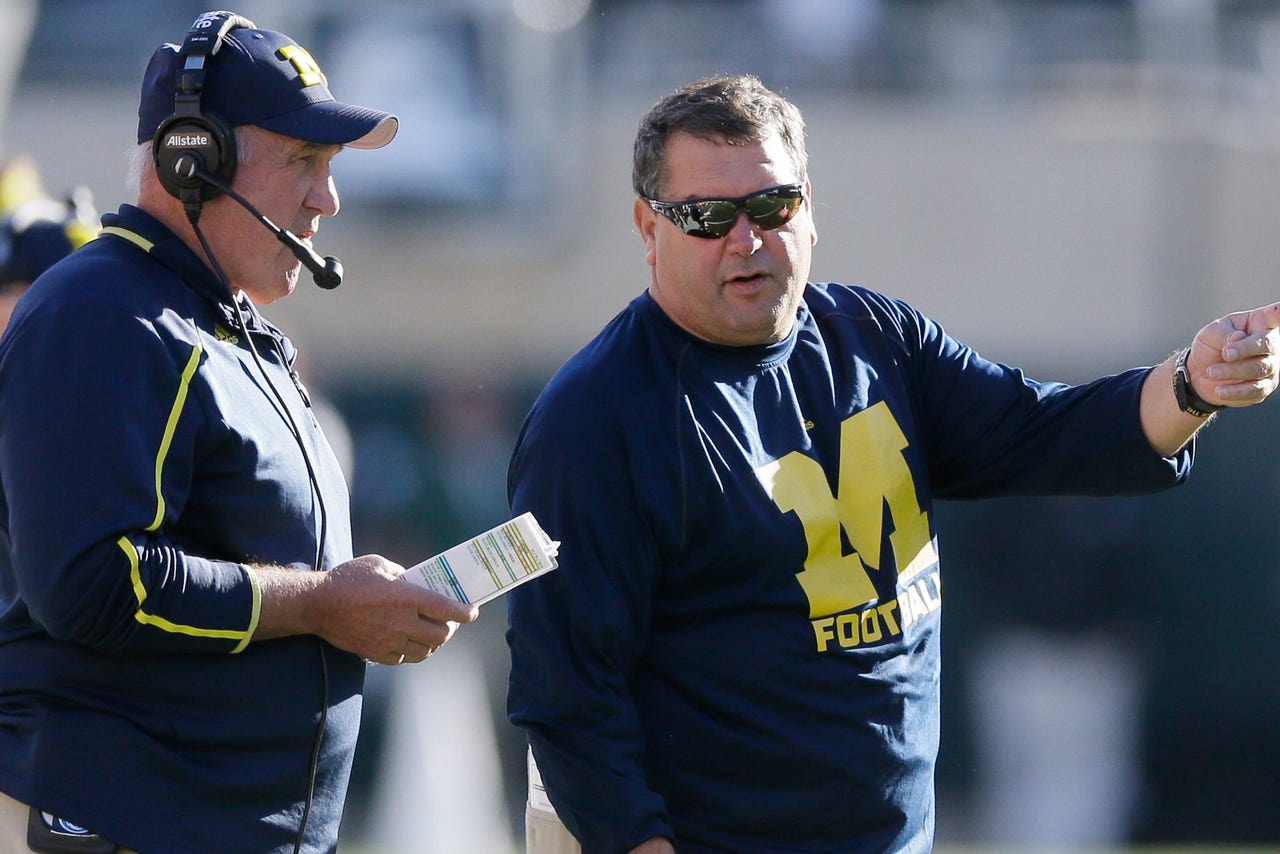 ANN ARBOR -- Another Monday, another uncomfortable press conference for Brady Hoke.
This time, along with questions about the 35-11 drubbing at the hands of Michigan State, Hoke had to discuss Joe Bolden's staking of the Spartan Stadium turf, Mark Dantonio's reaction and his own public apology.
Of course, given the way the game went, discussing the Great Spike Incident might have been easier.
Hoke added a little clarity on exactly what happened before Saturday's game, explaining that he didn't find out until the last minute that Bolden had grabbed a prop from Friday night's team meeting.
"I found out late," he said. "We were lined up to go on the field, and I always come out at the end, because I think it should be the seniors first and then the rest of the kids.
"I don't run as fast I did, so I knew I couldn't catch him."
The large tent stake had been used in a discussion about staying committed to the team, and Hoke said that's how he felt it was used by Bolden.
"That was something about our team, and our players being committed to each other," he said. "It wasn't about Michigan State, and I told Mark (Dantonio) that when I talked to him."
The video, though, makes it clear why Dantonio and the Spartans felt "disrespected" by the gesture. After Bolden drove the spike into the field, he and several teammates started strutting toward the Michigan State sideline, with an official having to restrain him.
That, along with the years of "Little Brother" comments, led Dantonio to go for a final touchdown instead of taking a knee in the final minute.
Hoke, though, didn't hesitate when asked if he sees disrespect coming from the Michigan program.
"No," he said before going to the next question.
Defensive coordinator Greg Mattison was also asked about the incident, and he responded with a strong defense of Bolden.
"Are you kidding me? Don't even go there," he said. "I love Joe Bolden. Give me a room full of Joe Boldens. If I had 11 Joe Boldens, I'd line them up at every position, and there would be a lot of happy people. None of them would be happier than me, though. He's a great player, a great leader and he gives us everything he has on every play."
Bolden's gesture took the focus away from another lopsided loss to the Spartans -- one that wasn't even as close as the final score.
"Obviously, we're very disappointed, because it was a rivalry game, and we love those games," Hoke said. "But we have Indiana coming in this weekend for Homecoming, and they have Tevin Coleman, who is leading the nation in rushing, and that's something we didn't handle well this week, so we'll have to get better."
With two-thirds of the season done, Hoke and his staff are starting to make roster decisions on injured players. Senior linebacker Desmond Morgan, who wears Gerald Ford's No. 44 Legends jersey, will miss the rest of the year with a hand injury. That allows him to take a medical redshirt and come back next year as a fifth-year player.
The same decision hasn't been made for freshman cornerback Jabrill Peppers, but he has been removed from the depth chart and Hoke said he will not dress for the Indiana game. Peppers, Michigan's top recruit for 2014, would also be eligible for a redshirt if he sits out the rest of the season. 
He'll be needed in 2015, because four-star cornerback recruit Garrett Taylor tweeted during Hoke's press conference that he is no longer committed to Michigan. Taylor visited Virginia Tech last week and is scheduled to go to Ohio State and Penn State next month. Taylor is the second high-profile recruit that has decommitted from the Wolverines in the last six weeks.
---