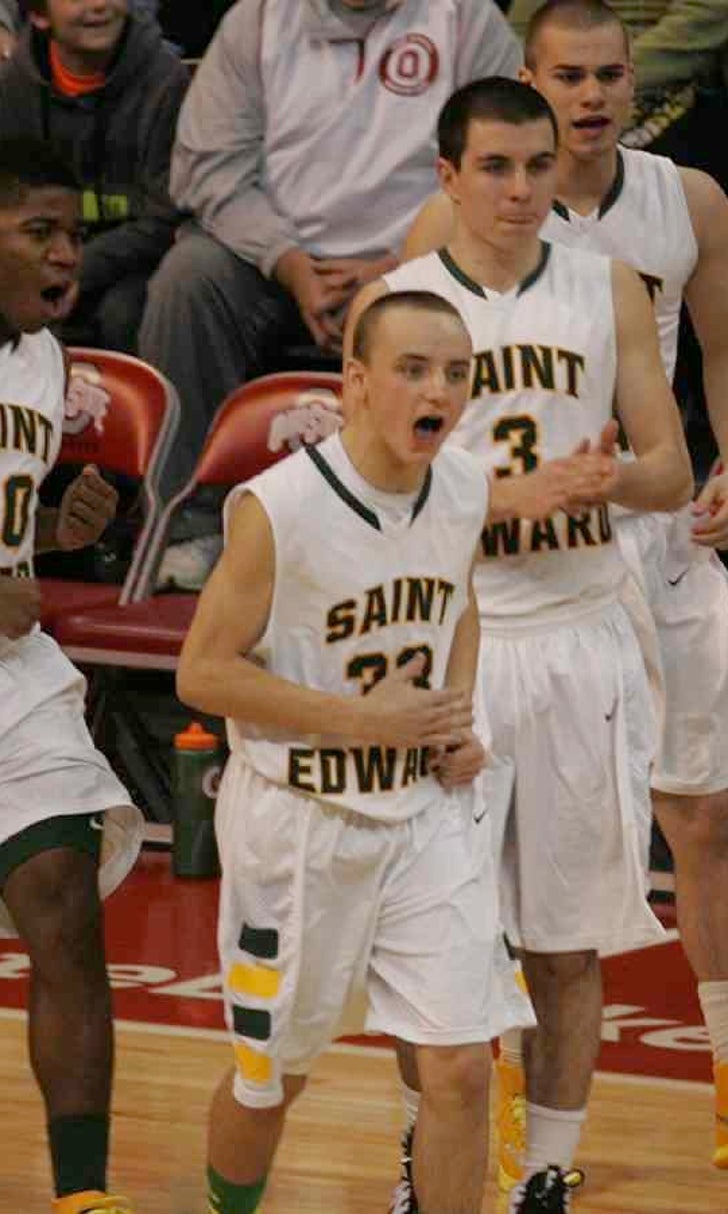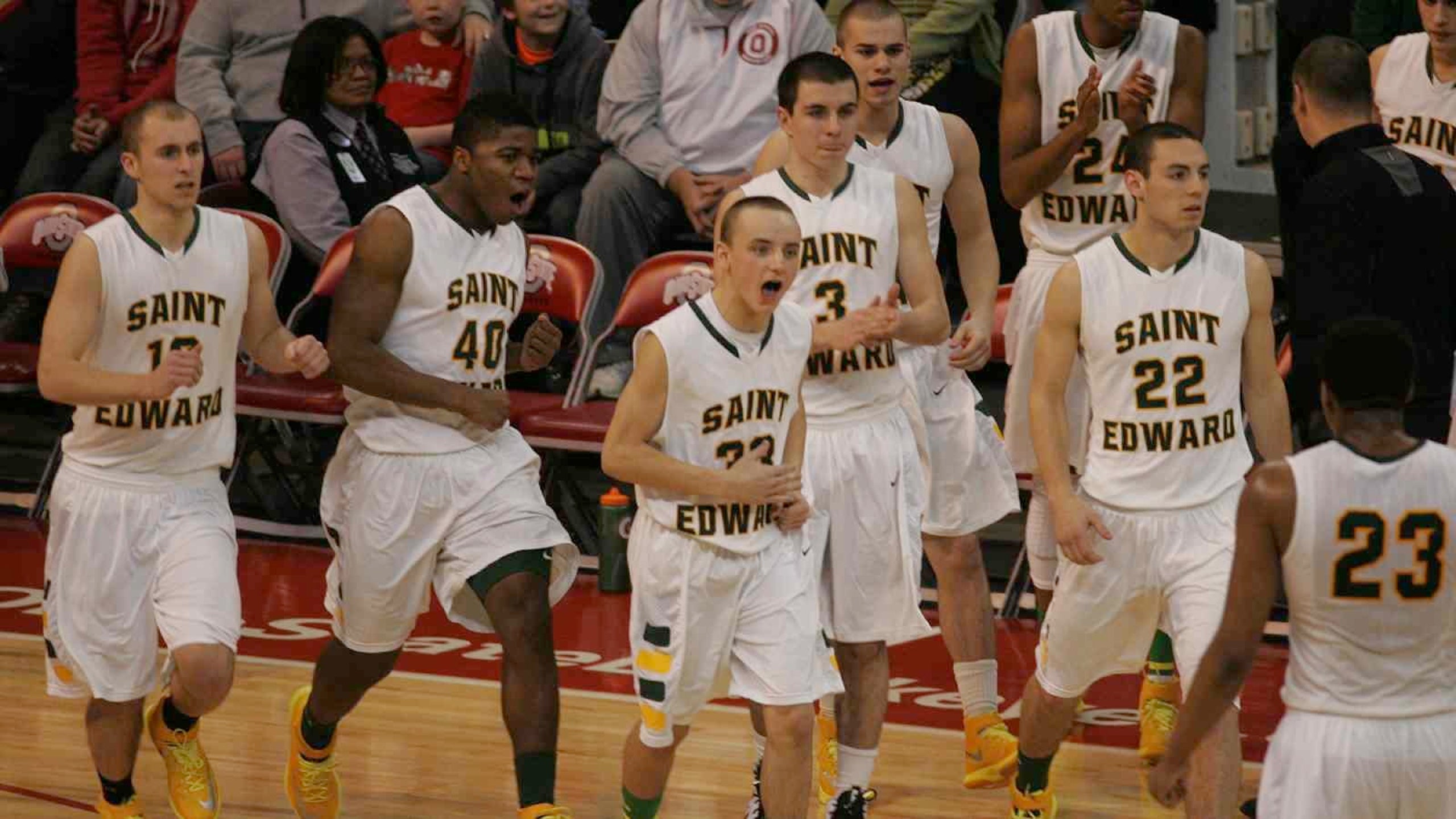 St. Edward rally caps boys' basketball state tournament
BY foxsports • March 23, 2014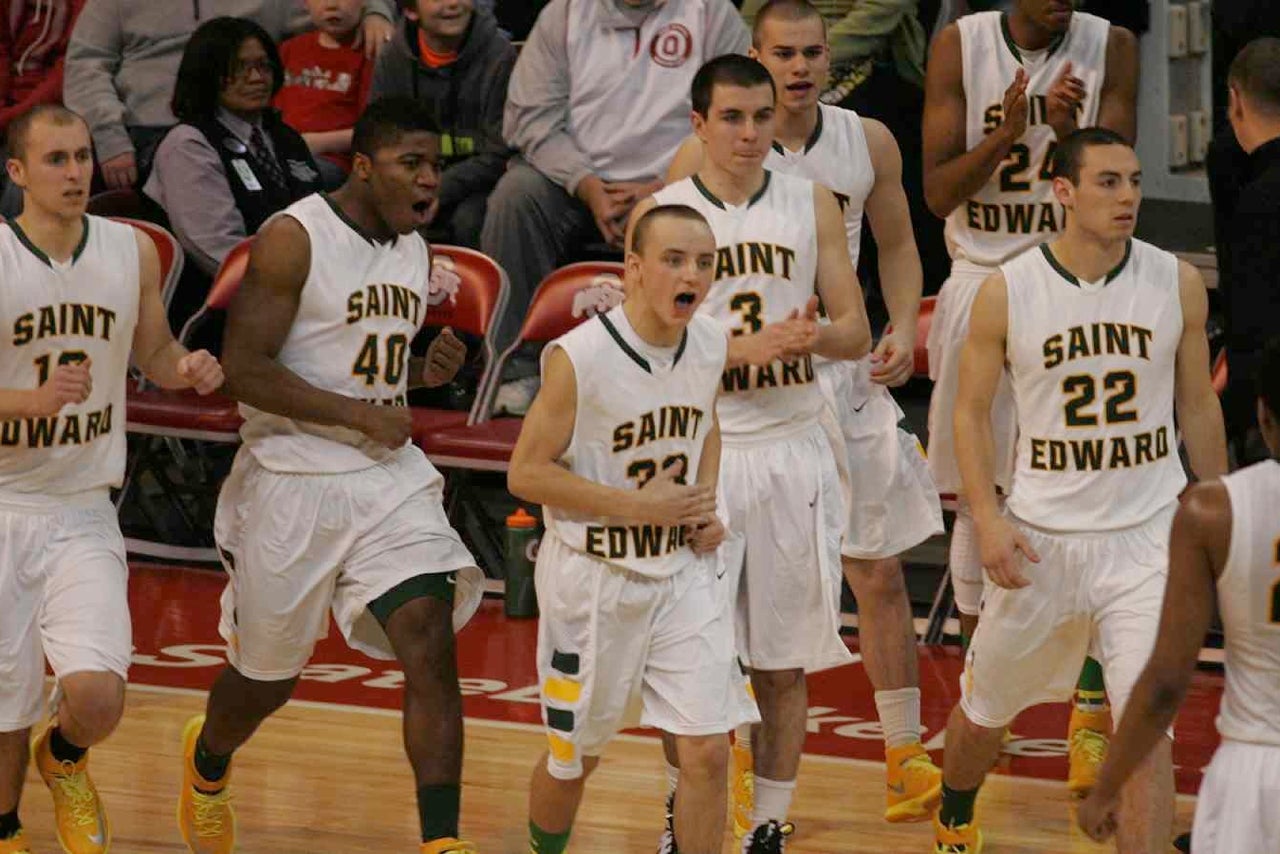 COLUMBUS, Ohio -- Upper Arlington was 4.8 seconds from the Div. I state title.
Then, Marsalis Hamilton delivered the shot of a lifetime to force overtime -- where Lakewood St. Edward went on to win, 62-58, in Saturday night's finale of the Ohio High School Athletic Association state tournament.
Inbounding in front of his own bench in the final five seconds of regulation, Hamilton threw the ball to 6'9 Derek Funderburk, who then essentially handed it back to Hamilton for an NBA range 3-pointer.
His high-arching shot went in as time expired, tying the game at 52.
"Unbelievable," St. Edward coach Eric Flannery said.
It's hard to disagree.
St. Edward junior Kipper Nichols had 26 points on 11-of-15 shooting and was named the Div. I tournament's most outstanding player. Hamilton finished with 11.
Kevin Vannatta and Danny Hummer had 15 points apiece for Upper Arlington, which had won 27 games in a row.
**There were no repeat champions this season as Columbus Bishop Watterson fell short in its bid to repeat as Div. II state champion, losing 65-58 to Norwalk in Saturday's first game.
Norwalk senior point guard Ben Haraway had 29 points and classmate Jeff Thomas had 18 and 10 rebounds as the Truckers won the program's first state title. Thomas and Haraway were each 1,000-point scorers in their high school careers. Haraway also had more than 500 career assists.
Cleveland Villa Angela-St. Joseph won the Div. IV title last year but lost in Saturday's Div. III title game, 64-62 to Lima Central Catholic. Lima Central Catholic guards Xavier Simpson and Martyce Kimbrough combined for 40 points, with Kimbrough getting 18 in the first half and Simpson 16 in the second half.
VASJ rallied after trailing by as many as 14 in the second half but Lima Central Catholic never lost the lead.
**Convoy Crestview routed Louisville St. Thomas Aquinas in the Div. IV title game, 71-44, to finish the season at 29-0.
Only six Ohio teams since 2000 had officially finished the season unbeaten, and the Knights become just the second to do it since 2008. Their 54-50 semifinal win over New Madison Tri-Village was their only close game of their seven-game tournament run. Only four times all season did Convoy Crestview allow 50 points or more.
Convoy Crestview beat Lima Central Catholic during the regular season, 66-54.
**Norwalk was the only one of the 16 teams to play in Columbus this weekend that was a first-time participant. Upper Arlington won the state championship in 1937 but hadn't been back since 1939.
Convoy Crestview was making its third state tournament appearance and first since 2003, coach Jeremy Best's first season at the school. St. Thomas Aquinas had made just one prior state tournament appearance in 1975 -- a decade before 28-year-old St. Thomas Aquinas coach Matt Hackenberg was born.
VASJ fell short in its bid to become the first school to win a title in all four OHSAA divisions. With five junior starters on this year's VASJ team, that quest resumes next December. Lima Central Catholic's second state title came 17 years to the day after LCC coach Frank Kill had won a state title as a player at Lincolnview.
St. Edward's title was Flannery's first since 1998. Steve Logan, a star point guard on that team who went on to play at the University of Cincinnati, is a St. Edward assistant.
Follow on Twitter FSOhioZJackson
---