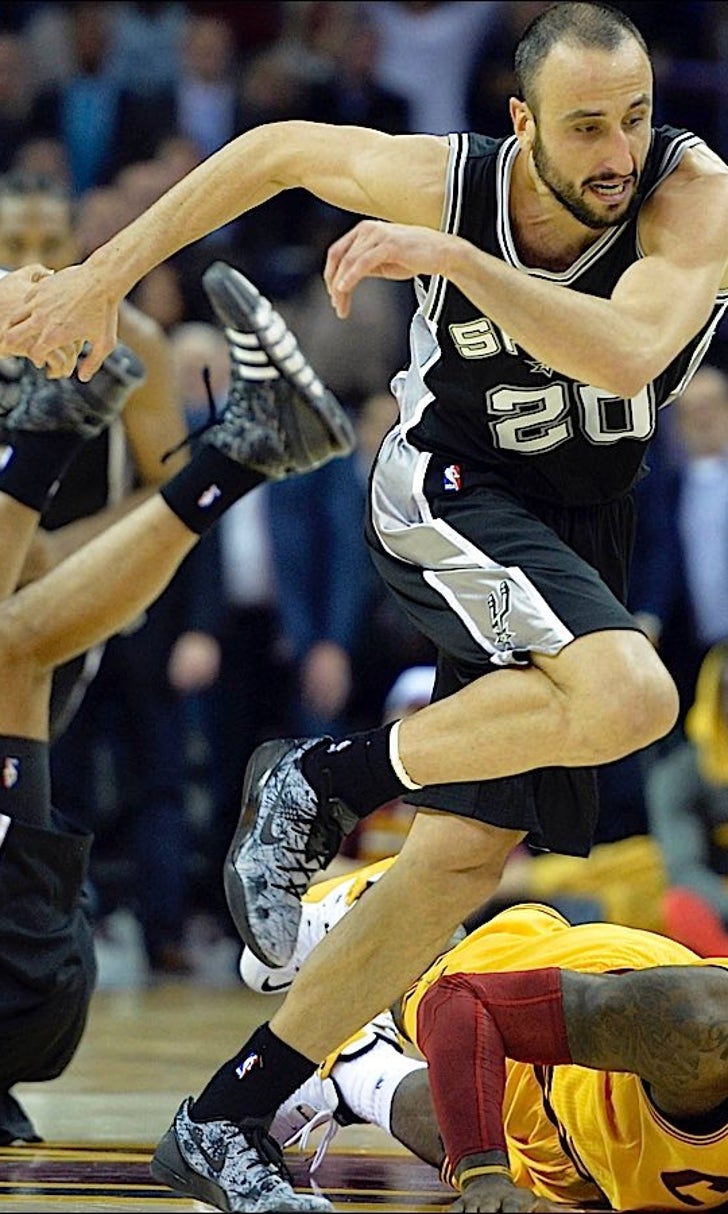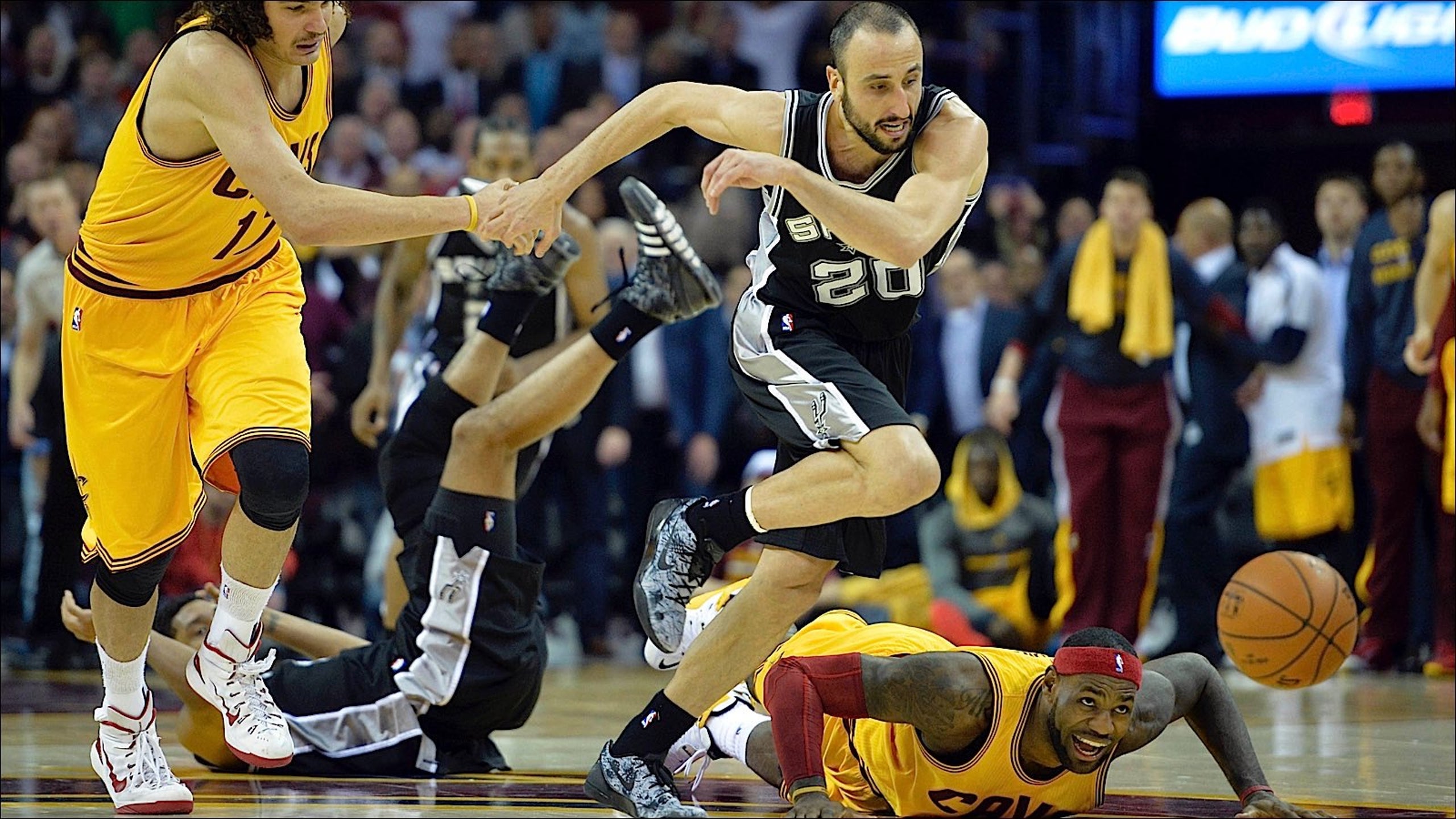 Spurs win late, say Cavs simply need time
BY foxsports • November 19, 2014
CLEVELAND - Both the San Antonio Spurs and Cleveland Cavaliers downplayed their first meeting of the season Wednesday night.
It's November. Both teams played like May is a million miles away, too.
The Spurs won in the final minute, 92-90, with some Spurs-like execution on a layup out of a timeout to Manu Ginobili. A LeBron James turnover in the final seconds that followed a Ginobili missed free throw both sealed it for the Spurs and summed up the week so far for the Cavs.
The home team is going go through some growing pains. The defending champions are proven survivors.
"The layup for Manu we executed pretty well," Spurs coach Gregg Popovich said. "The defense down the stretch was pretty good but I don't think either team played that great. Both teams were kind of feeling each other out. They're getting used to their new guys and we're getting used to playing without some of our guys. It wasn't a crisp basketball game. Either team could have won.
"Everybody likes to win but it's not like we kicked anybody's butt."
Ginobili's layup with 17 seconds left on a pass from Tim Duncan was exactly what Popovich had drawn up. After splitting two free throws with nine seconds left, Ginobili ran at James as the Cavs -- trailing by two with no timeouts -- tried to advance the ball for a last shot.
James lost the ball. Duncan, who'd been in full sprint, ended up with the ball.
A little luck never hurt, either.
"I think we executed well the last couple plays," Ginobili said. "Definitely, knowing our system and our plays helped in that kind of situation."
Duncan said he wasn't sure exactly what had happened, just that he knew the Cavs were out of timeouts and that he ended up with the ball.
"We'll take it," Duncan said. "It's not like we've been playing great. We're trying to get going in the right direction."
The Spurs improve to 7-4. The Cavs slip to 5-5.
"They're a new team," Ginobili said of the Cavs. "They have to get used to one another. But they have a lot of talent. They need time to play together.
"At the end of the season they're going to be in the top four, for sure. But they need to gain experience as a team."
Popovich said much of the same and echoed what he'd said earlier in the day, that there's no need for anyone around the Cavaliers to panic.
"The Cavs, what you see now you can multiply by two or three," Popovich said. "They have a hell of a team. It's a new system, new bodies, and it doesn't happen quickly. I'm glad we played them now. They'll be a whole lot tougher later on in the year."
Follow on Twitter FSOhioZJackson
---