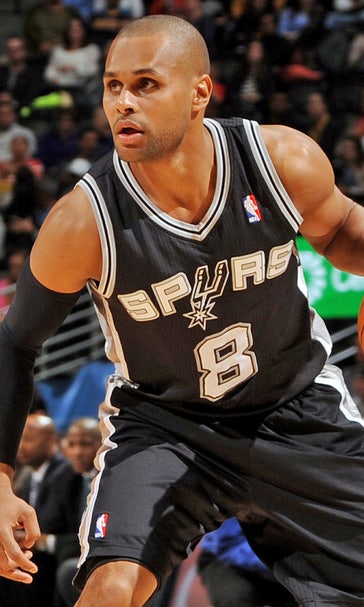 Spurs sign Patty Mills, Kyle Anderson
BY foxsports • July 12, 2014
Patty Mills was a feel-good story on a team full of them last season in San Antonio.



The Australian guard had a breakout year, rededicating himself to conditioning and flourishing in a Spurs system that relied upon him for offensive scoring punch off the bench. After averaging 10.2 points and helping the Spurs win the championship, Mills figured to cash in on the open market.



But then it was revealed that he would be out for six months or more due to a torn rotator cuff in his right shoulder, and suddenly his future was uncertain.



The injury did nothing to deter the Spurs, who re-signed him on Saturday. The team did not disclose the terms of the deal, but the San Antonio Express-News previously reported that it was a three-year contract.



The 25-year-old Mills had trouble sticking in the NBA at the start of his career. He played in 74 games over two seasons with the Portland Trail Blazers and 16 more with the Spurs in 2011-12.



Spurs coach Gregg Popovich and his accomplished staff demanded that Mills get into better shape, and he took that to heart. He blossomed this season, playing in a career-high 81 games and averaging a career-high 18.9 minutes per game during the regular season. When starting point guard Tony Parker missed 14 games due to injury and maintenance, Mills was one of the key fill-ins that helped keep them motoring right along to an NBA-best 62 wins.



In the last two games of the NBA Finals, Mills combined to score 31 points and hit 9 of 14 3-pointers to help the Spurs clinch the franchise's fifth title.



The Spurs also signed first-round draft pick Kyle Anderson to his rookie contract on Saturday. Anderson, the 30th overall pick, averaged 14.6 points, 8.8 rebounds and 6.5 assists for UCLA last season.


---