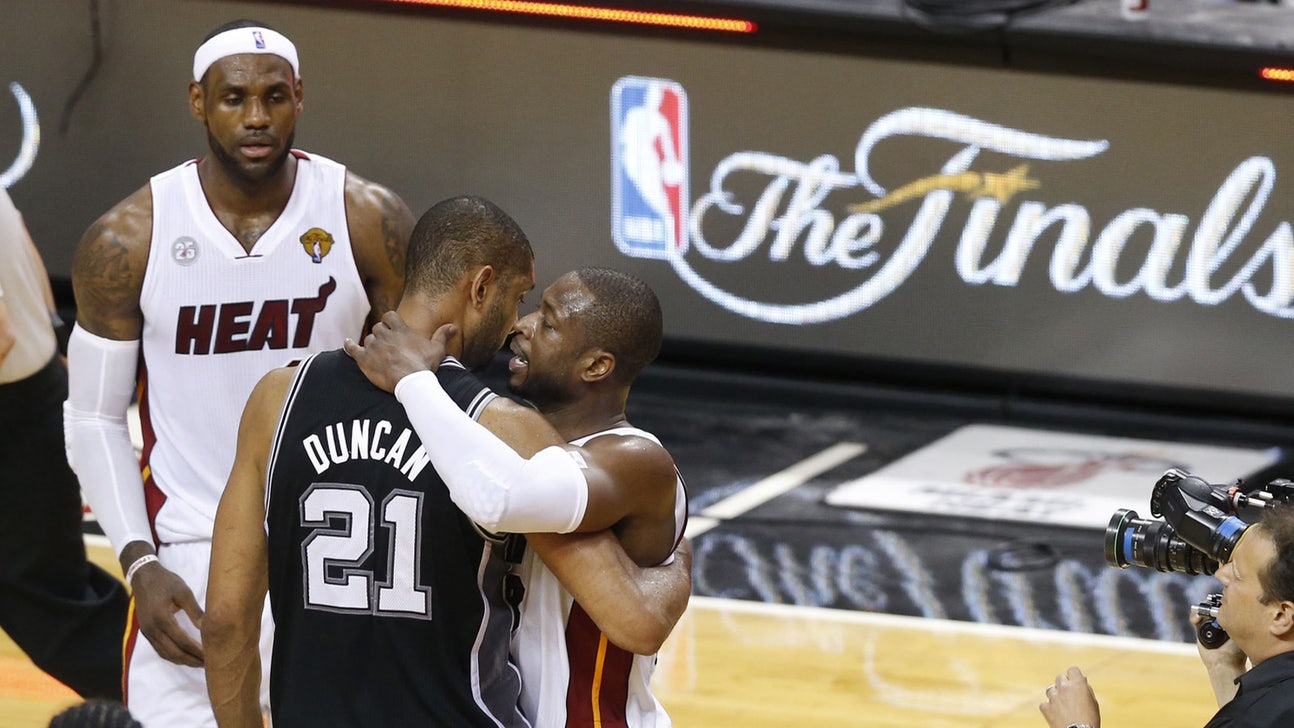 Spurs get chance for revenge vs. Heat in NBA Finals rematch
Published
Jan. 26, 2014 12:22 a.m. ET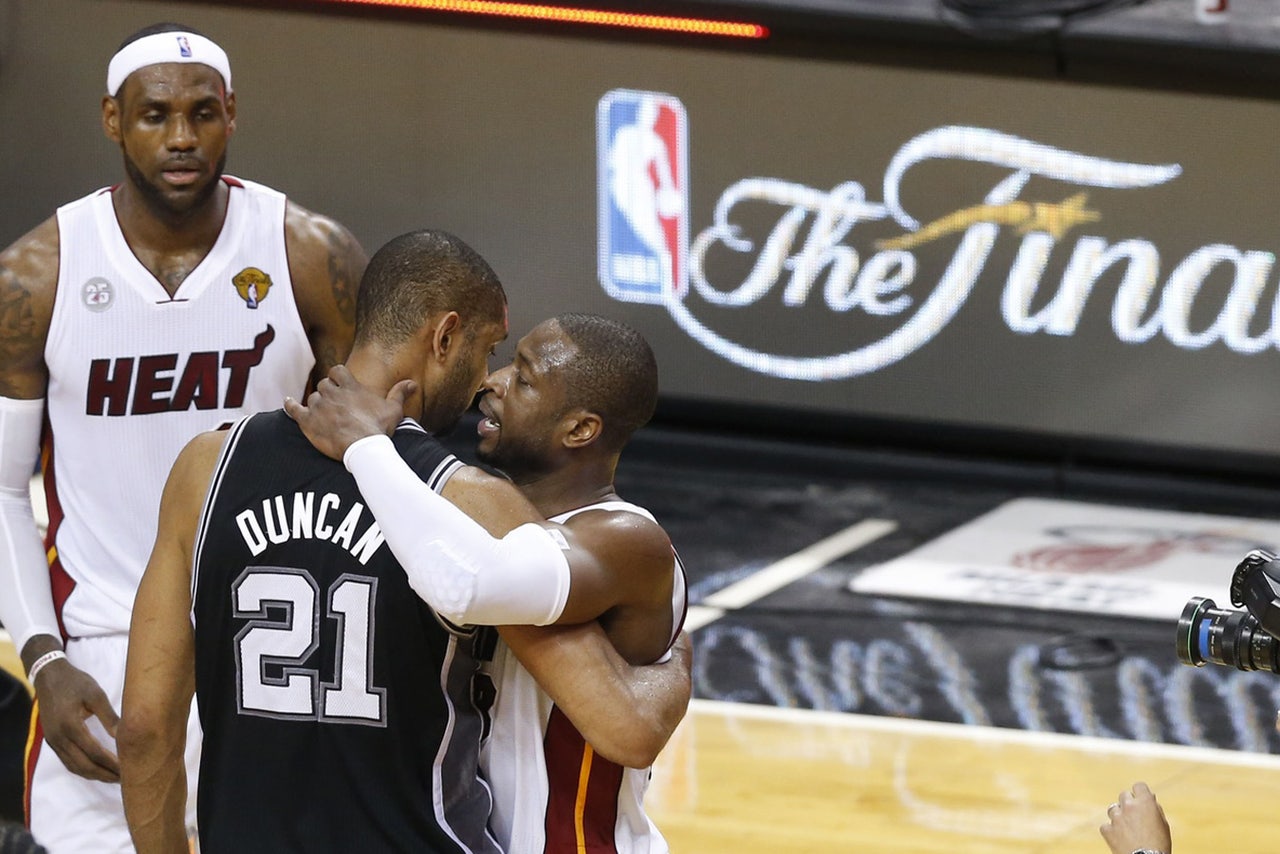 TIME: Sunday at 1 p.m.
TV: ABC
No regular season game could match the intensity and pressure of Game 7 in the NBA finals. It was that setting that marked the last time the San Antonio Spurs and Miami Heat shared the floor.
On Sunday, the Spurs head to Miami, looking to exact a small measure of revenge on the Heat after falling just short in their championship series.
''It brings back some memories, and it was one of the greatest finals the NBA has ever seen,'' Miami's LeBron James said. ''But we understand it is a regular season game, and not a finals game.''
Both teams look a lot different than they did seven months ago, as injuries have taken their toll on each side's roster. The Spurs are down three key players from the finals, as Danny Green (fractured finger), Tiago Splitter (sprained shoulder) and Kawhi Leonard (broken finger) will all be sidelined for this game. The Heat may be without Dwyane Wade, who has missed the last four games resting his sore knees.
Wade practiced Saturday and will be a game-time decision.
Despite being short-handed, San Antonio (33-10) has still been rolling of late, winning six straight on the road and eight of 10 overall.
The Spurs opened their three-game trip with a 105-79 rout of Atlanta on Friday and avoided back-to-back losses for the first time this season. Tim Duncan had 17 points and 16 rebounds, Boris Diaw scored 21 off the bench and Patrick Mills added 18 on a career-high six 3-pointers.
''We've got big shoes to fill until everyone gets back,'' said Mills. ''Guys go down, we've still got to stick to the game plan.''
After allowing 111 points two nights earlier in a loss to Oklahoma City, San Antonio returned to its trademark stingy defense in Atlanta. The Spurs outrebounded the Hawks 54-36, including 15 offensive boards that led to 15 second-chance points. That type of output is a rarity, as the Spurs they rank near the bottom of the NBA in offensive rebounds.
In the finals last season, the Spurs held a slight edge in rebounding, but struggled to limit Miami's points off turnovers. The Heat took the ball away 14.6 times a game, leading to 17.0 points per contest in the seven-game series.
The Heat (31-12) seem to have recovered from a rare three-game losing streak earlier this month by winning four of five, including a 109-102 victory over the Los Angeles Lakers on Thursday. With Wade out again, Chris Bosh picked up the slack by making his first eight shots on his way to 31 points. James added 27 points and 13 rebounds and is averaging 28.2 points on 53.8 percent from the field and 8.2 boards over the past five games.
''It's a game-to-game thing on how (defenses are) playing you and where you are going to get your looks from and figuring out the best way to be comfortable in how they're playing you,'' James said. ''It took me a few games to do that, but I've just gone back to working on what I've been doing throughout the whole season, which is working on my shot and being a playmaker to help my team win.''
Miami, which has won the last four regular season matchups with San Antonio, is 7-1 at home versus Western Conference teams in 2013-14, while the Spurs are 6-0 on the road against the East.
---