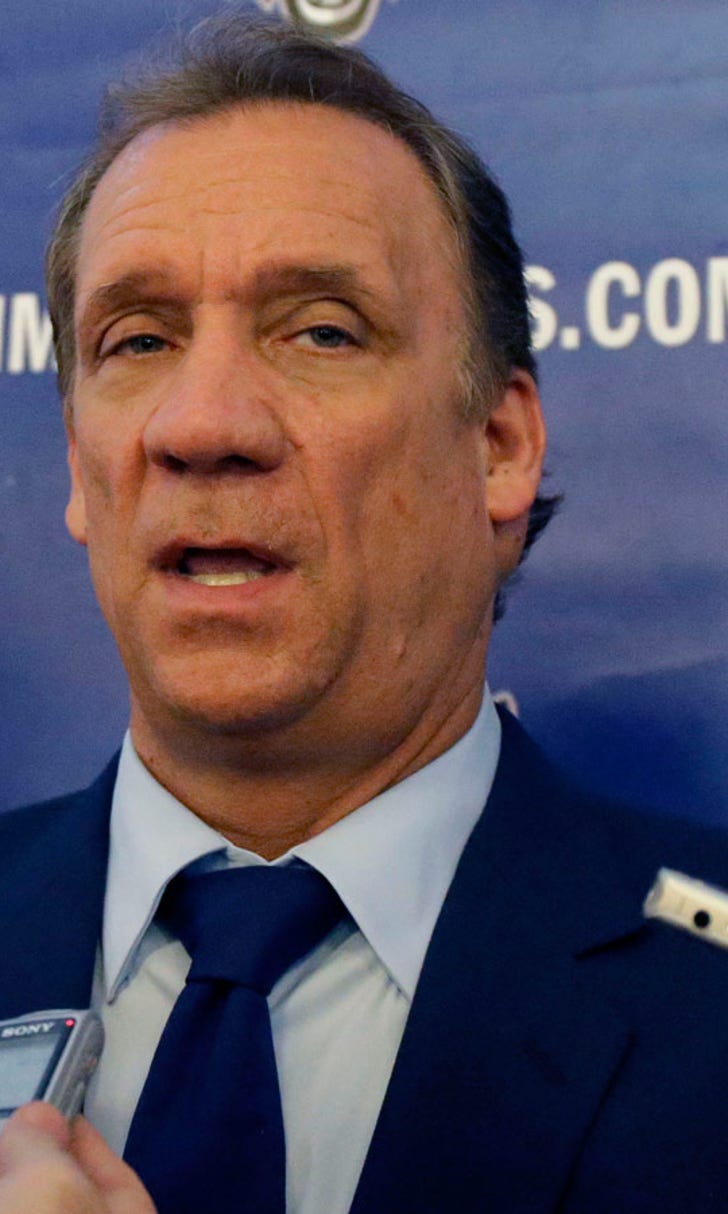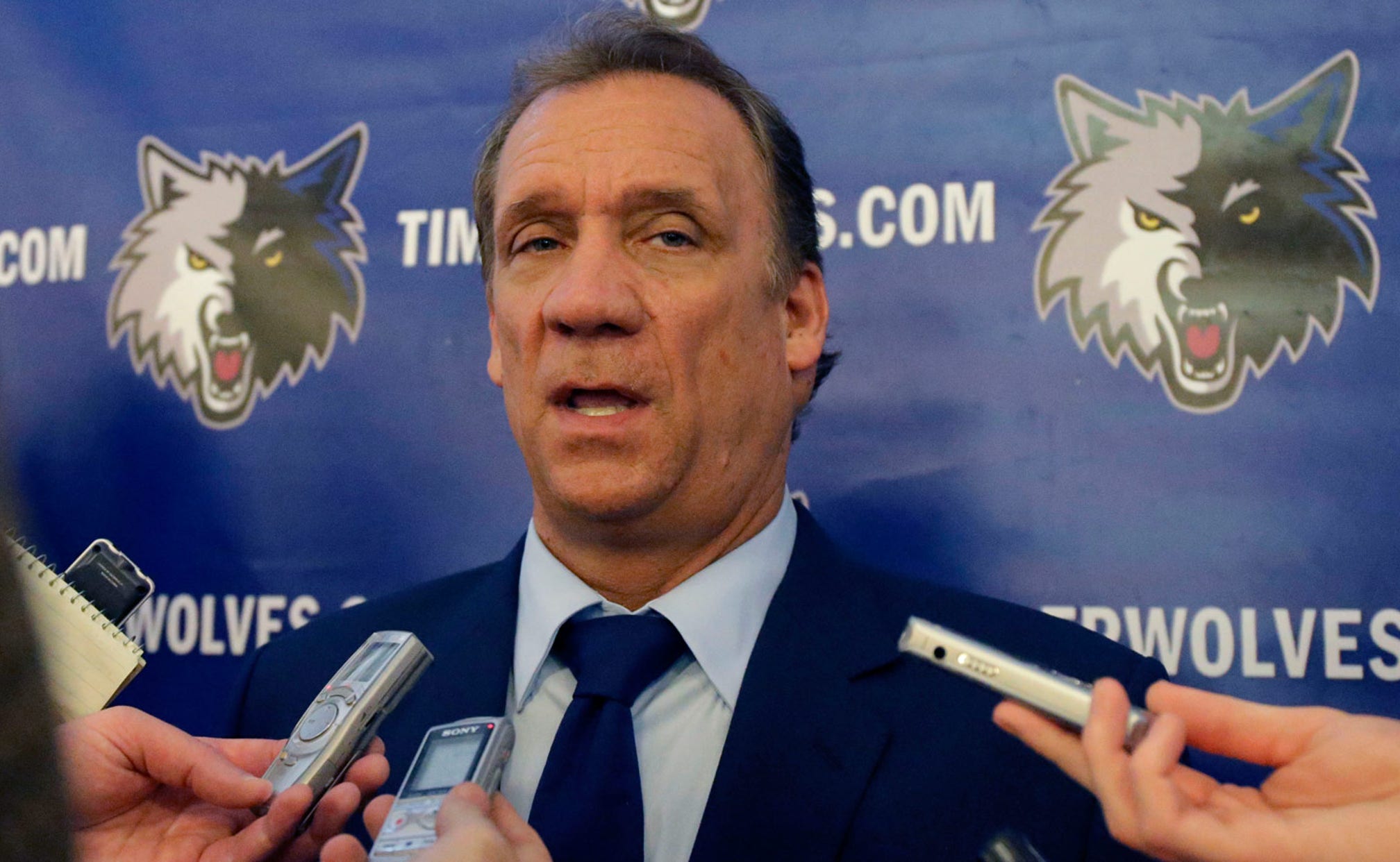 Spotlight is on Wolves' rookies, but urgency coming from veterans
BY foxsports • September 29, 2014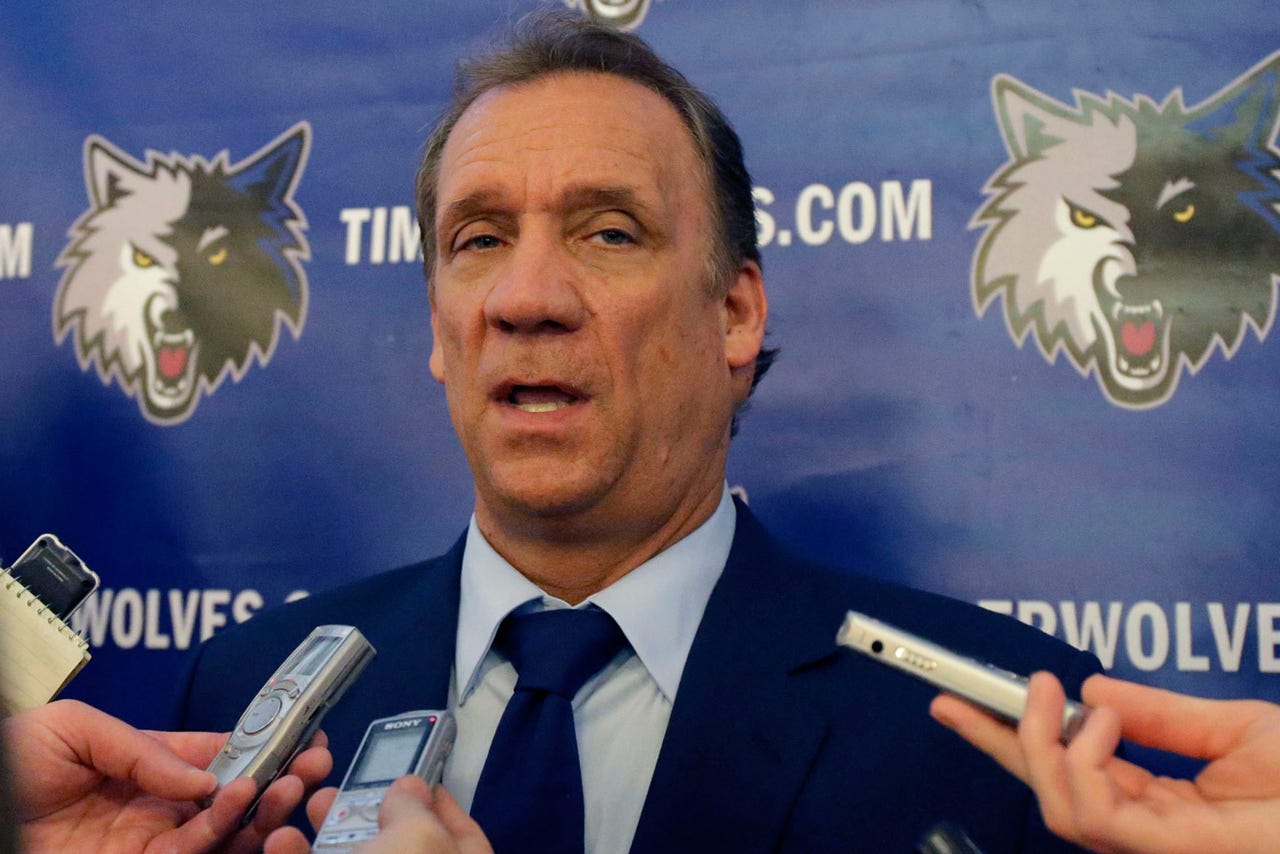 MINNEAPOLIS -- Hours before the cameras began clicking, minutes before the sun rose over downtown Minneapolis on Monday, Kevin Martin sat down with Timberwolves rookies Andrew Wiggins and Zach LaVine.
The trio talked expectations. Learning curve. How to conduct one's self in the cutthroat realm of professional athletics.
Martin's overarching message was simple. "If they fail," he told reporters later on at the team's annual media day, "I fail."
Whether it's Monday night/Tuesday morning's "Dunks After Dark" hoopla, a week of training camp in Mankato, Minnesota's slew of October preseason games or any one of its 82 regular-season contests, the viewfinders and Twitter hits will be trending toward the Wolves' youngsters on a daily basis. That's what happens when a franchise suffocated by a 10-year playoff famine overhauls its roster with two No. 1 overall picks and a bevy of young athleticism -- some of which has yet to play an NBA game.
But to focus solely on Wiggins, LaVine, Anthony Bennett and the rest of the post-Kevin Love era-ushers, this symphony of change's conductor says, is a mistake. No matter how much raw skill they possess, an imperative step toward realizing their potential lies completely out of their parameter.
And in the hands of those who have done this before.
"The importance of this team and the success that we have is not in the rookies or in the young players," coach and president Flip Saunders said. "It's in the veterans."
To be sure, the Wolves carry a load of yet-untapped NBA promise into training camp, which officially begins Tuesday afternoon at Minnesota State's Bresnan Arena. Wiggins, this year's top draft pick and the hallmark piece of the Kevin Love trade, is 19. So is LaVine, nabbed 13th overall by the Wolves. Bennett, last year's No. 1 pick, and Muhammad, who was selected 14th in the same draft, are 21.
"They were in fifth grade when I was graduating high school," small forward Corey Brewer chortled.
It makes it easy to forget the Brewers and Martins of the world -- the guys that didn't make offseason headlines and are in line for starting positions this season. Free agent pickup Mo Williams is now the senior member of the team, entering his 12th NBA campaign at the ripe old age of 31. Martin is less than 2 months younger. Brewer and Young have each been in the league since 2007.
That year, Wiggins and LaVine were 13.
"Babies," Martin calls them. Not in terms of maturity. Just experience.
"If you asked them how to spell 'Spalding' on the side of the ball, they probably wouldn't know how to," joked Martin, Minnesota's top returning scorer with Love being dealt to Cleveland. "That's how young they are."
Saunders, who helped mold a teenage Kevin Garnett into an NBA MVP, will help. "We have to get our rookies where they are comfortable," said Saunders, who added this, his 17th training camp as a coach, will be the most competitive he's overseen. "When you are comfortable, you play with a great amount of confidence and you play with a great amount of aggressiveness. So, if the pressure is on the rookies to do everything, it's going to be very difficult for them to be comfortable. That's why the veterans are important, so they can move, improve and bring everyone into the fold."
That's why owner Glen Taylor called up Martin a month ago and basically demanded he take on more of a leadership role. It's why Saunders signed Williams, who's played for six different NBA clubs and has a propensity for verbal communication -- "that's just who I am," Williams said Monday. It's why Young, even while adjusting himself following seven seasons in Philadelphia, will be asked to mentor Bennett and the other players his junior.
There are tough lessons every rookie has to learn, Brewer said. Williams agreed, and said he never had any older player to walk him through them until he'd been in the league for several years.
Guys like Wiggins have been the best player on every team they've graced since their youth days. That may again be the case -- but that's an privilege that must be earned.
"There's a lot of things you could do in college that you can't do in the NBA," Brewer said. "There's a lot of athletic dudes out there; it's not that easy."
LaVine and Wiggins get it. "He's experienced everything," LaVine said of Martin, "and I haven't really experienced anything in the NBA yet."
Few are predicting more than 30 wins for an embattled organization that has hit the reset button again after losing Garnett in 2007 and Love seven years later. Even fewer give them a realistic chance of making the postseason.
But the Wolves' expectations aren't being set in quantifiable terms. Big-picture, the first year back under Flip is about taking the raw talent you'll see on display at midnight in Mankato and molding it into a results-producing entity.
And that's as much a responsibility for the veterans as it is anyone else.
"I wouldn't say we took a step back to make two forward; we just have to see how they fit in the league," point guard Ricky Rubio said. "A player can be all hype and have great potential, but not everybody fits well in this league. We'll see how the rookies fit and how they fit with us, too."
Follow Phil Ervin on Twitter
---