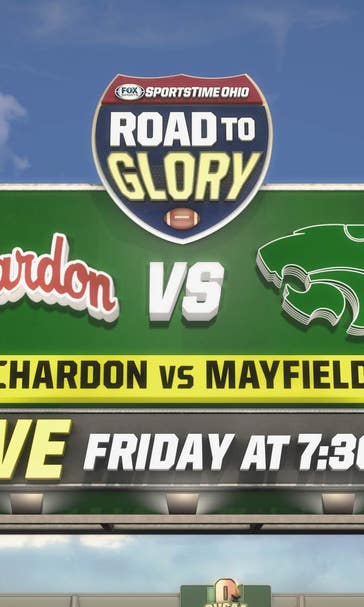 SportsTime Ohio announces OHSAA football playoff coverage
November 2, 2015

Cleveland, OH -- SportsTime Ohio is excited to announce it will feature for the ninth consecutive year coverage of OHSAA football playoffs.
SportsTime Ohio will televise live a minimum of eight (8) high school football playoff games, starting with the first game on Friday November 6th at 7:30pm, a Division II showdown between Chardon and Mayfield. Matt Underwood and Frank Stams will call game one with Ashley Collins reporting sideline.
Game two on Saturday, November 7th at 7pm will feature the Division I matchup, GlenOak @ Mentor. Mike Cairns and Greg Frey will call the game with Ryan Cavanaugh on sidelines.
See below for the schedule of the OHSAA football playoff games on SportsTime Ohio. Matchups are to be determined and will be announced each week leading up to the games. Visit FOXSportsOhio.com for more programming information and full playoff brackets.
High School Football Playoffs LIVE on SportsTime Ohio
| | | | |
| --- | --- | --- | --- |
|   | Date | Game | Time |
| Game 1 | Fri, Nov. 6 | Chardon @ Mayfield | 7:30 p.m. |
| Game 2 | Sat, Nov. 7 | GlenOak @ Mentor | 7 p.m. |
| Game 3 | Fri, Nov. 13 | Midview @ Glenville | 7:30 p.m. |
| Game 4 | Sat, Nov. 14 | Stow @ Solon | 7 p.m. |
| Game 5 | Fri, Nov. 20 |   | 7:30 p.m. |
| Game 6 | Sat, Nov. 21 |   | 7 p.m. |
| Game 7 | Fri, Nov. 27 |   | 7:30 p.m. |
| Game 8 | Sat, Nov 28 |   | 7 p.m. |
---