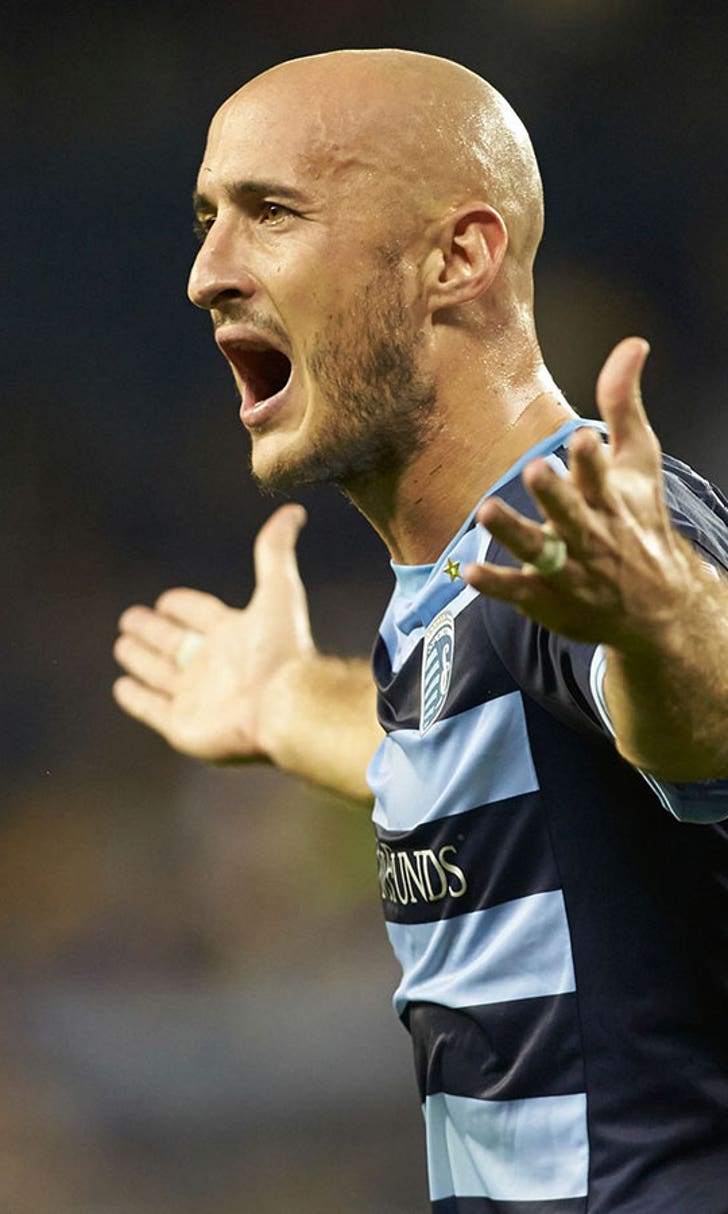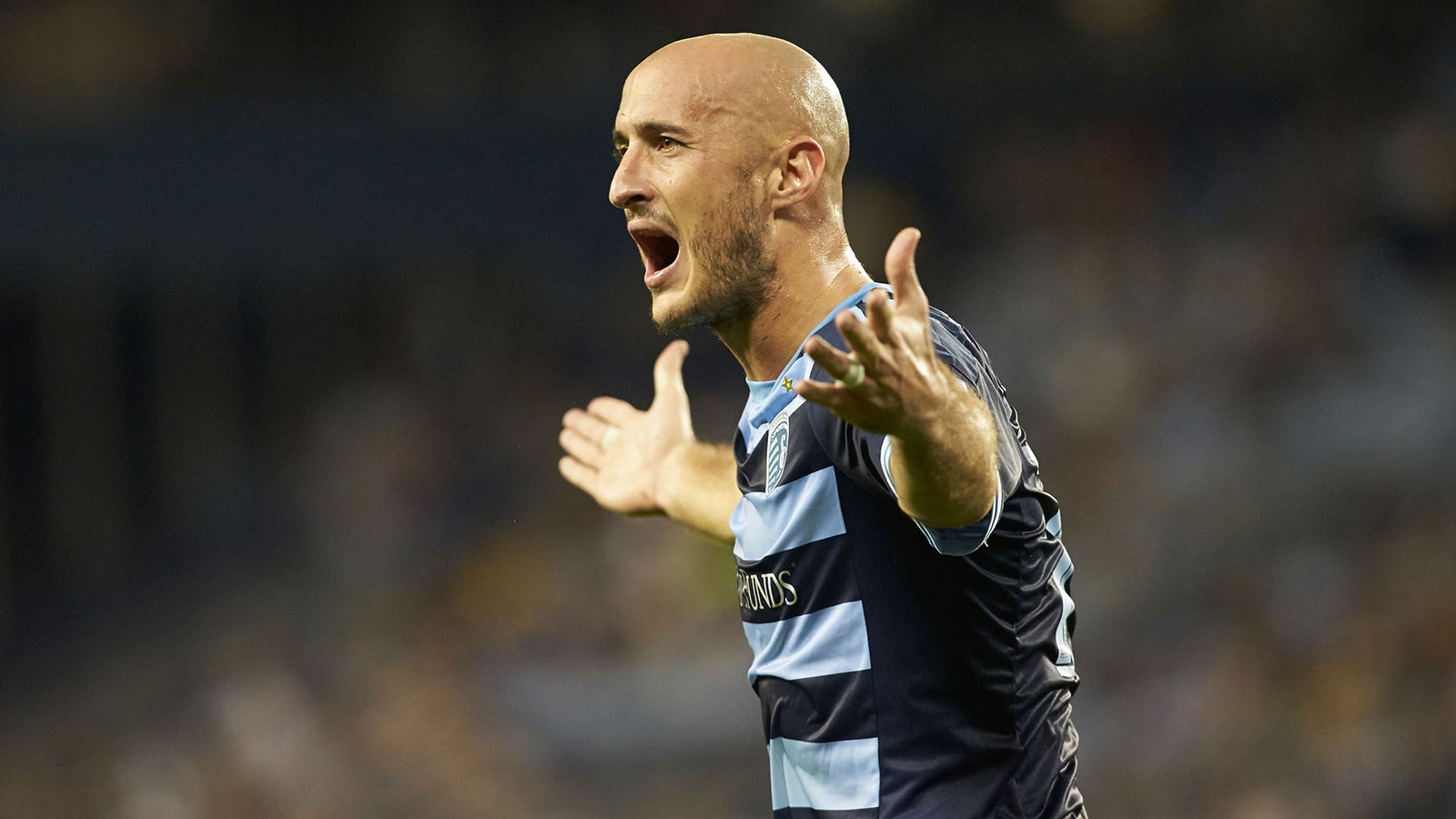 Sporting Kansas City deals Collin and Sapong as retooling continues
BY foxsports • December 8, 2014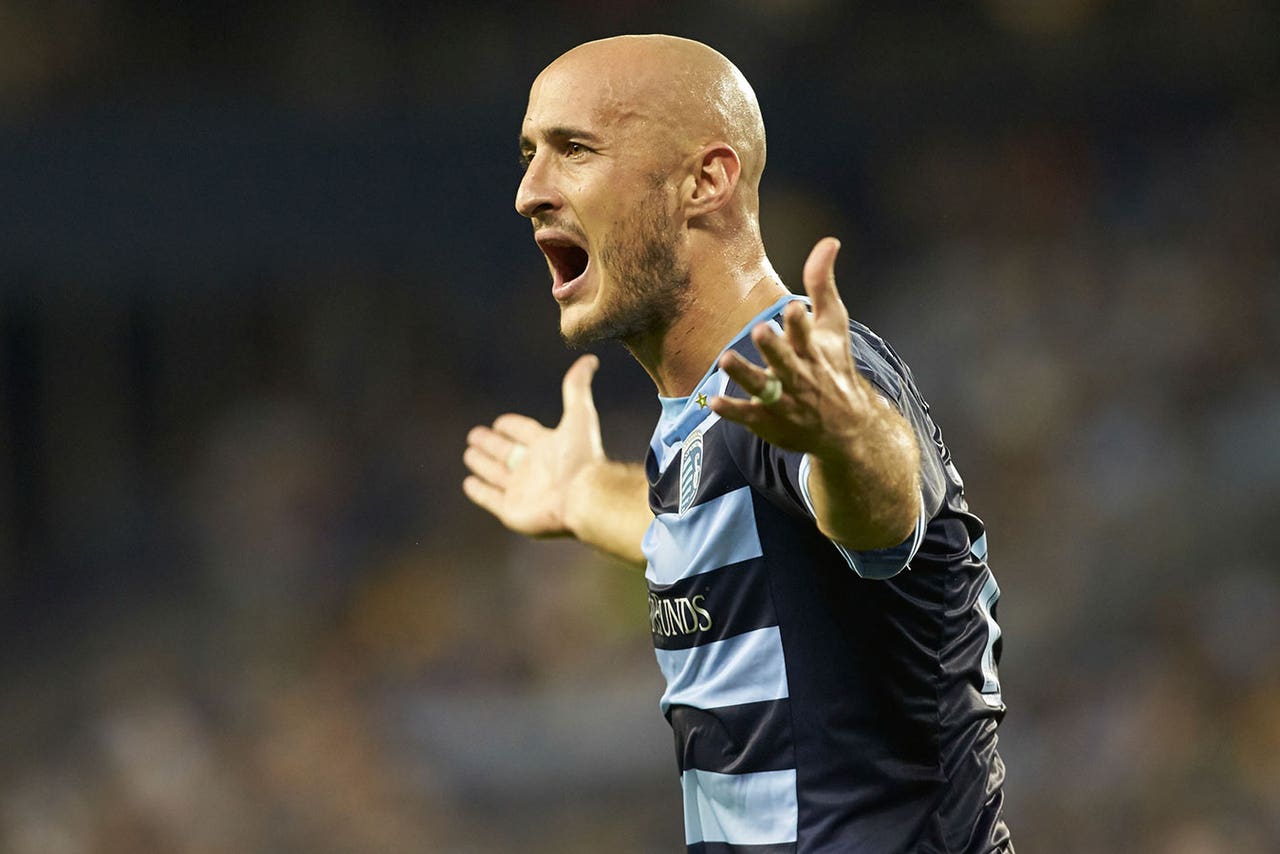 Sporting KC has begun its roster overhaul following a disappointing 2014 campaign.
After finishing fifth in the Eastern Conference and getting knocked out by the Red Bulls in a one-game playoff matchup, Sporting KC was extremely active during Monday's half-day trade window, sending Aurelien Collin to Orlando City in exchange for allocation money and future considerations.
In a separate deal, KC has moved C.J. Sapong to the Philadelphia Union for a 2015 first-round draft pick. And to close things out, the Kansas club has acquired Columbus midfielder Bernardo Anor for allocation money.
Collin's contract expired following Sporting KC's 2-1 loss to New York last month, and KC was unable to meet his demands to a new deal, according to the Kansas City Star. The veteran defender will join Brazilian legend Kaka in Orlando as the club begins its first MLS season in 2015.
Sapong, a first-round pick of KC in 2011, had 14 goals in his first two MLS seasons. But the forward's game dropped off in a wing spot last season, as he had only seven starts and scored two goals.
Anor scored six goals in 27 appearances for the Crew last season.
MLS clubs were given an opportunity to engage in trades for the first time this offseason via a half-day trade window that opened up at 9 a.m. ET and closed at 1 p.m. ET. Teams were allowed to trade during this half-day window or re-sign their own players. 
Following the closure of the window, no more moves may be made until the MLS expansion draft takes place at 2 p.m. ET on Wednesday, after which the offseason trade window reopens.
Crew send Williams to New York City
Columbus has traded defender Josh Williams to New York City FC in exchange for allocation money. NYCFC, joins MLS in 2015.
Dynamo send Driver to D.C. United for Inkoom, Willis
The Houston Dynamo have traded midfielder Andrew Driver and a fourth-round 2016 draft pick to D.C. United for defender-midfielder Samuel Inkoom and goalkeeper Joe Willis.
FOX Soccer and Goal.com have teamed up to bring you the best in world soccer coverage. Visit Goal.com, and follow them on Twitter and Facebook.
More from Goal.com:
Goal Posts - Daily LIVE soccer blog
---