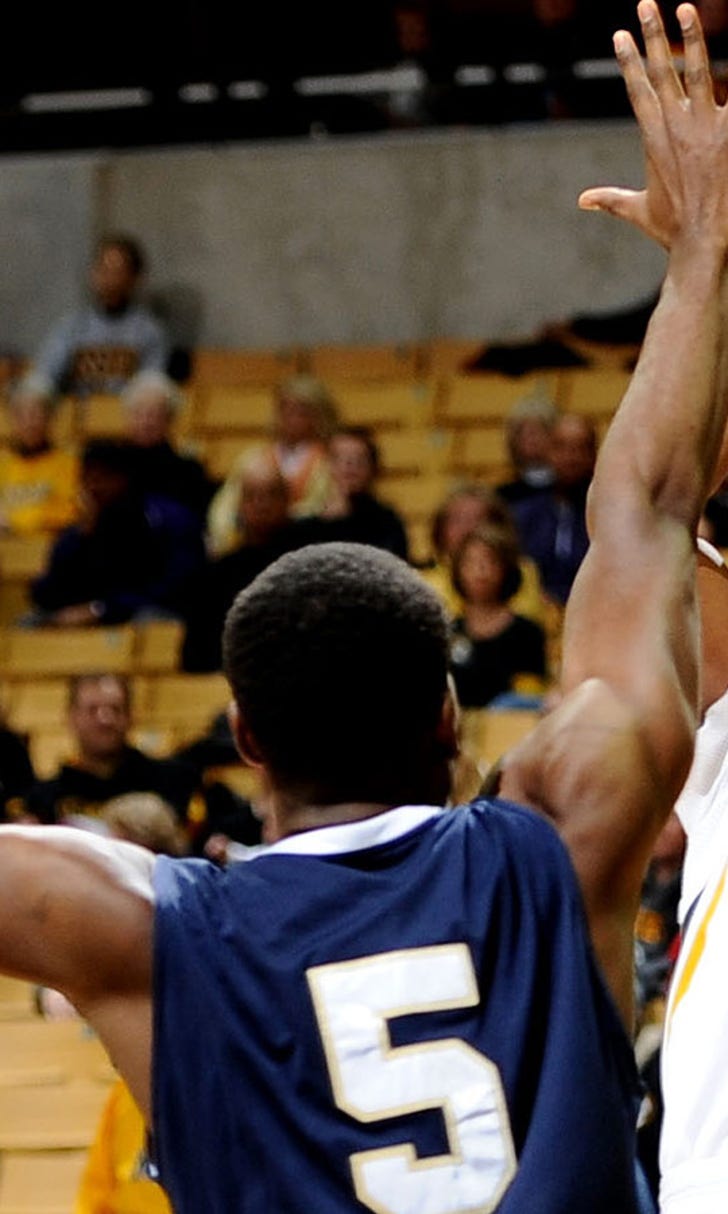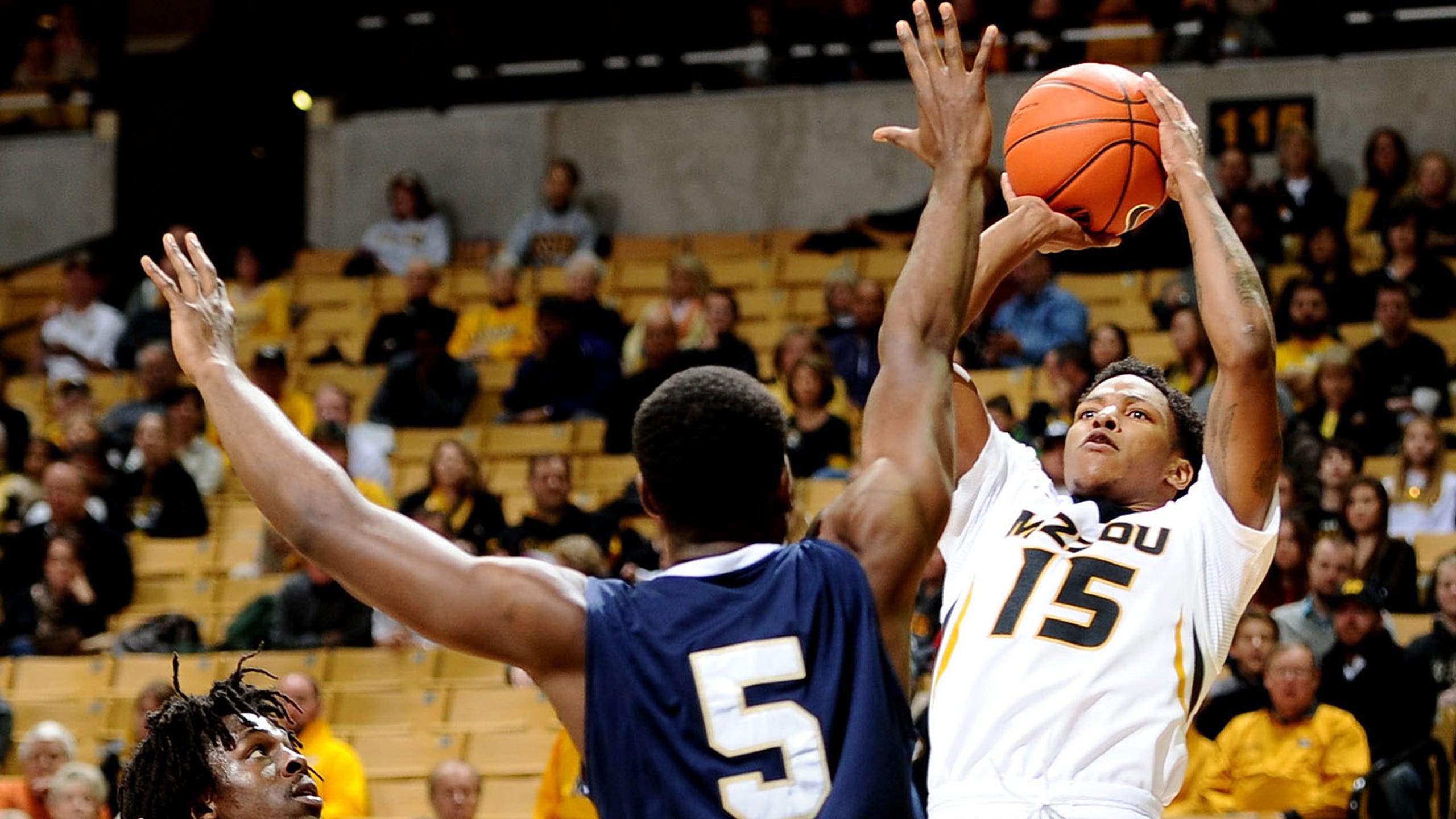 Splash! Mizzou's second-half 3-point barrage sinks Oral Roberts
BY foxsports • November 19, 2014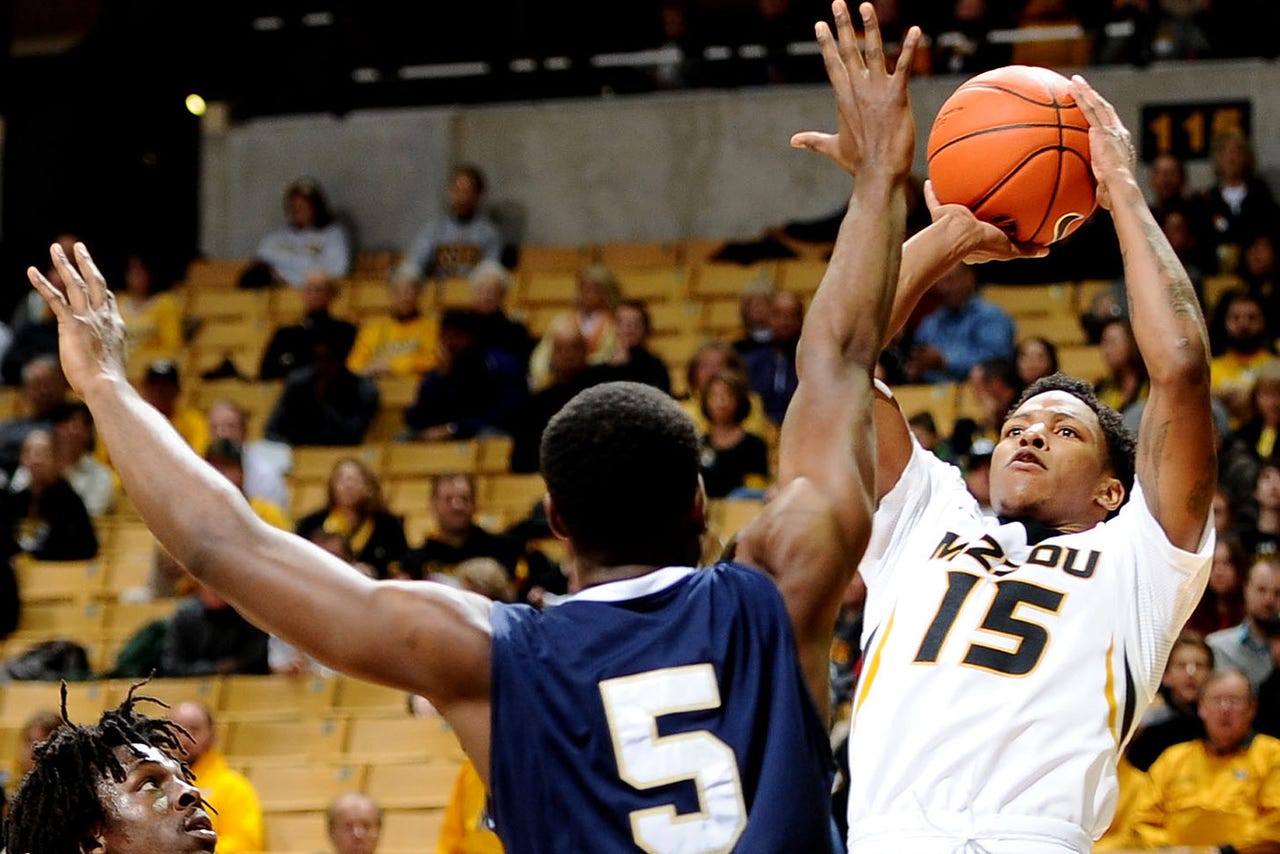 COLUMBIA, Mo. -- Keep shooting 3-pointers like they did Wednesday night and the Missouri Tigers' dismal season-opening loss to Missouri-Kansas City might be forgotten. Or at least forgiven.
Of course, to stay this hot is about as likely as that mountain of snow in Buffalo melting by the weekend. The Tigers made eight of nine 3-pointers in the second half against Oral Roberts, spurring a 78-64 victory at a less-than-half-filled Mizzou Arena.
Missouri finished the night 12 of 21 on 3-pointers (57.1 percent), its best showing since matching that at Baylor on Jan. 3, 2012. Suffice to say, the hot shooting was not what Oral Roberts was expecting.
In the handshake line, Oral Roberts coach Scott Sutton told Tigers coach Kim Anderson, "I didn't think you guys could shoot."
Anderson's response: "Well, we haven't shot well, but tonight we had good rhythm."
Sutton elaborated on his surprise in his postgame presser. "I've been in basketball all my life, 16 years as a head coach, and I'm not sure I've seen a shooting performance like this, especially in the second half and coming from a team that's not been known to be a great jump-shooting team," Sutton said. "Sometimes in the game of basketball it goes your way, and tonight it certainly went Mizzou's way. If they can make shots like that, they have a chance to be a very good basketball team."
Missouri had made only nine of 40 3-pointers (22.5 percent) in its first two games, including five of 23 in that 69-61 loss to UMKC that Anderson admitted had his young team "freaked out."
The Golden Eagles' plan was to take away the Tigers' fast break and crowd the paint with a zone defense to neutralize the Tigers' decisive height advantage. They were fairly successful in both endeavors, holding the Tigers to four points in transition and limiting them to six offensive rebounds. But they had no answers when Mizzou started throwing in 3-pointers.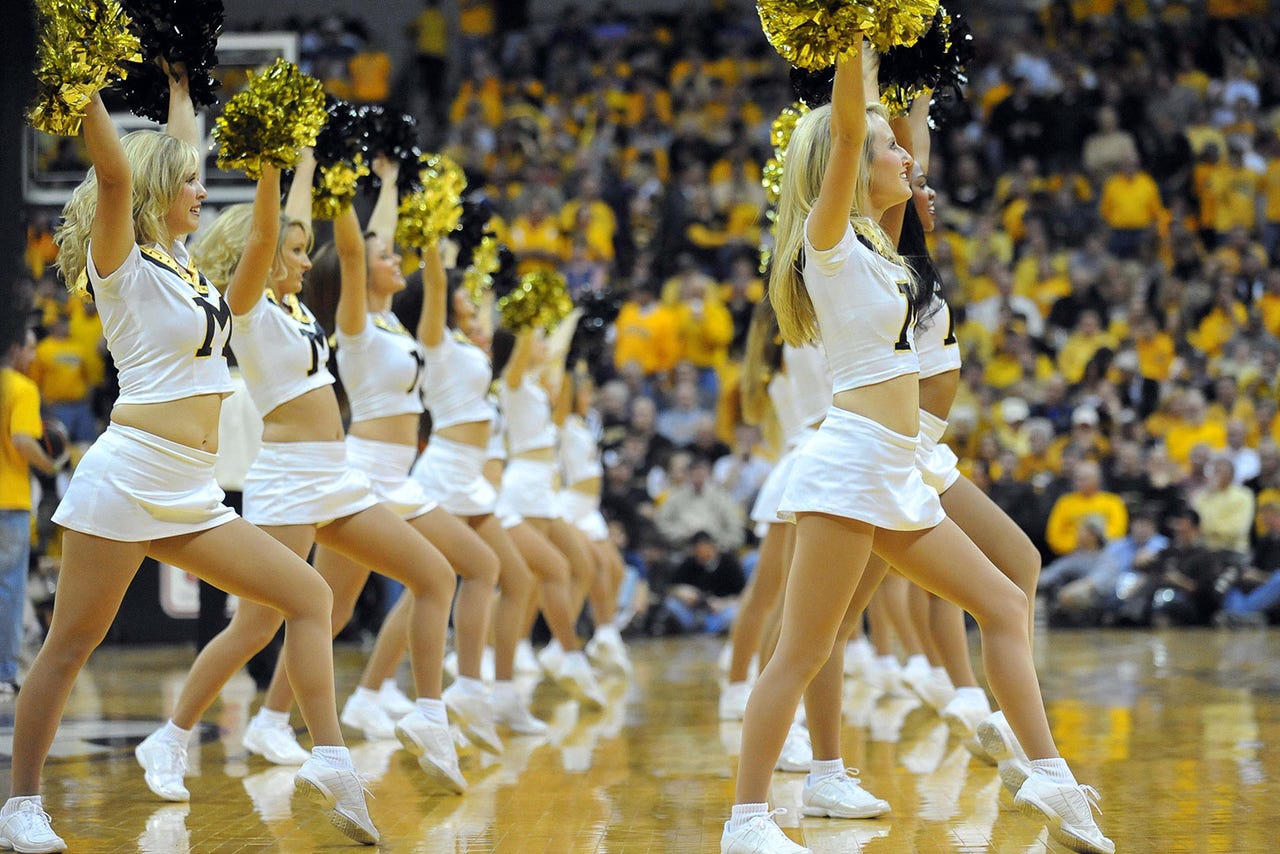 Lookin' good! Check out our gallery of SEC cheerleaders.
Oral Roberts led virtually the entire first half and probably would have been up by more than 40-38 at the intermission if their best player, Obi Emegano, had not picked up his second foul. A 6-3 junior, Emegano shot five for five from the floor and six for six on free throws -- in the first 7 1/2 minutes of the game. He had 18 points and Mizzou had 17 before the second media timeout.
But Emegano picked up a touch foul and sat out the final 12:35 of the half. Afterward, Sutton said he regretted not putting his star guard back in before the second half. Emegano, who suffered a season-ending knee injury in a loss at Saint Louis last November, finished with a game-high 30 points.
It was the Tigers who hardly missed after halftime, though. Back-to-back 3-pointers by Wes Clark and Tramaine Isabell gave Missouri its first real lead, 58-52, with 10:49 left. The Tigers stayed in front the rest of the way, building the lead to double digits with 3:06 to go on -- yes -- a 3-pointer by Deuce Bello.
In all, six Tigers made at least one shot from long distance, with starting guards Montaque Gill-Caesar (4 for 7) and Clark (3 of 4) leading the way. Gill-Caesar, a freshman out of Huntington (W.Va.) Prep via Canada, had missed 10 of 12 3-point attempts in the first two games.
Sophomore forward Johnathan Williams III swished two from behind the line, including one just when the shot clock was about to reach zero. As a freshman last year, Williams made four 3-pointers all season.
FOX SPORTS MIDWEST GIRLS: Read their bios, check out their upcoming appearances and view their photo galleries and videos.
"I guess we were feeling it," Williams said. "Everybody got it going."
Granted, Oral Roberts hardly is second-ranked Arizona -- the Tigers' next opponent Monday in the Maui Invitational -- but the Golden Eagles had beaten Frank Haith's new team, the Tulsa Golden Hurricane, by 10 points in their opener.
With three tough games coming in Hawaii next week, Anderson was able to breathe a little easier after what should serve as a confidence-builder for a young team leaning on seven freshmen and sophomores.
"They've been freaked out, I don't think there's any question," Anderson said about the effect of losing their opener. "That's why I hoped all day for something good to happen. They needed something good to happen. I'm not taking anything away from UMKC, but it was a great wakeup call and you have to continue to build on it."
No problem, as long as they repeat that kind of shooting performance.  
You can follow Stan McNeal on Twitter at @StanMcNeal or email him at stanmcneal@gmail.com.
---