National Football League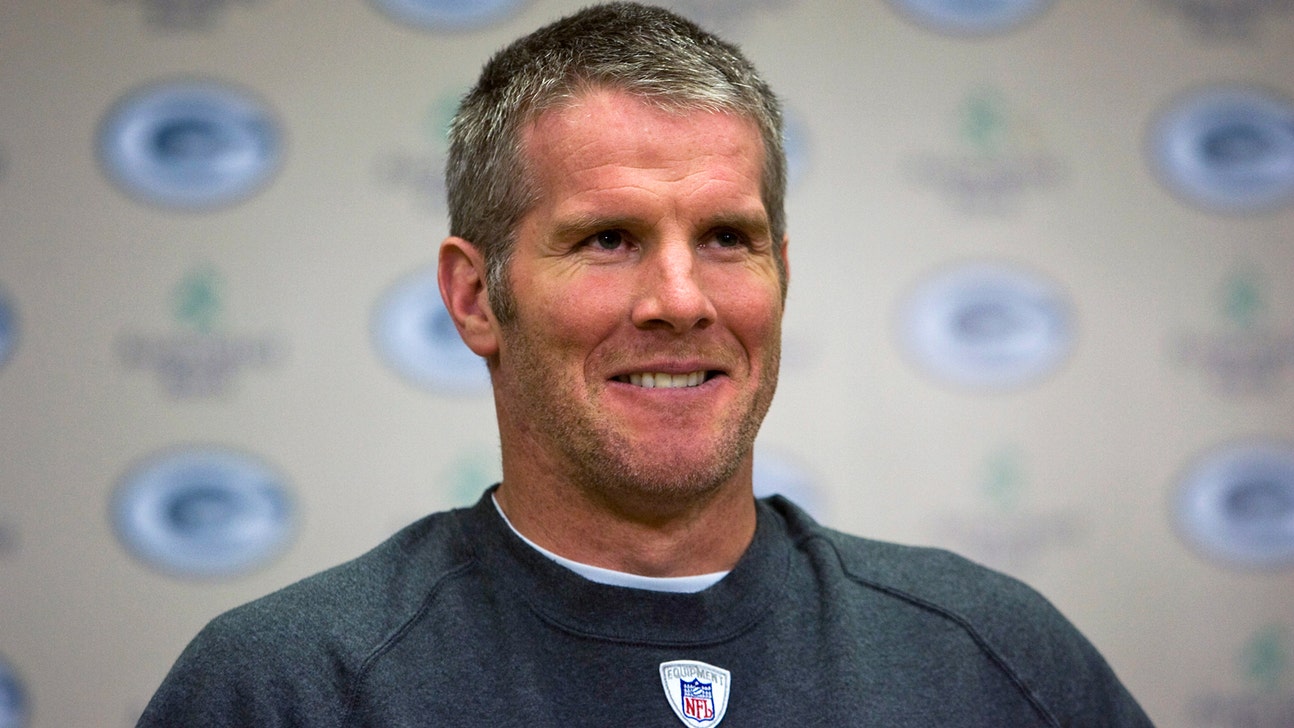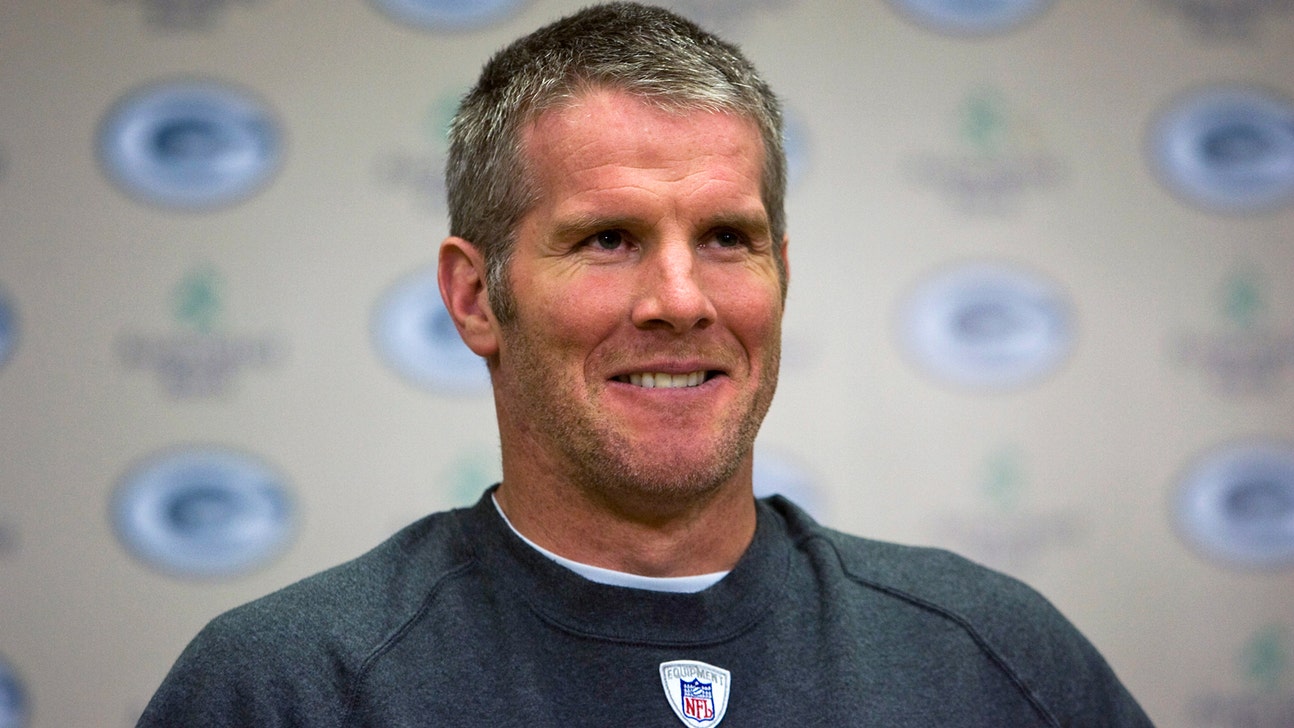 National Football League
Speechless Favre 'never dreamed' of being honored by Packers
Published
Aug. 4, 2014 6:59 p.m. ET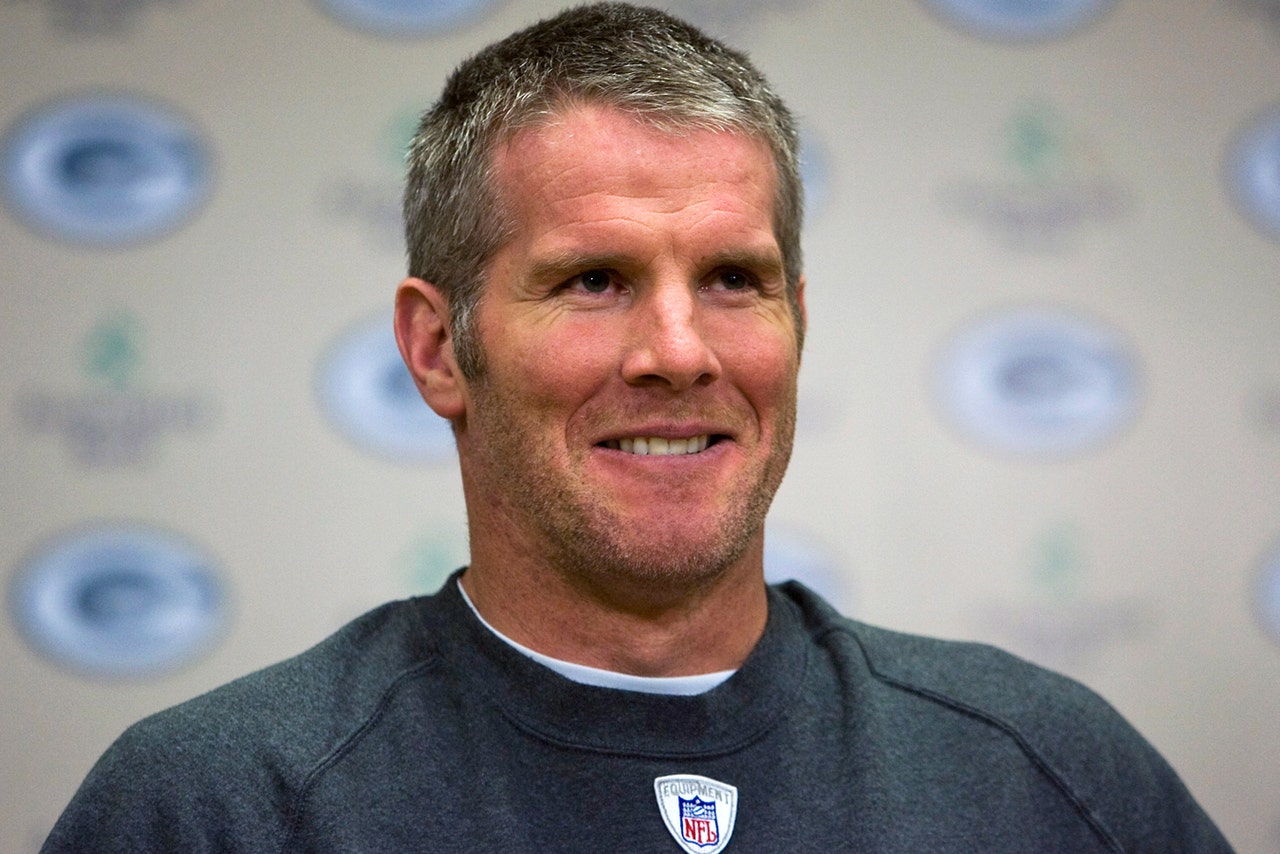 GREEN BAY, Wis. -- Brett Favre always knew this day would come. Despite a few rocky years between the former star quarterback and the team he led for 16 seasons, Favre had full confidence that he'd eventually be back with the Green Bay Packers.
While Monday afternoon's news conference was a significant step toward Favre becoming a permanent member of the Packers family, the reunion will become official on July 18, 2015. That's when Favre's No. 4 jersey will be retired and when he will be inducted into the Packers Hall of Fame.
Favre was not present for the announcement Monday, but he did join the proceedings by phone. In an introduction, former team president and CEO Bob Harlan -- who was with the organization when it acquired Favre from the Atlanta Falcons in a February 1992 trade -- described Favre as "the greatest competitor I've ever been around."
The three-time NFL Most Valuable Player said he was grateful to be remembered by the Packers in this way.
"Wow; I'm speechless," Favre said. "I'm honored, and I mean that from the bottom of my heart."
Favre will become just the sixth player in the franchise's 95-year history to have his number retired, joining Bart Starr (No. 15), Reggie White (No. 92), Don Hutson (No. 14), Ray Nitschke (No. 66) and Tony Canadeo (No. 3).
"It's just an amazing honor -- one that I never dreamed of," Favre said. "I always dreamed of playing pro football as a kid, but I had never dreamed of Hall of Fames and jerseys being retired and things of that nature. I just thought about playing and how much fun that would be. To be able to play one game in Green Bay is enough. To be able to play 16 wonderful years in Green Bay is just an amazing honor."
The Packers will be unveiling Favre's name and retired number on the Lambeau Field facade during a still-to-be-determined home game in 2015. However, when Favre is introduced to the crowd (a group of 80,000-plus fans that he claims he isn't concerned about booing him), he doesn't want to be alone.
"I would love to have -- along with (wife) Deanna and (daughters) Brittany and Breleigh along side me -- I would love to have Ron Wolf (the general manager who traded for him) walk out with me, and I'd love to have Mike Holmgren (who coached him for seven seasons)," Favre said. "If they can work that out at that time, that would be such a special moment, which it will be anyway. But to have them out there with me and celebrate that moment with me would be an amazing moment, which it already will be."
Favre doesn't want to wait until the 2015 season, though, to make his next appearance at Lambeau Field.
"It's at least in my best interests to come up prior to my induction and retiring my jersey," Favre said.
And he has an idea for how to make that happen.
"Wouldn't it be nice to flip the coin with Bart Starr prior to the game?" Favre said. "I've got chills right now thinking about it. I just think that fans, that would be an electric moment, and again, another honor, and I've always said that about Bart. If we could get that done, it would be an amazing moment."
Favre's run in Green Bay -- which was described Monday as "unprecedented" -- ended unceremoniously in 2008. After deciding to unretire, Favre was told by general manager Ted Thompson that the Packers had decided to give Aaron Rodgers a shot as starting quarterback and that the plan wasn't going to change. Soon after, Favre was traded to the New York Jets. That situation put an obvious strain on the relationship between Favre and Thompson, but there has been a bit of progress between the two of them.
"Ted, over the last couple of years, has sent some messages periodically," Favre said. "Very good messages, even back when I was playing elsewhere. Just complimentary, which I returned, as well."
Thompson and Mike McCarthy (who was Favre's head coach in 2006 and 2007) were both in attendance for the Monday news conference.
"I have not talked to either recently," Favre said.
Favre was in full Packers mode Monday. He referred to the team as "our organization," repeating and emphasizing the use of "our." Favre also didn't exactly put a lot of stock into his one year in Atlanta, his one year with the Jets or the final two years of his career that were spent with the division-rival Minnesota Vikings.
"I was always a Packer and that's the way, and it's like borrowed time elsewhere," he said. "I was proud to say that I am a Packer and will always be a Packer and am honored that I've gotten the opportunity to do that."
It didn't take Favre long after his final season in 2010 to realize that he felt that way about the Packers. Many blamed Favre for waiting so long to rejoin Green Bay post-retirement, but apparently the delay wasn't his idea.
"In all honesty, I was probably more ready sooner than maybe everyone else was, just because I know my heart and how I feel about my career," Favre said. "My goodness, 16 years in Green Bay, wonderful years, and playing almost every single game which I suited up for. That's what I am, that's how I look at myself and how I will be remembered, as a Packer.
"Not long after I retired from playing, I felt it was time. It's amazing how quickly time passes by. It seems like the older you get, the quicker it goes, and here we are several years later talking about it. But now it's in stone. It's going to be done, and even for me, I don't really dwell on the whys, the whats and whens. Here we are, it's going to be done and I'm truly honored for that."
Favre's passion for football was described by Harlan as similar to "the enthusiasm of a kid on the sandlot." That was evident in the 253 regular-season starts that Favre made in a Packers uniform.
Now at age 44, Favre is mostly relaxing and spending time with his family. Aside from coaching Oak Grove High School last season to the Mississippi 6A state title (a job that he won't return to this year), Favre has been watching his 10th-grade daughter's volleyball team and his wife Deanna's triathlons.
"I really don't miss playing," Favre said. "I didn't know what to expect. I jokingly say I retired several times so, for a brief moment, I kind of knew what it was like to not play. But I didn't really know. For years, dating back to fifth grade when I started playing, that's all I knew was just playing football. So, I didn't really know what to expect.
"I'm really not in a hurry to do anything. I enjoy it. I'm content with where I am, and that's a blessing, as well."
Favre's schedule added one date to it next July, and perhaps another could soon join it on the calendar if the Packers are able to arrange for him and Starr to do a coin toss together. But after years of wondering if (or when) the Packers and Favre would be together again, that can now be put to rest.
"This is a great honor," he said. "I'm blushing, really. I knew this moment over the last couple years would come and I'm just thankful that we're here and it's set in stone and it's going be done."
Follow Paul Imig on Twitter
---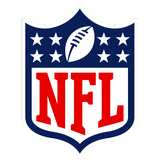 Get more from National Football League
Follow your favorites to get information about games, news and more
---