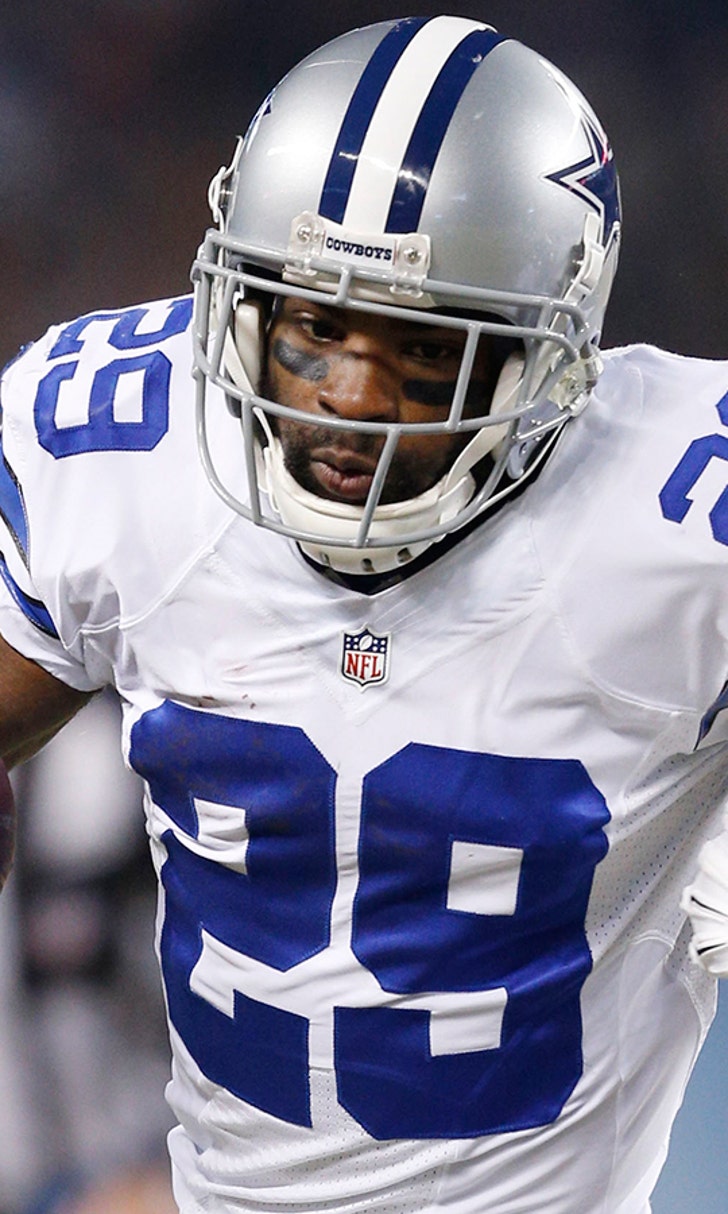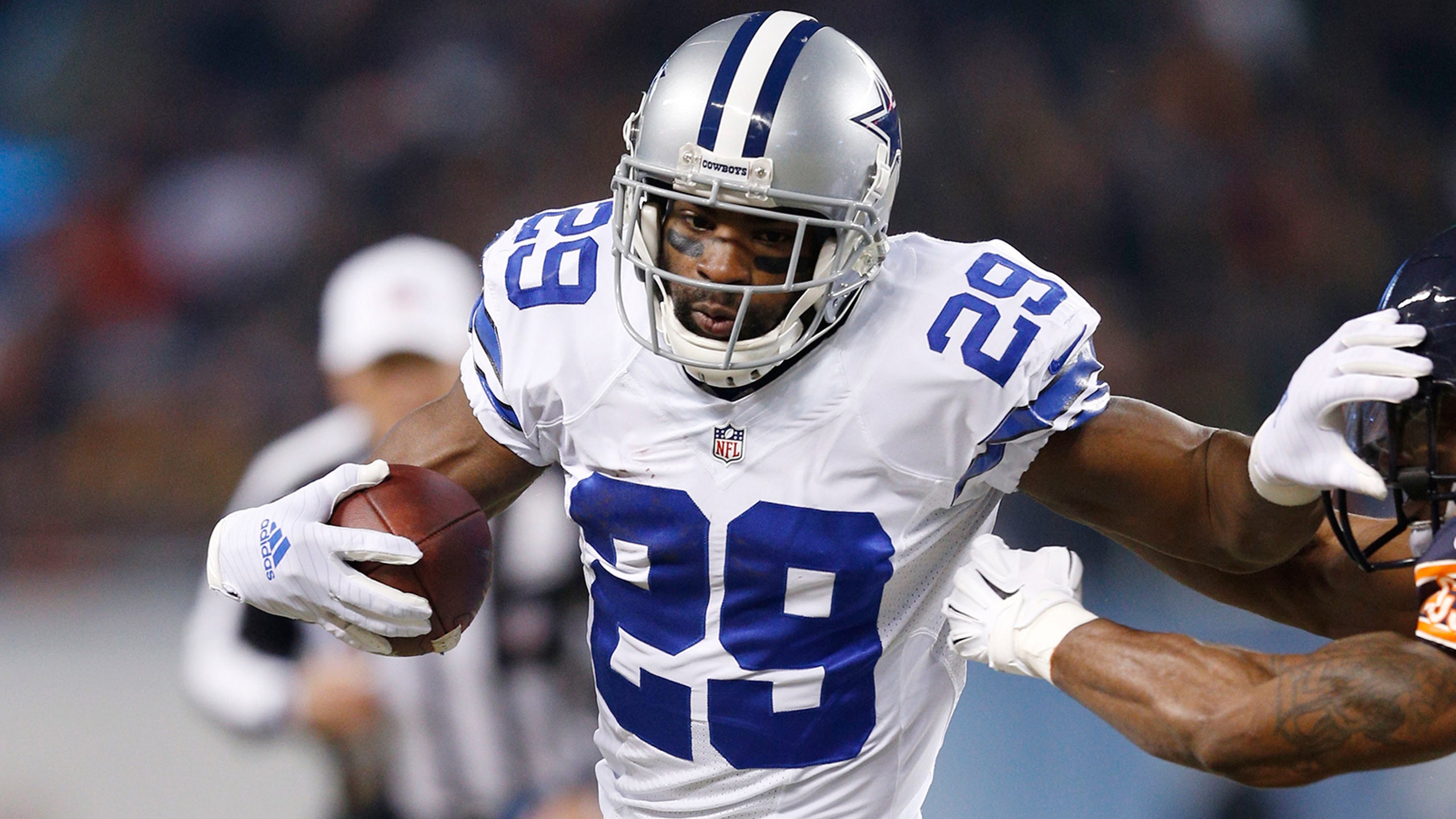 Sources: Cowboys optimistic DeMarco Murray plays against Colts
BY foxsports • December 16, 2014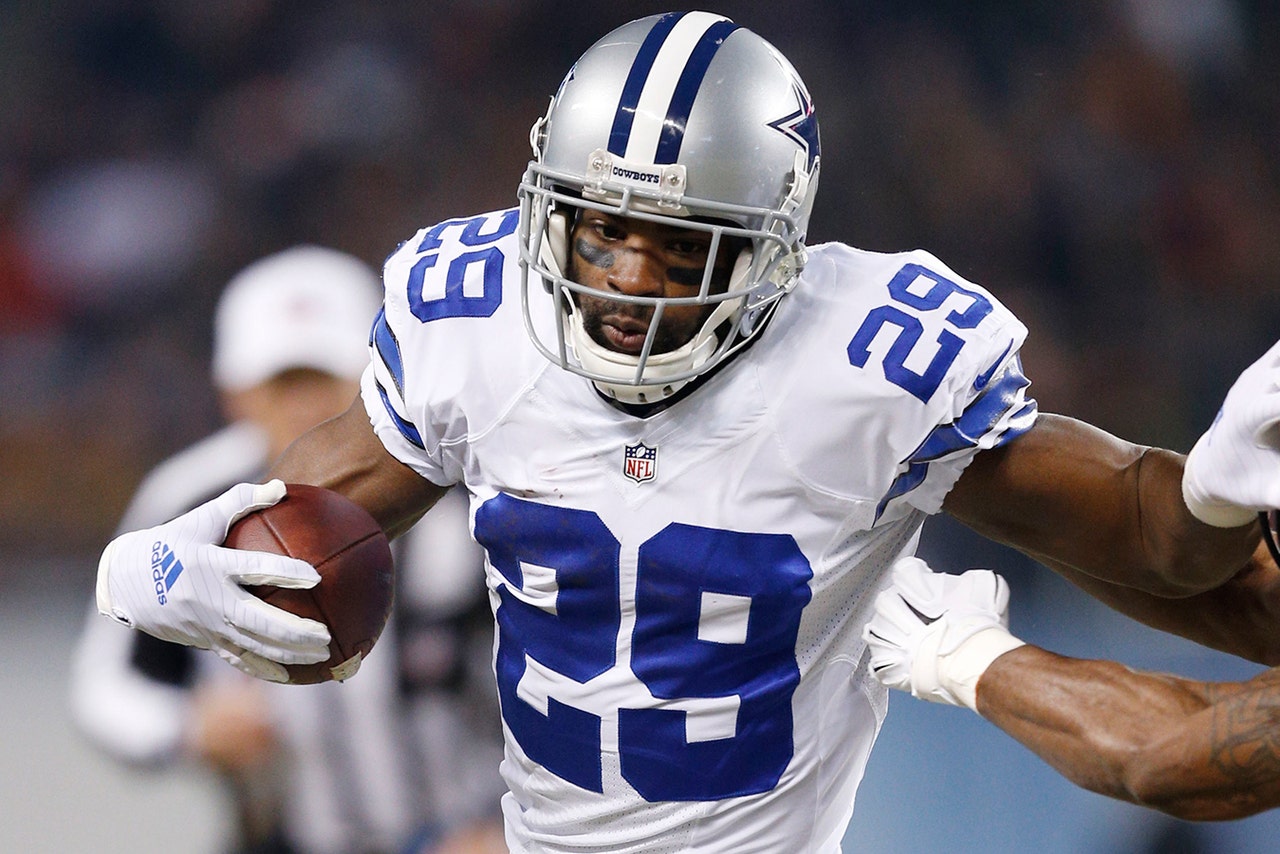 IRVING - The Dallas Cowboys are optimistic running back DeMarco Murray can wear a cast on his hand following Monday surgery and still play in Sunday's game against the visiting Colts, team sources tell FOX Sports Southwest.
"He's as strong-willed and determined an individual as I've ever been around,'' coach Jason Garrett said. "And if anybody has a chance to come back, he does."
Murray, the NFL's leading rusher, underwent surgery Monday to repair the fourth metacarpal bone (above his left ring finger) suffered in the team's Week 15 win at Philadelphia. That procedure was first revealed on 105.3 The Fan by team COO Stephen Jones.
While the Cowboys will publicly note Murray as a "game-time decision'' for the Colts, the team will actually get a feel for his availability during the practice week, according to a source. They'll work through concerns that include his ability to grasp the ball with his left hand (even though he prefers to carry it with his right), to catch passes out of the backfield and to pass-block.
FOX SPORTS DAILY
COWBOYS EDITION
Cowboys News To Your Inbox!
*By clicking "SUBSCRIBE", you have read and agreed to the Fox Sports Privacy Policy and Terms of Use.
"The biggest questions we have to ask ourselves (are), 'Is he functional to do his job? Can he hold the football? Can he carry it under duress? Can he block? Can he do the things necessary to play the position?'" said Garrett, aware that there is precedent for a player with this injury/surgery sitting out a week before returning.
Dallas is also working through injury concerns with offensive linemen Doug Free (foot/ankle) and Zack Martin (ankle). Free's issue is presently the more problematic of the two.
Joseph Randle (and scatback Lance Dunbar) will be ready in case Murray is a no-go, but Murray has every reason to give this a shot. Helping the 10-4 Cowboys get to the playoffs tops the list of reasons. So does his pursuit of a rushing title. And as a free-agent to be, so does proving his contractual value to the Cowboys and the rest of the NFL.
MORE FROM FOX SPORTS SOUTHWEST: 
- VOTE: College football playoff of BCS era champions
- Ranking NFL quarterback salaries
- Oldest player on every NBA team
---
---