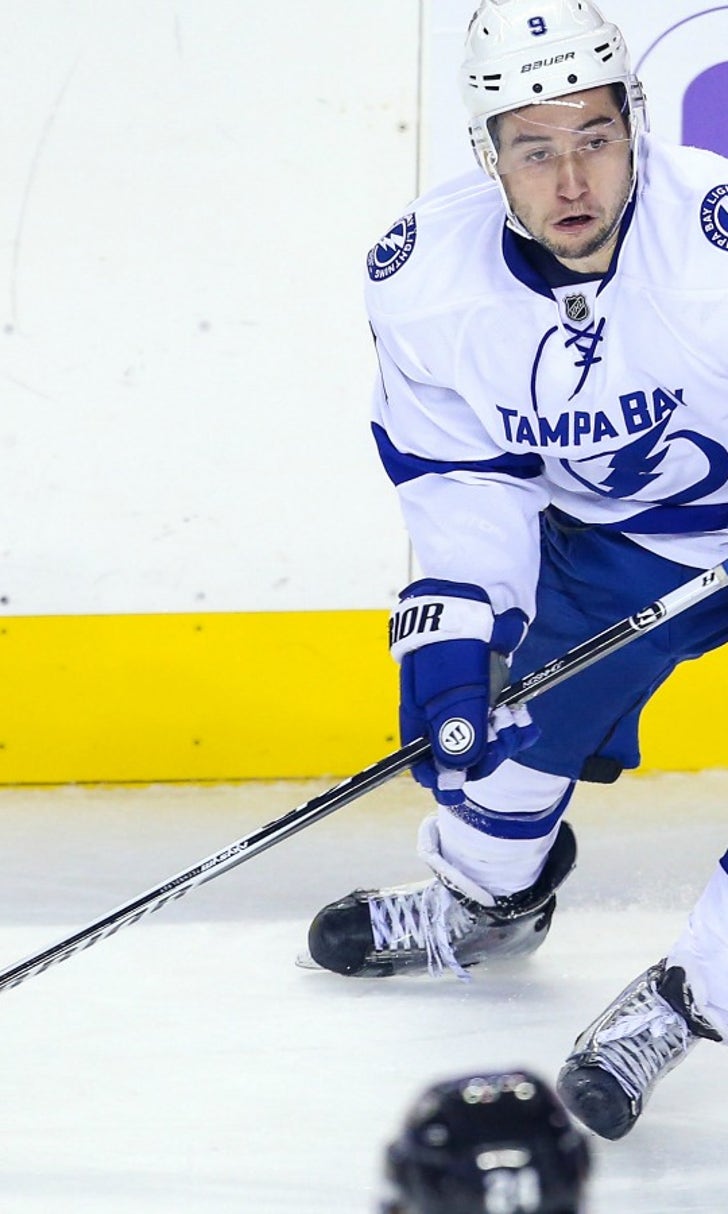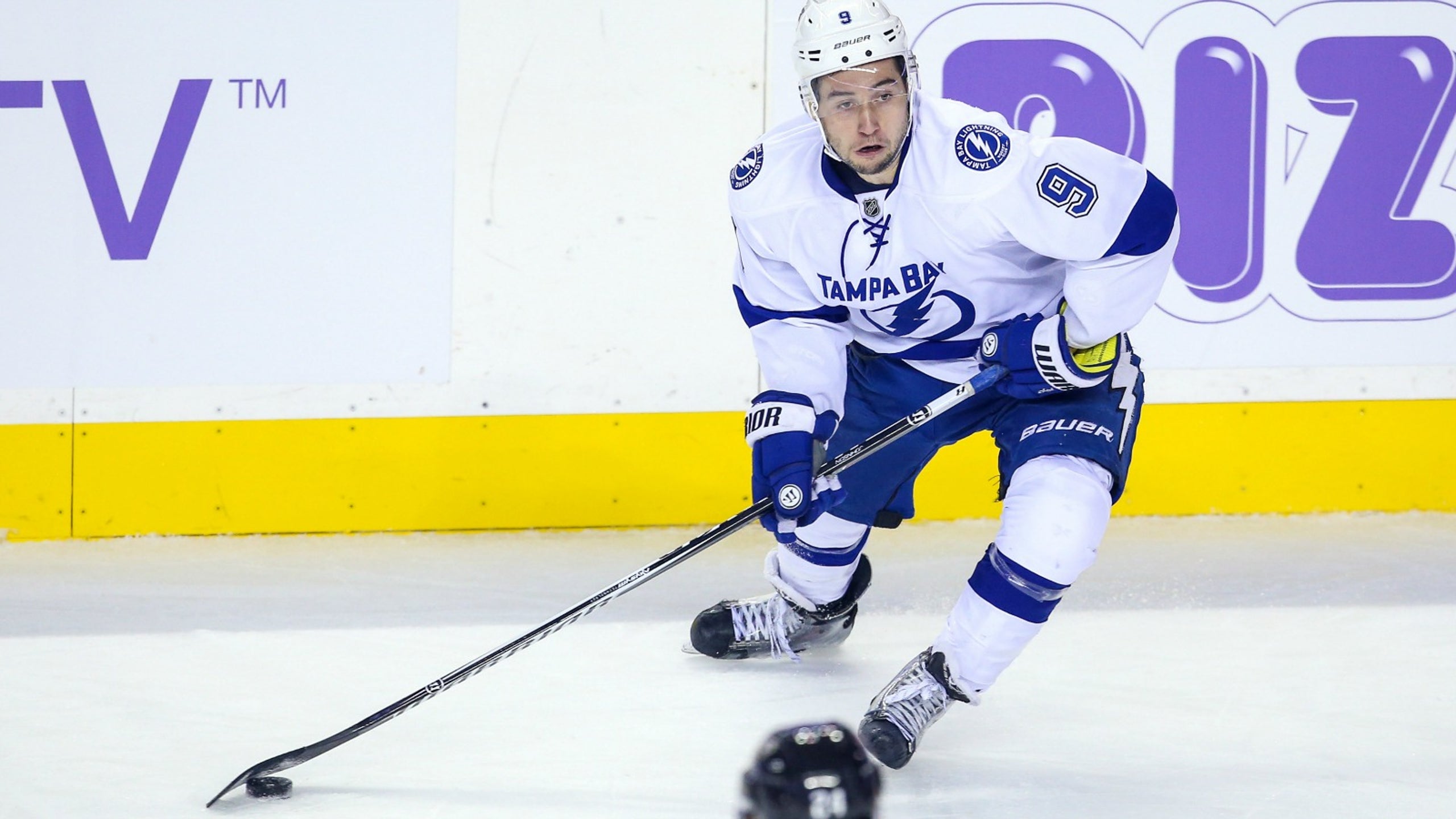 'Sophomore slump' not applicable to Lightning's Tyler Johnson
BY foxsports • November 16, 2014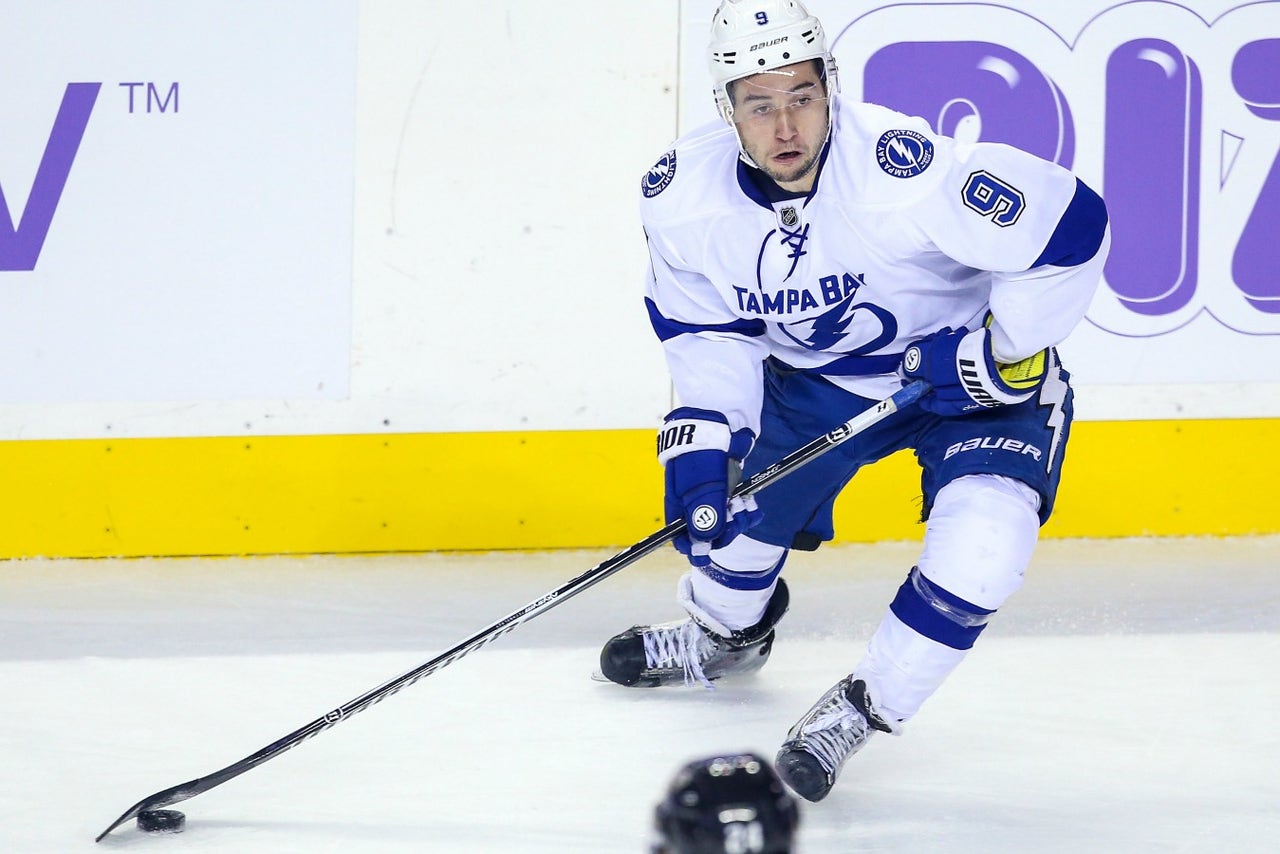 TAMPA, Fla. -- Tyler Johnson treats the notion of the sophomore slump like an article of trash to be crumpled and discarded. He doesn't believe in it. He views the label as something to be placed as far out his consciousness as possible. 
Saying that is one thing, but carrying out the act is a difficult task that requires mental and physical discipline. Glance at the Tampa Bay Lightning's stat sheet these days, and it's clear that the young center has made good on his goal early to shred the sophomore-slump possibility. He's tied with Steven Stamkos for a team-high 19 points, and only six other NHL players have more than his 13 assists.
"I never really thought about the sophomore slump," said Johnson, after earning his sixth goal of the season in a 5-2 victory over the New York Islanders on Saturday night at Amalie Arena. "It's something I never thought was true. I never understood it. I've just been trying to get better every game. I feel more confident as everything goes on. I felt more confident as last year went on, as the summer went on, and now this year as well. So I just try to build on it, try to become a better player in whatever ways possible."
Conventional wisdom says Johnson, 24, isn't supposed to make his sophomore challenge look this easy, not this early and not with this much consistency. He has earned at least one point in 13 of 18 games. He has found a comfortable niche in a line that includes Ondrej Palat and Nikita Kucherov.
Johnson's sprint is revealing of the fighter's mentality that he has shown all along. He went undrafted. He burst onto the scene last season, earning 24 goals and 26 assists on his way to becoming a Calder Trophy finalist.
The sophomore-slump possibility has been there in recent weeks, hovering like a dark cloud in the distance. But Johnson has kept letdown from becoming reality so far, in part because of a scrapper's mentality formed because of his path to reach the NHL, in part because he envisions no other way to go about his craft.
"I have good line-mates, a good team," he said. "Our offense the way that we're going right now, we're scoring a lot of goals. So I kind of have to be getting those points somehow, I guess. It's just one of those things -- working hard, getting those chances, and when we get those chances, we're burying them."
Johnson, if he continues to do so, can serve as a model for others. Teammates like Jonathan Drouin and Cedric Paquette would be wise to study Johnson's relentless approach to the game, a profile that has become well-rounded because of repetition and meticulous attention to detail.
Johnson's path wasn't without potholes, and with the way he plays, it sometimes appears that he flirts with disaster. A nasty cross-check by Chicago Blackhawks defenseman Brent Seabrook to the midsection last Tuesday at the United Center, a hit that looked like it could have led to an absence of significance, is an example of how fragile momentum can appear to be. Hockey can be unforgiving.
But the best part about Johnson is that he doesn't alter who he is on the ice, no matter the bruises that come his way. At 5-foot-9, 175 pounds, he has the look of a proud underdog, and that personality trait has lifted him to be among Tampa Bay's most consistent producers. He doesn't blink.
"We have a young team here, and I think everybody is doing well," Paquette said. "So we've just got to follow our plan. Johnson had a great season last year as a rookie, and I think (I) just try to make him as an example."
Remember, Johnson wasn't a decorated prospect who seemed destined for greatness. He wasn't a Stamkos-like phenom drafted in the first round. His gains enjoyed to this point have been the product of his own desire to become all he can be, and because he has scratched and clawed to reach this far, it's a wise bet that a slide won't come soon.
"He plays with strengths," Lightning coach Jon Cooper said. "He uses his speed. He gets to areas where goals are scored. Playing in the American League with a lot of those guys, that's where you get to put a little ointment on your warts, because everybody's got them -- from the head coach all the way down to the trainers. You keep building on your strengths when you've got to round out your game. Tyler Johnson became a 200-foot player, and that's why he's a full-time NHLer and excelling at it."
That reality has been made possible because Johnson doesn't overthink his role. He's a youthful spark. He's a jolt of energy, both quick and clean. He has grown in the NHL with his coach to make the Lightning a maturing Eastern Conference contender in the Cooper Era.
Johnson wasn't always that way, of course. What's seen now is the product of an extended journey to refine his skill both on and off the ice, with stops in glamorous locations like Spokane, Norfolk and Syracuse along the way. 
His story is not one of effortless transitions with titles like "prodigy" and "star prospect in waiting" as part of an assumed rise. 
Johnson is a blue-collar presence. He's more coal miner than Silicon Valley entrepreneur, and he owns that reputation with pride.
"Just preseason was a little different," he said. "Some things were nearly there but a little bit off. And I contributed that to some harass, but at the same time, I felt like I was going to have more composure (this season), going to have more confidence. And I think that has just kind of carried over."
Sophomore slump? Forget about it. 
For now, that label appears destined for the wastebasket.
You can follow Andrew Astleford on Twitter @aastleford or email him at aastleford@gmail.com.
---
---