Oklahoma Sooners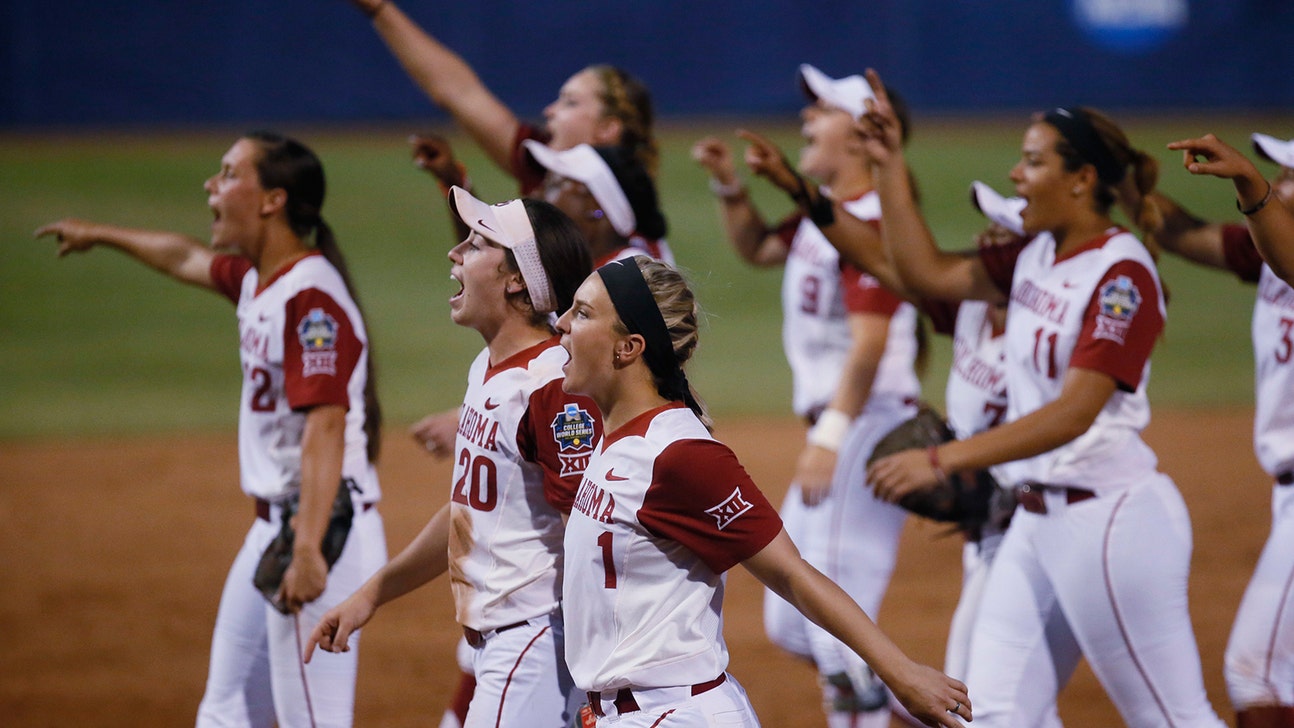 Oklahoma Sooners
Sooners one win away from softball national title
Published
Jun. 6, 2016 11:40 p.m. ET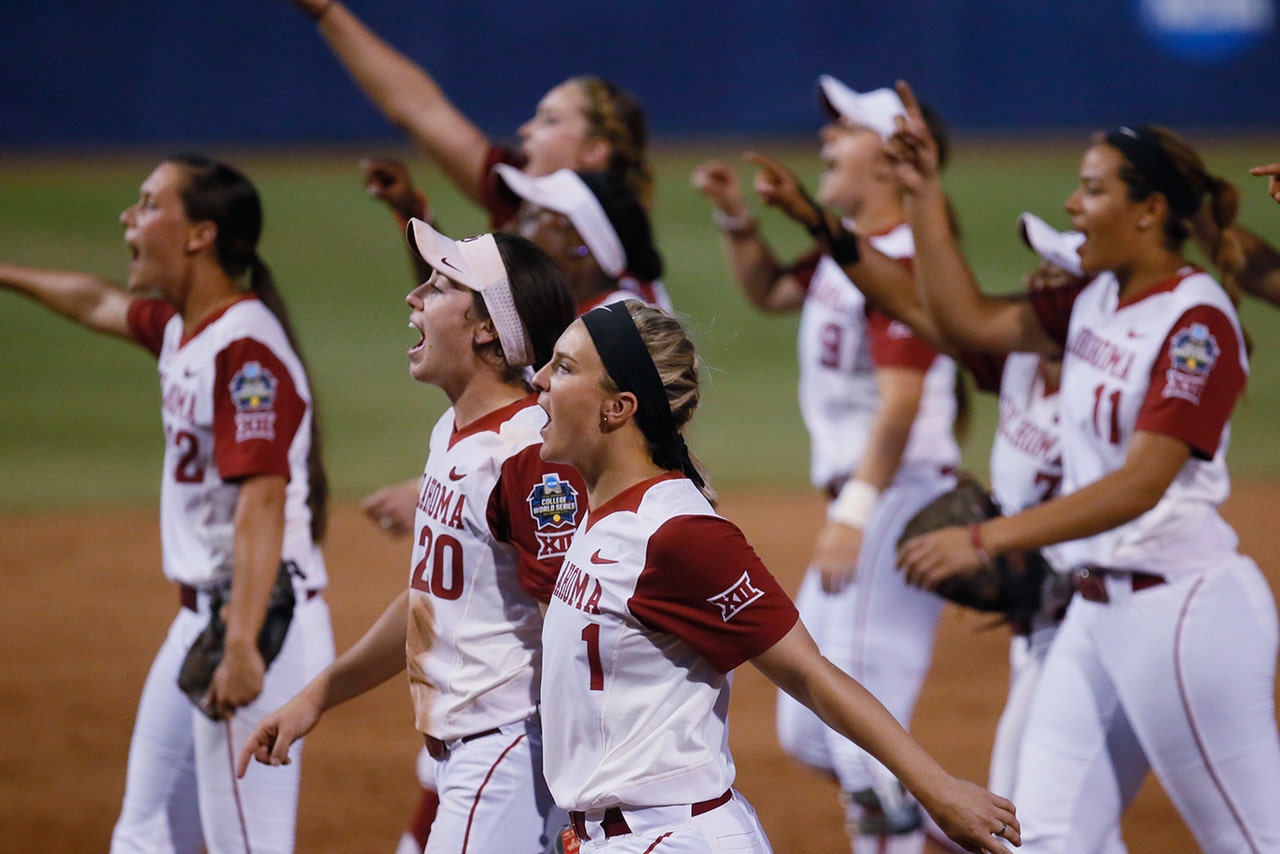 OKLAHOMA CITY (AP) -- Oklahoma keeps fighting its way out of trouble.
If the Sooners do it one more time, they'll be softball national champions.
Sydney Romero hit a three-run homer in the third inning and Shay Knighten made a critical defensive play in the seventh, leading Oklahoma a 3-2 victory on Monday night over Auburn in Game 1 of the best-of-three championship series.
Oklahoma (56-7), which won national titles in 2000 and 2013, extended its school-record win streak to 31 games.
Game 2 is Tuesday night.
Auburn's Jade Rhodes hit a two-run homer in the top of the seventh to cut Oklahoma's lead to 3-2. With one out and runners on second and third, Auburn's Courtney Shea sent a hard shot down the first base line, but Knighten threw out pinch runner Casey McCrackin at home.
"I don't know why, but I had a feeling that the ball was going to be hit to the right side, and I knew how they swing, it was going to be hit hard," Knighten said.
"So I just knew if I keep my body in front of it, knock it down, I'll have a play somewhere. I just took it off the chin, and I saw her running, so I just tried to get it as quick as I could but make an accurate throw to Lea (Wodach, the catcher), and she stuck it."
Oklahoma pitcher Paige Parker forced the next batter, Tiffany Howard, to pop out to end the game.
It was similar to Oklahoma's finish Saturday against Michigan. The Wolverines had trimmed Oklahoma's lead to 7-5 and had the bases loaded with two outs before Parker got a grounder to end the game.
Oklahoma coach Patty Gasso isn't sure how a team full of freshmen and sophomores keeps getting it done in pressure situations.
"I wish I could bottle it up and keep it because it's pretty incredible," Gasso said. "It's just their spirit of competition and refusing to lose, not wanting to get beat, finding ways to make plays, finding things -- finding ways to make things happen in their favor."
Romero, a freshman, sent a pitch from Auburn's Lexi Davis into the seats just left of center field with two outs in the third inning to give the Sooners the cushion they needed.
Even with the trouble Parker got into in the final inning, she only threw 91 pitches.
"Very important, but also at the same time, when you get into this game, you can't feel -- you cannot feel anything," Gasso said. "You cannot feel pain. You cannot feel tired. You cannot feel sore. You can't. You've got to live off of adrenaline. That's what wins championships. So there are no excuses, anyone, no one."
Auburn had won its previous two world series games by one run, but couldn't find the magic this time. Davis went the distance and got her first loss of the season in only her seventh decision.
"There was some talk about why she was pitching, and I think you saw why she pitched," Auburn coach Clint Myers said. "She gave up seven hits. Five never left the infield. If we make a play at first base, we win that ballgame. She pitched well enough to win, we just didn't support her defensively or offensively."
Auburn lost its first game to Arizona in the Super Regionals before winning the next two to qualify for the world series. The Tigers feel they might have figured out Parker as well.
"It's not over," Auburn's Emily Carosone said. "The season is not over yet. We still have a game to play with and two more to win. We know what we need to do. They have one pitcher, and in the last inning you could see we were on her."
---
---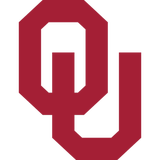 Get more from Oklahoma Sooners
Follow your favorites to get information about games, news and more
---