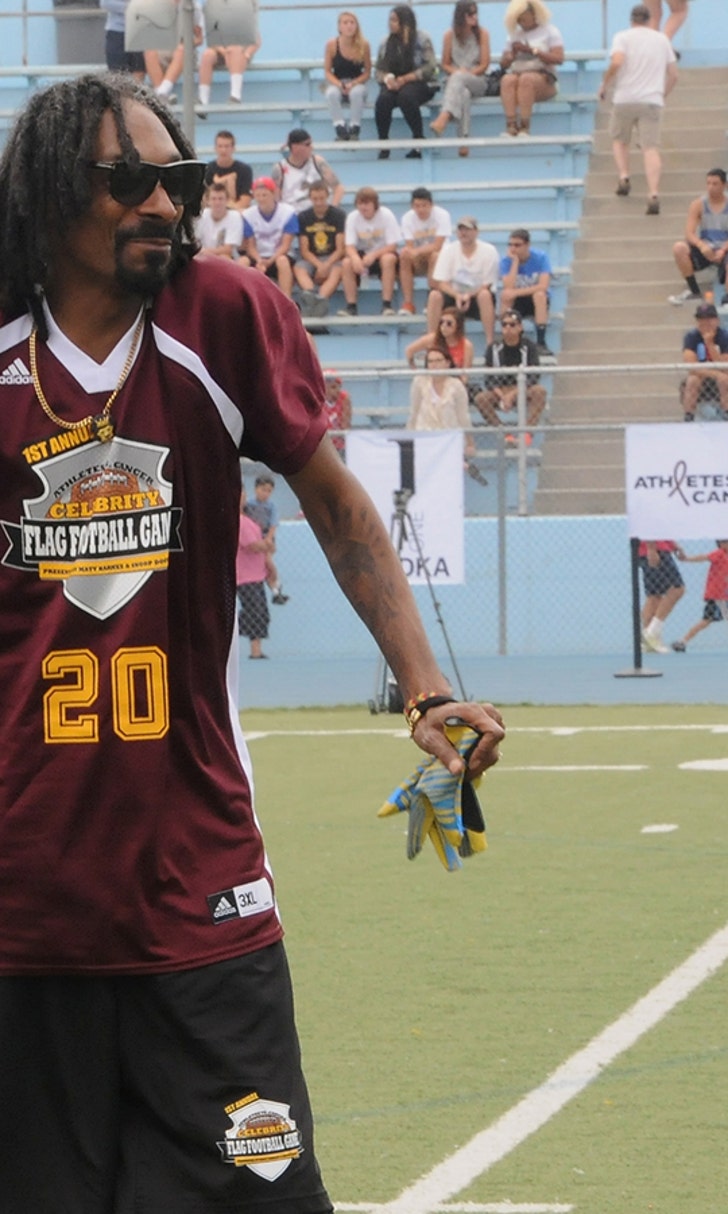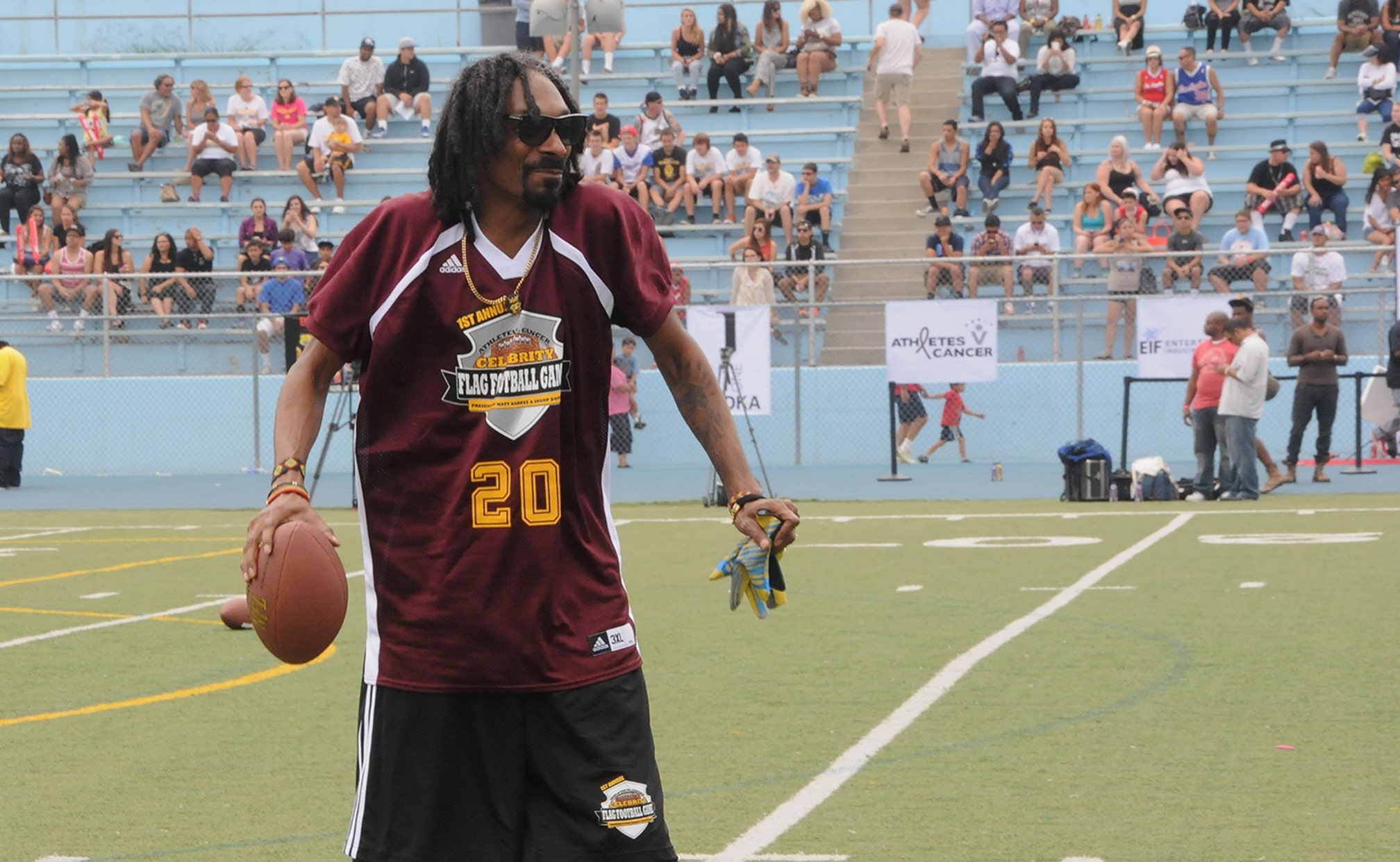 Snoop Dogg pens fight song for son's top-ranked high school football team
BY foxsports • October 2, 2014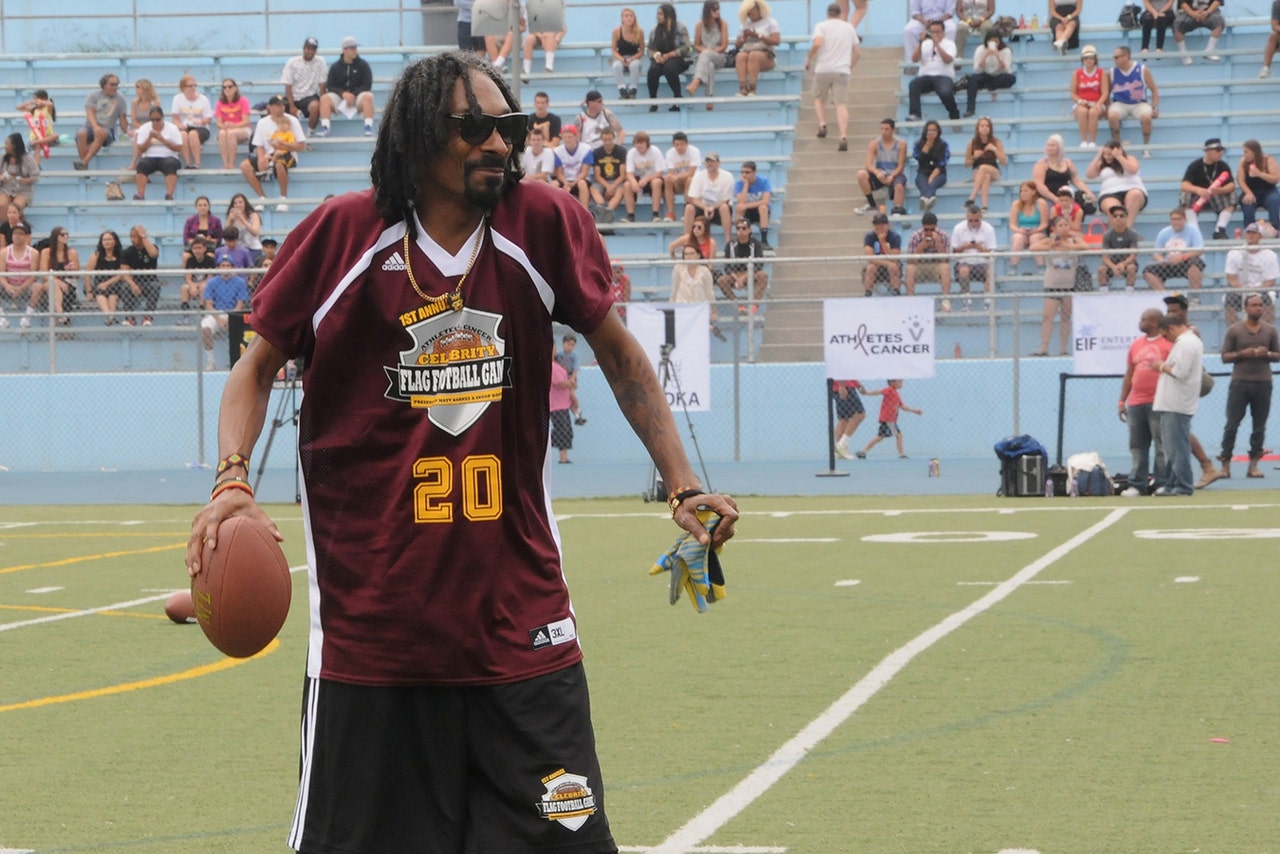 Snoop Dogg loves football. He's active in running youth leagues and is a huge Pittsburgh Steelers fan, and his heart now is with Bishop Gorman, the No. 1 high school team in the land.
That's because his son, Cordell Broadus, is one of the stars on the Gaels. Last week, Bishop Gorman knocked off then-No 1 St. John Bosco, 34-31, on national TV. With Snoop Dogg present -- he was wearing a shirt that read "Ain't Nothing But A G Thang," Broadus and his teammates raced to a huge lead and held off a rally to become the No. 1 team in the nation.
Snoop has now penned a song with Flava Flav to celebrate the Gaels' great success.
Check it out here:
---