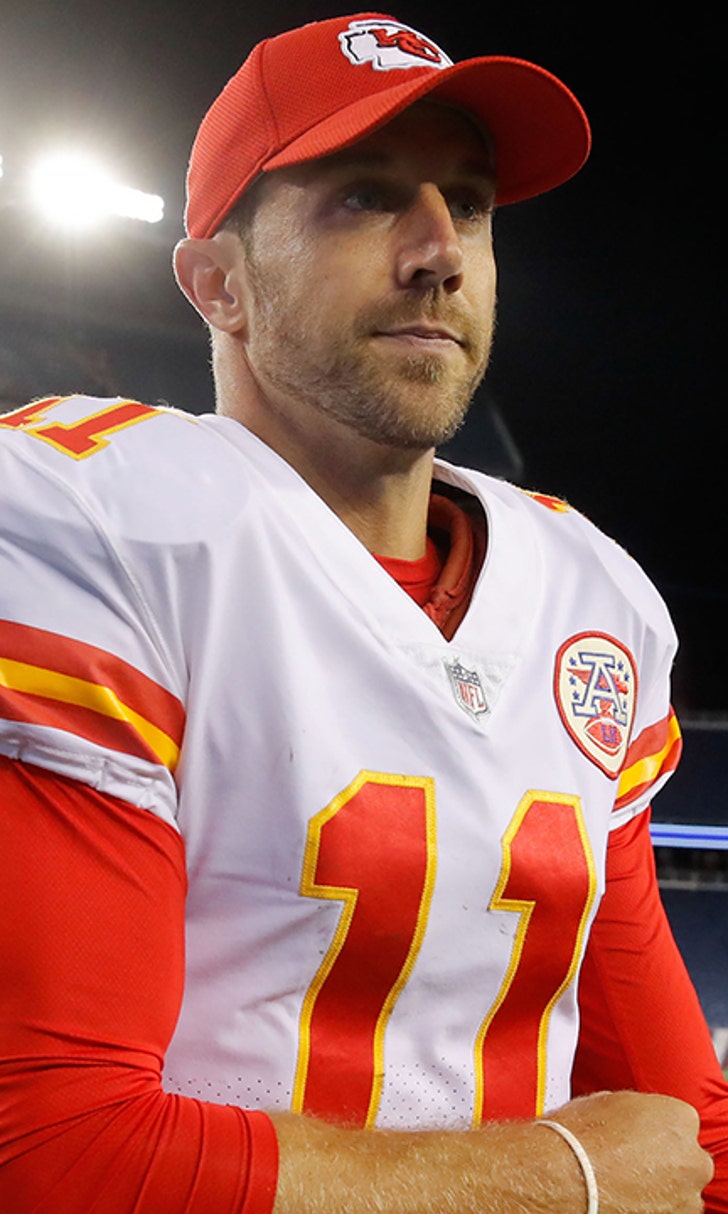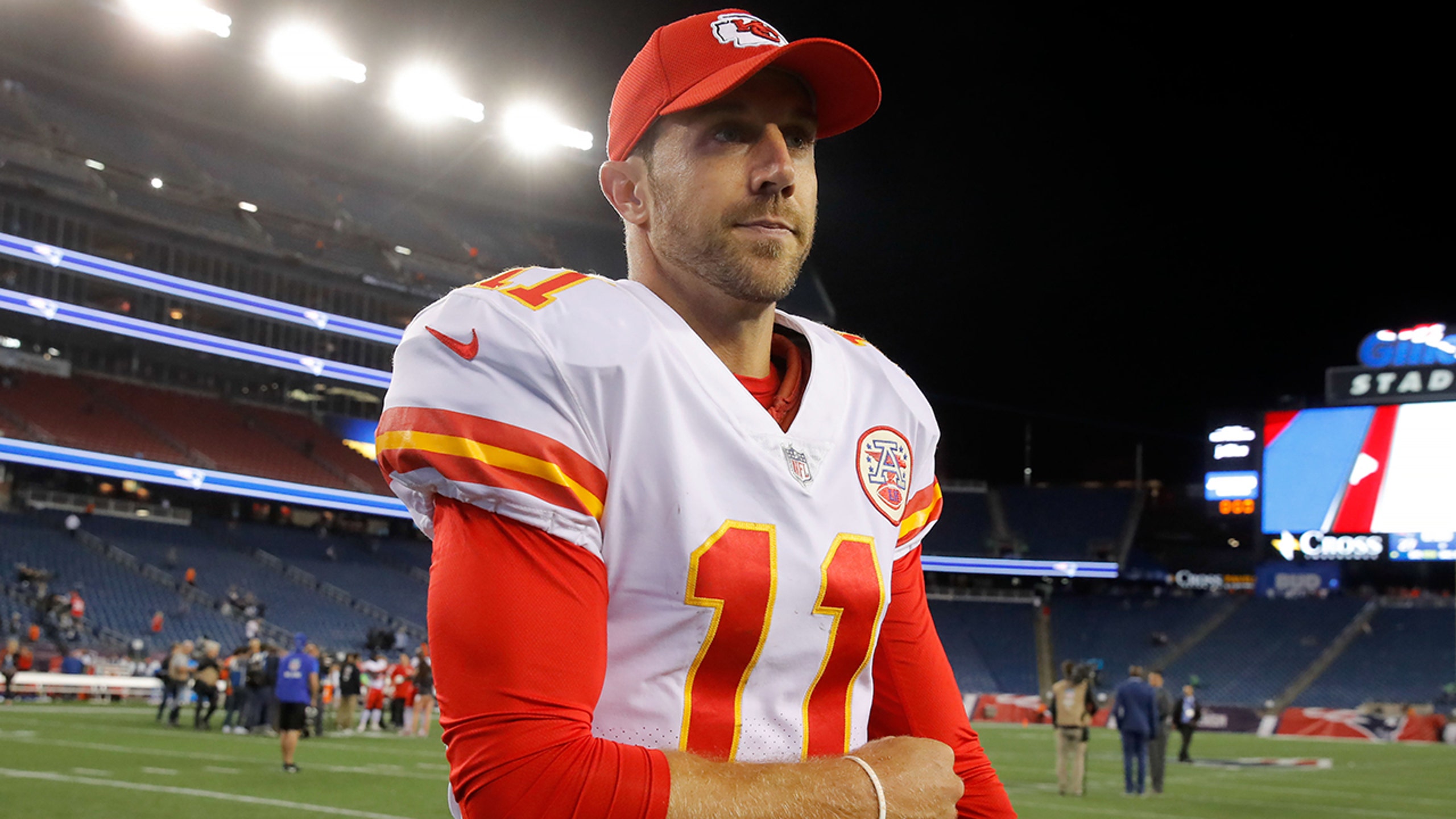 Smith staying focused after Chiefs' impressive opening-week win
September 13, 2017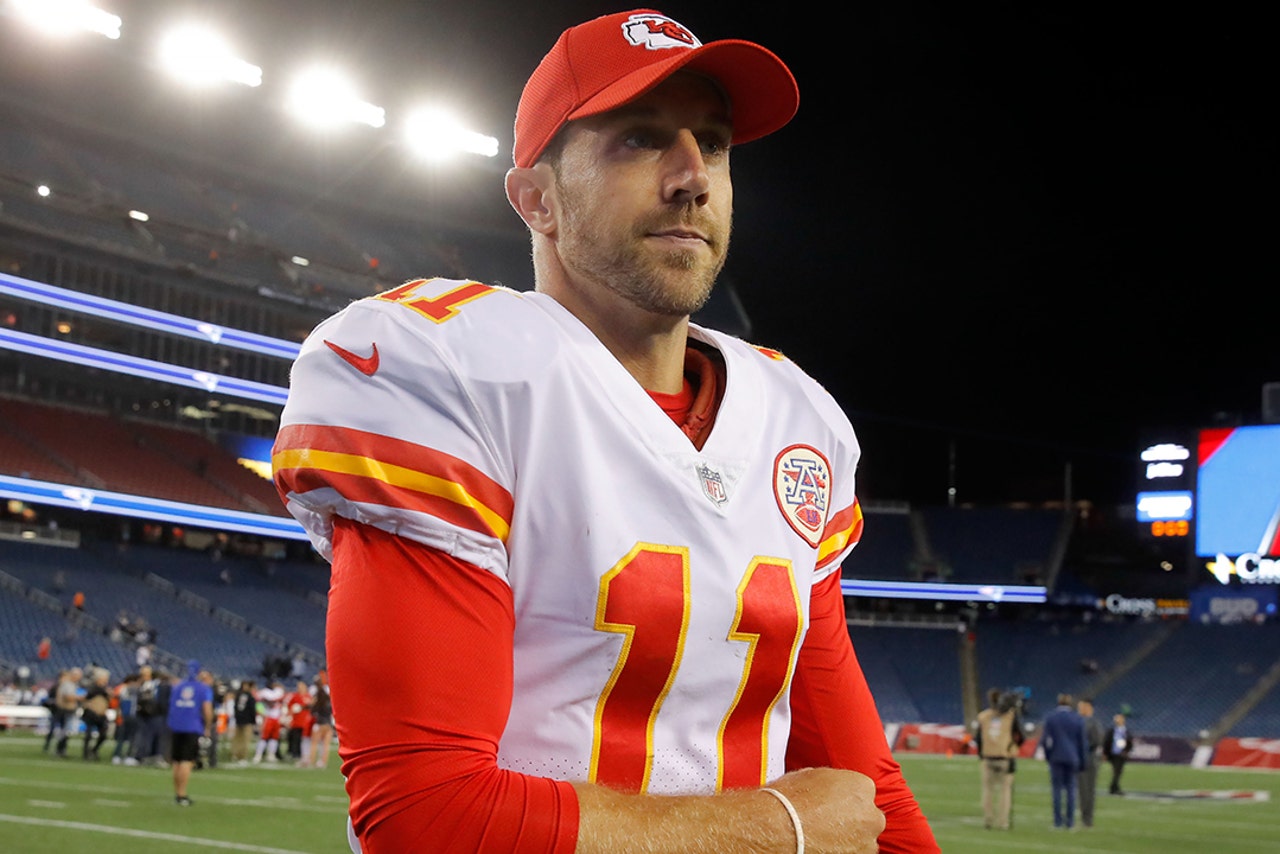 After an impressive win over the Patriots last week, Alex Smith has his attention focused on facing the Eagles this weekend.
KANSAS CITY, Mo. -- A year ago, all four of Kansas City's regular-season losses came after big wins. Big wins like the Chiefs' rout of New England last week to open their season.

Two of those losses came at Arrowhead Stadium, which will be the site of Sunday's game against Philadelphia. The Eagles opened their season with a 30-17 win over Washington.

For quarterback Alex Smith, word that he was the AFC's Offensive Player of the Week after the upset of the Patriots brought only a brief smile.

"I just think that if you play long enough you realize how quick things can change," Smith said Wednesday. "One week everybody's raving about you and how quickly it can flip if you drink the Kool-Aid."

Smith finished the opener 28-of-35 passing for 368 yards and four touchdowns, but that's old news to him and the rest of the Chiefs.

"Certainly it's nice, but at this point I feel like preparations are already begun on the Eagles," he said. "I've certainly seen teams where they play really good and they're feeling so good about themselves and walk into the next week and get smacked in the mouth."

Last season, the Chiefs struggled converting third downs and putting the ball into the end zone, instead settling for field goals. None of those flaws showed up against New England.

Smith said the team executing well in critical situations proved the difference.

"And that's a lot to playing quarterback," Smith explained. "The big moments, third down, red zone, two-minute, all those situations, you've got to be good and those change games."

Coach Andy Reid often speaks about his quarterbacks putting their own stamp on the West Coast offense. Smith's comfort level appears at peak level entering his fifth season in Reid's system.

"I just want Alex to be Alex, that's all," Reid said. "We've added stuff, which we do every year. The more he's been in it, the more input he's had."

One wrinkle in this year's offense popped up in the season opener. No quarterback in the league in 2016 took less time to throw after receiving the snap than Smith, according to the NFL's Next Gen stats. In Week 1, only three quarterbacks took more time to throw than Smith.

No play better illustrated the protection provided to a more patient Smith than his 78-yard touchdown pass to Kareem Hunt out of the backfield.



"We're asking a lot of our offensive line and to give that kind of time for that play to develop, a play that does take a little time, was big," Smith said. "All that stuff starts with those guys up front."

Maintaining the combination of execution and patience falls on Smith. The veteran quarterback put the focus on the team's few mistakes against the Patriots to turn focus from the distractions to the Eagles.

"I think we know we're capable of playing better," Smith said. "We had a lot of self-inflicted mistakes and penalties being a part of that, especially crucial ones."

It's hard to believe the Chiefs' offense could play better than it did in Week 1. Reid knows that Smith remains the key in making that happen.

"I don't want him to look anywhere other than getting ready for the game, whatever game it is, get ready for it and be yourself," Reid said. "That's plenty good."
---
---