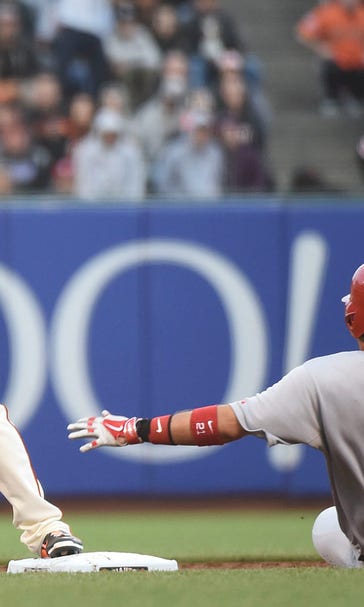 Slumping St. Louis offense falls flat in second straight shutout
BY foxsports • July 2, 2014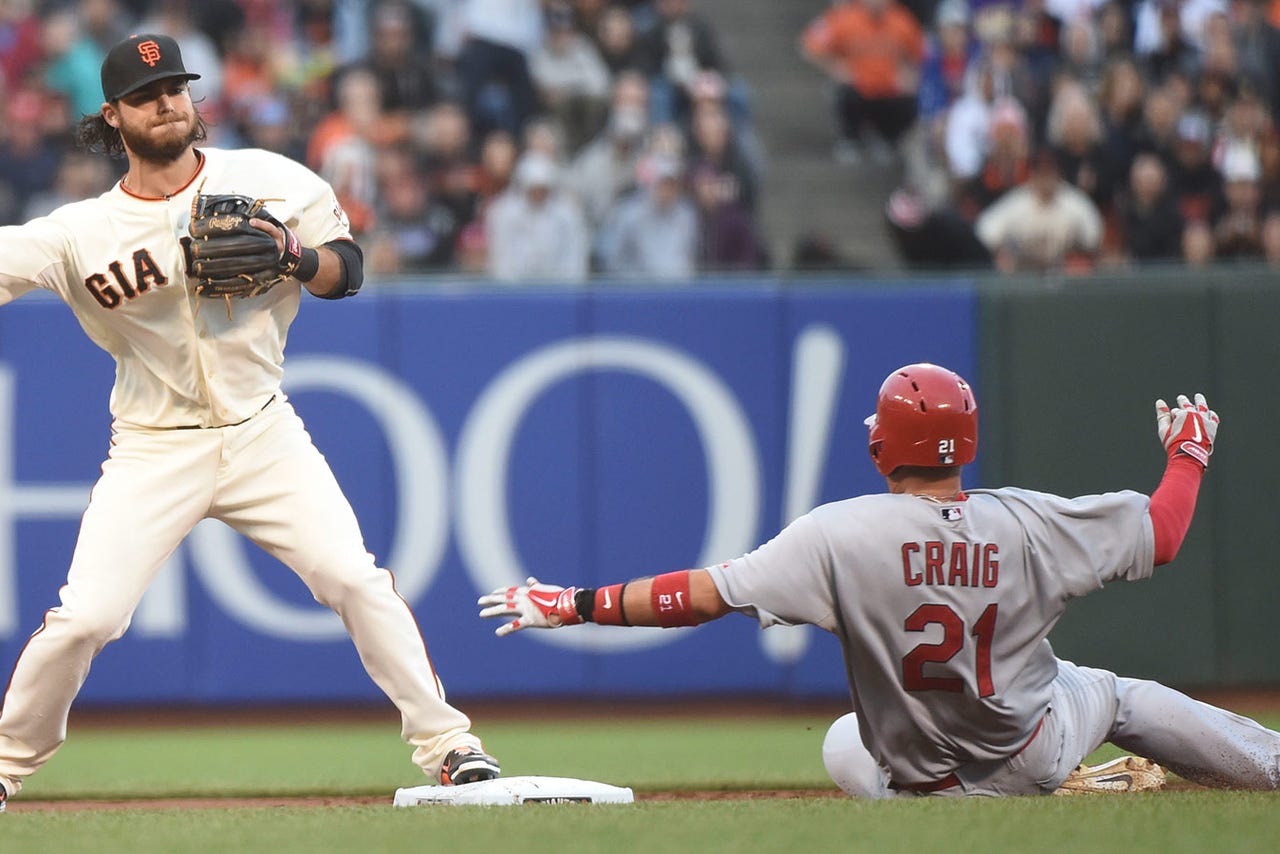 Neither a day off nor the promotion of Oscar Taveras did much to revive the slumping Cardinals' offense Tuesday night at San Francisco.
They were shut out for the second straight game and their scoreless streak reached 24 innings in a 5-0 loss to Tim Lincecum and the Giants. The drought is the longest since the Cardinals went 28 innings without a run in August 2012.
The Cardinals managed only five hits and mounted only one real threat against Lincecum, who had no-hit the Padres in his last start. Since they left Colorado last Wednesday, the Cardinals have faced three pitchers who threw a no-hitter in the past month. They were shut out in all three games.
The Cardinals are hitting .181 (29 for 160) and have scored a total of four runs in five games since leaving Denver.
3 UP
-- Cardinals' bullpen. Having to get 11 outs was no problem for a relief corps that has been busy lately. Seth Maness allowed an inherited runner to score but it came on a broken-bat force. Otherwise, his sinker continued to look sharp as he got four of his five outs on groundouts, including a double play. Jason Motte followed with a three-up, three-down seventh and Randy Choate worked a scoreless eighth.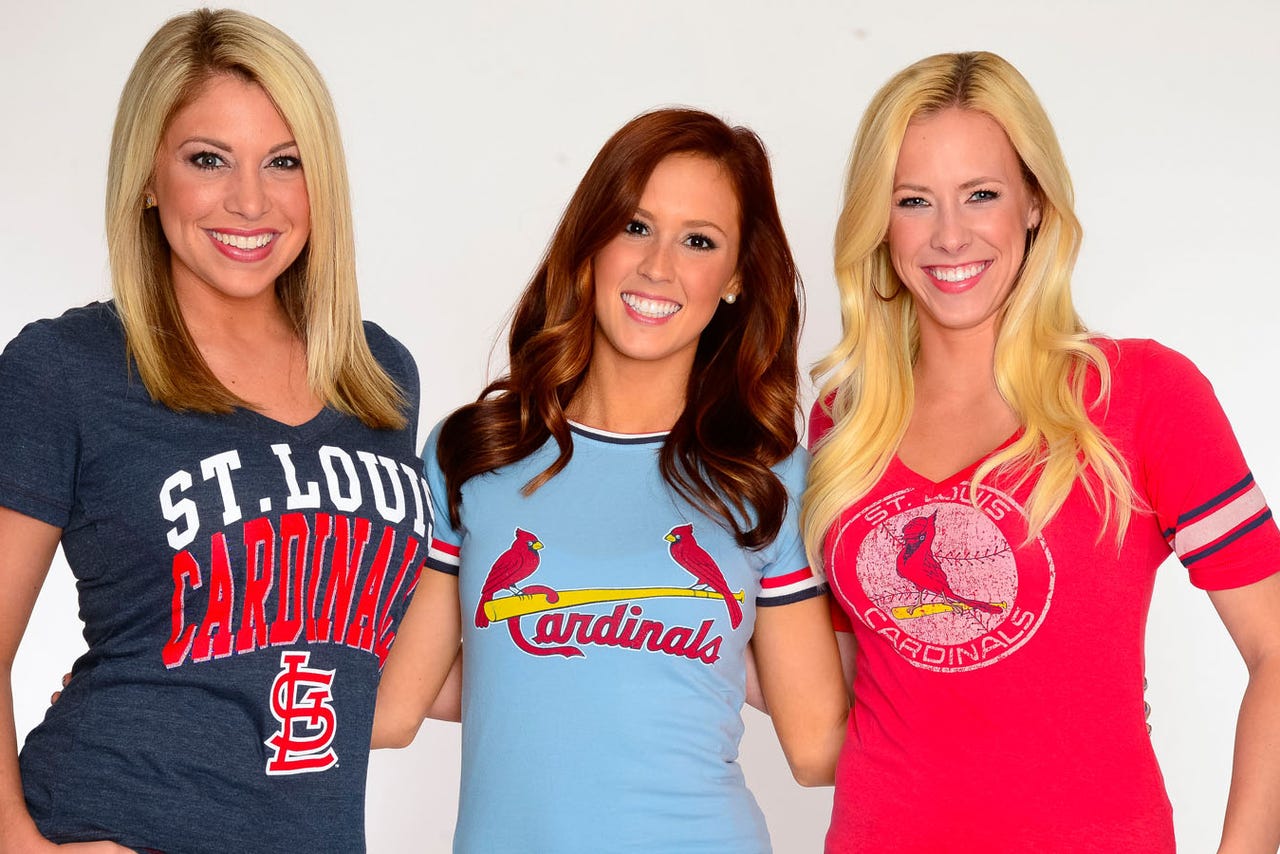 FOX SPORTS MIDWEST GIRLS: Read their bios, check out their upcoming appearances and view their photo galleries and videos.
-- Oscar Taveras. He's back -- anyone who can pump life into their offense makes the "up" cut -- but his batting average took a dip with an 0-for-3 that dropped him to .175 after 12 big-league games. Hitting out of the two-hole, Taveras struck out on three pitches in his first at-bat, grounded out twice and worked a walk in the eighth. It was his first game with the Cardinals since June 11.
-- Rehabbing Cardinals. Kolten Wong's left shoulder must be feeling better. He hit a three-run homer, doubled and walked in his first rehab game for Class AAA Memphis on Tuesday night. Right-hander Joe Kelly is getting closer, too. In his second rehab start, Kelly worked his way out of a bases-loaded, no-out jam on the way to pitching four scoreless innings. Kelly went from 41 pitches in his first rehab outing to 49, which means he probably is still another minor-league start away from being activated.
3 DOWN
-- Marcos Gonzales. His second start went a lot like his first. Using his changeup to get ground balls, the rookie lefty zipped through the first three innings, allowing one hit and no runs, but then was roughed up in the fourth. This time, he gave up three runs and four consecutive hits -- including two doubles and a two-run homer -- before he recorded an out in the inning. The fifth did not go any better as he gave up two hits and walked two before exiting with one out. Gonzales was charged with all five runs, leaving him with a 9.64 ERA overall -- but 0.00 for his first three innings.
Watch the Cardinals Live pregame and postgame shows before and after every St. Louis Cardinals game on FOX Sports Midwest.
-- Fourth inning. The score was 0-0 and the Cardinals had the bases loaded with no outs but they failed to score. Allen Craig struck out on an ankle-high splitter, Jon Jay struck out on a splitter in the dirt and Daniel Descalso finished off the rally-killing by grounding out to second. The Giants promptly responded by scoring three times in their half of the inning, two on Pablo Sandoval's first homer in 29 days. "That was the turning point," manager Mike Matheny said about the fatal fourth on the FSMW post-game show.
-- Beating Lincecum. In his first regular-season outing against the Cardinals in more than three years, the 30-year-old right-hander picked up pretty much where he left off. He improved to 6-1 with a 2.47 ERA in his eighth career start against St. Louis. He has been even better against the Cardinals at AT&T Park, where he is 3-0 in three starts, allowing a total of three runs in 21 innings.
You can follow Stan McNeal on Twitter @StanMcNeal or email him at stanmcneal@gmail.com.
---