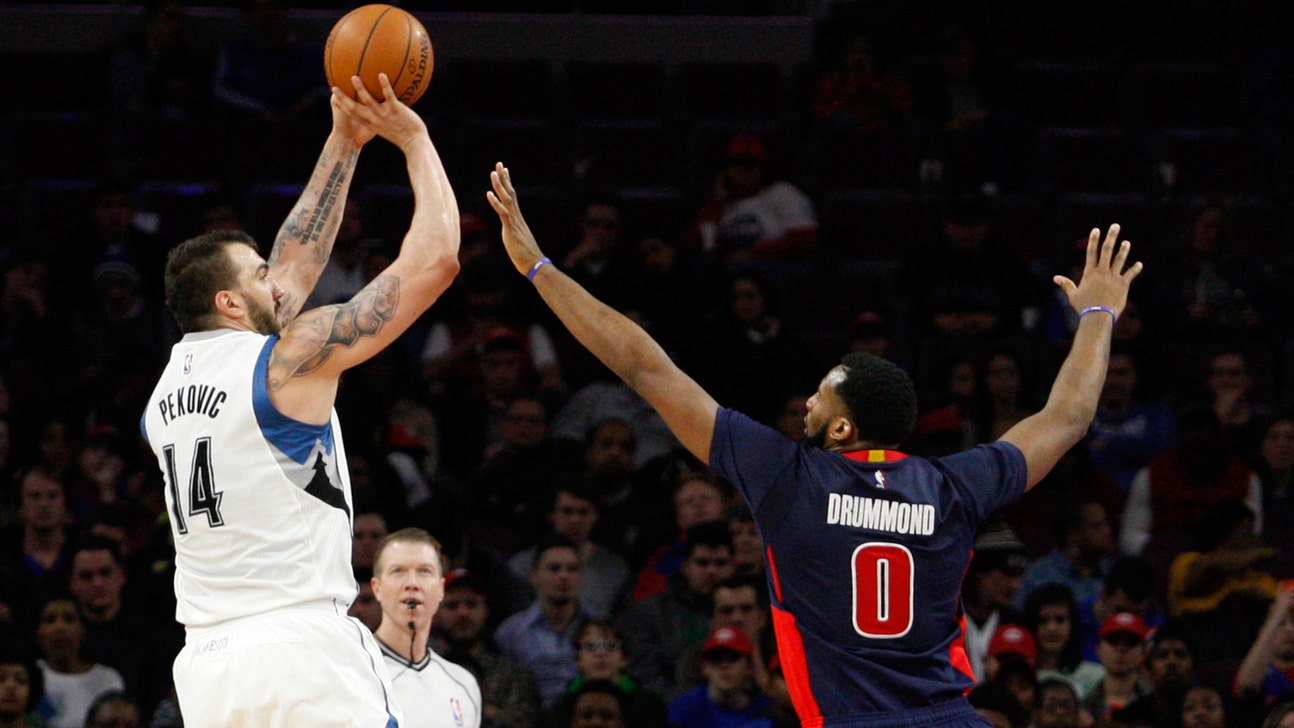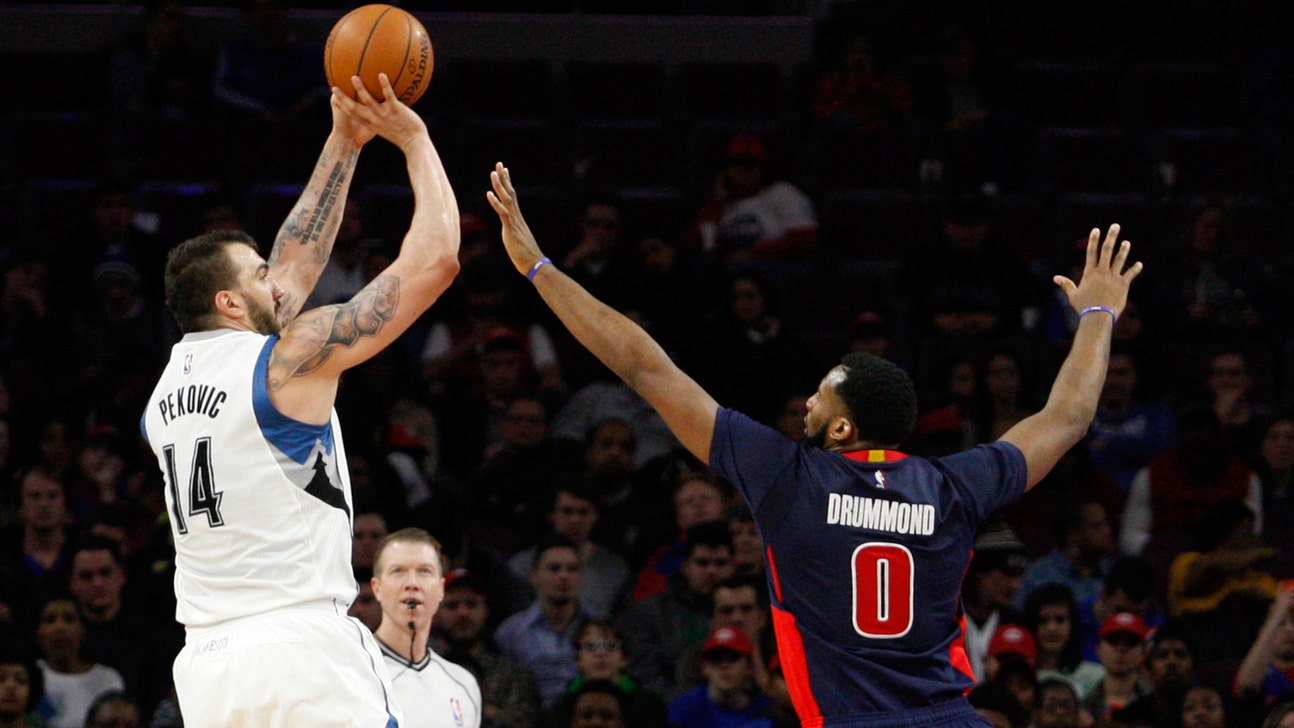 Sluggish Pistons can't stop Pekovic, Timberwolves
Published
Feb. 8, 2015 9:11 p.m. ET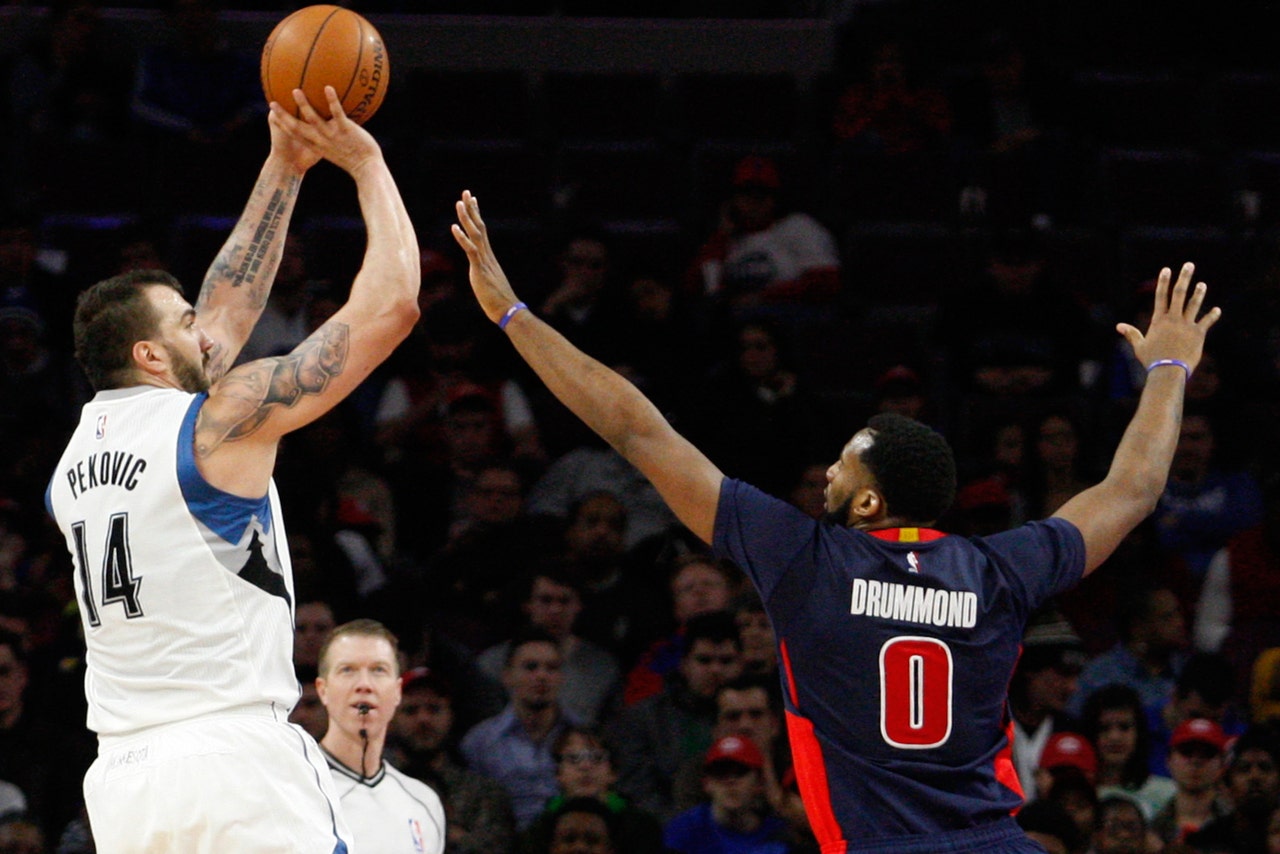 AUBURN HILLS -- Sunday should have been an easy game for the Pistons.
As they battle for one of the final Eastern Conference playoff spots, they were facing one of the easiest tasks in the NBA -- beating the Minnesota Timberwolves at home. After all, Minnesota and Flip Saunders came into the game with a 10-40 record and just four wins on the road in 25 tries.
They are heading back to the Twin Cities with five after an easy 112-101 victory.
The Pistons gave up baskets on Minnesota's first nine possessions and never mustered enough energy to take a lead.
"There was not one positive in that game," Stan Van Gundy said in a post-game press conference that lasted just 75 seconds. "Not one."
In the post-Josh Smith era, the Pistons have thrived by playing defense, pounding the ball inside and hitting the 3-pointers that open up when teams sag into the post. Sunday, though, none of that worked.
Andre Drummond and Greg Monroe had what looked like a productive night, combining for 32 points and 23 rebounds, but they also had nine turnovers and were helpless defensively against Nikola Pekovic. The 6-foot-11, 295-pound Montenegrin finished with 29 points on 16 shots, and went 11-of-12 from the free-throw line when Drummond and Monroe resorted to fouling.
Drummond only played 29 minutes before fouling out, while Monroe played 32 and finished the game with five fouls. That, like everything else about the game, displeased Van Gundy.
"He's a big, strong guy and he's a good player," he said. "But we didn't compete hard against him."
Flip Saunders, still the last Pistons coach to win a playoff game, said that Pekovic exploited a quirk they had found in Drummond's game.
"It was interesting, because Drummond is one of the better defensive centers in the league, but he loves to block shots," Saunders said. "In order to block shots, he wants to give guys a little bit of space, but if you give Pek space, he's just too big."
If that had been Detroit's only problem, Van Gundy might have given his team some slack. But there was the lack of post offense in the first half, the 1-for-15 performance on threes in the second half and, more than anything, the lack of defense.
"We just didn't come out with any energy," agreed Kentavious Caldwell-Pope. "They pushed the ball, we didn't get back and they got easy baskets."
The last thing Van Gundy was asked was which player can help him get the team to focus every night.
"I have absolutely no idea," he said. "It is going to have to be all of them."
---