SLU finding out just how long and winding the road to success truly is
March 5, 2015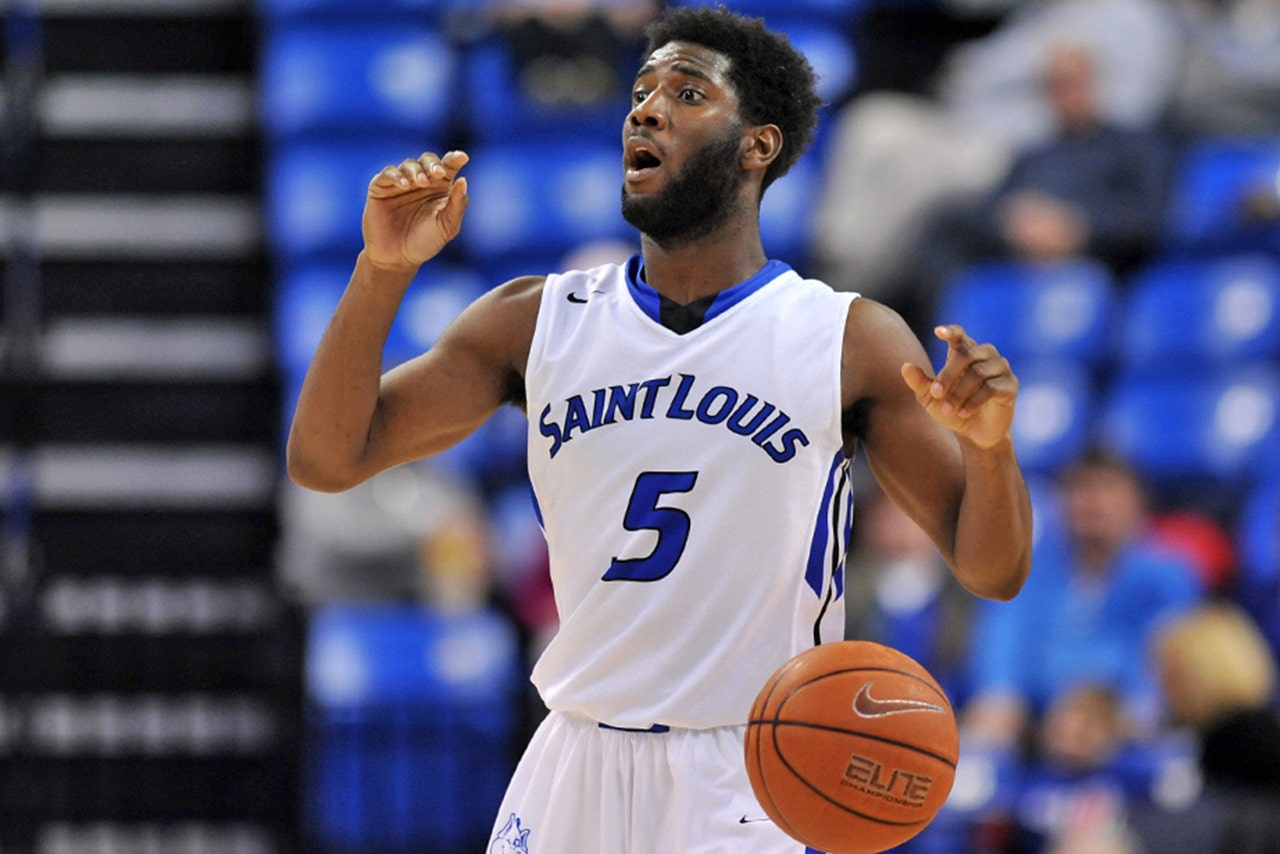 ST. LOUIS -- Progress can be difficult to measure and sustain when too many unknown variables are thrown into the mix.
Saint Louis figured to take a noticeable step down this season after losing five senior starters, but coach Jim Crews didn't really know what to expect from a roster that features six freshmen. After 30 games, players and coaches are moving forward, but they still have a lot to learn about how to make each other successful.
A little more than a year ago, SLU sat at No. 10 in the AP poll after 19 straight wins, and the Billikens held on to take the Atlantic 10 title outright. On Wednesday night, St. Bonaventure's 64-48 win sealed SLU's fate as the last seed in next week's A-10 tournament.
"I thought the kids fought pretty good, and it's tough," coach Jim Crews said. "It's been a tough year and it's tough to kind of get it going, but they kept fighting with things."
Sophomore Mike Crawford appreciates the considerable contributions of seniors John Manning and Grandy Glaze throughout their careers. But Crawford admits it didn't feel much like a senior night with three freshmen, a transfer and a sophomore in the starting lineup.
They haven't always seen improvement every game, and Crews acknowledges he could have done a better job handling the young group. Inconsistent minutes and performance are surely linked together, and knowing when to make changes or let players battle through struggles can be a fine line to walk.
"It's been rough, but it's still a learning experience and I'm still learning," says Ash Yacoubou, a junior who sat out last season after transferring from Villanova. "I'm looking at it as a chance to keep getting better. It's not going to be like this forever, though."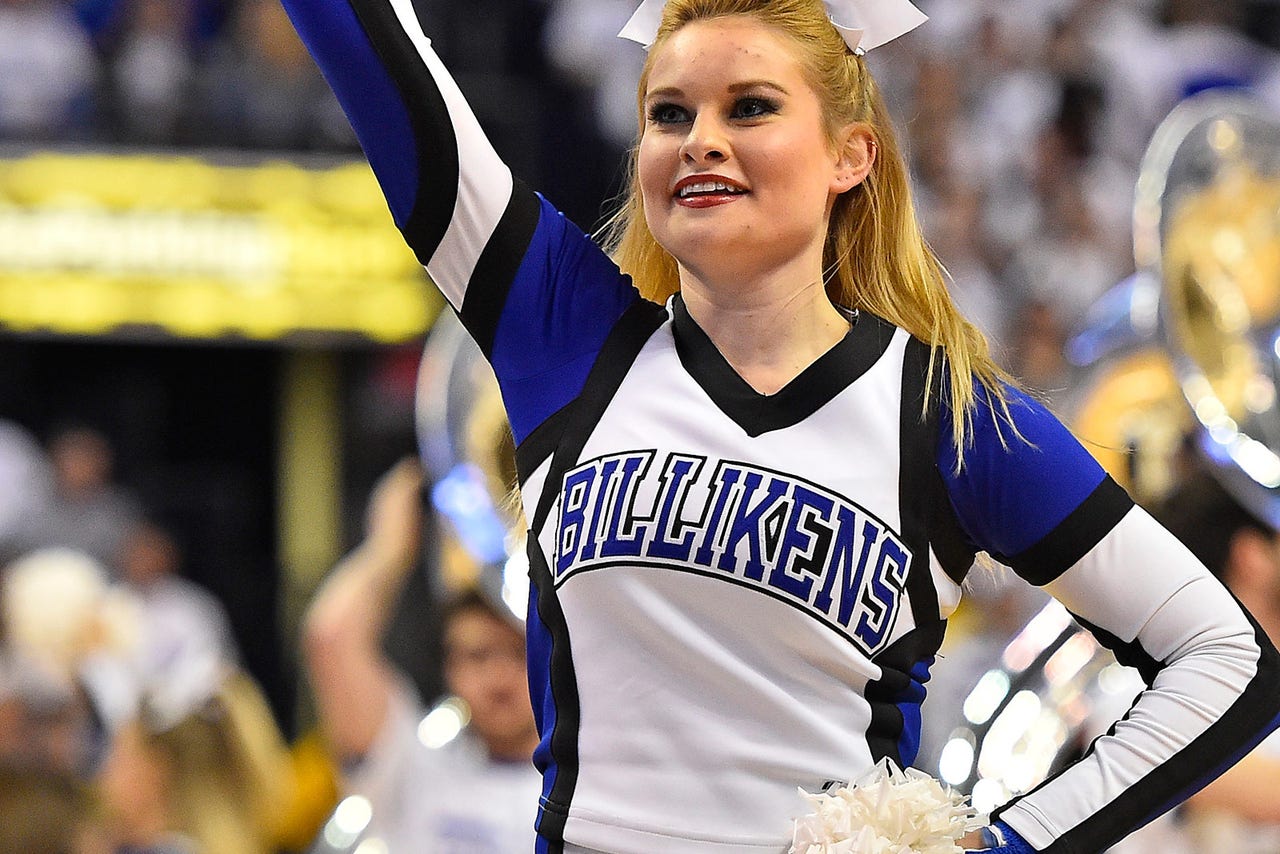 Lookin' good! Check out our gallery of NCAA hoops cheerleaders.
Games like last Saturday's 78-50 loss to George Mason and an 89-52 loss at Davidson in January mark the worst of the inconsistencies for a team that will try to avoid its 20th loss in Saturday's regular-season finale at Richmond. Freshmen have scored more than half the Billikens' points, and none of them have proven themselves particularly reliable.
Crews believes more significant change will occur at the end of the season, when the players have a chance to finally take a much-needed break from the mental and physical grind. In today's college basketball landscape, a season such as this one likely means a handful of transfers as well, but either way, SLU could use a new mindset.
"We're still going to be young next year, but I think as soon as young guys show up next year, these guys will feel a lot older," Crews said. "Not every kid, but so many kids as soon as the season's over, they can reflect back and see and know what they've gone through and get their feet underneath them."
Players such as freshmen Milik Yarbrough, Austin Gillmann and Davell Roby have all shown flashes of potential, and Crawford says they're making strides to come together as a team. He had to make a big adjustment this year himself, going from a little-used reserve to a key player off the bench, averaging more than 18 minutes and seven points per game.
He joined Crews and Yarbrough in praising Roby's improved leadership, a key piece of a team that appeared rudderless at times this season. The freshman guard continues to get comfortable with the offense, and it's easy to see him taking charge on the court.
"As the season's went on, he's learned what needs to be done," Crawford says of his teammate. "Now he can tell people what they need to do and everything, where at the beginning he was trying to learn it all."
Crews liked the effort he saw from SLU on Wednesday night, a sentiment he hasn't always shared in his postgame interviews this season. Occasionally, he found himself discouraged by the lack of progress from his players, but overall he says he's seen significant growth.
Plenty of teaching remains to be done, though, and Crawford says the Billikens want to make the most of the two games or more they have left. Getting better every day may be the goal, but it's certainly not a guarantee.
"I still don't know if we know exactly what we have," Crews says. "I think we know a lot of things that we need to work on individually and collectively, and I need to do a better job of putting these guys in a position to be successful."
You can follow Luke Thompson on Twitter at @FS_LukeT or email him at lukegthompson87@gmail.com.
---