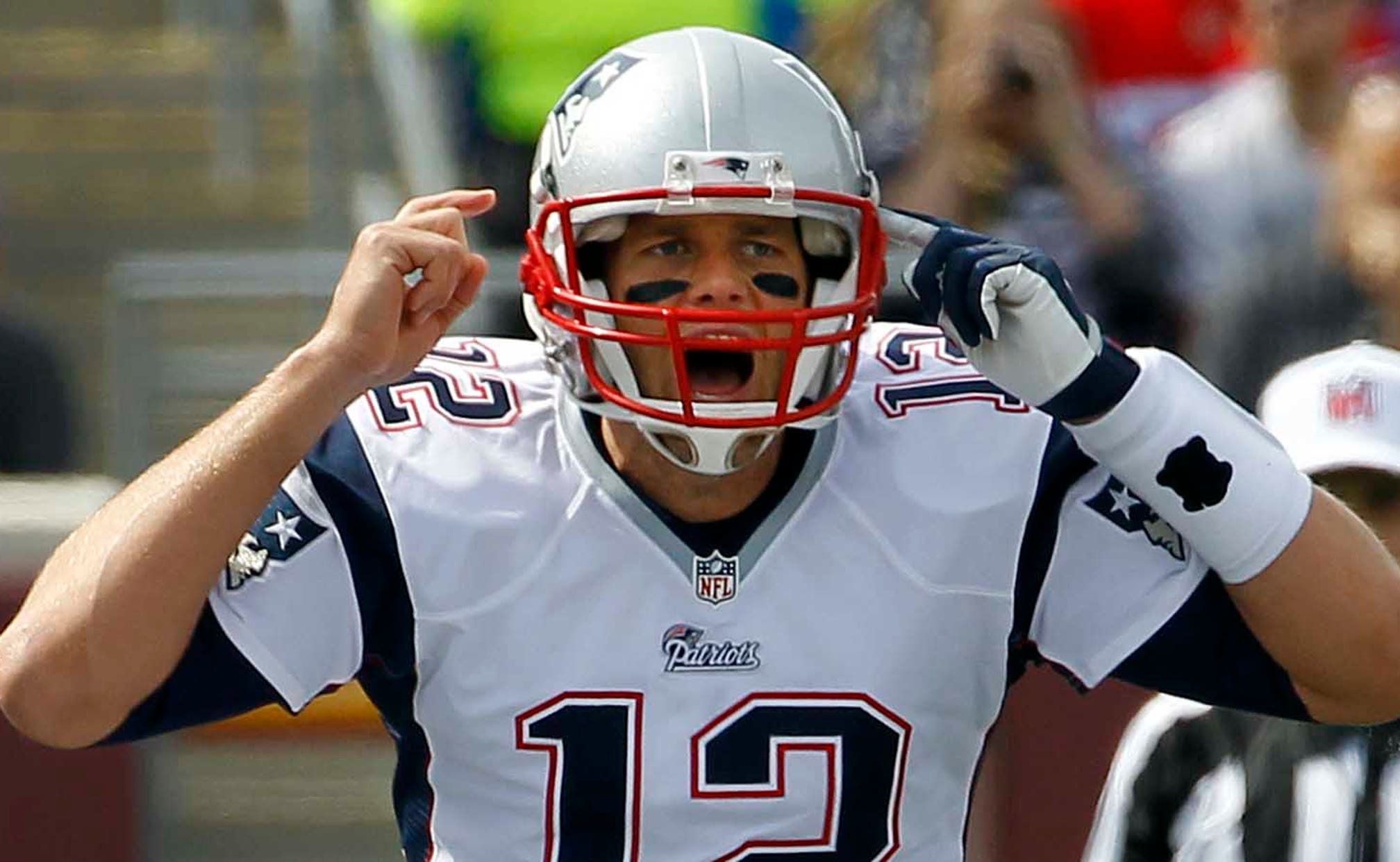 Slow start or not, Chiefs know Tom Brady's Patriots can put up points
BY foxsports • September 25, 2014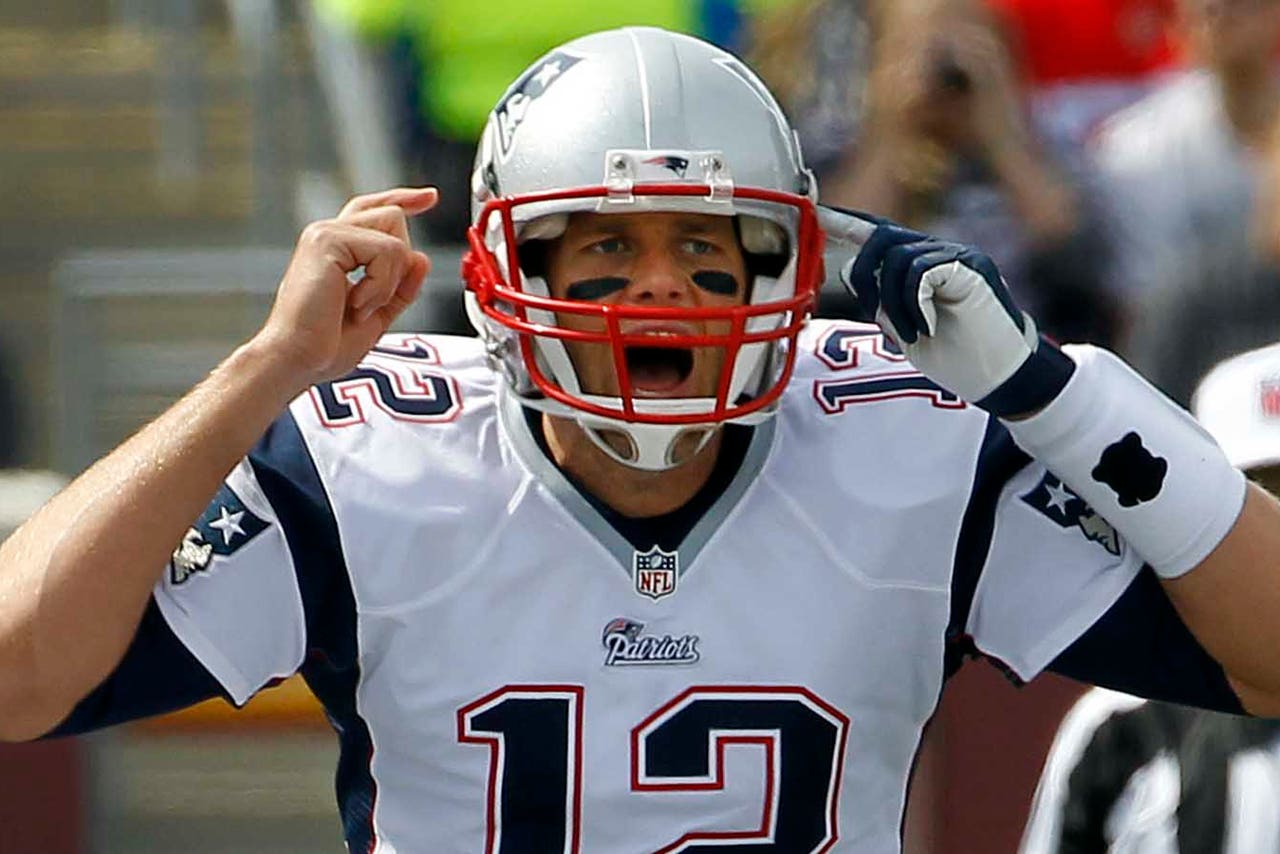 The New England Patriots have regularly been among the NFL's top offenses for the better part of a decade, but a pedestrian start has some wondering whether their run as an explosive unit may be over.
Luckily, an improved defense has done most of the heavy lifting thus far.
New England's struggling offense looks to provide some relief for its defense Monday night when it visits the Kansas City Chiefs, who hope to get Jamaal Charles back.
The Patriots (2-1) have failed to crack 300 yards of offense twice in three games after doing so only four times in 2013. They haven't finished below eighth in total offense since 2006, but are currently 27th in the league at 301.3 yards per game.
"We can do just really pretty much everything better offensively," coach Bill Belichick said. "Everything. Blocking, throwing, catching, running, run reads, routes, distribution, you name it."
Tom Brady's slow start has been targeted by many of New England's critics. He ranks 30th with 5.54 yards per attempt, and his 82.9 passer rating is 23rd. The nine-time Pro Bowler has completed just 1 of his 13 attempts of 21 yards or longer downfield.
Brady has leaned heavily on Julian Edelman, who is tied for fifth in the NFL with 22 receptions -- twice as many as Rob Gronkowski, who is second. However, Gronkowski has been in on just 48.2 percent of the team's plays as he continues to settle in following knee surgery.
New addition Brandon Lafell has just four catches while Danny Amendola has three.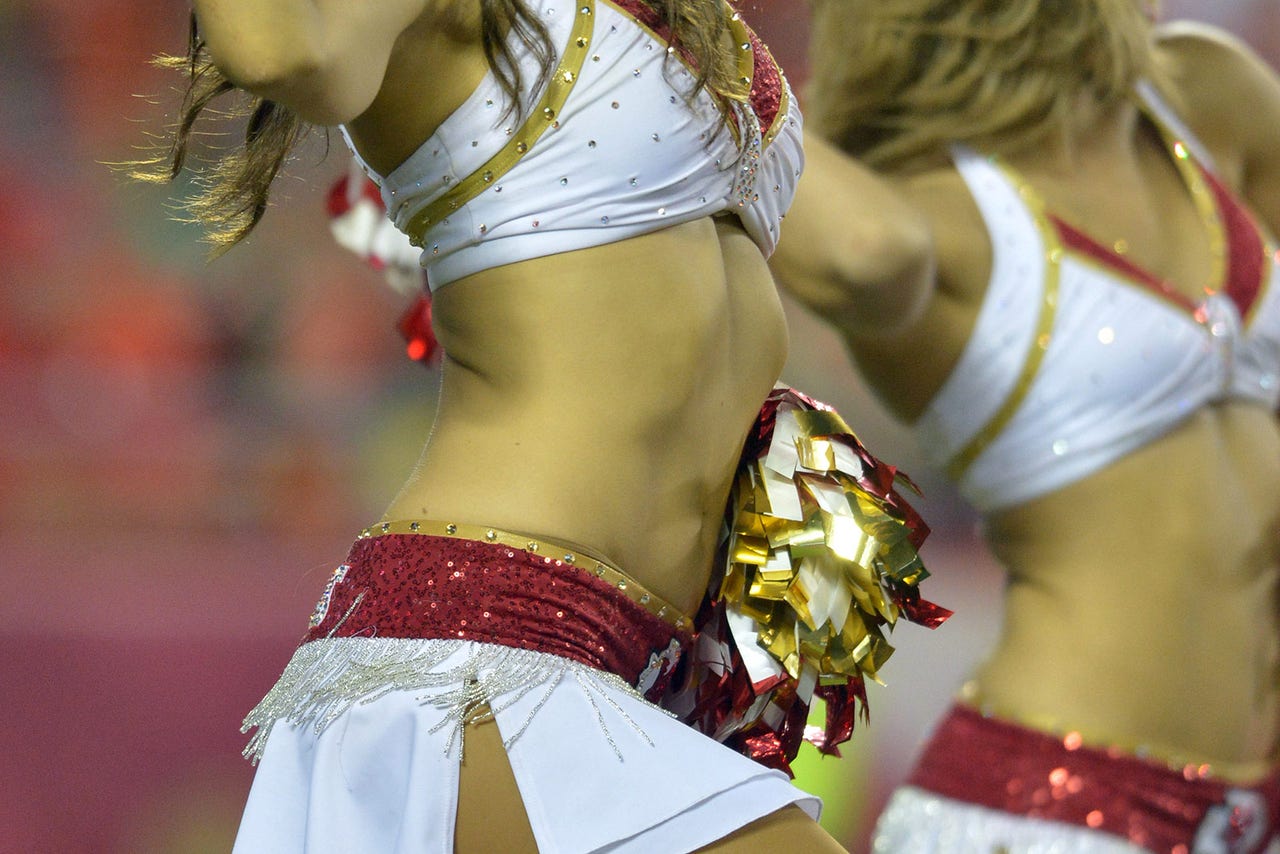 Flip through our photo album of NFL cheerleaders.
New England's offensive line -- which traded former All-Pro guard Logan Mankins in late August -- has also struggled to protect Brady, surrendering seven sacks.
"We've got some new players. We've got different things that are happening," said Brady, who is 219 yards shy of becoming the sixth quarterback to reach 50,000. "We're all trying to get used to one another and used to the things we're doing."
Brady has won four of his five career starts against the Chiefs, throwing for seven TDs and posting a 110.0 passer rating in the victories. That includes a 17-10 win on Sept. 7, 2008, when Brady suffered a torn ACL in the first quarter and was lost for the rest of the season.
The Patriots have also been ineffective on the ground with a 3.5 yards-per-carry average that ranks near the bottom of the league. New England managed just 76 yards in Sunday's 16-9 win over Oakland, which had given up 400 rushing yards in its first two games.
Belichick's defense has compensated for the offense's lack of success. The Patriots are tied for the NFL lead with six interceptions and have limited opponents to 272.7 yards per game after giving up 373.1 last year.
New England, which held the Vikings and Raiders to a combined 121 rushing yards, will face a Kansas City (1-2) team that relied on Knile Davis for career highs of 32 carries for 132 yards in the absence of Charles in Sunday's 34-15 win at Miami.
Coach Andy Reid is hopeful Charles (ankle) will be able to play.
Quarterback Alex Smith was also an efficient 19 of 25 for 186 yards and three TDs, helping deliver a much-needed victory for the Chiefs, who face a difficult stretch with games at San Francisco and San Diego following this contest.
"Momentum's a funny thing," Smith said. "It's hard to put your finger on it, but certainly, this helps. This is what you're looking for, a win on the road, a tough win, I thought."
Smith is also seeking better protection after being sacked five times Sunday and 11 times on the season, trailing only the 16 absorbed by Jacksonville's Chad Henne. Kansas City will again be without right tackle Donald Stephenson, who will complete his suspension for violating the league's drug policy.
Reid assumed some of the blame for the offensive line's issues.
"Some of that, especially early, that was my responsibility," Reid said. "We're in long-yardage situations, taking seven-step drops. I have to be a little smarter with the play call. And then the other ones, we have to make sure we block the right guys and do the right things."
These clubs haven't met since the Patriots won 34-3 at home on Nov. 21, 2011. Gronkowski caught four passes for 96 yards and two TDs.
---
---