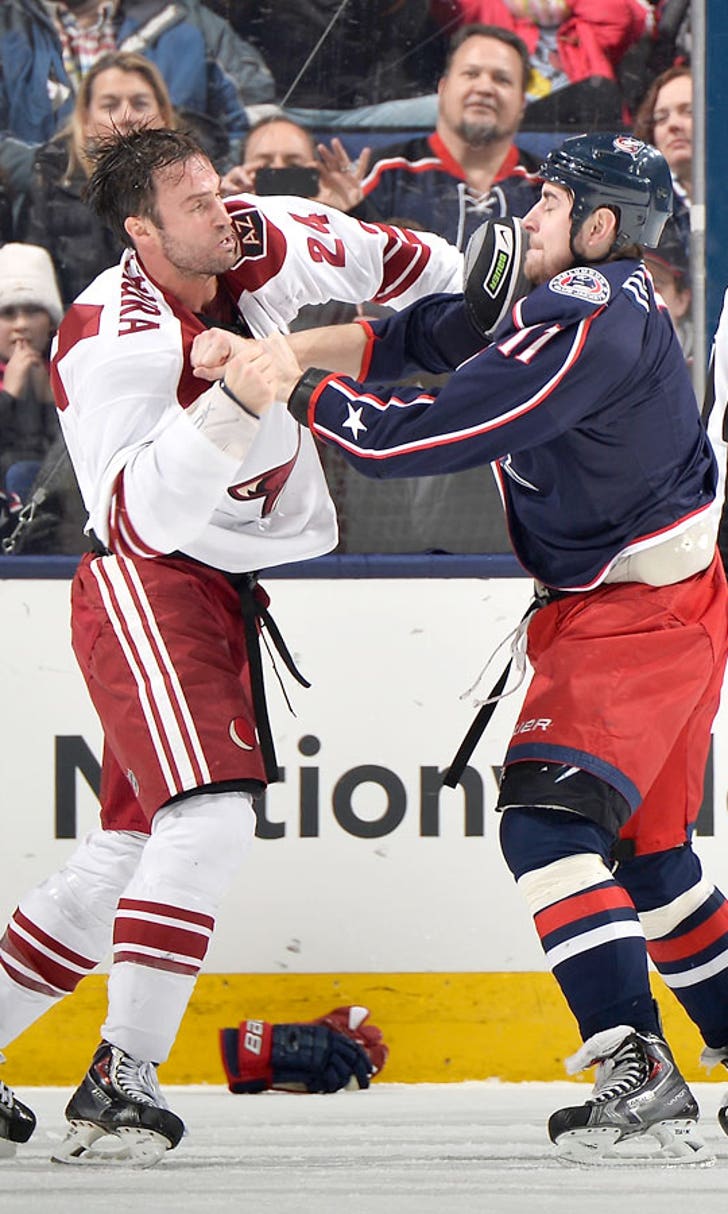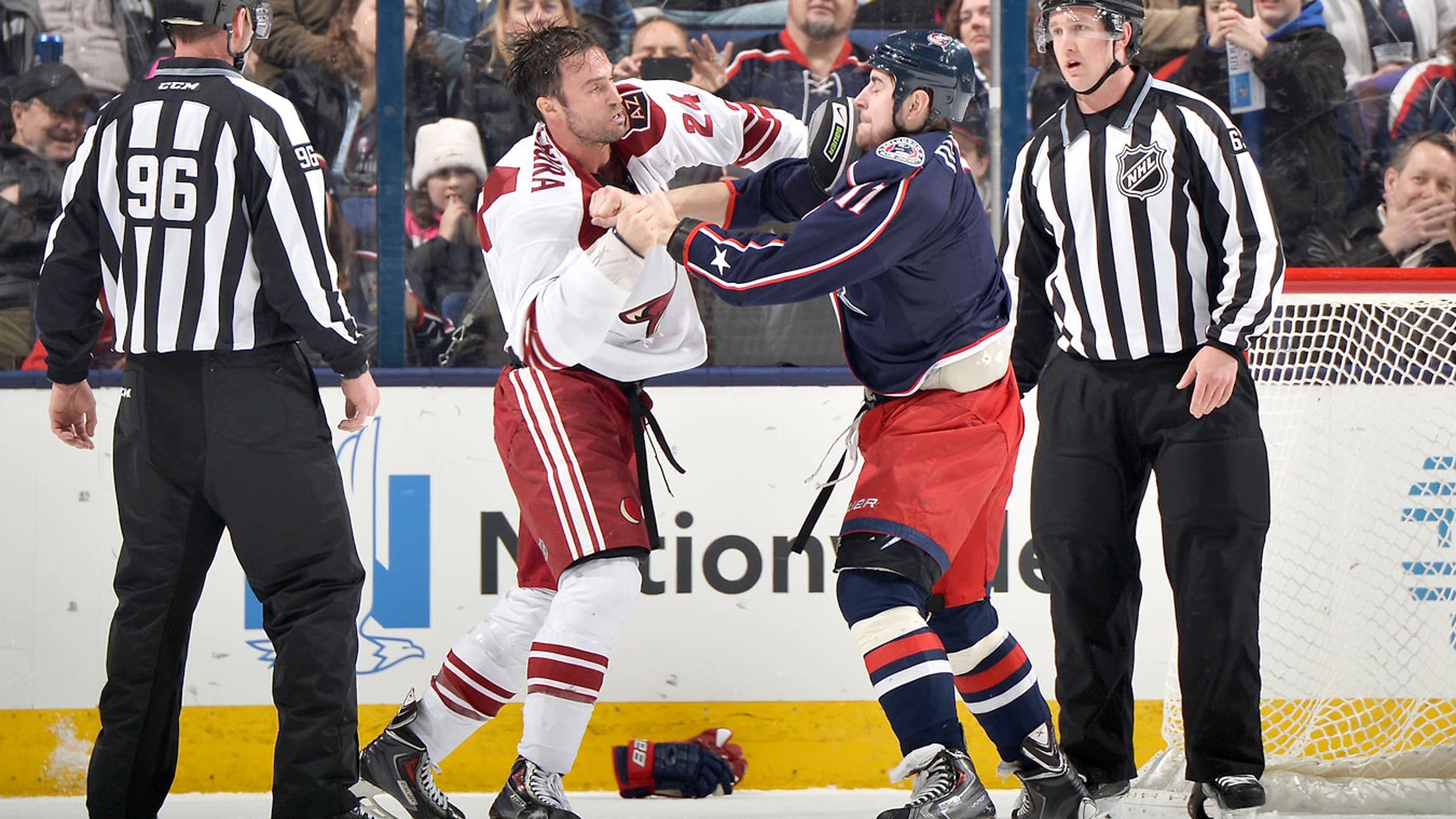 Slow start hinders Blue Jackets
BY foxsports • February 4, 2015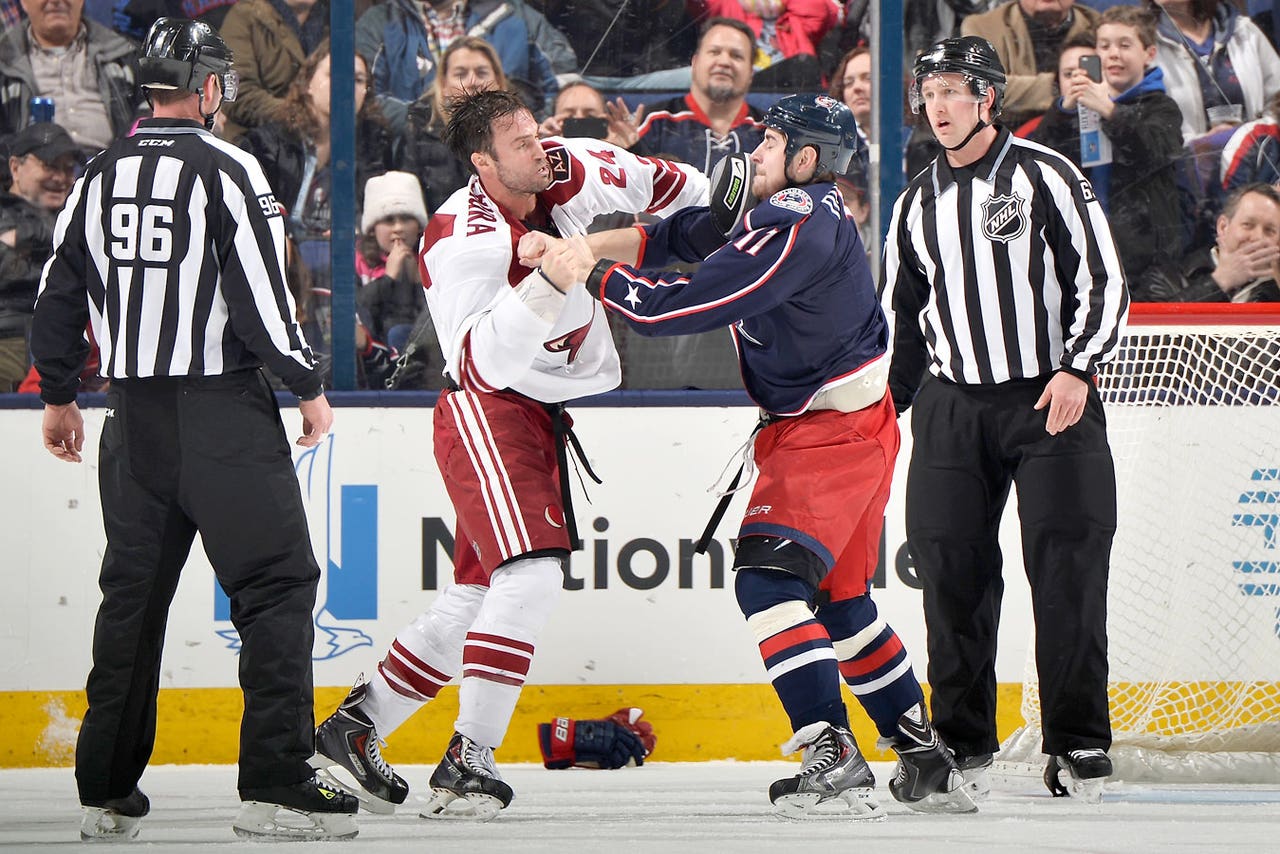 COLUMBUS, Ohio - Post-mortems on a loss are never all that pleasant, and Tuesday night was no exception. The Columbus Blue Jackets lost 4-1 to a road-weary Arizona Coyotes team that played better "Blue Jackets hockey" than the hometown team did, extending their losing streak to three.
"You would think that we would come out and play," said a clearly frustrated Todd Richards after the game. "I don't have an answer for you. You're professional. This is what you're paid to do, come out and play. We weren't ready to go."
The Blue Jackets led in most statistical categories when the final horn sounded. They led 31-29 on the shot counter and 54-46 percent in the faceoff circle. They had 36 hits to the Coyotes 16 and led in blocked shots 15-14.
But, the eye-test rarely lies and this game never "looked" right from the moment the puck was dropped to signal the game had commenced. There wasn't a cohesive team effort in the way they played. Poor chemistry between seemingly ever-changing line combinations saw passes miss their mark repeatedly, resulting in a choppy, ragged "feel" to the game Tuesday night.
"For me, it was how we started the game," said Richards. "There were some guys that were ready to go, but there weren't enough that were ready to start the game. And you could tell that in the first ten minutes. We didn't start the game on time."
Brandon Dubinsky, a catalyst for the team last season but somewhat absent recently, decided halfway through the first stanza that it was time for a spark. Looking for a dance partner, he settled on Arizona's Kyle Chipchura for the 'wake-up call' that he needed as much as the Blue Jackets did.
"I'm relied upon a lot in this dressing room," Dubisnky said. "I'm disappointed in myself. I've got to come up with some big plays to help this team win. If I'm not coming up with those big plays, it hurts our team. I've got to find my game, too."
At this point of the season, the catchphrases have lost their meaning. Playing with desperation? It rarely happens anymore after they have been speaking of playing a desperate game for so long. Where is the pride that these players should have?
They have 45 points and are 16 points out from a playoff position with 33 games to play. In fact, they are closer to dead last in the league, currently occupied by the Buffalo Sabres (33 points), than they are to a playoff berth.
Maybe the time has finally emerged to resurrect the talk of this team needing a captain. There has to be one guy on this roster that is worthy enough to wear the "C" on his chest.
While the team may think that it's more symbolic than anything else - that there are leaders in the room - the very definition of insanity is repeating the same thing over and over expecting a different result. It's time to admit that the current situation is not working and try something new and different.
You never know. That might just be the spark that they need to play with pride. The fans will respect a team that shows the effort night after night, whether they win or whether they lose.
---