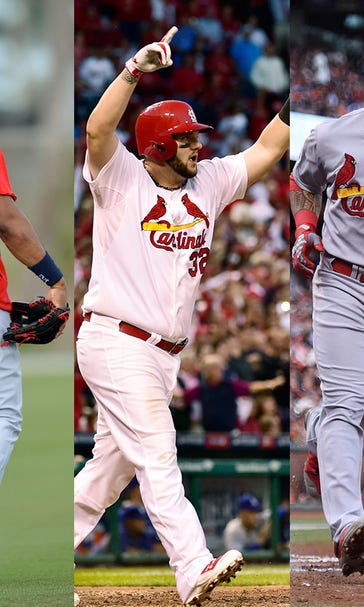 Slow down, Trevor! Smoke it, Jason! And more spring objectives
March 2, 2015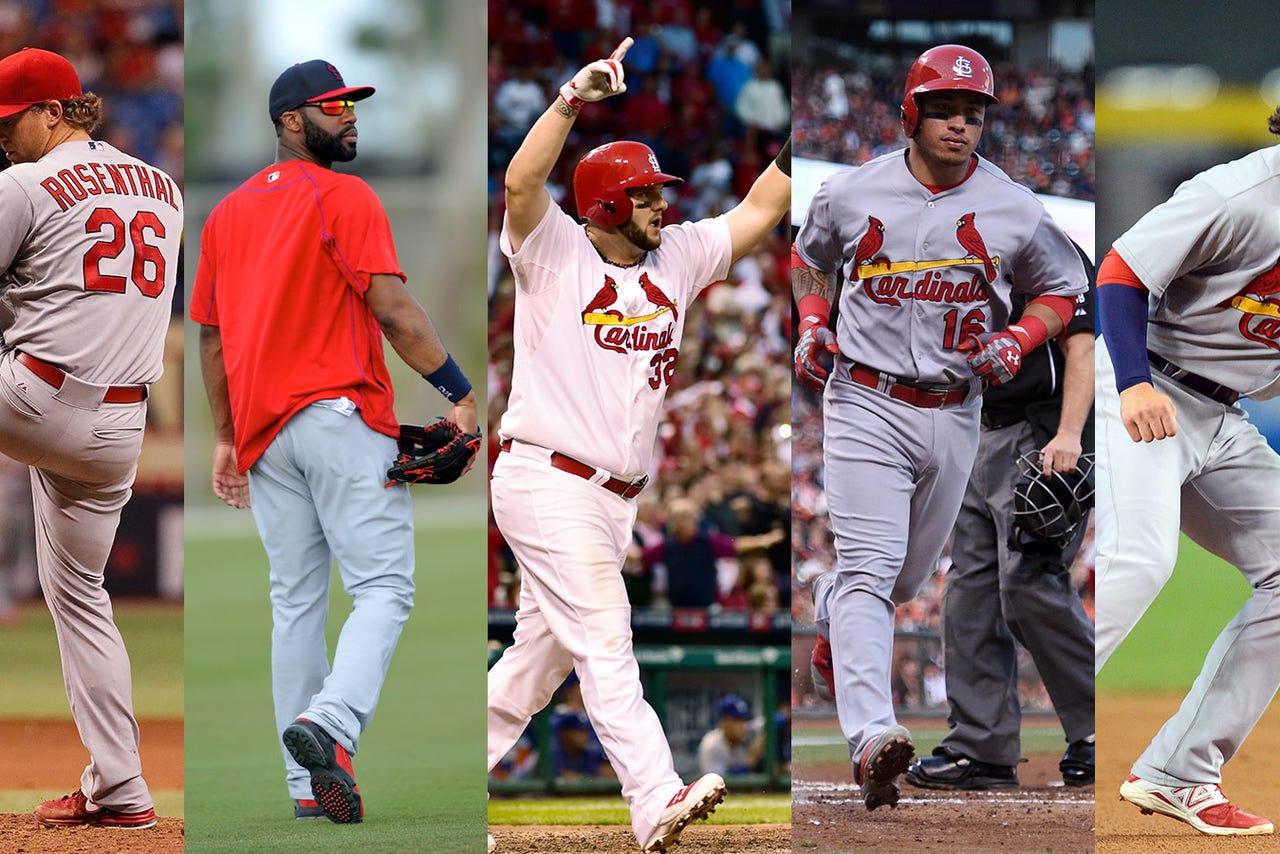 ST. LOUIS -- Just in case anyone needed a reminder, former Cardinals second baseman Tom Herr sent one Saturday.
Indeed, nothing can take the hope out of a season more decidedly than a rash of injuries in the exhibition season. Still, work needs to be done, too, especially by young players who still have plenty to prove.
When the Cardinals open their practice-game schedule Thursday against the Marlins, Carlos Martinez will be the starter, and the club has made no secret about his camp objectives. He needs to be efficient with his pitches, which, more or less, is another way of saying he needs to throw more strikes.
What about some of the other young Cardinals? What should they be focusing on? Based on what I have seen and heard since last season, here's what I'll be expecting to see when I arrive in Florida this weekend. Wait. Make that ... when I arrive this weekend! It's been a long winter.
• Trevor Rosenthal: A slower delivery. I'm not observant enough to tell if Rosenthal rushed his mechanics last year. But scouts have told me that he did, and that that was at least part of the problem with his wobbly command. When he rushed to the plate, his throwing arm lagged behind his body and tended to make his pitches sail high. And I am observant enough to remember a lot of high balls from Rosenthal.
So does Rick Horton, FOX Sports Midwest analyst and a former reliever.
"Part of it he can get going so fast, the target has to be jumping on him," Horton says. "He just needs to slow down. When you're throwing close to 100 miles an hour, you've got a pretty good weapon, but you still have to be consistent."
It's easy to understand why a 24-year-old in his first full season might have been overly amped at times and in too much of a hurry to throw the ball. But with a full season of closing experience to draw on, Rosenthal should be chilled enough to slow his mechanics. That also would allow him to repeat his delivery more consistently, which also would lead to improved command.
• Jason Heyward: Driving the ball. When asked to move into the leadoff role for the Braves last year, Heyward said he obliged by focusing more on watching pitches and less on slugging. The Cardinals would like more power even if it means a little less patience.
Matheny has made it clear that Heyward will not lead off and has used the term "unleashed" when asked what approach he wants to see out of the Cardinals' new right fielder. Heyward can do some "unleashing," too. He hit 27 homers in 2012, when he hit mostly out of the three-hole.
• Matt Adams: Bunt attempts. Not only in batting practice, either. Adams doesn't have much trouble laying one down the third-base line in BP. But last year, on the couple of occasions when he tried to beat the shift by rolling one down third, all he managed was a foul ball into the third-base dugout. Mike Matheny has let him know he needs to do better. Yes, he needs to do better against lefty pitching and he needs to show more power, but when a team leaves a huge hole at third base in spring training, there's no reason for him not to practice his small ball. If defenses believe he can bunt, they will be less eager to overload the right side of the field.
• Kolten Wong: Hitting to all fields. Given the power he showed during the postseason, Wong just might start believing he's a slugger. The Cardinals hope not. While he owns his share of pop -- more than his share given he's only 5-foot-8 -- the Cardinals don't need Wong swinging for the fences. They need him hitting line drives to left and center as well as right, and that starts in batting practice.
Ask Ozzie Smith, who hit one of the most famous homers in Cardinals history but did not make the Hall of Fame because of his power.
"The one thing that you hope doesn't happen is that Wongie starts believing he's a big power guy," Smith says. "He's a guy that has to move the ball around. He doesn't want to get into that pulling the ball all the time. A sign for me would be that when he takes batting practice, he's hitting the ball the other way. That would him realizing that, 'Yes, I hit with some power last year, but I can't come in thinking that now I'm a power hitter.'"
• Pete Kozma: Hitting the ball hard. If Kozma's bat does just decent damage, he's the front-runner to win the utility infielder's job ahead of Dean Anna, Ty Kelly and Greg Garcia. If Kozma hits like it's 2013, though, don't be surprised if he's wearing another team's uniform by Opening Day. He is out of options, which means another season in Memphis is not likely.
You can follow Stan McNeal on Twitter at @StanMcNeal or email him at stanmcneal@gmail.com.
---