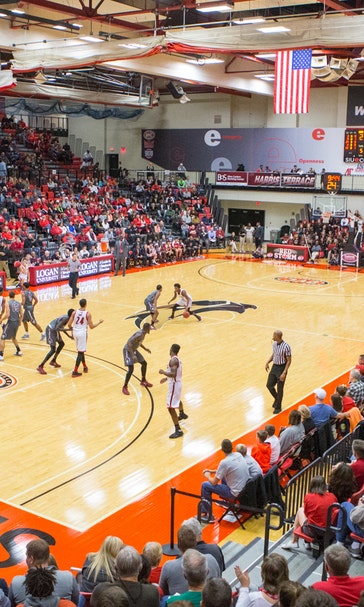 SIUE Cougar basketball, FOX Sports Midwest announce 2017-18 TV schedule
October 16, 2017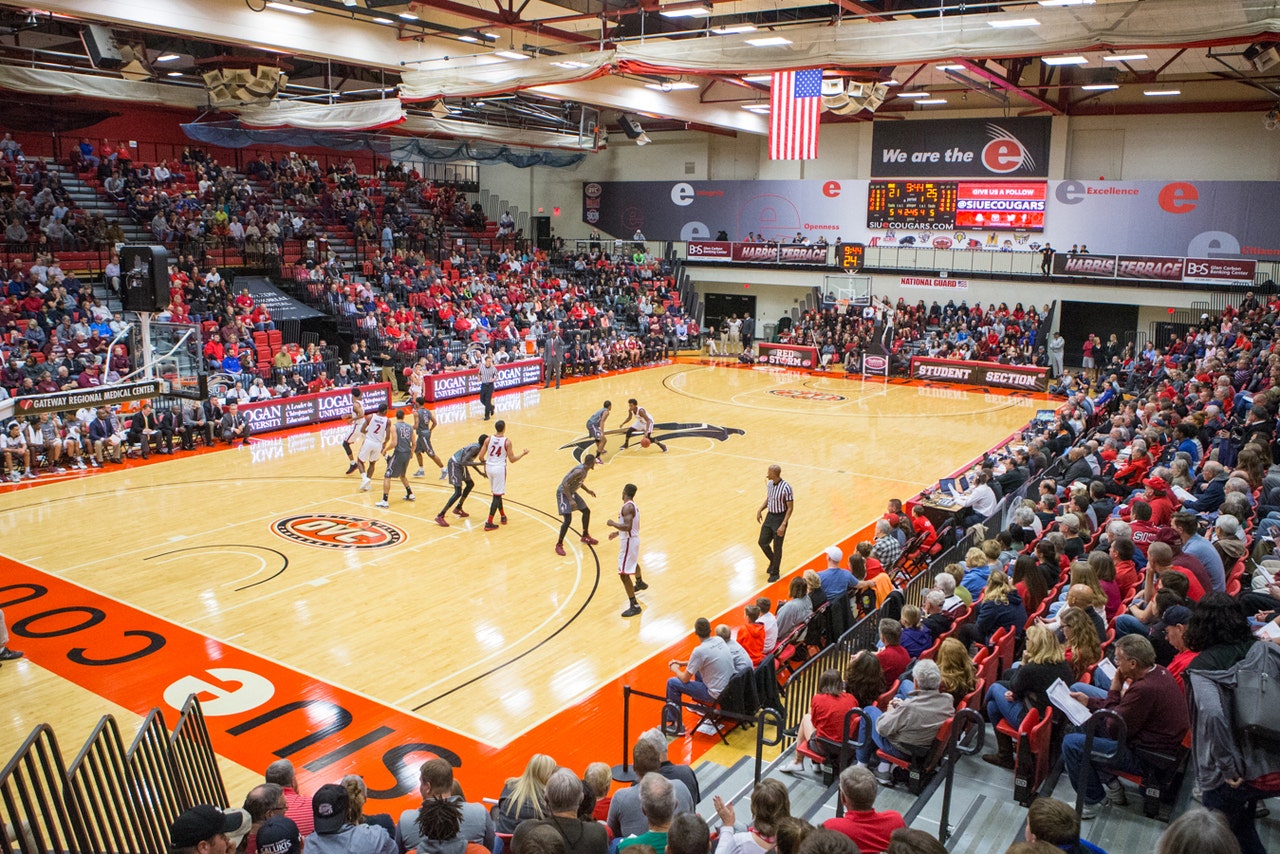 EDWARDSVILLE, Ill. – FOX Sports Midwest will televise eight SIUE men's basketball games in 2017-18, it was announced Monday. This marks the sixth consecutive year that FOX Sports Midwest, which features St. Louis Cardinals baseball and St. Louis Blues hockey, will serve as the television home of the Cougars.

FOX Sports Midwest reaches nearly 6 million homes. This season, for the first time, FOX Sports South and FOX Sports Southeast also will televise several of the games in the package, bringing SIUE basketball to as many as 12 million additional homes.

"We are very proud and grateful for our relationship with FOX Sports Midwest," SIUE Director of Athletics Dr. Brad Hewitt said. "With the additional coverage on FOX Sports South and FOX Sports Southeast, we are not only extending the recognition of our university, but showcasing the entire Ohio Valley Conference."

FOX Sports Midwest coverage begins Friday, Nov. 15, when the Cougars welcome Valparaiso to the Vadalabene Center for a 7 p.m. contest.

The rest of the FOX Sports Midwest schedule at the Vadalabene Center features South Alabama (Dec. 10), Chicago State (Dec. 19), Belmont (Jan. 11), UT Martin (Jan. 20), Jacksonville State (Feb. 3), Murray State (Feb. 10) and Austin Peay (Feb. 22).

The full schedule, including game times is below.

FOX Sports Midwest, a regional sports television network, is the leading provider of local sports in Missouri, Kansas, Nebraska, Illinois, Indiana, and Iowa, reaching nearly 6 million television homes. FOX Sports Midwest telecasts more than 3,000 hours of live local programming each year, including Cardinals baseball and Blues hockey. FOX Sports Regional Networks are the nation's leading provider of local sports. Through 22 owned-and-operated regional networks, FOX Sports Networks serve as the TV home to 44 MLB, NHL and NBA teams. For more information, visit FOXSportsMidwest.com.





















































































Day
Date
Opponent
Time
Network
Additional Networks
Wednesday
Nov. 15
Valparaiso
7 p.m.
FSMW
Sunday
Dec. 10
South Alabama
2 p.m.
FSMW
FSSO Full
Tuesday
Dec. 19
Chicago State
7 p.m.
FSMW
FSSO - NC, SC
Thursday
Jan. 11
Belmont
7 p.m.
FSMW
FSSE - AL, MS, TN
Saturday
Jan. 20
UT Martin
1 p.m.
FSMW
FSSE Full
Saturday
Feb. 3
Jacksonville State
1 p.m.
FSMW
FSSE Full
Saturday
Feb. 10
Murray State
1 p.m.
FSMW
FSSE Full
Thursday
Feb. 22
Austin Peay
7 p.m.
FSMW
FSSE - GA, AL, MS, TN
FSSO - FOX Sports South

FSSE - FOX Sports Southeast
---
---