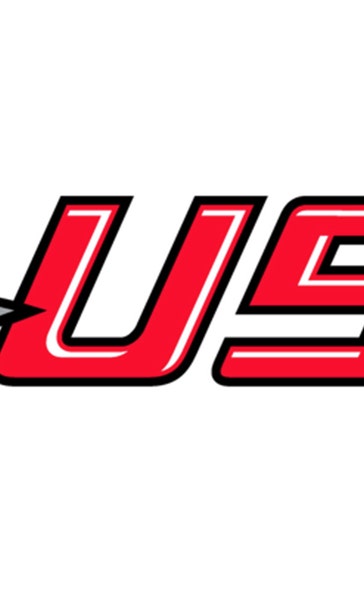 Sims, Coker lead No. 2 Alabama past FAU, 41-0
September 6, 2014

TUSCALOOSA, Ala. (AP) -- Blake Sims had 214 passing yards and Jake Coker threw for 202 to lead No. 2 Alabama to a 41-0 win over Florida Atlantic on Saturday in a game halted by lightning.
Both quarterbacks got a chance to audition again for the Crimson Tide's starting job in a one-sided game. The schools agreed to end the game with 7:53 left and Alabama (2-0) nearing the end zone again.
Sims passed for two touchdowns and ran for a third in his second straight start, all in the first three quarters. He was 11-of-13 passing.
Coker went 14 of 23 with a touchdown in his first significant action but the Florida State transfer missed some open receivers downfield.
Amari Cooker had 189 receiving yards and tied DJ Hall's 8-year-old school record with 13 catches. It was his fourth straight 100-yard game, one shy of Hall's school record set in 2006, and his second in a row with double-digit receptions.
The Tide outgained the Owls 620-145.
Florida Atlantic had allowed 784 yards in the opening 55-7 loss to No. 19 Nebraska. The Owls got $1 million paydays for each game, though.
Florida Atlantic played without starting quarterback Jaquez Johnson, who injured his shoulder against Nebraska.
Greg Hankerson was 12-of-19 passing for 88 yards.
Tide coach Nick Saban made it clear leading up to the game that the starting quarterback job remained up for grabs, though Coker only played briefly at the end of a victory over West Virginia. He enrolled at Alabama over the summer.
Sims got Alabama rolling early, leading the Tide to three touchdown drives in the first quarter. He ran for a 7-yard score then launched a 52-yarder to Cooper and a 39-yarder to Kenyan Drake. Sims completed eight of his first nine passes and the incompletion was on a dropped ball.
His other incompletion came when Cooper couldn't bring in a deflected pass in the end zone. Sims did lose a fumble on a botched exchange near the goal line.
Coker entered the game late in the quarter after Alabama recovered a fumble across midfield. The Tide got a field goal out of it.
Coker added a 3-yard touchdown pass to Jalston Fowler, set up by his 15-yard run on the previous play.
Both quarterbacks employed a similar strategy: Get the ball to Cooper as often as possible.
Cooker threw two screen passes to him on his first drive and they failed to connect in the end zone on third down.
Alabama also gained 204 yards on the ground among eight rushers. T.J. Yeldon (43 yards) and Kenyan Drake (45) both got seven carries.
Jay Warren ran for 56 yards on nine carries to lead Florida Atlantic.
---