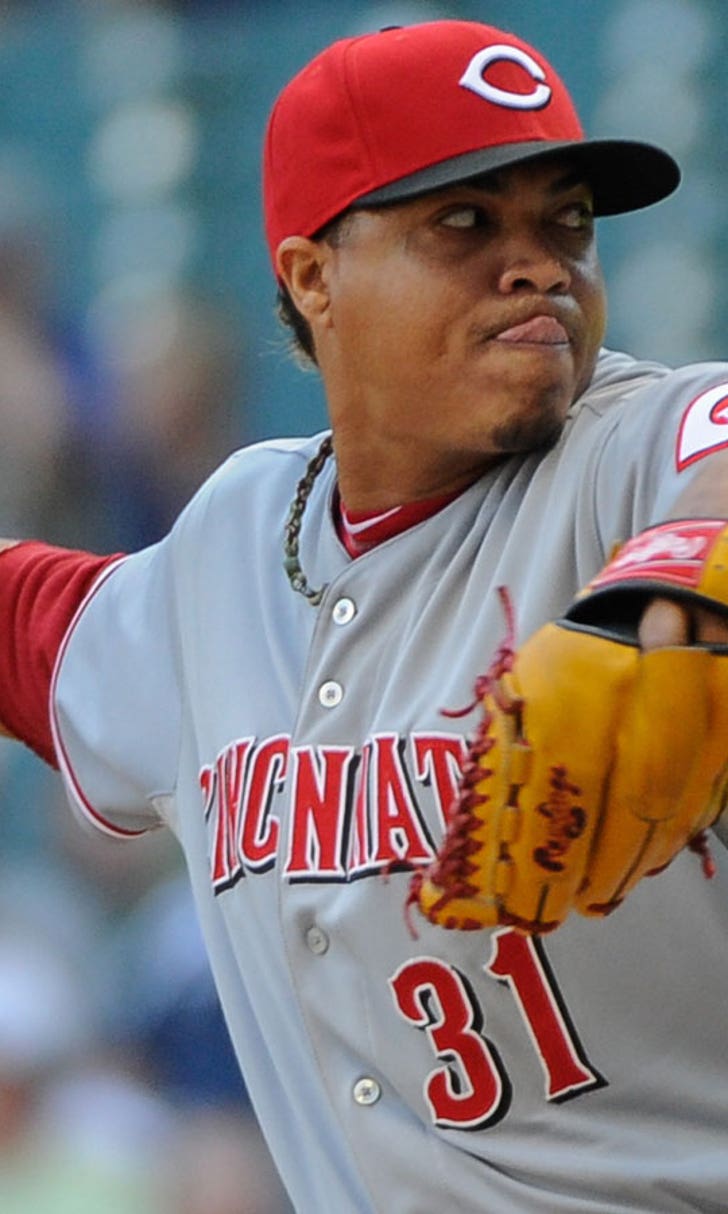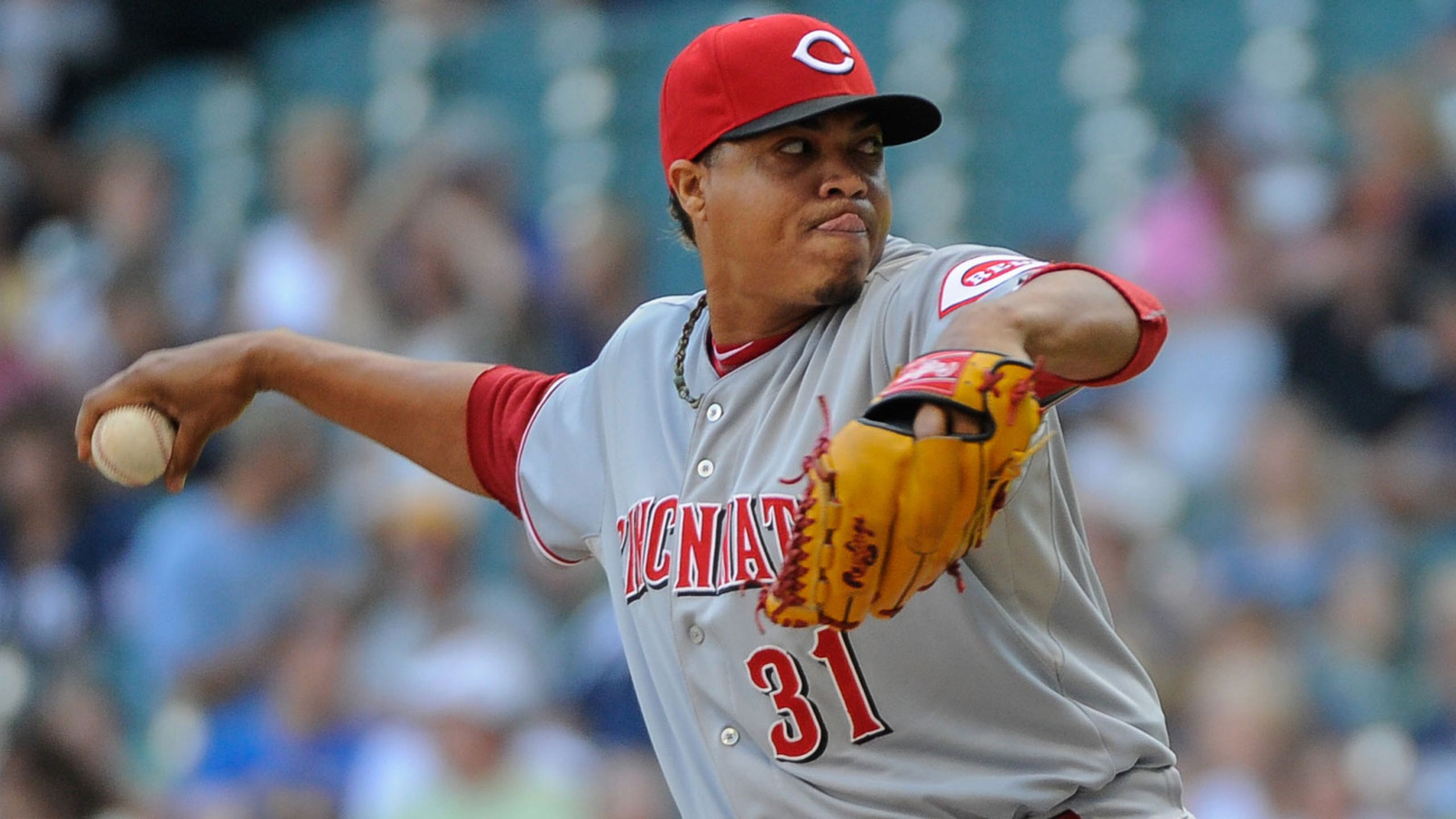 Simon looks to seize opportunity as starter in Reds' first spring game
BY foxsports • February 24, 2014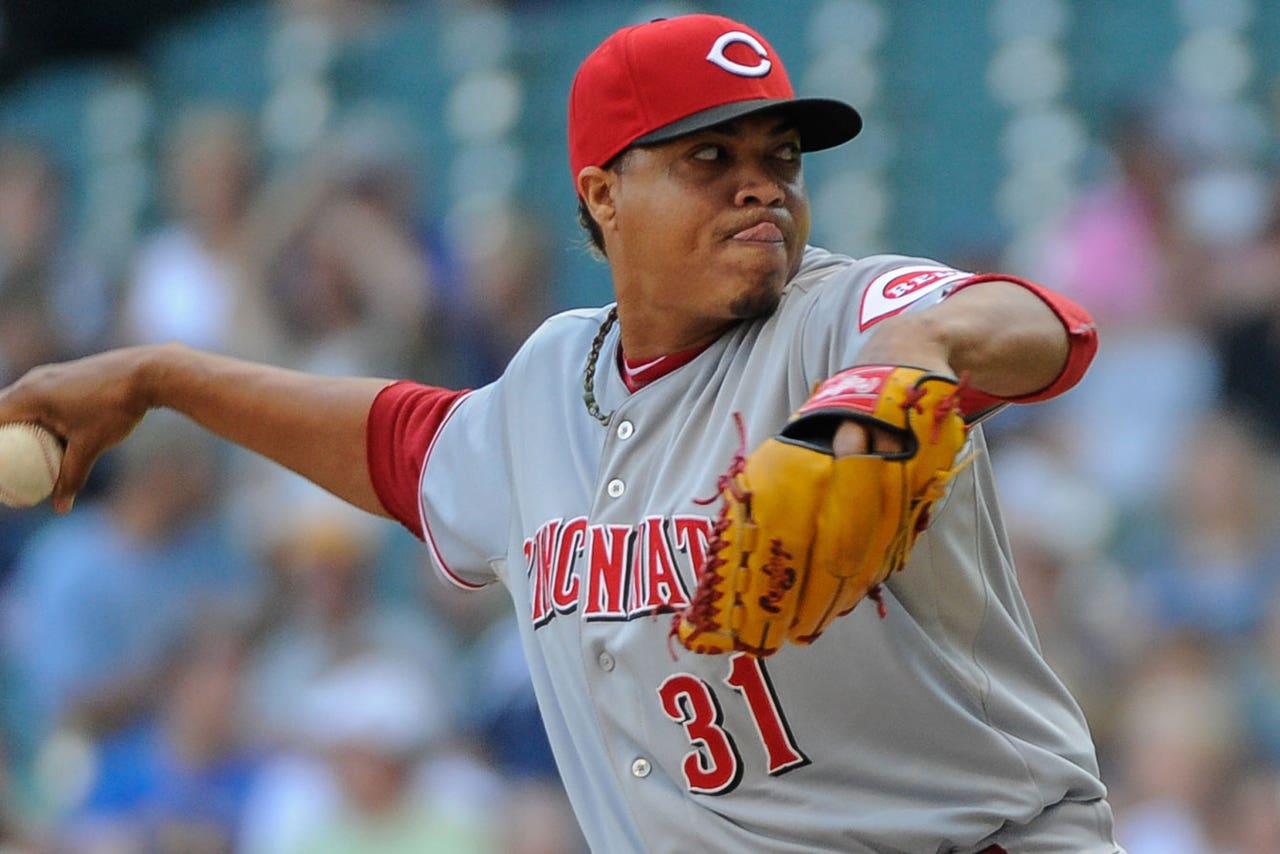 GOODYEAR, Ariz. -- Alfredo Simon sits in the bullpen during the season when games begin, daydreaming about throwing the first pitch, starting the game.
It isn't that he dislikes working out of the bullpen for the Cincinnati Reds. It is just that it is in his genes, in his makeup, that he is a starting pitcher.
He gets that starting opportunity Wednesday when the Reds play their first exhibition game against the Cleveland Indians.
There is nothing special to read into Simon starting the first game of the spring. It is new manager Bryan Price's way of emergency preparation.
The rotation is set -- Johnny Cueto, Mat Latos, Homer Bailey, Mike Leake, Tony Cingrani. But what happens if one of them doesn't make it through spring training? It happens. Both Cueto and Bailey have been unavailable on Opening Day after injuries in spring training. And there is a question about Latos and his elbow and knee.
There are other options in camp -- veteran Jeff Francis, 33, and young David Holmberg, 22, acquired from the Arizona Diamondbacks when the Reds traded catcher Ryan Hanigan.
Simon, though, is seizing this opportunity, "To show them what I can do."
The 32-year-old Dominican pitched 87 2/3 innings out of the bullpen last year and was 6-4 with a 2.87 earned run average and said, "If I can pitch nearly 90 innings out of the bullpen I know I could pitch 200 as a starter. There are games when I pitch two or three innings and I want to go more but they take me out."
Simon was a starter in Baltimore in 2011, finishing 3-8 with a 4.96 earned run average in 16 starts. When the Orioles put him on waivers in April of 2012 the Reds claimed him and put him into the bullpen.
He is a survivor of Tommy John elbow surgery after he made only two appearances in 2009. On May 5 of 2009, Dr. James Andrews repaired the torn ulnar ligament and Simon was back pitching by the start of 2010.
"We're short one starter right now with Mat Latos out," said manager Bryan Price. "With Tony Cingrani looking really good as our fifth starter we have to look really hard at the next guys in line. If Mat isn't ready to start the season, we have to look at the group we have here, which includes Simon. He has a starter's background and a very durable arm. We want to look at him in longer stretches."
Normally, Simon would work toward building his arm to the two and three-inning level, "But we're going to stretch him out beyond that as a just-in-case thing. The trade for Holmberg and bringing in Francis and Chien-Ming Wang are credible big-league pitchers who could help us."
Simon's eyes brightened and his voice displayed total excitement when he heard the news about him possibly being a fill-in starter.
"If they need me to be a starter, I am ready to go," he said. "I know it has been two years since I started a game, but we are in spring training and if I get the opportunity I am going to show him I can be a starter.
"I know I've pitched out of the bullpen and I've done a great job but I'm here for them and whatever they need I'm here for them," he said. "And, yes, I do like starting. All my career I've been a starter. Even now when I throw two or three innings I want to keep going, do more. I miss starting."
His starting record at Baltimore wasn't glossy but Simon quickly glosses over it, calling his 4-9 record the product of feeble run support.
"The American League is hard when you are facing the Yankees and the Red Sox in the same division," he said. "I didn't get a lot of run support and I lost a lot of games by like 2-1. I believe the National League is easier than the American League."
Simon cited the designated hitter as making it tougher on starting pitchers, "Because you don't get to face the pitcher and most teams have like seven strong, good hitters. You don't get any breaks. In the National League, it seems most teams only have about five good hitters and the other four are not that good."
So if duty calls, Simon is ready, willing and more than able. If not, he'll be back in the bullpen ready to throw two and three innings as best he can, hoping they don't take the ball away from him too soon.
---