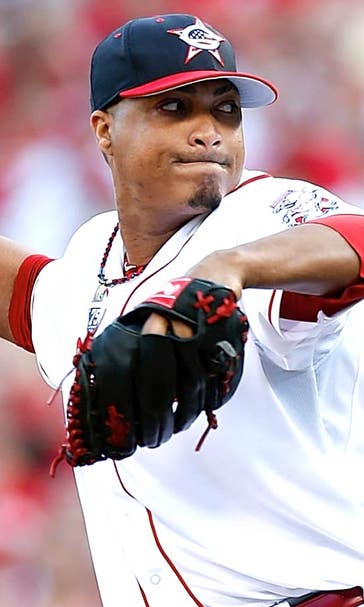 Simon goes for sixth straight win
July 9, 2014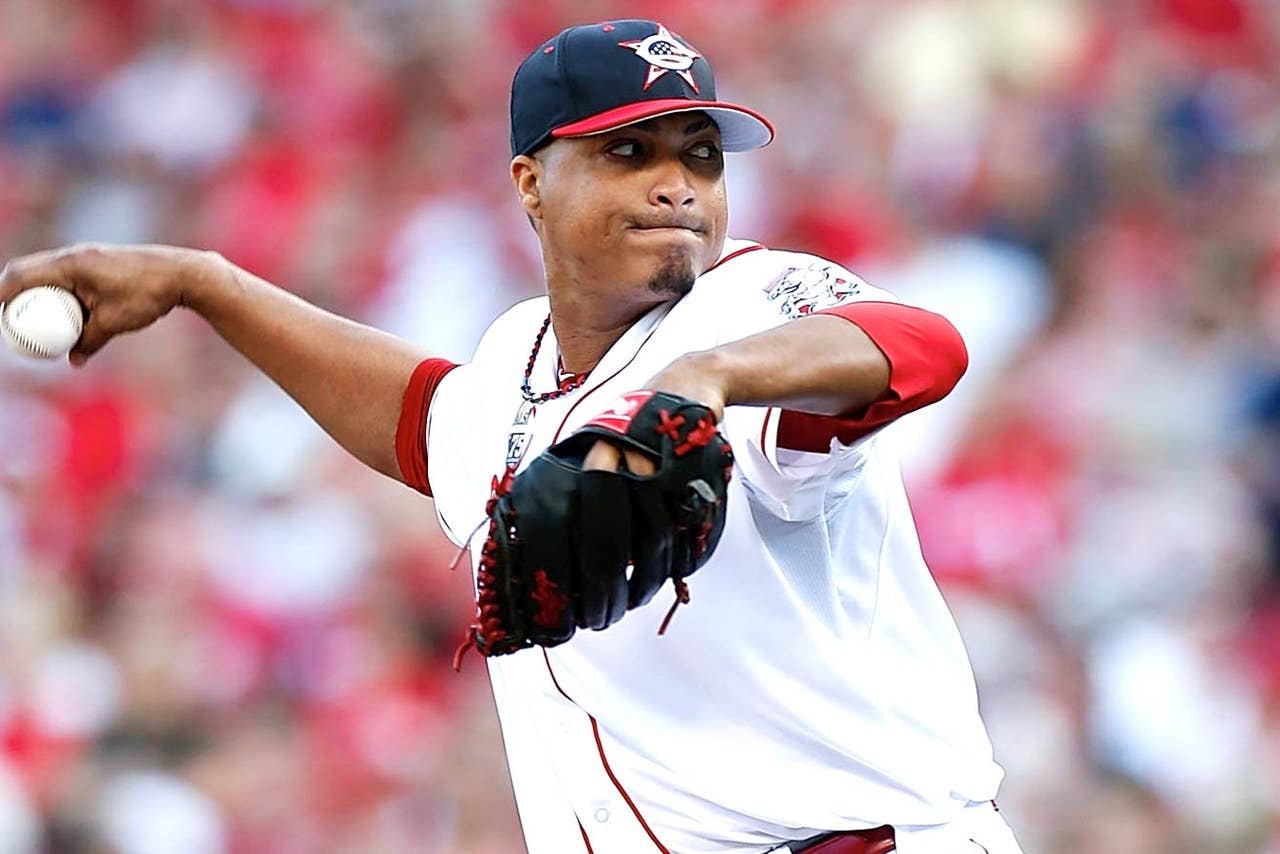 While the Cincinnati Reds are sending four players to next week's All-Star game, Alfredo Simon somewhat surprisingly isn't one of them.
In his first appearance since getting left off the NL roster, Simon looks to win a sixth consecutive decision Wednesday night against the last-place Chicago Cubs.
Many felt Simon (11-3, 2.78 ERA) was deserving of a nod after putting together a terrific first half. Tied for the league lead in wins, Simon has posted a .222 opponent's batting average and 1.05 WHIP to rank among the NL's top 10 in both categories.
The 33-year-old right-hander allowed two runs over 7 1-3 innings to beat Milwaukee 4-2 on Friday, improving to 5-0 with a 2.63 ERA over his last seven starts. There's a chance he could still be added to the All-Star team with four starters - including teammate Johnny Cueto - currently scheduled to pitch Sunday.
"I have the numbers for the All-Star team but it's not up to me," he said. "Every time I go out, I just try to do my best. I keep trying to put zeroes on the board. I've never had 11 wins before but my arm is like a 20-year old."
Simon has shined in three matchups against the Cubs this year, going 2-0 with a 1.42 ERA. Ryan Sweeney is 1 for 13 against him lifetime, and Nate Schierholtz and Justin Ruggiano are a combined 1 for 12.
The surging Reds (48-42) are seeking a season best-tying fifth straight win for the second time in two weeks after sweeping Tuesday's doubleheader. Cincinnati pulled out a 4-2 victory in Game 1 before completing its biggest comeback of the season in the nightcap, winning 6-5 on Billy Hamilton's broken-bat walkoff single.
"It just unifies all of us," said manager Bryan Price, whose team fell behind 5-0 in the third inning. "We just feel really good right now."
Hamilton is batting .375 with six extra-base hits, nine RBIs, nine runs and seven steals in 11 games against Chicago (38-51) this year, with the Reds going 8-3. Cincinnati has taken four straight from the Cubs, whose 38 stolen bases are just one more than Hamilton's total.
The Cubs (38-51) have followed four straight wins with a season worst-tying five consecutive defeats, a skid during which they've been outscored 34-11. Chicago is 9-31 in its last 40 against the Reds.
"This one's tough on us all," Anthony Rizzo said following Game 2. "It's not easy to swallow."
Chris Coghlan, who went a combined 3 for 7 and homered in both legs of the doubleheader, is batting .452 with 10 runs scored during a nine-game hitting streak.
The Cubs will hope for a brief boost Wednesday from top prospect Arismendy Alcantara, who is expected to be called up for a two-day stint while Darwin Barney goes on paternity leave. The 22-year-old infielder was hitting .307 with 10 homers, 25 doubles, 11 triples and 21 stolen bases with Triple-A Iowa.
Dallas Beeler will make a second start for Chicago, which has two open spots in the rotation after sending Jeff Samardzija and Jason Hammel to Oakland. Beeler impressed in his big-league debut June 28, yielding one unearned run and four hits over six innings in a 3-0 loss to Washington.
"His ball has a lot of sink and depth," manager Rick Renteria told MLB's official website. "He works it to both sides. I thought he kept the ball down. I thought he was extremely composed in his outing with us, as was evidenced by the results. ... He just showed a really good mound presence and good stuff."
Beeler will try to quiet Jay Bruce, who has gotten hot following an 0-for-21 slump. The right fielder is 5 for 16 with three homers and nine RBIs over the last four games.
---