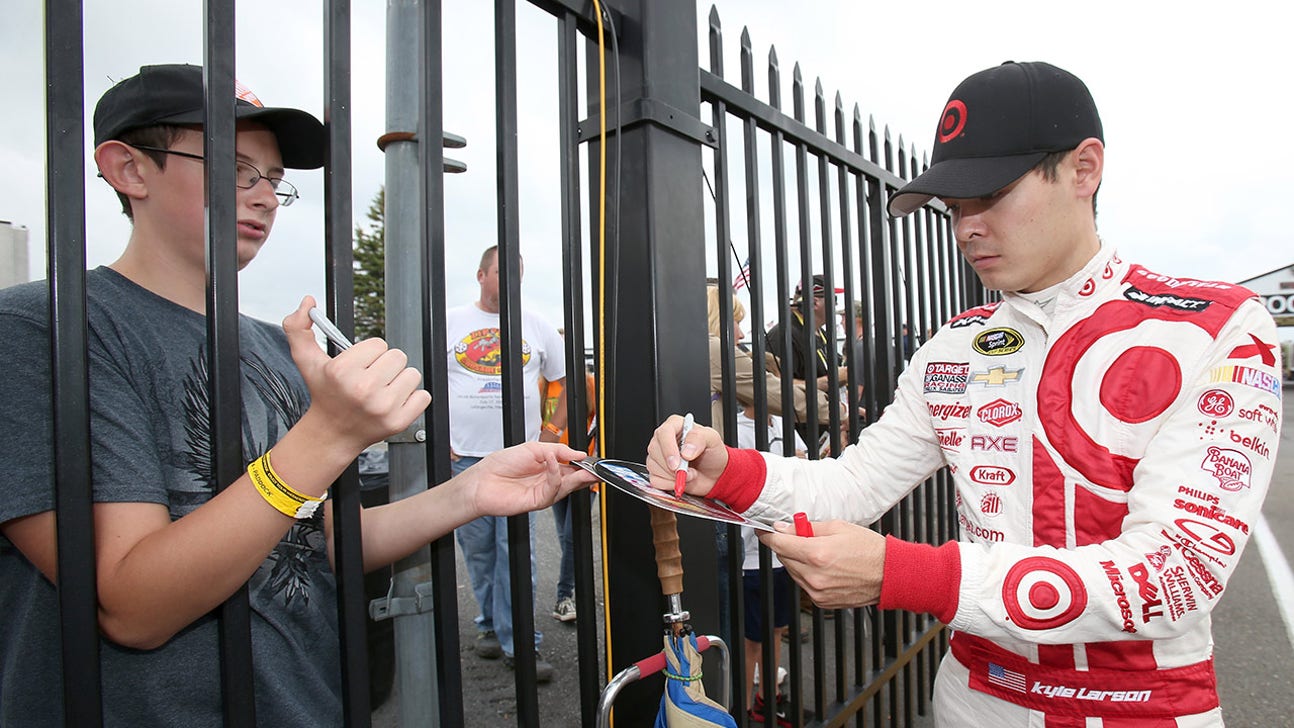 Editor's Note: Scroll down for updates...
9:45 a.m. ET -- Welcome back to the 'Tricky Triangle' of Pocono Raceway!
The Sprint Cup garage is abuzz with action as drivers and teams prepare for Sunday's GoBowling.com 400. 
Teams are busy setting up their pit stalls and preparing their cars for 400 miles of action. 
Some drivers are spending time with fans, signing autographs and answering questions. 
Aric Almirola even showed off his bowling skills with race sponsor GoBowling.com. 
10 a.m. ET -- The 88/48 Hendrick Motorsports team spent some time bonding Saturday by playing paintball in the Pocono Mountains. Sunday morning they are sharing their stories. 
10:15 a.m. ET -- With weather threatening Sunday's race once again, NASCAR has moved up the pre-race activities by just a bit. 
10:30 a.m. ET -- The first NASCAR RaceDay Connect Live Vote is now open: Is Roush Fenway Racing still one of NASCAR's elite teams? Vote now: http://foxs.pt/1Amf25o
10:40 a.m. ET -- Roush Fenway Racing's Greg Biffle is carrying the name of one lucky fan on his passenger side door for Sunday's race at Pocono Raceway.
Another lucky fan received a behind-the-scenes tour of Kasey Kahne's No. 5 hauler. 
10:50 a.m. ET -- Look out, Rutledge Wood and A.J. Allmendinger are up to no good. 
11:00 a.m. ET -- Teams are still working hard to set up pit boxes, while other crew members are busy pushing the cars through technical inspection. 
11:30 a.m. ET -- Kevin Harvick is getting ready for Sunday's race at Pocono with a little lunch and quality time with son Keelan. 
12:40 p.m. ET -- Driver introductions are underway at Pocono Raceway, as weather in the area has bumped up the start time. 
12:45 p.m. ET -- Denny Hamlin's crew chief may be suspended for the next six races, but that did not stop Darian Grubb from wishing his team luck from afar. 
1:00 p.m. ET -- It's almost time to go racing at Pocono Raceway! Teams will be battling each other, and the weather on the radar. Either way, be sure to follow along all race long with in-race updates and live timing and scoring on RaceTrax. 
We will also have extensive post-race coverage at 7 p.m. ET with NASCAR Victory Lane on FOX Sports 1!