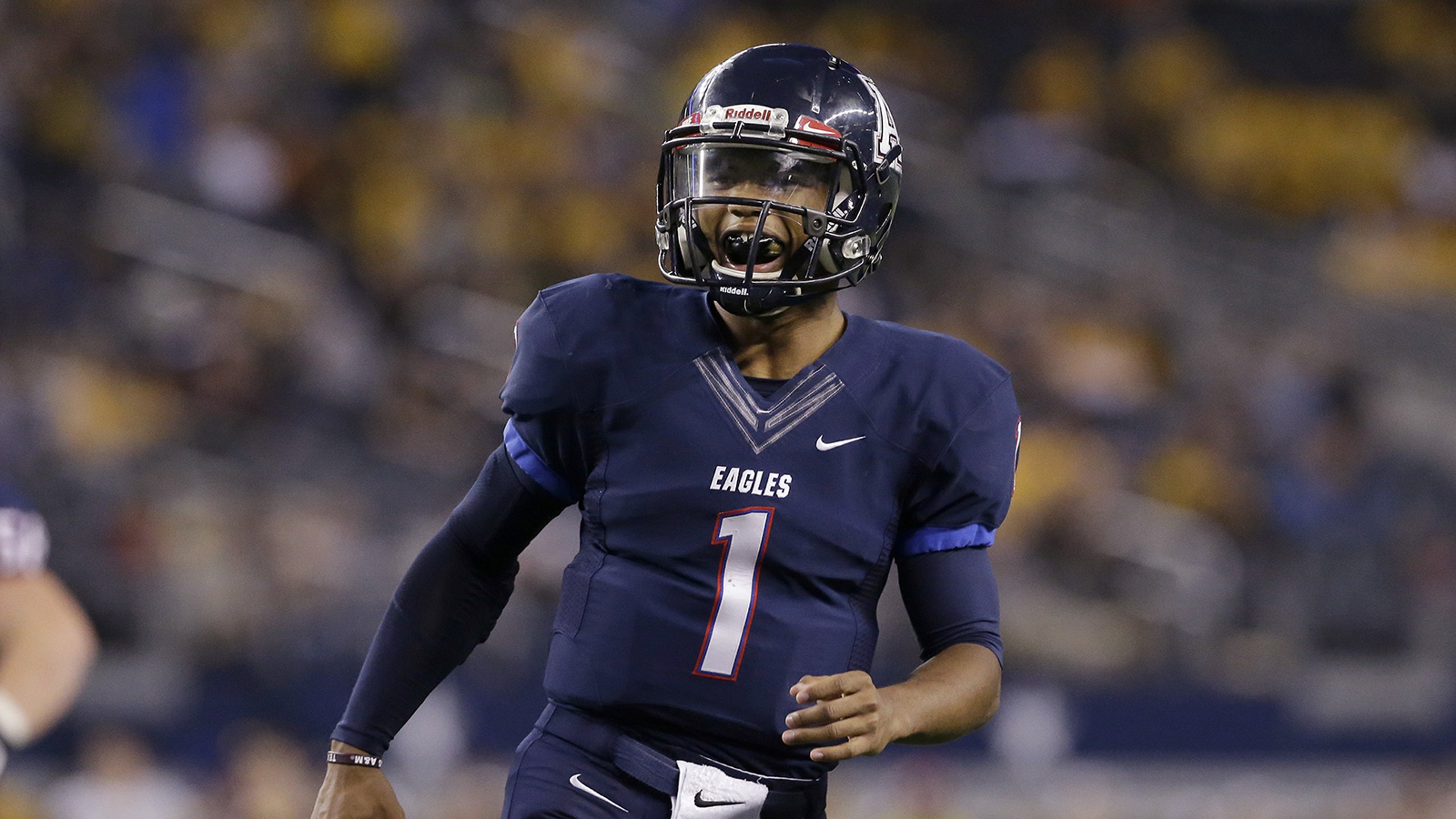 Should Texas A&M's prize QB consider baseball instead?
BY Jeff Caplan • February 11, 2015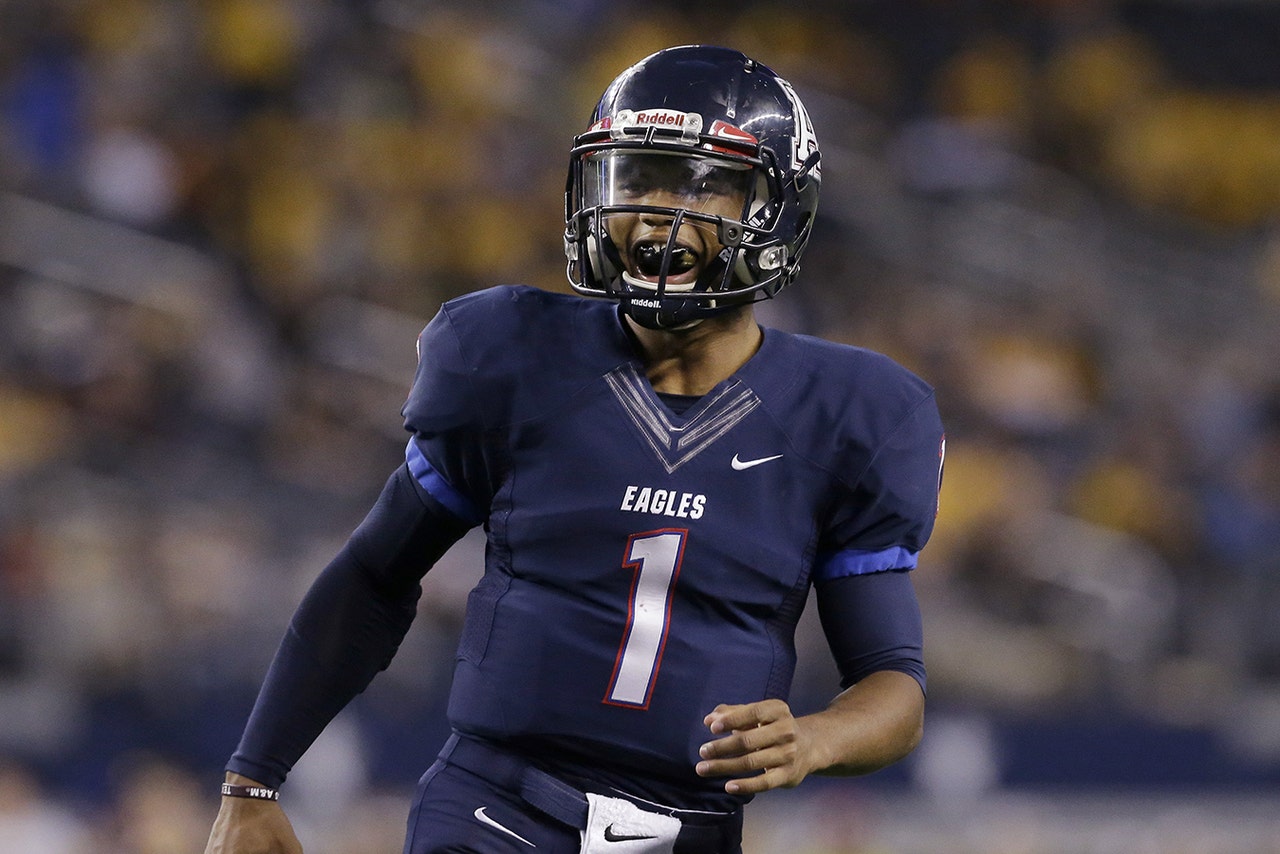 Few can truly comprehend the weighty decision that awaits Kyler Murray, the nation's No. 1 dual-threat quarterback and baseball star who last week signed to play quarterback at Texas A&M.
Kohl Stewart can.
That name should ring familiar to Aggies fans who follow recruiting. A highly touted pro-style quarterback out of Houston St. Pius X, Kohl had offers from A&M, Florida, LSU and Notre Dame. He signed with the Aggies two Februarys ago.
"I planned on going to A&M," Stewart said. "I didn't really have any other alternative at that point."
Four months later, he did. In June 2013, the 6-foot-3 right-handed pitcher was selected No. 4 overall in the Major League Baseball draft by the Minnesota Twins. The slot was assigned a contract figure of $4.5 million. Kohl expects to open the 2015 season pitching for the Fort Myers Miracle, the Twins' High-A affiliate.
Stewart chose baseball because he said as a kid he dreamed of pitching in the big leagues. The money was simply the closer.
In most cases, the sport dictates which path the two-sport athlete will ultimately follow. Stewart, and almost certainly Murray -- whose late dalliance with Texas sparked an intensely followed final few weeks leading up to the Feb. 4 signing day -- are the rare exceptions skilled enough in both sports to have to make the call.  
Allen baseball coach Paul Coe told the Houston Chronicle last week that conversations he's had with major-league clubs suggests Murray "could go anywhere from top 15 to top five (overall)."
Last summer Murray became the first player ever to participate in the Under Armour All-American football and baseball games. Last week when he signed with A&M, he told reporters that he'll have a difficult decision to make depending where he's ultimately drafted in come June.
"Obviously the money figure, not everybody wants to talk about that, but that's obviously a pretty big deal," Stewart said. "What's at stake for a kid to pass up the college experience, and how much money is going to change that kid's life? I think [Murray] does have to consider it. That number is different for every kid. Nobody lives the same life."
Fifty-six players selected in last year's MLB draft signed for at least $1 million and the top 21 picks signed for at least $2 million. The No. 1 pick signed for $7.92 million; No. 5 for $3.85 million; No. 10 for $2.97 million; and No. 15 for $2.5 million.
Considering college football is always a fallback option if baseball doesn't pan out, that kind of money can make it seem foolish to pick football. 
"What is it going to take for Kyler and his life to really change, and how much money can you get in the back of the first round, and what's the number going to be like after taxes?" Stewart said. "You have to think about that because it's not $4 million, it's 60, 65 percent of that; it's not a-million-five, it's 60 percent of that.
"He has a lot of life to live. There's a lot of things you have to think about. Will that money change your life? Yeah, it probably will. But will it change your life forever? Maybe not. Maybe it's not worth passing up a degree. Obviously you can't put an amount of money on a degree. It's a pretty good thing to have in your back pocket."
So is a guaranteed seven-figure contract regardless of the taxes. Kyler's father, Kevin, signed a $35,000 contract with the Milwaukee Brewers in 1982 after being drafted in the 11th round out of high school.
Shortly thereafter, Murray -- whose younger brother Calvin, Kyler's uncle, played baseball at Texas and played in the big leagues -- quit baseball and blossomed into one of Texas A&M's all-time great quarterbacks.
A knee injury though sabotaged a potentially lucrative pro career. Injury is another factor in the decision-making process, and the risk of serious injury playing quarterback is significantly greater than playing second base.
At 5-foot-10, 180 pounds, Kyler Murray's stature certainly fits more in the mold of a speedy, gap-hitting big-league second baseman and not a future NFL quarterback. Of course, diminutive Seattle Seahawks quarterback Russell Wilson is changing perspectives, but unless Murray sprouts a few more inches, odds will be stacked against him to thrive at the next level.
Murray would likely compete for the starting job this fall at A&M with 2014 signee Kyle Allen, who took over midway through the season for opening day starter Kenny Hill -- actually a higher-rated quarterback in the 2013 class with Stewart -- who plans to transfer.
First, Murray's Allen Eagles baseball team is closing in on its opening day. A big season will increase Murray's stock and only make his decision more difficult.
Or perhaps it would make it easier, what with a multi-million dollar contract being all but guaranteed.
For now, like Stewart two years ago, Murray has only the one option in front of him.
"I'd just tell him to do what he loves," Stewart said. "Every guy's situation is different. Think about every situation in his head and imagine himself at A&M, and imagine himself at whatever opportunity he has in front of him, and it's his call."
MORE FROM FOX SPORTS SOUTHWEST: 
- Five-star recruits who were never stars in college
- Ranking NFL quarterback salaries
- Oldest player on every NBA team
- Highest paid player of each NBA team
---