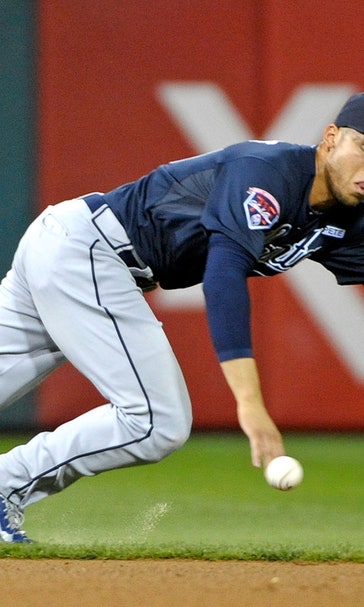 Short Hops: Braves shortstop 2014 review, 2015 preview
BY foxsports • November 22, 2014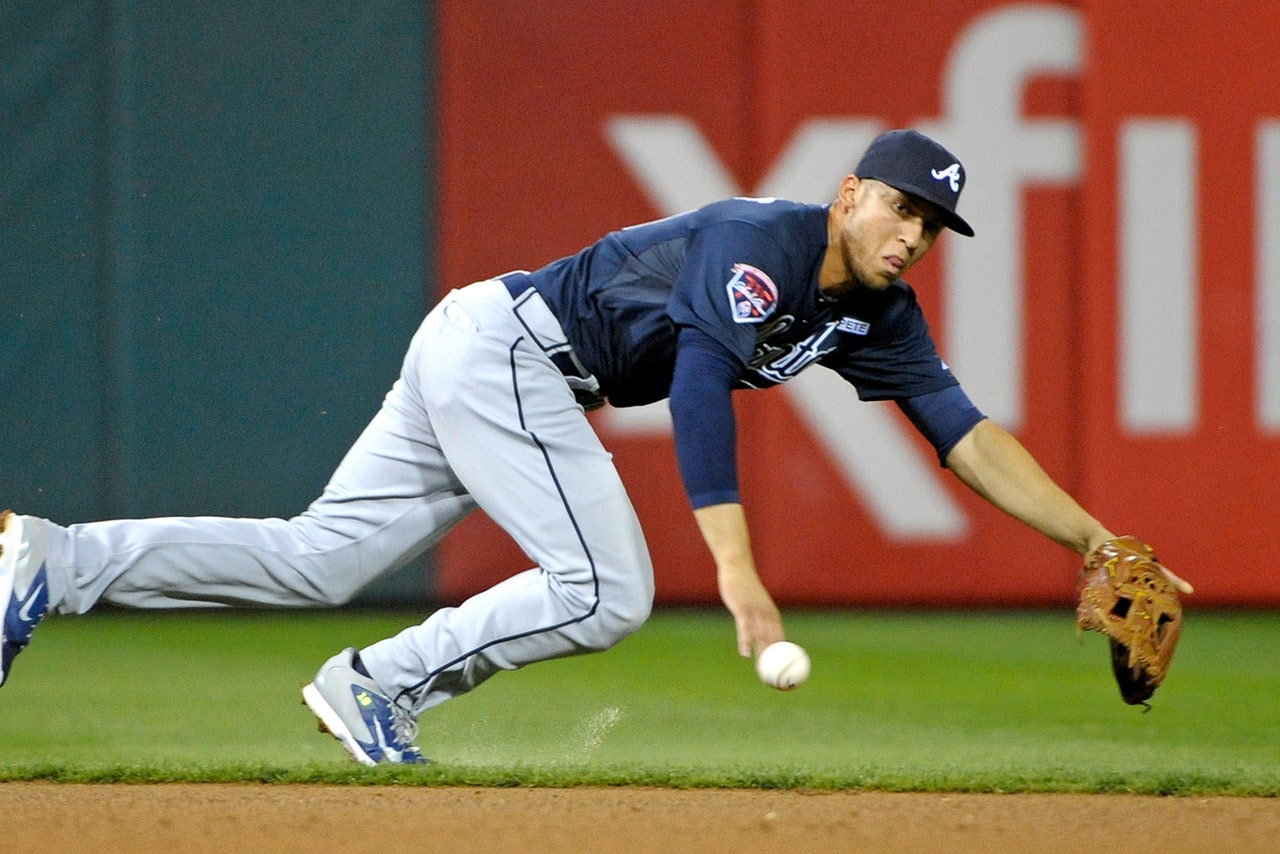 FOXSportsSouth.com's team of Braves writers are taking a look back at 2014, position by position, and breaking down what we know heading into the Winter Meetings Dec. 7-11 in San Diego. Here's a look at the shortstop position:
2: There isn't anyone that regularly watches Major League Baseball that hasn't been amazed by something Andrelton Simmons has done with his glove. It's absolutely awe-inspiring to watch his competetive spirit play out at shortstop. Simmons won his second Gold Glove in 2014, and finished first in baseball with a 3.9 defensive WAR.
21: When Simmons' batting average dropped from .289 to .248 from the 2012 season to 2013, while not ideal, his jump from three home runs to 17 lessened the blow of such a dramatic drop in average. Simmons finished the 2014 season with a .244 average, but his pop went away. With seven home runs, four triples and 18 doubles, Simmons finished with 21 fewer extra-base hits in 2014.
30.2 / 78.4: There are likely a number of reasons why Simmons' power numbers went down last season. One of which might be that he was swinging at bad pitches. Simmons swung at pitches outside the strike zone 30.2 percent of the time in 2014, up from 29.1 percent the previous season. He also made contact with more pitches outside the strike zone (78.4 percent, compared to 76.9 percent in 2013).
When Simmons launched 17 bombs during the 2013 season, he convinced many that he could be a power hitter. He may have convinced himself too.
He's not.
At no point in time (outside of 2013) during his career, has Simmons been a home-run threat. In 1,042 plate appearances in the minors, he hit six home runs. Sure, he hit 55 doubles, which hinted toward a slight power improvement, but nothing he did from 2010 to 2012 led anyone to think 17 homers was in Simmons' arsenal.
The Braves don't need him to be a home run threat anyway.
Simmons' low hit rate (26.2 percent) and high contact rate (89.6 percent) show that his batting average should be more like his 2012 total (.289) than his combined showing over the past two seasons (.246). Think around .270 when projecting Simmons' batting average moving forward.
If Simmons can bring his fly ball rate up (he hit a low 31.2 percent in 2013), and match his HR/FB ratio (7.9 percent) from 2013, he might be able to reach double digits, but don't expect a return to his 2012 level.
Outside of the fact that the Braves didn't hit like expected last season, one of the more perplexing issues at the plate revolved around where to place batters in the lineup.
Jason Heyward wasn't a prototypical leadoff hitter, but he was the best suited hitter on Atlanta's roster for the job. Manager Fredi Gonzalez also had trouble finding a spot for Simmons.
Simmons hit in seven different spots in the batting order: First, second, fifth, sixth, seventh, eighth and ninth. But the three spots he occupied most frequently were second (35 games), seventh (41) and eighth (49).
Gonzalez said that one of the mysteries as to why Simmons hit better lower in the lineup was that he was a free spirit with the bat. His statistics were as interesting as Gonzalez' comments.
While he hit for a higher average (.268) at the two spot, he had a higher rate of extra-base hits when he was in the seven or eight hole. If Gonzalez has his way, expect Simmons to hit near the bottom of batting order in 2015.
The Braves had four players start at shortstop in 2014: Simmons, Ramiro Pena, Phil Gosselin and Emilio Bonifacio. Only two are left on the roster.
Pena was designated for assignment on Nov. 19, and Bonifacio is a free agent. Since the Braves traded Tommy La Stella, Gosselin is slated (at least right now) to play second base.
That leaves Simmons and Gosselin as the only players on the roster that started a game at shortstop. Simmons only missed 21 games over the last two seasons, so he is pretty rock solid in the playing time department. But the Braves will still need to do something.
If Atlanta promotes Jose Peraza to play second, that will leave Gosselin to back up both middle infield spots. Problem solved.
But that's only one option.
The Braves could also look to add a starting second baseman via free agency or a trade, and once again Gosselin would become the backup at both second and shortstop. Or Atlanta could bring in a backup at shortstop.
Either way, expect whatever option the Braves use to find a backup for Simmons to be a cheap one.
---
---