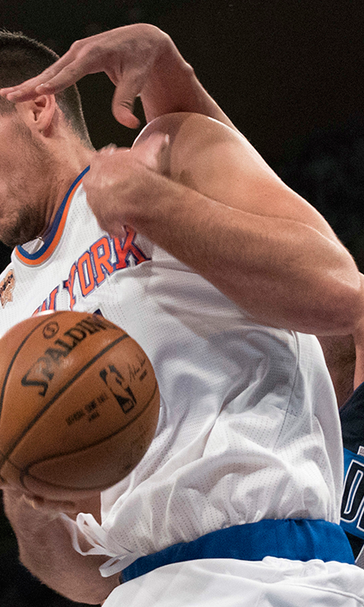 Short-handed Mavericks lose on the road in New York
BY foxsports • November 15, 2016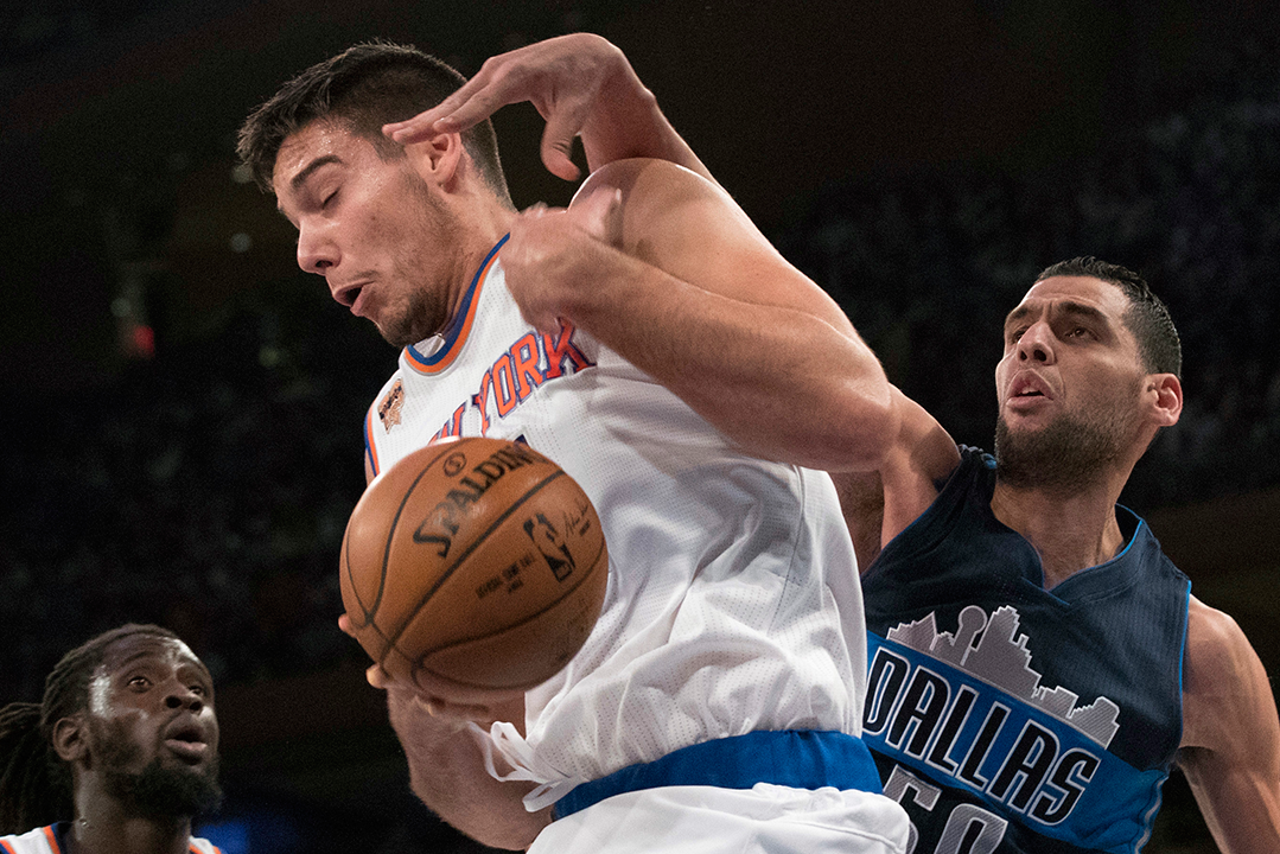 NEW YORK (AP) -- Carmelo Anthony and Kristaps Porzingis each scored 24 points, and the New York Knicks rolled after a halftime lineup change and beat the short-handed Dallas Mavericks 93-77 on Monday night.
The Knicks benched Joakim Noah, their $72 million free-agent signing, starting guard Justin Holiday and moving Porzingis to center in a small lineup. They responded by scoring 31 points in the third quarter after managing just 36 in an ugly first half.
Anthony scored 17 in the third quarter and 20 in the second half after shooting 1 for 6 in the first half. Porzingis finished with 11 rebounds.
Harrison Barnes scored 20 points and J.J. Barea had 17 for the Mavericks, who are still without Dirk Nowitzki and Deron Williams.
The remaining lineup was good enough to take a 39-36 halftime lead but got run off the floor once the Knicks returned with a different look.
Anthony made a 3-pointer to open the half and later had six straight points in the midst of the Knicks' 19-6 run that Holiday capped with a 3-pointer that made it 55-45. New York outscored Dallas 31-12 in the period as the Mavs shot 5 for 20, and it was 67-51 headed to the fourth.
Porzingis and Anthony made consecutive 3-pointers that pushed it to 82-64 midway through the period and soon both were on the bench for good.
Noah, a defensive-minded center who battled injuries in his final season in Chicago, grabbed six rebounds in 16 scoreless minutes. He didn't play in the second half, while Holiday finished with 16 points.
TIP-INS
Mavericks: Dallas had won five straight and 24 of the last 29 meetings. ... Barnes had scored 25 or more in a career-best three straight games.
Knicks: The Knicks snapped a two-game losing streak. ... New York won for the first time in five games this season when scoring fewer than 100 points.
DIRK WORKS
Nowitzki had a lengthy pregame workout on the court, but by then the Mavs had already determined that he would miss his fifth straight game.
"I think he's really close. He's feeling a lot better and we just don't want to rush anything," owner Mark Cuban said. "There's no reason to rush anything with him."
TAKE TIME
Dallas was twice called for technical fouls in the fourth quarter for calling timeout when it had no timeouts remaining.
HELPING HAND
Knicks coach Jeff Hornacek asked Mavs coach Rick Carlisle if Nowitzki would work out with Porzingis in September. They couldn't get anything scheduled but both sides hope they can eventually.
"Dirk's a giver, he would love to see every international guy have the same opportunities he's had," Carlisle said. "It's something that didn't work out because I think at the time in September Dirk's travel schedule and Kristaps' health situation didn't match up, but maybe sometime in the future. I know that Dirk would look forward to spending time with him and vice versa."
UP NEXT
Mavericks: Visit Boston on Wednesday to finish four-game, coast-to-coast road trip that began at the Los Angeles Lakers. Dallas has won seven straight against the Celtics.
Knicks: Host Detroit on Wednesday. The Pistons beat the Knicks 102-89 earlier this season.
---