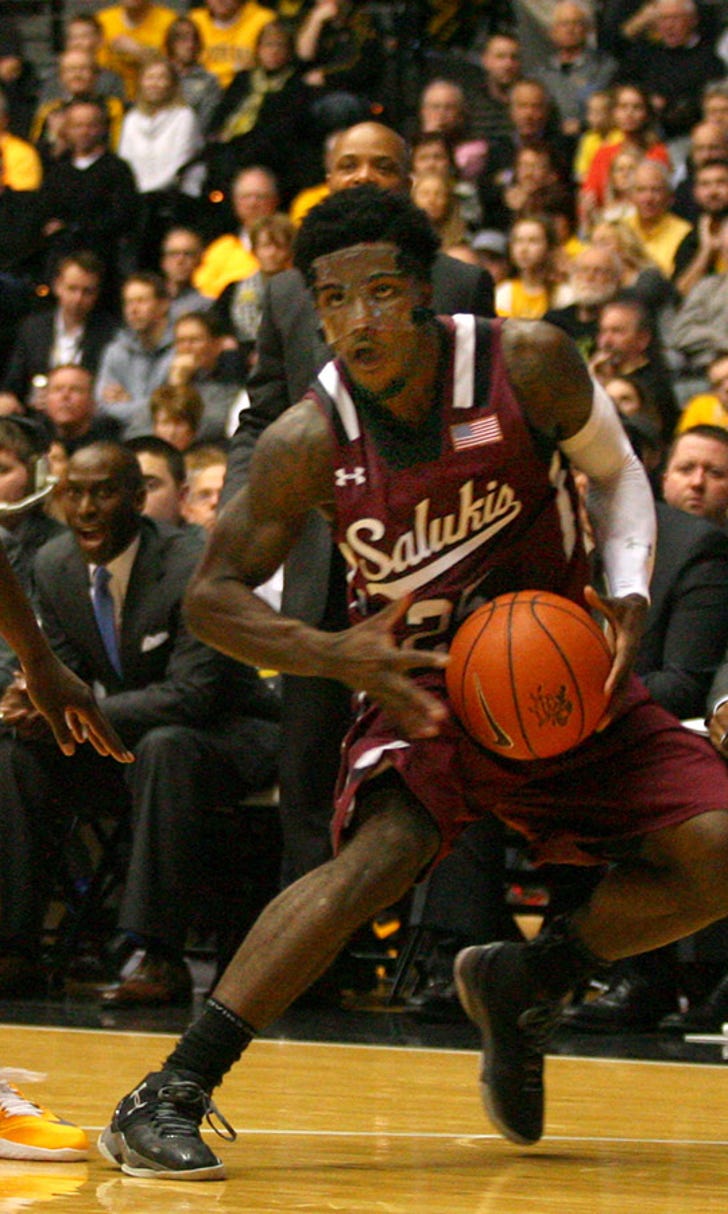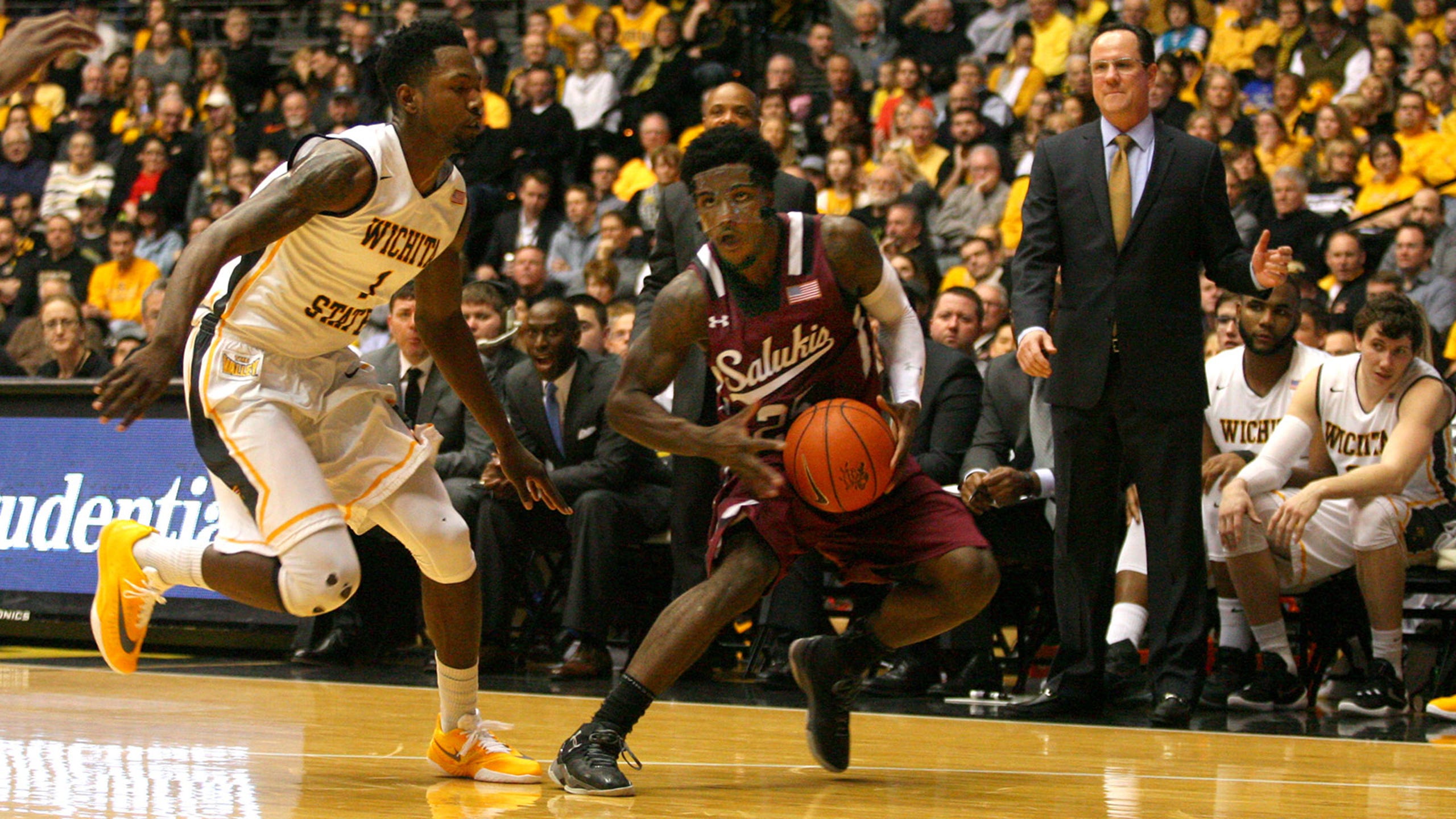 Shockers have raised their defensive efforts to a new level
BY foxsports • February 5, 2016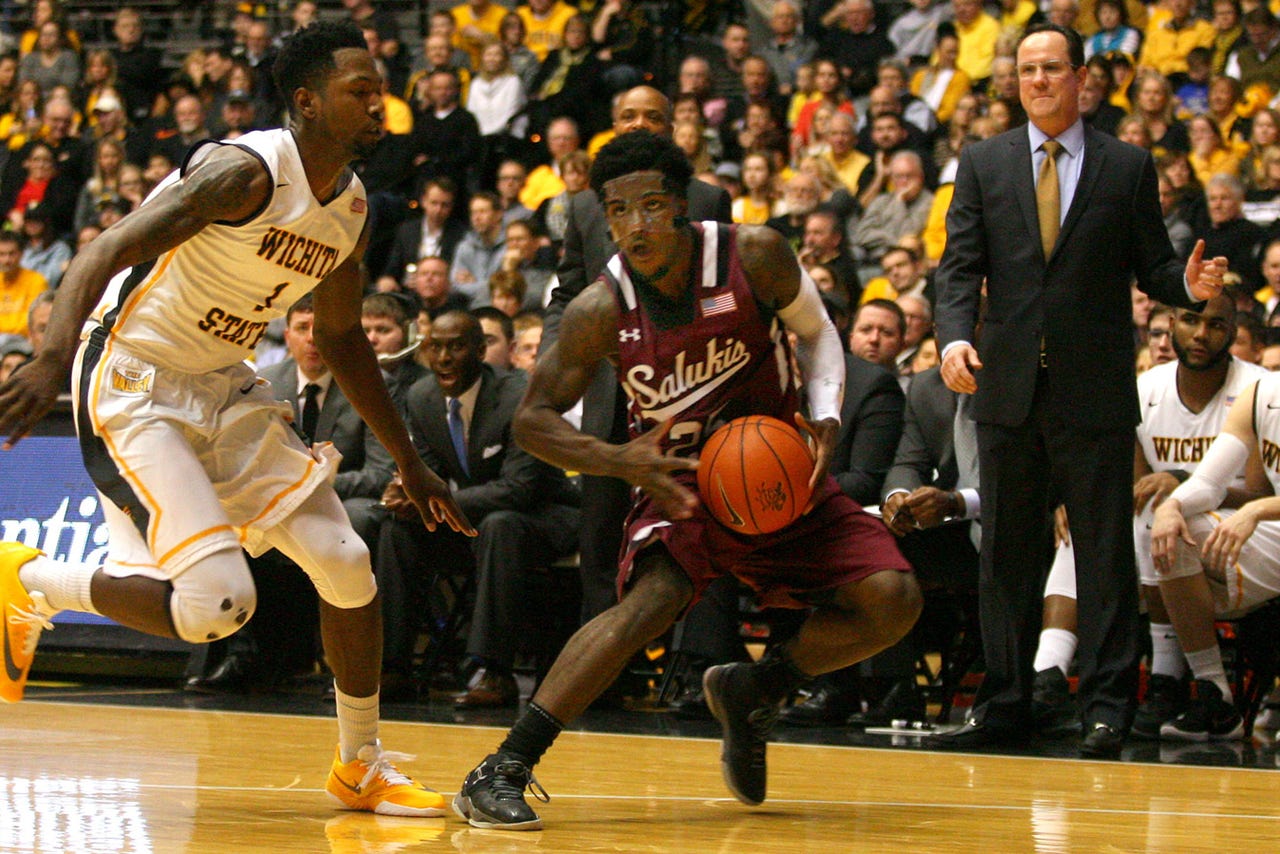 Wichita State has made a priority out of containing some of the Missouri Valley Conference's top scorers during its second-longest winning streak under Gregg Marshall.
The Shockers hope to be up to the challenge again Saturday night when they hit the road to face MiKyle McIntosh and an Illinois State team that is hitting its stride offensively.
In the first meeting since the Redbirds' upset win in last year's MVC tournament, No. 21 Wichita State seeks a 13th straight victory and 20th consecutive regular-season league win.
After holding opponents under 40 percent shooting twice during a 5-5 start, the Shockers (17-5, 11-0) have taken their defensive effort to another level in doing so 10 times over a 12-game winning streak that is tied for the fourth-longest run in school history.
They lead the MVC with 61.4 points allowed per game and a 39.9 defensive field-goal percentage after holding Southern Illinois to 30.6 percent shooting in Wednesday's 76-55 home win. Three days earlier, Wichita State limited Evansville to 34.8 percent in a 78-65 road victory.
In the two games, Markis McDuffie and Zach Brown teamed to hold the league's top two scorers, D.J. Balentine and Anthony Beane, to a combined 11-for-36 shooting.
"We've got guys that are committed to trying to stop them," said Marshall after becoming the school's all-time wins leader with 221. "We certainly focus on these guys and have a great deal of respect for them as players and scorers, especially. We send multiple guys at them. It used to be Tekele Cotton and Ron Baker, and now it's McDuffie and Brown."
The Shockers now brace for another challenge as they try to extend the sixth-best start in MVC play since 1960. They own the league record by winning all 18 games two years ago.
McIntosh is one of the league's hottest players, averaging 20.0 points on 60.4 percent shooting -- including 7 for 11 from 3-point range -- over his last four games. The sophomore scored 21 points in Wednesday's 78-70 win at Loyola of Chicago.
The Redbirds (13-11, 7-4) have averaged 77.8 points on 48.6 percent shooting -- including a 45.9 mark from beyond the arc -- in their last four games. Deontae Hawkins is also playing well, averaging 15.3 points while hitting 10 of 13 from 3-point range over his last three.
"We certainly think we'll have a great shot," coach Dan Muller said. "They're deeper than they've been, they're long and it'll be a heck of a challenge, but it's a heck of an opportunity."
Muller's club has moved into a four-way tie for second place with a 4-1 stretch, but hopes to tighten up defensively after allowing a 51.0 field-goal percentage in its last three games.
Baker, who leads the Shockers with 14.2 points per game, hasn't scored more than nine in his last three. Fred VanVleet had 12 points and 11 assists Wednesday after scoring a career-high 32 on Sunday. Wichita State has averaged 79.7 points during its winning streak.
The Shockers had won seven in a row and 13 of 14 in this series before a 65-62 loss March 7 in the MVC tournament semifinals in St. Louis. They've won five in a row at Redbird Arena.
---
---