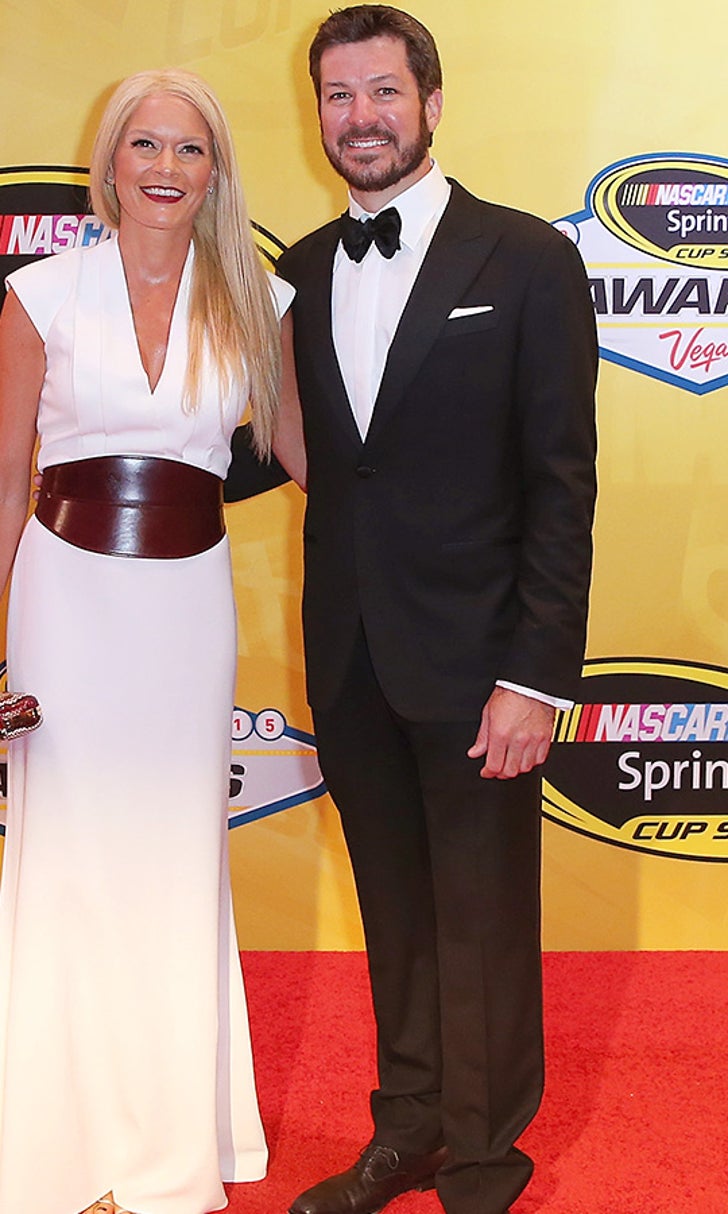 Sherry Pollex completes chemo and delivers moving message
BY foxsports • January 12, 2016
FOXSports.com would like to join the NASCAR community in congratulating Sherry Pollex, the long-time girlfriend of NASCAR Sprint Cup Series driver Martin Truex Jr., on the completion of her chemotherapy treatment for cancer.
Pollex was diagnosed with Stage III ovarian cancer in August 2014 after falling ill earlier that summer. 
She and Truex understandably were in a celebratory mood after Pollex's final chemo treatment. Pollex took to Twitter to express her feelings and heartfelt thanks to all those who have offered prayers and encouragement along the way.
She also then offered some great advice for all of us.
Pollex also said she would continue to follow the advice of our former FOX Sports colleague, Steve Byrnes, who fought a long and courageous battle before succumbing to cancer last April at the age of 56.
Thank you SO much for all the encouraging messages! Now I'm going to "be present" like @SteveByrnes12 told me to do w/my amazing family ❤️✌️

— Sherry Pollex (@SherryPollex) January 12, 2016
---
---