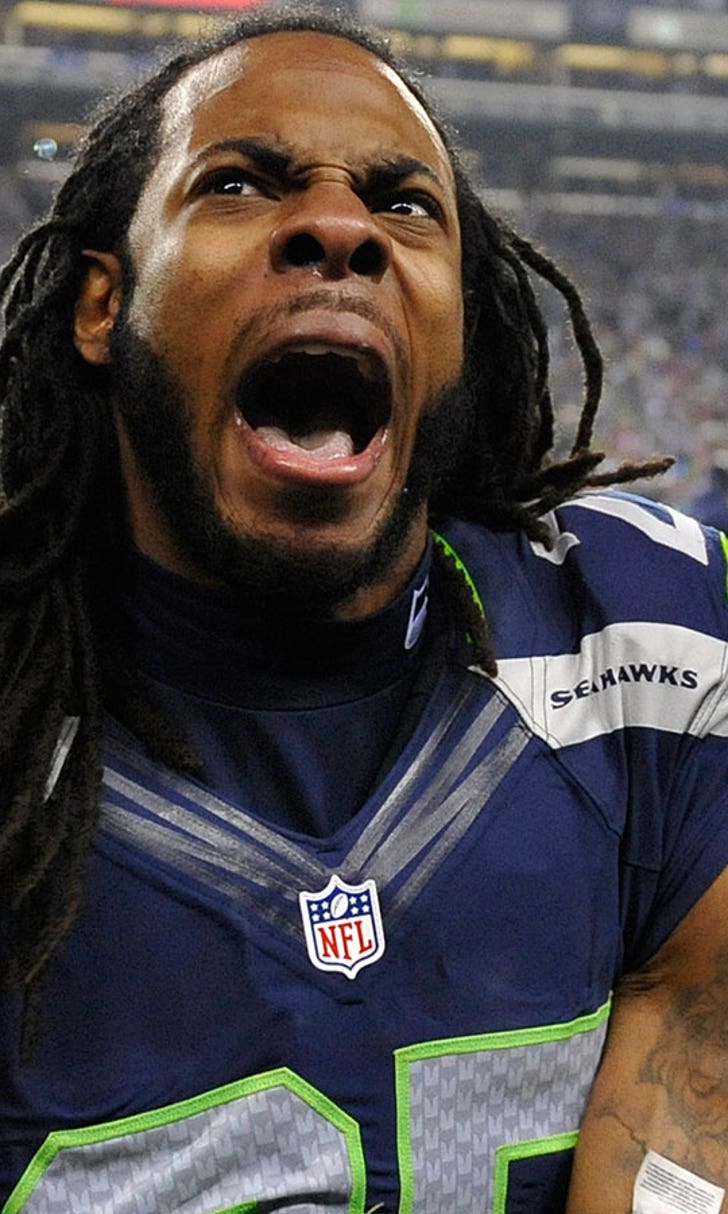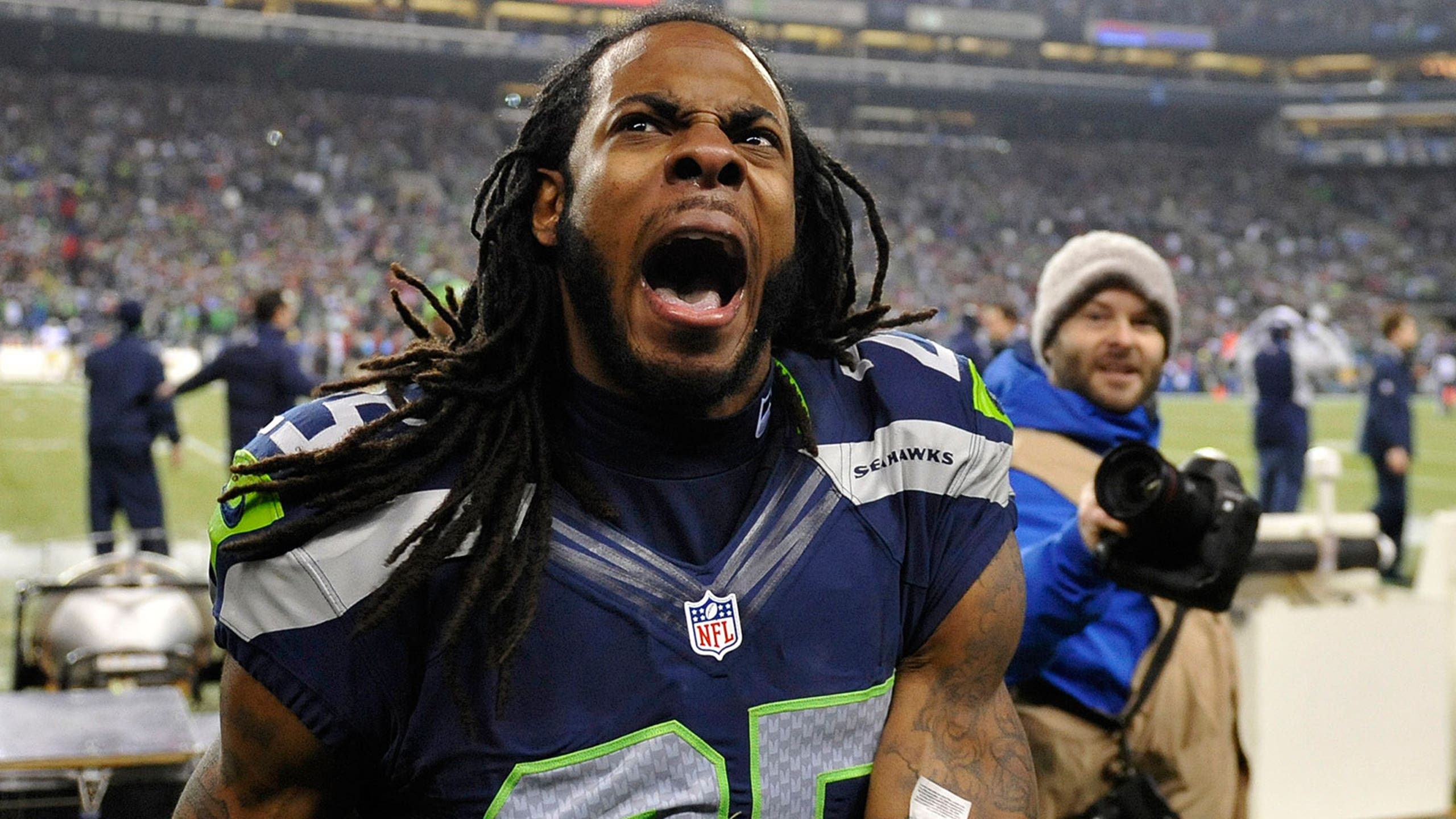 Sherman's outburst unbecoming of role model
BY foxsports • January 20, 2014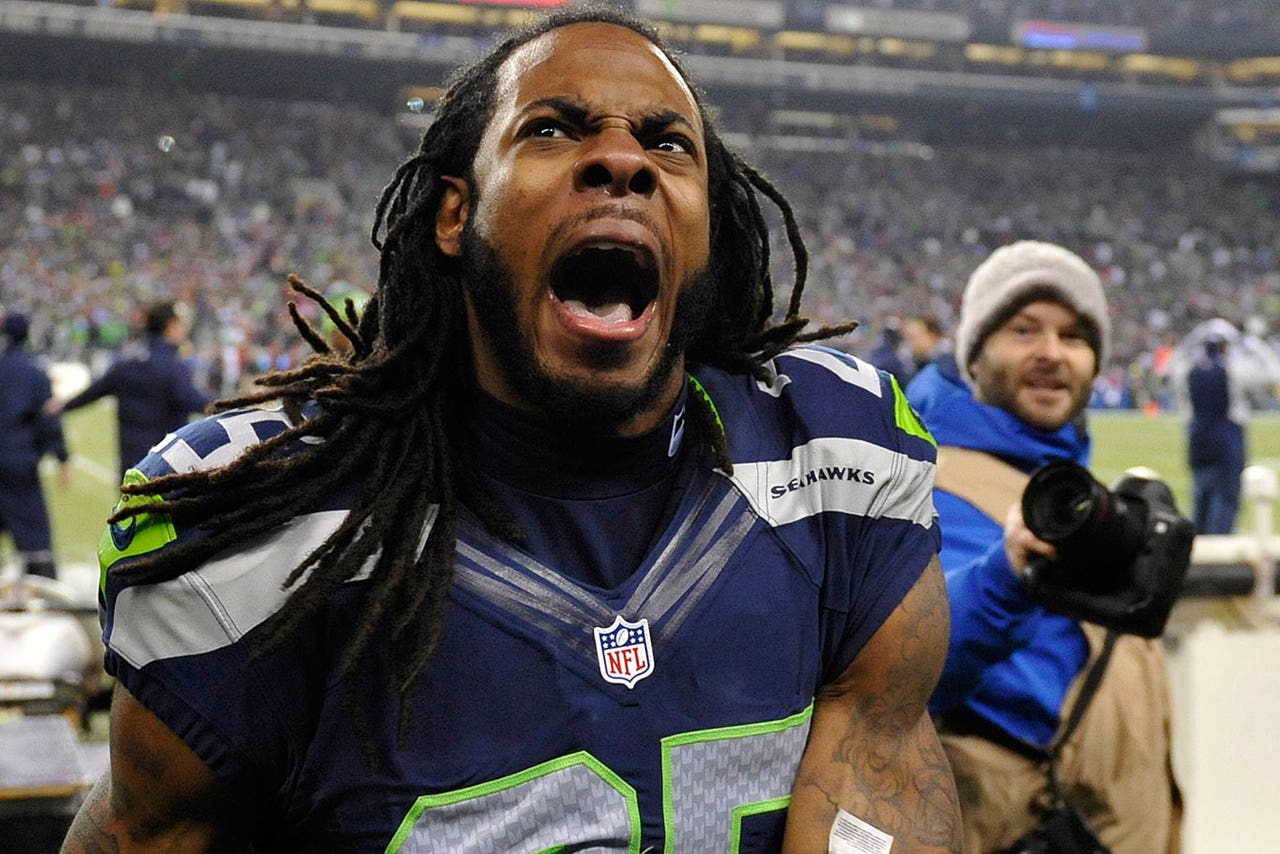 My first reaction to Richard Sherman's on-the-field, post-game interview immediately following Sunday's NFC Championship game was emotional.
Seconds earlier, Sherman, a Seattle Seahawks cornerback, made a great play that sealed his team's ticket to the Super Bowl. He's a fantastic player and loves to have the spotlight focused on him.
But his interview in the wake of the Seahawks' 23-17 victory over the San Francisco 49ers way over the top. Calling out an opponent and extolling your greatness crosses the line of sportsmanship, which Sherman doesn't seem to care about.
There's a right way and a wrong way to conduct yourself. There's not a "my way," even if you feel you've been disrespected.
I realize that Sherman's an emotional guy, and in all fairness, we've all had emotional outbursts in our lives that we wish we could take back. So I'm not going to make a federal case about Sherman's overblown opinion of himself.
Yet, in the immediate aftermath, I was going all "Richard Sherman" on Richard Sherman.
That was until I relaxed a bit, allowing my thought process to became less emotional and more rational.
First and foremost, it's time to reexamine whether it's wise to stick a microphone into an athlete's face moments after they've just finished competing.
A cool-down period might have allowed an extremely fired-up Sherman a minute or two to calm down and collect his thoughts. Maybe, he would have still come off as self-centered, but I'm pretty sure he would've been less angry.
Secondly, football is a brutal game. It's controlled mayhem where emotions run high and trash-talking is second nature.
Thirdly, Sherman is a young man. If he's guilty of anything, it's immaturity.
I'm not letting him completely off the hook, though. Anyway you look at, his behavior was crass.
What concerns me is the ever-present debate of whether athletes are role models. They simply are.
There are certain things that a highly-skilled athlete can't control. Being labeled a role model is one of them.
Despite the objections of their parents, children pick their role models. And as much as athletes might protest, many children gravitate toward them.
Perhaps, it's because we all want to emulate our heroes and athletes accomplish many deeds perceived as heroic, especially in the eyes of a child.
That's my real objection to Sherman's conduct.
His on-the-field and off-the-field actions are scrutinized more than ever in today's world of social media. It might not be fair, but it's the truth.
Sherman is a bright man, and I hope that that one day he grows up enough to take a step back and realize that his actions and words have a far-reaching affect. And sometimes they're profound for our kids.
---