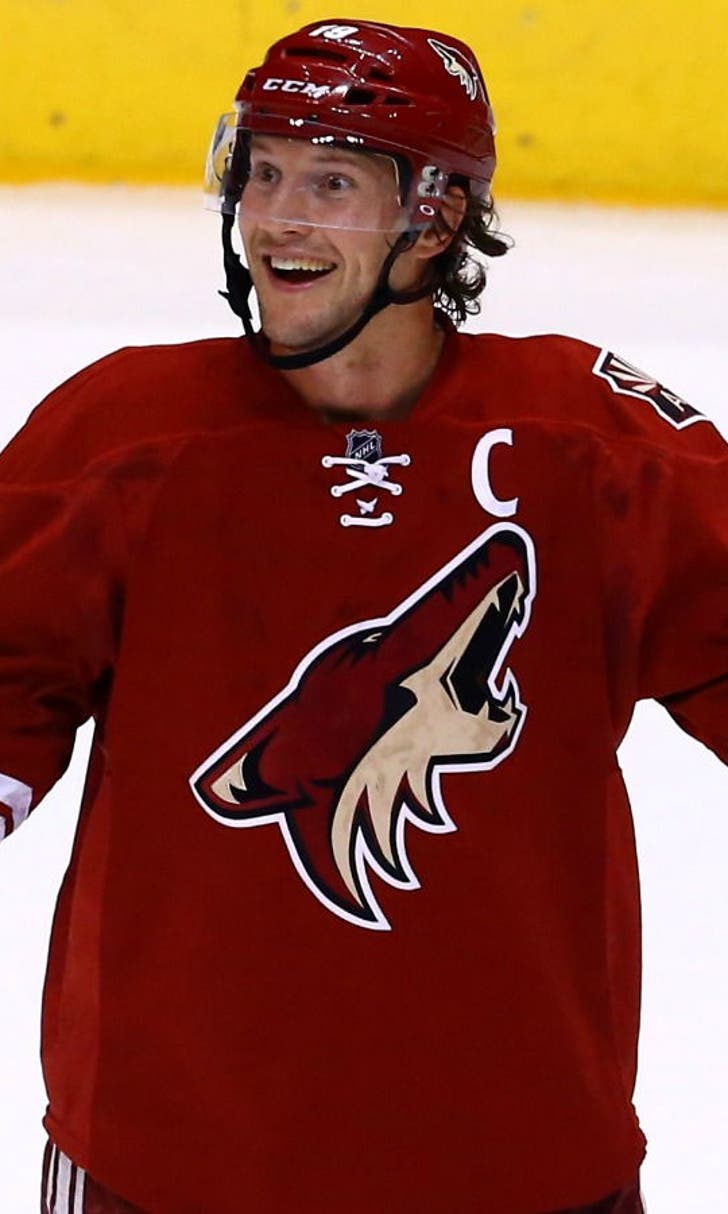 Shane Doan to wear mic for Coyotes-Senators telecast
BY foxsports • January 9, 2015
GLENDALE, Ariz. -- Shane Doan will wear a microphone during FOX Sports Arizona's broadcast of the Coyotes' game against the Ottawa Senators on Saturday at Gila River Arena. If you're expecting some racy, behind-the-scenes comments from the captain, however, you'll probably be disappointed.
"You'll probably hear a lot of 'fudges,'" defenseman Keith Yandle said. "Doaner says 'fudge' a lot."
"If 'fudge' was a slur, Doaner would lead in swearing," forward Kyle Chipchura added.
"But fudge isn't a swear," Doan countered with his choirboy smile. "It just tastes great."
Saturday marks the first "Listen In" broadcast of the season for FOX Sports Arizona. If all goes well, there are three more planned with players yet to be determined.
If Doan has his way, Yandle will be one of the choices.
"He's got a little bit of Tyson Nash in him," Doan said. "He's really witty and he's got this dry sense of humor that people don't see, but he always takes things way too far, on purpose. Even when he crosses the line, he goes further.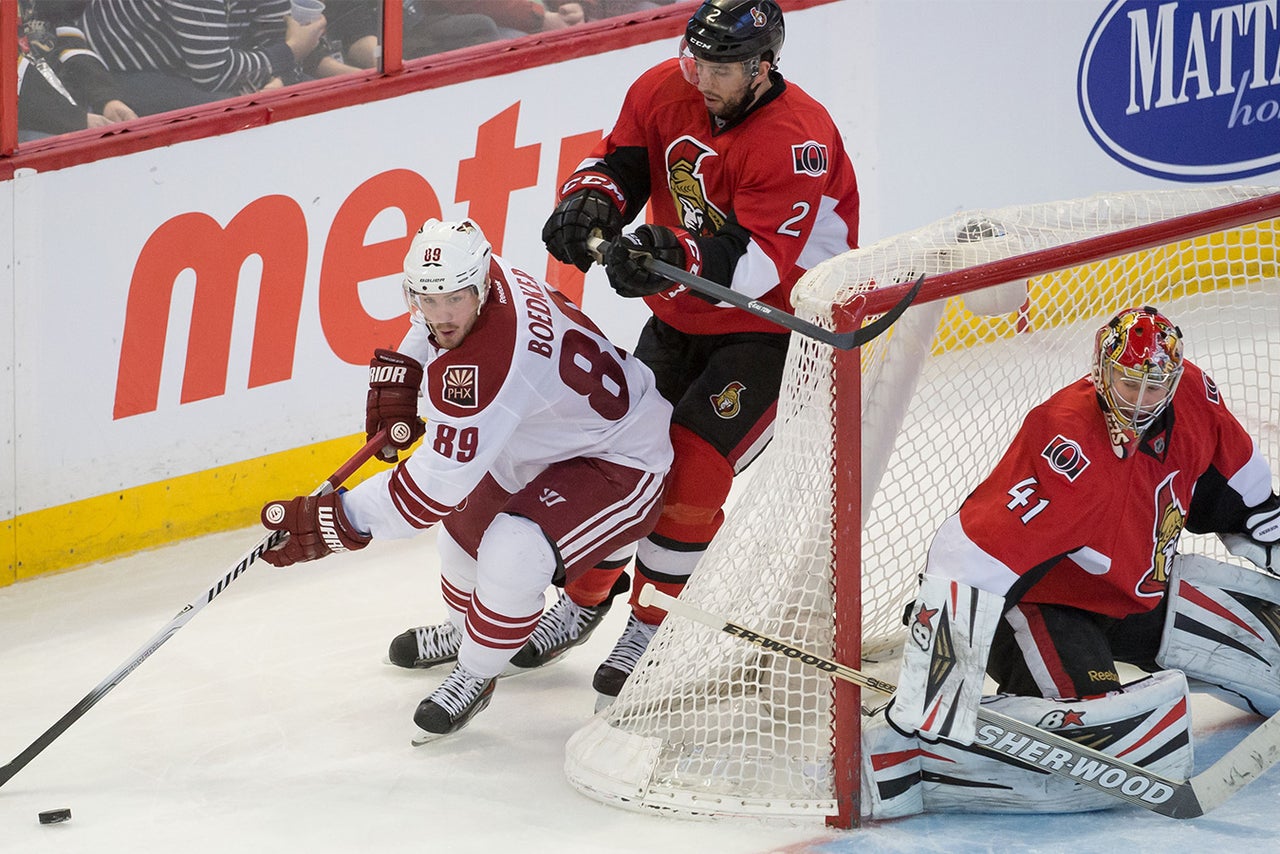 Senators (16-16-8) at Coyotes (16-20-4)
When: Saturday, 5 p.m.

Where: Gila River Arena

TV: FOX Sports Arizona

Injuries: Ottawa: F Chris Neil (knee), F Zack Smith (wrist) and D Mark Borowiecki (leg laceration) are on IR and won't play. Arizona: D Zbynek Michalek (upper body) and F Martin Hanzal (upper body) are day to day.

Quick facts: Mike Smith will start in goal for the Coyotes. Craig Anderson will start for Ottawa. ... Hanzal skated before Friday's practice but won't play Saturday. The Coyotes are shutting Michalek down for a couple days to rest and heal. ... The Coyotes and Senators feature a pair of brothers in Zbynek and Milan Michalek and Michael and Mark Stone. ... Ottawa signed free agent Todd Bertuzzi, 39, to a tryout deal Friday and he will report to the club's AHL affiliate in Binghamton, N.Y. Bertuzzi is a controversial figure in NHL circles because he ended Colorado forward Steve Moore's career. Moore's lawsuit was settled last September. 
"Him and (former Coyote Paul Bissonnette) and (Lauri Korpikoski) will get going on something and they won't stop. The joke's been dead for like an hour and they're still going."
Many of the Coyotes have worn microphones before. Doan did it early in his career and has many times since. Yandle remembers wearing one for one game in each series of the 2012 playoffs -- against Chicago, Nashville and Los Angeles.
"I remember my buddies texting me because I said something," Yandle said. "I can't even remember, but I'm sure they have to edit a lot with me on the ice."
Every player has his own approach. Doan is a rah-rah guy. Yandle likes to chirp. Antoine Vermette worries about what others are saying.
"Whenever he wears one he'll point to his shoulder pads and whisper to us, 'Hey, I've got a mic on!'" Doan said, laughing.
The microphone rests in a small strap inside the players' shoulder pads. Yandle said he might think about it in pre-game warmups, but once he gets into game action, "it's the last thing on your mind."
The players understand that the mics are popular among fans. They're likely here to stay.
"We're entertainers," Doan said. "We take ourselves more seriously than that but we forget that we're the court jester. That's all we really are.
"Our job is to give people entertainment and give people access to what's going on. If I'm a fan, that's what I want. The (broadcasts have) a safety net with the edits, but you still hope you get a glimpse into something you don't get to see very often."
Follow Craig Morgan on Twitter
---